UFC on Fuel 6: Favorites for the Fight Night Bonuses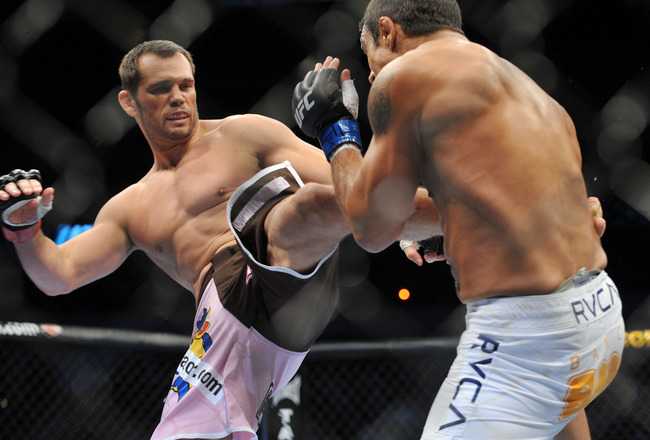 Jon Kopaloff/Getty Images
Get ready, China. The UFC's debut in your country is imminent.
The UFC returns after a brief hiatus with an exciting card. It doesn't carry the "star power" that attracts massive amounts of attention, but every fight has the potential to be great.
Here are the favorites to win the fight night bonuses at UFC on Fuel 6 in China.
Submission of the Night: Alex Caceres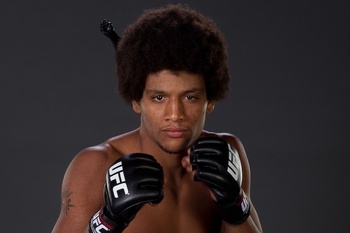 sherdog.com
By design, I don't think there will be too many submission finishes on this card. Hate it or not, the UFC is banking on slugfest, fist fights to win over fans in China.
However, if there is one man who can earn a bonus for Submission of the Night, it's Alex Caceres. Believe me, this is almost a stretch.
His opponent, Motonobu Tezuka, is no slouch on the ground. However, he has been submitted in the past. Caceres has a very underrated submission game and may be able to catch him.
If he does, it may be the only submission of the night. That would make him an automatic for the bonus.
Runners-up: Rich Franklin, Tom DeBlass and Jon Tuck (If I had to choose a couple).
Knockout of the Night: Thiago Silva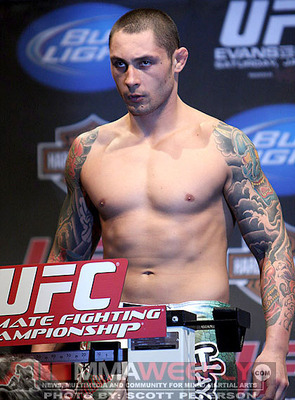 MMAweekly
Thiago Silva will find himself in a slugfest when he meets fellow brawler Stanislav Nedkov. What's more, I believe it will result in the Knockout of the Night.
Silva has crazy power and can put anybody away with his wild knockout strikes. I think he will touch Nedkov's chin and put his lights out.
A bonus check may be in his future.
Runners-up: Rich Franklin, Takanori Gomi and Jon Tuck
Fight of the Night: Rich Franklin vs. Cung Le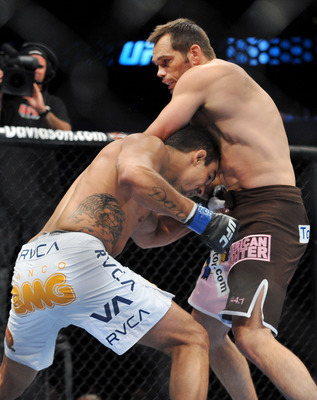 Jon Kopaloff/Getty Images
When you put two legends in the Octagon that like to strike and put on a show, you have a Fight of the Night on your hands.
I fully expect that to happen when Rich Franklin and Cung Le meet. They will ensure that the first trip to China is memorable.
Their striking display and heart will earn them this bonus check. Even if the fight fails to go past the first round, it will be a classic.
Runners-up: Thiago Silva-Stanislav Nedkov, Takanori Gomi-Mac Danzig, Yasuhiro Urushitani-John Lineker
Keep Reading