WWE Survivor Series 2012: Booking a Card Comprised Only of Elimination Matches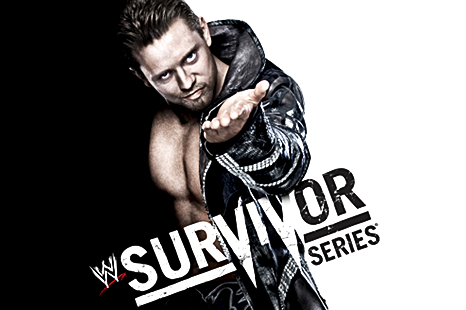 Photo courtesy of WWE.com
From the inception of Survivor Series back in 1987 through 1997, WWE's November classic featured almost exclusively elimination tag team matches. The amount of competitors differed from year to year, but the traditional Survivor Series match was a staple that many fans grew to love.
During the Attitude Era, however, the WWE got away from that and treated Survivor Series like any other pay-per-view. It is still considered one of the the company's "Big Four" events, but it has lost its mystique in the eyes of many. For the past several years, there has only been one traditional Survivor Series match on the card and that appears to be the case once again this year.
A potentially great elimination match was in place with CM Punk leading a team against Mick Foley's squad, but that was nixed in order to put Punk in a WWE Championship match against Ryback and John Cena. The match has since been reworked, but now it is merely another match on the card rather than the main attraction.
I realize that it may never happen again, but I long for the days when Survivor Series had elimination matches and nothing else. With that said, I decided to put together an entire card of traditional Survivor Series matches that the WWE could have potentially used for the event in just over a week.
My main event will be a five-on-five match with the rest being four-on-four due to the general lack of depth on the current roster. Without further ado, here is how I would pay homage to the history of Survivor Series in 2012.
Begin Slideshow

»
Team Punk: CM Punk, Brock Lesnar, Brad Maddox, Cody Rhodes, Damien Sandow
Team Foley: Mick Foley, Triple H, Ryback, Kane, Daniel Bryan
This year's Survivor Series was originally supposed to be about Mick Foley teaching CM Punk a lesson for his unfair win over Ryback at Hell in a Cell, so my card stays true to that.
Traditional Survivor Series matches definitely create some interesting pairings, but the most important thing is making sure that there is a reason a guy on each team is facing someone from the other team.
My proposed main event has plenty of crossover appeal in that regard. The main feud is Punk vs. Foley, but Punk also has a rivalry with Ryback. In an effort to take out Ryback, Punk would enlist the services of Brad Maddox, who helped him at Hell in a Cell, as well as another Paul Heyman disciple in Brock Lesnar, who may be the only man physically gifted enough to stand up to Ryback.
Foley has never been one to sit idly by, however, so he would convince Triple H to come out of semi-retirement to neutralize his main rival in Lesnar. Also, both Team Hell No and Team Rhodes Scholars are in the real match, so I would leave them in this one.
They would essentially serve as the auxiliary feud, but both Kane and Daniel Bryan would add needed star power, while Rhodes and Sandow both seem like proverbial Heyman guys, so they would be a really nice fit on Team Punk.
In order to create maximum drama, I would have this match come down to Punk and Lesnar against Ryback and Triple H. Lesnar would find a way to vanquish Triple H, leaving Ryback to fend for himself. Lesnar and Ryback would then do battle, but it would turn into an all-out brawl and a double disqualification, allowing Punk to be the sole survivor.
The match could have a stipulation stating that if Ryback's team loses, then he can't challenge for the WWE Championship as long as Punk holds it. This would pave the way for Punk vs. John Cena at TLC, as well as a potential WrestleMania match between Lesnar and Ryback.
Team Cena: John Cena, Kofi Kingston, R-Truth, Jack Swagger
Team Ziggler: Dolph Ziggler, The Miz, Antonio Cesaro, David Otunga
Until John Cena was suddenly thrust into a WWE Championship Triple Threat match against CM Punk and Ryback, it seemed quite obvious that he would be going one-on-one with Dolph Ziggler at Survivor Series.
Ziggler's long-time manager, Vickie Guerrero, has accused Cena of having an affair with former Raw general manager A.J. Lee, and Ziggler has naturally stuck his nose into the situation as well.
With that in mind, Cena and Ziggler would be perfect picks for Survivor Series captains. Cena would lead a team comprised of Intercontinental champion Kofi Kingston, R-Truth and a returning and reformed Jack Swagger against Ziggler, The Miz, United States champion Antonio Cesaro and David Otunga.
Not only are Kingston and Truth former tag team partners, but they have rivalries with The Miz and Cesaro respectively, so they are obvious inclusions. Swagger may seem like a stretch, but he can come back at any time and I anticipate a very different character when he does return. A face return could be just what the doctor ordered, and I'd love to see a pro-American Swagger go after the cocky, European heel in Cesaro.
Otunga may seem like a spare part, but he and Ziggler have had some loose partnerships at times over the past several months, so his addition to the team would make sense to some degree. With that said, this match is more about Cena vs. Ziggler than anything else, and it would ultimately come down to that.
As much as I would like to see Ziggler come out on top, I would have Cena be the sole survivor. My plan is for Cena to face CM Punk at TLC for the WWE Championship, so he'll need a big win heading into that event.
With both Punk and Cena having plenty of momentum, it would be a huge match to settle their feud once and for all. At the same time, simply going toe-to-toe with Cena would be great for Ziggler's credibility.
Team Sheamus: Sheamus, Brodus Clay, The Great Khali, Mason Ryan
Team Big Show: Big Show, Wade Barrett, Mark Henry, Tensai
It may not be the most exciting angle of all time, but the feud between World Heavyweight champion Big Show and former titleholder Sheamus is one of the most present things in the WWE currently.
Big Show has been very vocal about Sheamus' inability to beat him on his own, so The Great White would try to assemble a team capable of beating the giant and his squad.
Big Show is usually a bit of a loner, but his team is a formidable one with Wade Barrett, a returning Mark Henry and Tensai alongside him. Everyone on Big Show's team has some sort of issue with Sheamus as Barrett has been facing him quite a bit lately, Henry feuded with him in the summer of 2011, and Tensai involved himself in some of Sheamus' matches last month.
In an effort to counter Big Show's team of behemoths, Sheamus would enlist some big men of his own, including Brodus Clay, The Great Khali and Mason Ryan. Clay, Khali and Ryan may not have any reason to be in the match from a storyline perspective. But if Sheamus' goal is to beat The World's Largest Athlete, then he would naturally bring in guys who can measure up to him in size.
At first glance, Big Show's team appears to be far superior to Sheamus' and that would ultimately lead to The Celtic Warrior's demise. Aside from Sheamus eliminating Tensai off the bat, the trio of Big Show, Barrett and Henry would make quick work of Sheamus' reinforcements. Sheamus would put in a valiant effort in a three-on-one situation, but the numbers game would eventually catch up to him.
Big Show would score a decisive victory with himself, Barrett and Henry as the survivors. It makes sense for the world champion to stand tall, but Barrett appears to be in line for a push and Henry should be made to look like a dominant force when he comes back, so all of them would have reason to perform well.
Team Orton: Randy Orton, Zack Ryder, Santino Marella, Ted DiBiase
Team Del Rio: Alberto Del Rio, Heath Slater, Jinder Mahal, Drew McIntyre
In terms of non-title feuds, Randy Orton vs. Alberto Del Rio seems to be the one that the WWE is most committed to.
Because of that, they both deserve the chance to captain a Survivor Series team. Unfortunately for them, most of the main-event and upper midcard talent is contained in the first three matchups. That lack of depth doesn't make for an ideal contest, but Orton and Del Rio would have to make due.
Orton is a very serious competitor, so putting him with Zack Ryder and Santino Marella may seem strange, but it would probably make for some entertaining moments. Ted DiBiase can be categorized as an extra, especially since he is rarely utilized. But he was once part of Legacy along with Orton, and although they had a falling out, they can reunite as faces for this match only.
Del Rio's search for a triumvirate of refined teammates would lead him throughout the WWE locker room, but the best that he would ultimately come up with is Heath Slater, Jinder Mahal and Drew McIntyre, better known as 3MB. Their personalities don't exactly mirror Del Rio's, but 3MB has been a thorn in the side of Team Cobro, so they have a purpose in this match.
The mere fact that Ryder, Santino, DiBiase and 3MB are on the card at all should be considered a win for them as they won't really factor into the decision. As expected, this match would come down to the team captains, Orton and Del Rio. Orton has usually gotten the better of Del Rio, so I might be compelled to give Del Rio the win. But I'd rather take this opportunity to strain his relationship with Ricardo Rodriguez.
Del Rio has been somewhat involved with Rosa Mendes lately and I anticipate that leading to him dumping Ricardo in favor of her. Perhaps a botched interference from Ricardo can cost Del Rio in this match and set the stage for a future feud between them with Ricardo posing as the masked luchador El Local.
Team Mysterio: Rey Mysterio, Sin Cara, Justin Gabriel, Tyson Kidd
Team PTP: Darren Young, Titus O'Neil, Primo, Epico
Survivor Series has a rich history of pitting squads comprised of multiple tag teams against each other, and this particular match would be a nod to tradition.
Rey Mysterio and Sin Cara have been embroiled in a feud with The Prime Time Players for the past couple months, and while neither team is vying for the Tag Team Championships at the moment, their rivalry has been entertaining and deserves to be settled at Survivor Series.
The perfect team to pair with Mysterio and Sin Cara would be International Airstrike. Justin Gabriel and Tyson Kidd have faded apart in recent weeks, but they are an entertaining team whose high-flying ability would mesh well with the masked marvels.
As for Darren Young and Titus O'Neil, their decision is pretty easy as Primo and Epico are the only other available heel team on the roster.
Primo and Epico had an exciting match with Mysterio and Sin Cara a few weeks back, though, and they would be able to work well with Gabriel and Kidd too, so their involvement would still be important. The WWE's tag team division certainly isn't deeper than it ever has been, but it is burgeoning compared to where it has been over the past couple years, and this match would put that on display.
I would use the bout to determine the next No. 1 contenders for the Tag Team Championships. Team Hell No and Team Rhodes Scholars figure to contest each other for the titles at TLC, and I believe that Rhodes Scholars will come out on top. Kane and Daniel Bryan's bickering hasn't gotten any better and it's bound to cost them eventually.
Making Mysterio and Sin Cara the sole survivors in this match would make them the obvious next-in-line team to challenge Cody Rhodes and Damien Sandow if things go the way I expect them to. It would also effectively end their feud with The Prime Time Players, so while it would hurt Young and O'Neil in the interim, they'll be in the title hunt soon enough as well.
Follow @MikeChiari on Twitter and listen to him on Ring Rust Radio.