10 Fighters That Can Be Mainstream Stars for the UFC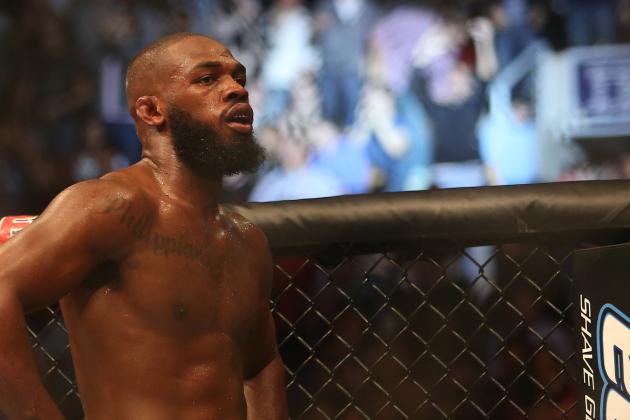 Tom Szczerbowski-US PRESSWIRE

The UFC's in an interesting place. They aren't getting the kind of mainstream attention they did just two years ago, and yet they're in a better place than ever on the television dial, at least from a numbers perspective.
The promotion still has a few stars that can move the needle, but the days of Brock Lesnar pulling in enormous pay-per-view buyrates on the strength of his own drawing power seem to be over. But who's next? Who on the UFC roster can become the kind of star that makes mainstream fans sit up and take notice?
I've got ten candidates for you in the following pages. You're not going to like all of them, and you're almost certainly going to disagree. But hear me out, and then have your say in the comments below.
Begin Slideshow

»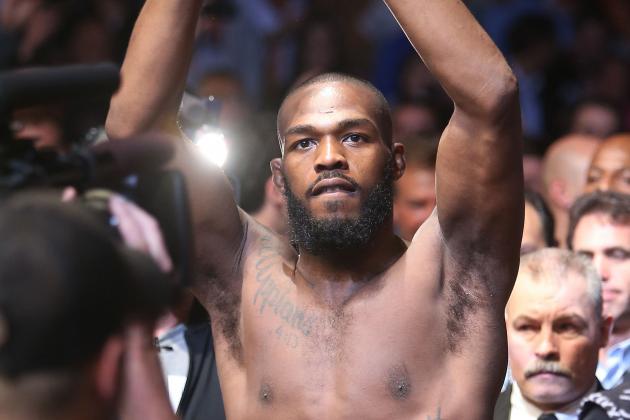 Tom Szczerbowski-US PRESSWIRE

Yeah, this is a no-brainer. In fact, I'd say Jones is currently—along with Ronda Rousey—just about the biggest and best mainstream personality Zuffa has on its entire roster, and that includes both Anderson Silva and Georges St-Pierre.

He's not all that popular with the fans who slavishly follow the sport, and he's made some questionable decisions over the past 12 months. But Jones still exudes star power, and he's the kind of once-in-a-generation athlete that can bush the boundaries of mixed martial arts more than they've ever been pushed, both in the cage and in the media.

Michael Jordan had plenty of detractors, and he had a tendency to be a world-class jerk. But all of the great ones have a mean streak and a burning desire to be the absolute best at what they do, and Jones possesses that in spades. If he continues breaking down barriers at the rate he's currently doing so, he'll be a landmark star in the sport of mixed martial arts. Or perhaps he already is.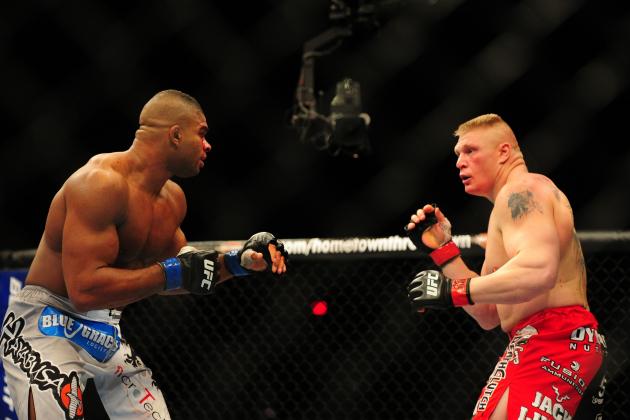 Mark J. Rebilas-US PRESSWIRE

America loves muscles. Those of us who were weaned on Vince McMahon's World Wrestling Federation grew up with cartoonish bodies splashed all over our Saturday morning television screens, and I guess it just stuck.

Alistair Overeem has one of those comical bodies, to be sure. But he also possesses a quiet charisma that is, to be frank, just a little bit unsettling. When I've had casual conversations with Overeem in the past, I've always had this sinking feeling that he might just break off my arms and then hit me repeatedly in the face with them.
And the worst part? I know that he can actually do this, and he knows it. You can tell by looking in his eyes. He could kill you, and quite easily.

That's what makes Overeem such a potential mega-star for the UFC. He's good-looking, has a ridiculous amount of muscle and is terrifyingly good at punching and kicking people in the face. Oh, and he's a heavyweight, so he's got that going for him too.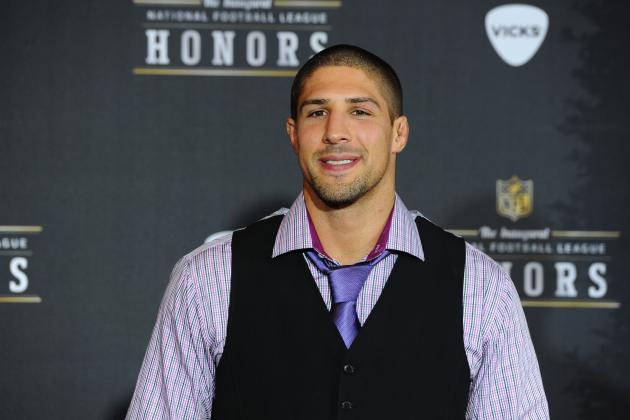 Dale Zanine-US PRESSWIRE

You're probably looking at me like I'm on crazy pills for picking Brendan Schaub here, but allow me to explain:

Schaub, you see, has a very important friend in the sporting world. Actually, Schaub's best friend is one of the most popular and marketable stars in sports, and he's just a backup quarterback with a terrible passing motion and the amazing propensity to win football games.

Obviously, I'm talking about Tim Tebow. And yes, Schaub and Tebow are good friends. And Schaub has a lot of the same things going for him that Tebow does: he's young, athletic, good-looking and well-spoken.

Just yesterday, I was in the local Wal-Mart (don't judge me) and saw a supplement ad for what I believed to be some kind of newfangled protein drink. Guess which two athletes were being used as poster boys for the supplement? If you guessed Tebow and Schaub, give yourself a cookie.

That kind of association will go a long way towards helping Schaub become a bigger star. All he needs to do is get his career back on track with a win over Lavar Johnson next month, and the future could be very bright indeed.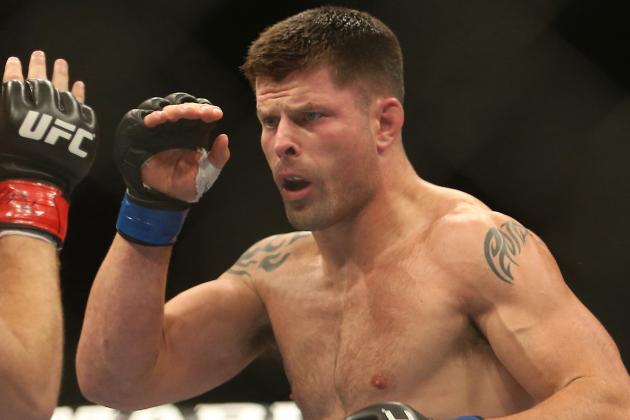 Tom Szczerbowski-US PRESSWIRE

Another no-brainer. I firmly believe Brian Stann could run for president of the United States and make a very real impact on the election. In fact, if Tuesday night's election featured Obama vs. Stann instead of Obama vs. Romney, it might have been a little bit more than a blowout.

Stann is a legitimate war hero. He's highly intellectual, measured with his thoughts, well-spoken beyond belief and looks like the poster boy for your traditional square-jawed, resolute American. In short, he's a marketing dream, and I believe he's potentially one of the most marketable stars on the entire UFC roster.

Even if Stann's fighting career never measures up to what he's done outside the Octagon, he'll be fine. He can work FOX telecasts of UFC events, be a goodwill ambassador for the company in foreign lands and perhaps even run for president in 2016. I'd vote for him.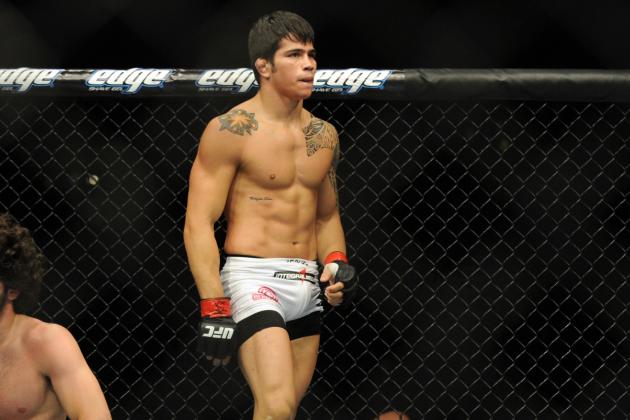 Steve Mitchell-US PRESSWIRE

Normally, I'd say that a Brazilian like Erick Silva would be more targeted at the Brazilian market, and that's at least partially true here.

But there's one key demographic that Silva can be used to market towards, one demographic that the UFC has entirely missed up until this point: the teenage-girls-who-watch-Twilight market.

You know, because the dude looks like Jacob?

Yeah, I went for the easy joke here. Can you blame me? Sometimes, the material writes itself.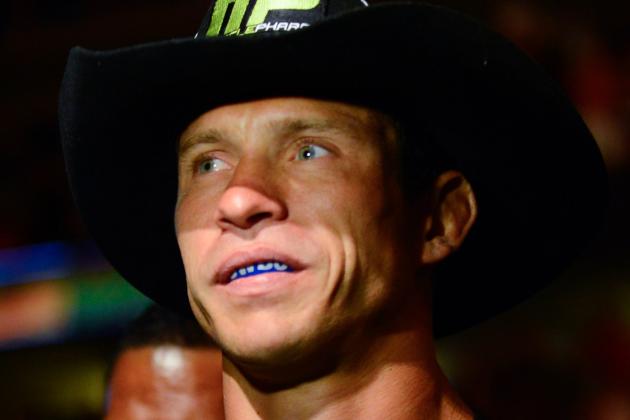 Ron Chenoy-US PRESSWIRE

Cerrone is already ultra-popular with MMA fans, but I believe he has much more potential in the mainstream world. He's a little bit fighter and a whole lot of Stone Cold Steve Austin, the WWE star who became something of a household name in the late 90's.
Yes, Cerrone loves his beer, and he loves to do so many crazy stunts on horses and bikes and boats that the UFC actually came up with a new clause in their contracts written almost specifically for him. It's not called The Cerrone Clause, but it might as well be, because it prevents him from doing the kinds of things that might cause an unfortunate early end to his career.
But more importantly, he's willing to fight anyone, anywhere at any given time, and he'll tell you exactly what he thinks about you, even if you don't really want to hear it. People dig that kind of attitude.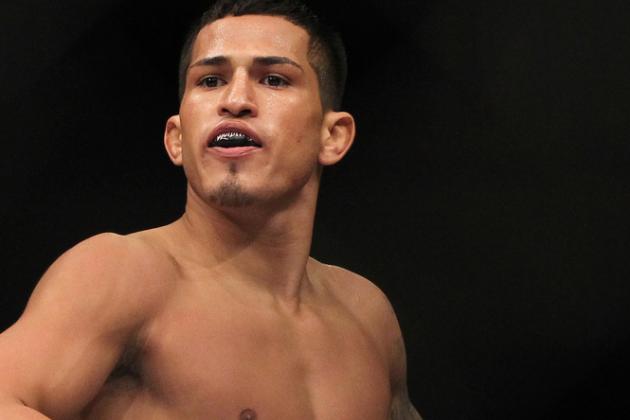 Photo by Josh Hedges, Zuffa LLC via Getty Images
You haven't forgotten the Showtime Kick, and neither has the rest of the world. I know this because I have several friends who are not even remotely fans of the UFC or MMA; as far as they're concerned, it might as well be the same kind of entertainment as pro wrestling.
But they remember the Showtime Kick. Everyone remembers the Showtime Kick, because the Showtime Kick was awesome.
Anthony Pettis hasn't done a lot to follow that up—you can thank injuries for that—but he still has a ton of mainstream potential. He's young and does what I like to call "movie kicks" in the cage, and movie kicks are always a good hook for suckering people into watching you. Sky is the limit for this kid, as long as he can keep his various appendages out of casts and braces and such.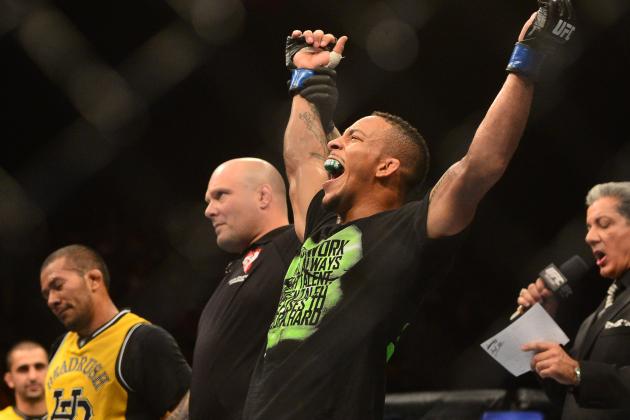 Mark J. Rebilas-US PRESSWIRE

One of the most horrific things about Dominick Cruz blowing his knee out this summer was the fact that I won't get to see Mike Easton in full hype-man mode until Cruz returns next year. And if you've ever seen Easton doing his hype-man act, you know how entertaining it is and how sad it is that he's taking a year off.
Easton is a supremely charismatic fighter; he's so charismatic, in fact, that he makes you believe that his fights are entertaining even when they are not. He's a ball of frenetic energy, and he's easily one of the most entertaining guys to watch south of lightweight.
And watch out, because he might just be a title contender with another win or two, which means a potential bout with Cruz—the hypee to Easton's hype-man—could be on the table. That would give me all kinds of conflicting feelings inside, but it sure would be entertaining to watch.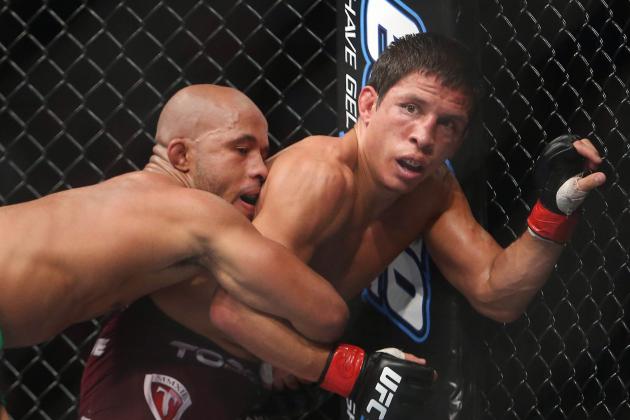 Tom Szczerbowski-US PRESSWIRE

Like Easton, Benavidez makes his living being one hell of an entertaining personality in a weight class nearly devoid of entertaining personalities. The two couldn't be more different, however; where Easton is all primal screams and Hulk Hands, Benavidez is subtle jokes and thrift-store shopping expertise.
In all seriousness, Benavidez is a good and entertaining dude who has charisma for miles, and he fights in the flyweight division, where it is—despite what meathead fans would have you believe—nearly impossible to have a bad fight. He's also taken his act to FX and Fuel, serving as a co-host for pre and post-game shows and dispensing rock-solid advice and analysis.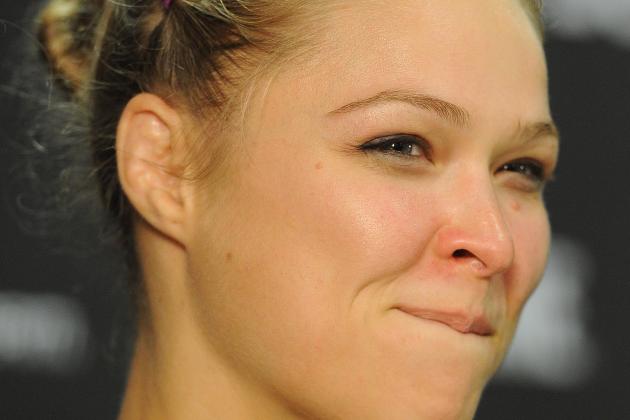 Jayne Kamin-Oncea-US PRESSWIRE

You didn't honestly think I'd conclude this little list without adding in the current most marketable star on the Zuffa roster, did you?
Some of you get really furious with me for saying it, but I'll do so yet again: Ronda Rousey will be in the UFC next year, and she will be one of its top five biggest stars. She'll be in pay-per-view main events and she'll be at cageside during every event she's not fighting on.
Rousey is already a genuine mainstream star. She's the first fighter in the history of MMA to have a feature dedicated to her in Sports Illustrated magazine; the UFC and Greg Jackson's gym have been featured previous, but Rousey is the first fighter to get her own treatment.
It's only a matter of time. Mark my words: By this time next year, Rousey will already have a UFC fight under her belt, and she'll be headlining cards as a genuine sports draw and not just a fighting phenom.