Re-Drafting the Dallas Cowboys' Entire 2012 Draft After First Half of NFL Season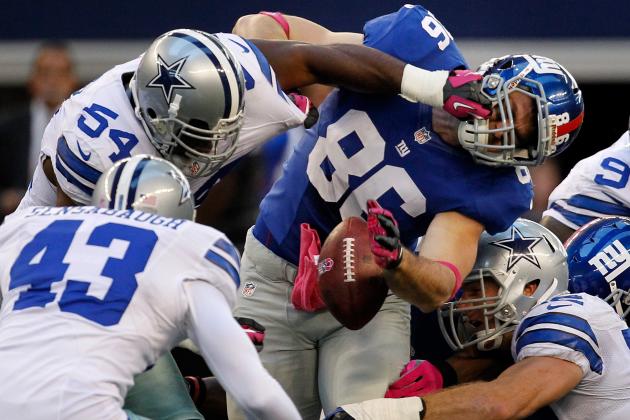 Tom Pennington/Getty Images

The 3-5 Dallas Cowboys have some issues. The offensive line is still working its way through injuries. The running game has hit a road block. And the receiving unit is a work in progress.
One of the few bright spots for the Cowboys this season has been the defense, led by young players like Bruce Carter, Sean Lee and Morris Claiborne.
Without these young guns, the Cowboys future looks pretty bright. Until then, Dallas is stuck in neutral.
But what if we could go backward? What if the Cowboys had a do over with the draft and could choose new players?
Well, that is where we are headed. Here is a re-draft of the Cowboys 2012 draft selections
Begin Slideshow

»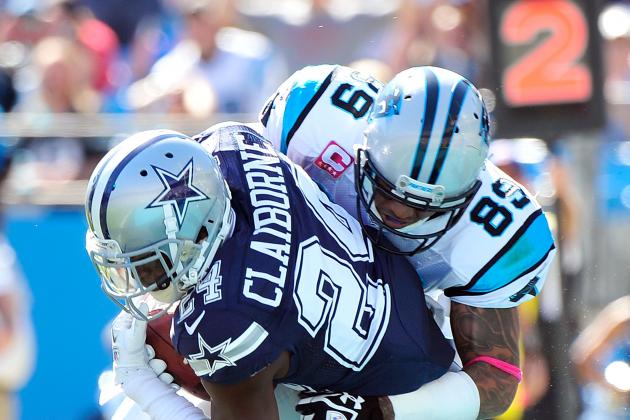 Grant Halverson/Getty Images

I would not change this pick for the Dallas Cowboys. Morris Claiborne has struggled through injuries this season and has still played well.
Pairing him with Brandon Carr has yielded great results for Dallas, as they have been able to aid in anchoring the Cowboys defense.
Carr was a great pick, so far, and he should do well for Dallas down the road.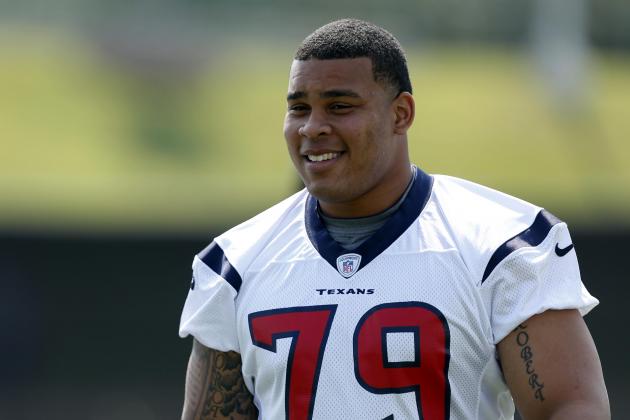 US PRESSWIRE

The Dallas Cowboys selected defensive end Tyrone Crawford back in April to help boost their pass rush up front. After watching him in training camp, I believe that Crawford will be a pretty decent pass rusher.
He's still rough around the edges and has a lot of work to do to get better.
If Dallas could revisit this pick, given their issues along the offensive line, I believe Brandon Brooks would have fit well. He's 6'5", 343 pounds and has a lot of potential.
Brooks could have added size and speed to the guard position, but instead the Cowboys are relying on retreads.
Brooks may have been the better pick in the third round.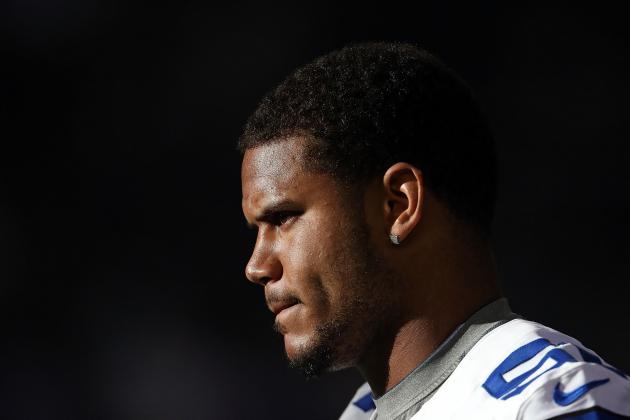 Ronald Martinez/Getty Images

Kyle Wilber has been injured and we have not had the opportunity to view him on the field. Still, he had a great mini-camp and looked good. Wilber has the speed to edge rush and the size to play the run well.
I've said in the past that the Dallas Cowboys have the chance to build one of the best linebacking units in the league. With Bruce Carter and Sean Lee leading the way, Wilber may just be icing on the cake.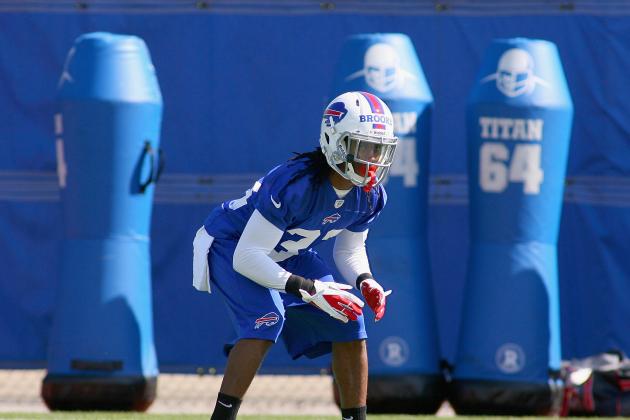 Rick Stewart/Getty Images

Ron Brooks has been on injured reserve due to a broken foot. He recently returned and his team, the Buffalo Bills, are looking for big plays out of him.
He is a decent size for cornerback, and has the speed and size to battle with some of the league's biggest receivers. More importantly, Brooks could be a replacement for Orlando Scandrick.
Scandrick has been a disappointment and his play this past Sunday made many fans call for his release.
Dallas should have gone with Brooks.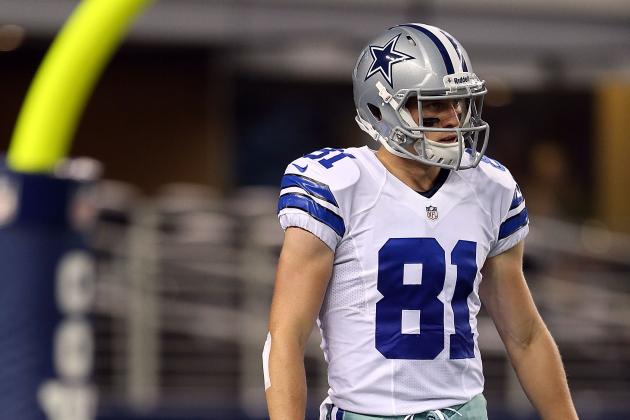 Ronald Martinez/Getty Images

Danny Coale's injuries during training camp prevented him from making the final roster. I thought that he was scrappy, quick, hard nosed, and very hard working.
Coale still has a chance to make it back next year with the Dallas Cowboys if he's healthy. I truly believed that he would be the team's slot receiver, but injuries proved me wrong.
If he does come back in 2013, I fully expect Coale to make his presence felt.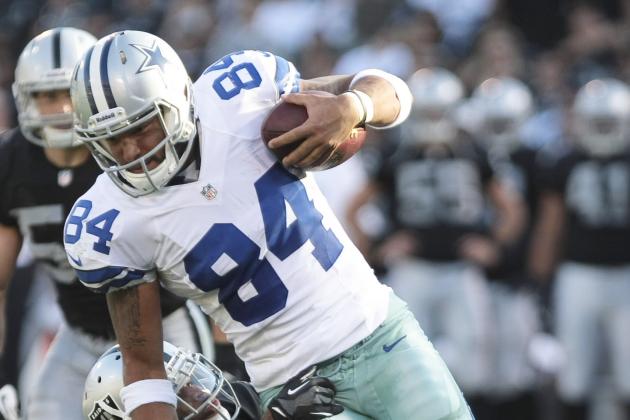 Kelley L Cox-US PRESSWIRE

I eventually fell in love with this pick for the Dallas Cowboys. James Hanna has speed, he's versatile, and he has a ton of potential.
Hanna is a much better blocker than the Cowboys initially thought and I think that he will eventually turn into Jason Witten's successor.
We haven't seen much of Hanna, but as he learns the offense and gets more comfortable, I fully expect for him to turn into a weapon for Tony Romo.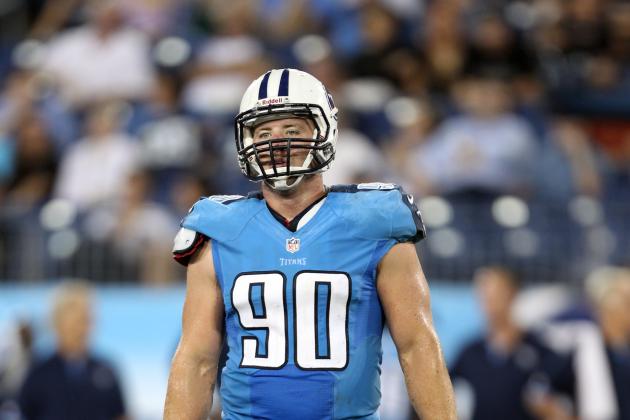 Joe Murphy/Getty Images

Dallas originally selected Caleb McSurdy, an inside linebacker from the University of Montana. Things didn't work out with him in that position as the Cowboys toyed with moving him to fullback.
Dallas could have selected Scott Solomon, a defensive end from Rice University who was picked by the Tennessee Titans.
The numbers on him are decent. He's 6'3", 262 pounds and has a motor that doesn't shut off.
The Cowboys could use a player of that nature on the front line and Solomon may have been it.
For Dallas' future, I would have liked Solomon in the 7th round.