WWE Raw Recap: The Top 7 Quotes of the Night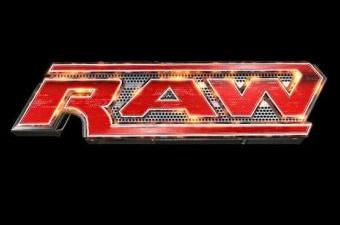 Welcome to the Raw Recap of the Nov. 5, 2012 edition of WWE Monday Night Raw, where we take a look back at the show and pick the top seven quotes of the night.
In the WWE, the Superstars rely on their gift of gab just as much as their athletic abilities, and the following slides feature the best of what Raw had to offer us this week.
Previews for the show teased that suspended referee Brad Maddox would speak out regarding his actions at Hell in a Cell, where he cost Ryback the WWE Championship by hitting him with a low blow en route to a CM Punk title defense. Also scheduled was further "evidence" in Vickie Guerrero's case against John Cena and former General Manager, AJ Lee.
Only a few short weeks away from Survivor Series, the build to one of the biggest pay-per-view events of the year is in full swing. There's strife brewing between the members of Team Punk, and the big question is whether or not Paul Heyman and the reigning WWE Champion can pull things together in the face of a monster like Ryback.
Browse the following slides to see whose lines stood out and sound off in the comment section to share your opinion on Raw with the B/R WWE Community!
Begin Slideshow

»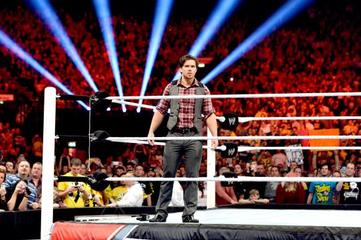 Image via WWE.com
As Brad Maddox laid out his pro wrestling sob story describing how he couldn't make it on to the WWE roster, the UK crowd earned their spot in the top quotes of the night.
Brad stated that he couldn't flip three times in the air and land on his feet, which brought about this chant.
"You can't wrestle!"
We'll see if that proves to be true next week when Brad gets his shot at a million dollar contract. All he has to do is beat Ryback in a match. How hard could it be?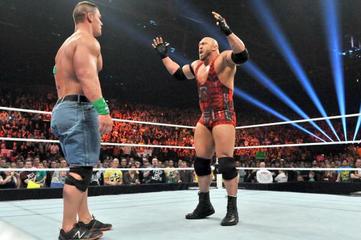 Image via WWE.com
It doesn't take a whole lot of talent to stand in the ring and chant about how hungry you are.
That said, when you're a monster of a man like Ryback, people listen when you talk. Last night, it was John Cena who was hearing Ryback loud and clear.
After Cena spent the vast majority of their tag team match against CM Punk and Dolph Ziggler getting battered, Ryback came in and destroyed both of them in a matter of seconds.
A shocked, exhausted Cena came eye to eye with the monster he'd be competing for the WWE Championship with and was met with Ryback's signature quote:
"Feed. Me. More."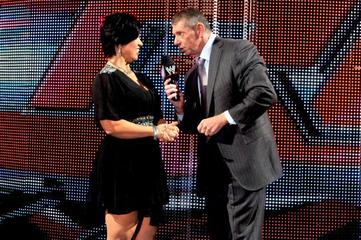 Image via WWE.com
After making sure that Brad Maddox got his match with Ryback next week on Raw, Vince McMahon began to bluntly suggest a few changes Vickie Guerrero should make to the Survivor Series card.
Vickie suggested Dolph Ziggler get a shot at the WWE Championship rather than Ryback, which went over like a lead balloon. Vince was going to make sure she didn't waste any more of his time when he leading her to pick John Cena as the third man.
Once CM Punk was set in the main event to give Ryback another shot at the WWE Championship at Survivor Series, Vince suggested that Vickie add another man to the match to make it a triple threat:
"And if you say Dolph Ziggler, I'll fire you on the spot."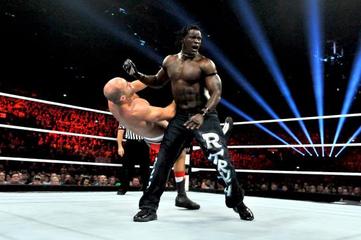 Image via WWE.com
R-Truth has a brewing feud with United States champion Antonio Cesaro.
Prior to their six-man tag team match—where Truth teamed with Sin Cara and Rey Mysterio against Cesaro and the Prime Time Players—we were shown two touts. One was from Cesaro, and one from R-Truth.
It was the latter that made its way into the top seven quotes of the night:
"Antonio, in German, you gon' get got. In French, you gon' get got. In Chinese, Japanese, Portuguese, Pekingese, you gon' get got. In English, I'mma kick your-"
Face? He was going to say face, right?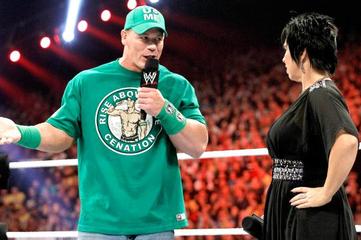 Image via WWE.com
When John Cena confronted Vickie Guerrero about her video evidence of a relationship between Cena and AJ, Cena got a good rib in on himself.
Vickie claimed that she wanted to run a clean show, which prompted Cena to let her know that her running a clean show was as likely as him learning a new wrestling move.
Touche, John.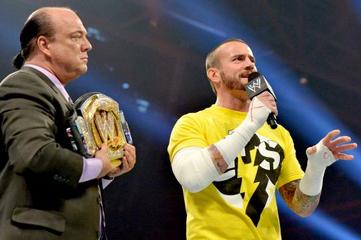 Image via WWE.com
Just prior to his tag team match with Dolph Ziggler against John Cena and Ryback, CM Punk cut a quick promo.
It was mostly his go-to rhetoric—fitting considering that it was the eve of Election Day in the United States—but Punk dropped a reference that made this promo worthwhile.
Punk claimed that he was going to be screwed at the Survivor Series, and that it was in line with the pattern of Vince McMahon screwing his most talented star at the Survivor Series.
He was referencing the biggest screwjob in the business, the Montreal Screwjob, where Bret Hart had his infamous falling out with the WWE and specifically Vince McMahon.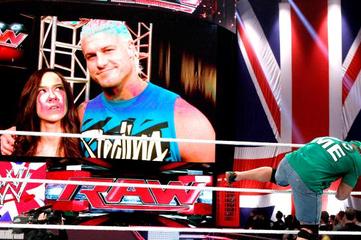 Image via WWE.com
When Vickie Guerrero told AJ to come out to the ring and explain herself in regard to the security camera footage, AJ refused.
AJ said that if she came out to talk to Vickie, she would end up giving Vickie the worst beating of her life and subsequently be fired. AJ wouldn't be able to do what she loved to do anymore.
That was when Dolph Ziggler swept in to steal the show. As he put his arm around AJ, he dropped this one liner:
"And AJ, we all know what you love to do."
Zing!