Chicago Bears NFL Draft 2013: Buying or Selling Top O-Linemen as Fits in Chicago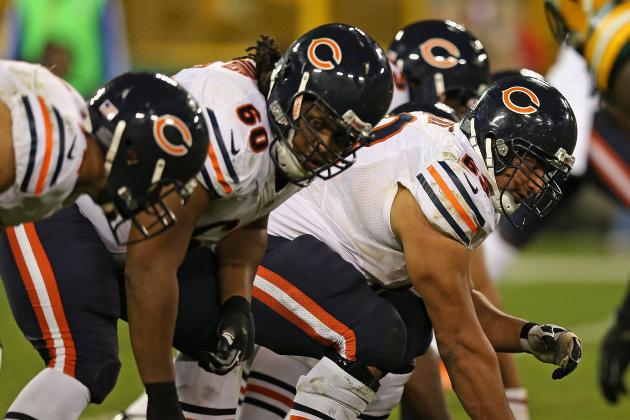 Jonathan Daniel/Getty Images

The Chicago Bears have a weakness in their offensive line that needs to be addressed in the upcoming NFL draft.
The Bears have played their way into Super Bowl contention this season with a weak unit protecting their quarterback, and no matter where they finish this year, it needs to be upgraded.
They have a number of holes at key positions and Phil Emery and the front-office staff need to consider spending a first-round pick on the unit in this year's draft, something they elected not to do last year.
While the line has improved, it needs major upgrades in order to keep the Bears contending for Super Bowls for years to come.
Emery needs to draft a lineman who can anchor the Bears' offensive line for the next 10 years and which he can build a team around.
My goal is to find that lineman, and weed out the candidates who don't fit that mould.
Begin Slideshow

»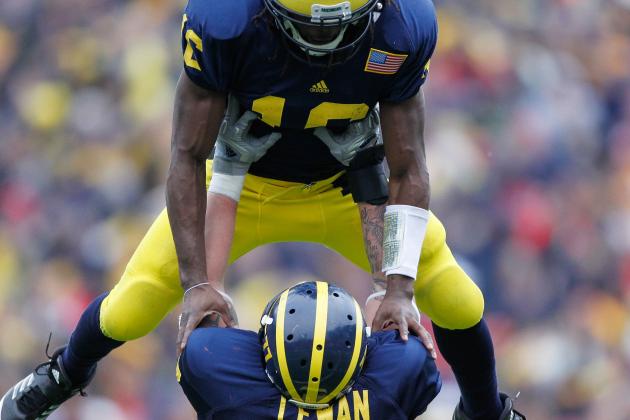 Gregory Shamus/Getty Images

I'm selling on Taylor Lewan because I don't see the Chicago Bears really being in a position to take him.
The Bears should be drafting around pick 25-32, and with Lewan ranked as my third-best tackle I don't like the idea of taking him with a first-round pick.
NFL general managers too often make the mistake of reaching on a position of need and losing value on their pick.
Lewan also doesn't seem like a guy worthy of trading back for, even if the Bears got picks, or value, in return.
Lewan has good size, standing at 6'7", and while he needs to add some pounds to his frame, he has an NFL body.
He's had some effort issues, about the last thing this Bears line needs, and his pass-blocking worries me.
His build is good to fend off NFL bull-rushers, but the speed changes in the pros and that's where I see him having problems.
He doesn't seem like a franchise left tackle to me and I would avoid him in the first round.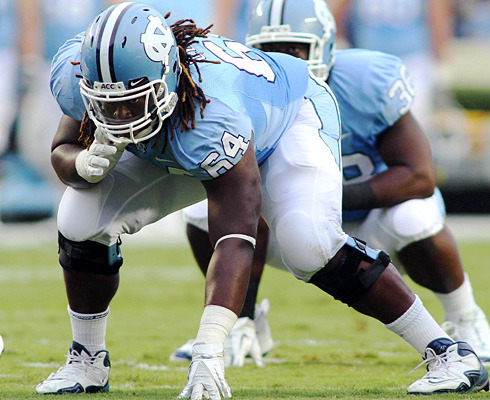 The Chicago Bears need guys like Jonathan Cooper.
My second-ranked offensive guard prospect could be a steal in the second round if the Bears are lucky enough to land him.
Cooper has good size for a guard at 6'3" and an excellent frame, weighing in at 320 lbs.
He's an excellent pass-blocker, rarely giving up sacks or even pressures and would hold up well against the likes of B.J. Raji and Ndamukong Suh, guys the Bears play twice a year.
He's tough, and while his durability has been brought in to question at times he has only missed three games in his career.
He could be a building block for the Bears and would be a really valuable find in the second round.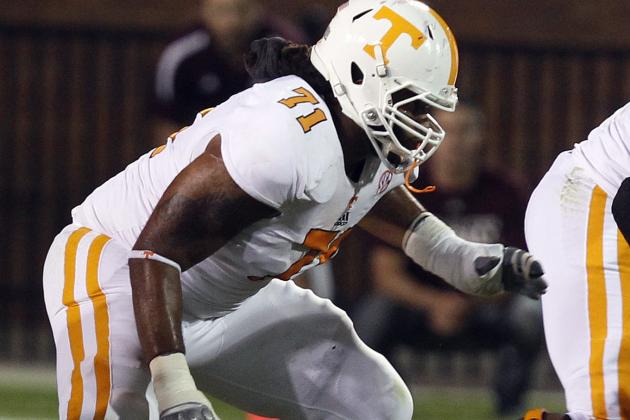 Butch Dill/Getty Images

I have Dallas Thomas ranked as my No. 2 tackle and No. 4 overall offensive lineman.
The Chicago Bears could very well be in a spot that Thomas would fall too and will probably have an opportunity to draft him.
Here's why I wouldn't:
His size. I don't love his build, he's a tad short and small for a left tackle prospect that is going to be protecting Jay Cutler's blind side against the best pass-rushers the NFL has to offer.
He struggles in run-blocking, something Mike Tice could probably fix, but when you're drafting a first-round offensive line prospect he should be more of a finished product than what Thomas is.
It seems like every draft has an offensive lineman taken in the first round that busts and I think Thomas is a good candidate for that.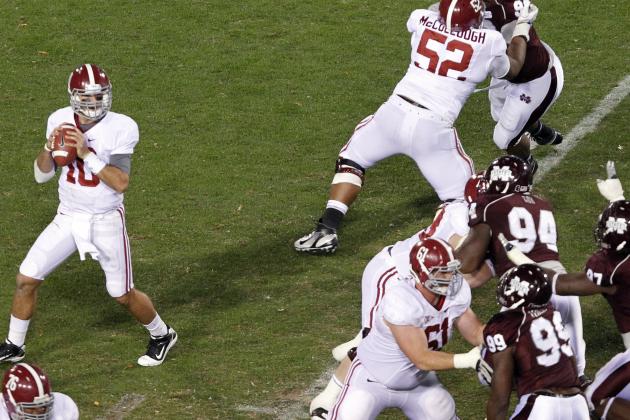 Butch Dill/Getty Images

Chance Warmack is probably the best offensive line prospect in this year's draft, and the only reason the Chicago Bears would have a chance at him is the same reason they may consider passing on him:
He's a guard.
Guards are the least-valued offensive line position and rarely is a great offensive line built around one.
With that being said, Warmack appears to be a potential all-time great O-lineman and a guy the Bears should immediately take given the opportunity.
His pass-blocking is exceptional, something the Bears should place most of their value in when evaluating prospects to play on the line, and rarely gives up sacks or hurries.
He plays for a great team, in a great conference, and has faced the toughest possible competition. He's proven he can play and this classic tough-guy interior lineman will transition beautifully in the NFL.
Every draft an offensive lineman slips to the late twenties of the first round because he's not a tackle, and the Bears can only hope that Chance Warmack is that guy.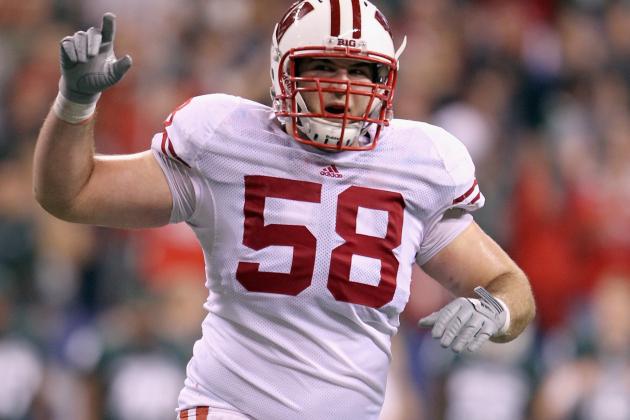 Andy Lyons/Getty Images

Ricky Wagner has pretty good size for the NFL and is decent in both pass- and run-blocking.
I sell here because he doesn't seem like the type of player an elite NFL offensive line is built around.
He is a tackle, which gives him some value, but it should be questioned whether or not he could play in the left side of the line or protect the quarterback's blind side.
He seems like he could be a pretty solid second-round pick but not a guy the Chicago Bears should look to draft.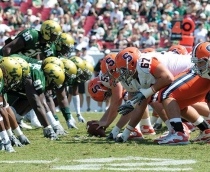 Justin Pugh could be the guy the Chicago Bears' offensive line is rebuilt around, turning it into a unit of consistent pass protection and line-of-scrimmage domination.
An ideal left tackle excels in pass protection, has an exceptional understanding of blocking schemes and adjustments, and is the toughest S.O.B on the field. Pugh fits all these characteristics.
I have Pugh ranked as my second-best tackle in this year's draft, and he would be available to the Bears in the 25-32 range, as well as give them value on their pick, being one of the two best at his position.
Pugh will need to put on some weight before becoming an All-Pro lineman in the NFL, but that shouldn't be too difficult.
With the excellent coaching and developmental skills of Mike Tice, Pugh could be anchoring the Bears' offensive line for a long time.