Small School, Big Game: Top 5 College Basketball Players You May Not Know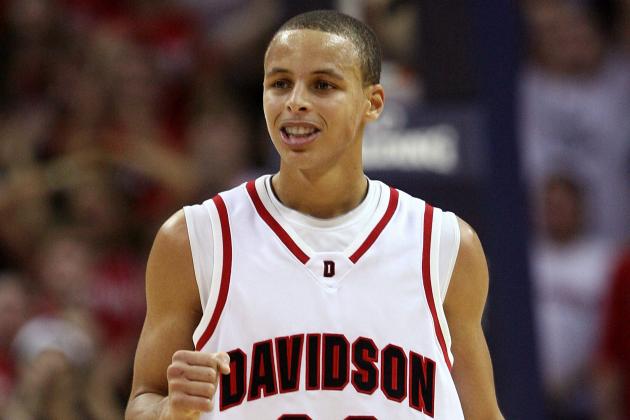 Streeter Lecka/Getty Images
Current Warriors Guard Stephen Curry Starred at Davidson
Warriors guard Stephen Curry, still smiling after inking a $40+ million dollar contract, is the poster boy for the "small school, big game" adage. While most of the top high school talents flock to the traditional powerhouses and blue blood institutions like North Carolina, Duke and Kentucky, there is a bevy of talent around the country at much smaller schools.
In the 2012 NBA draft, first round picks Damian Lillard (Weber State) and Andrew Nicholson (St. Bonaventure) proved that talent does indeed rise to the top and there is first round talent from the Big Sky and Atlantic Ten conferences, respectively.
As the college basketball season is set to begin, this preview highlights some of the best players from the small conferences and small colleges around the country. These players are relatively unknown save for the college basketball junkies tuning into ESPN 8 "The Ocho" at midnight EST to watch the WCC championship. It's likely that the average watcher will not have the opportunity to watch any of these players play until March Madness rolls around, but one or two of these five players just might end up playing for your favorite NBA team.
Begin Slideshow

»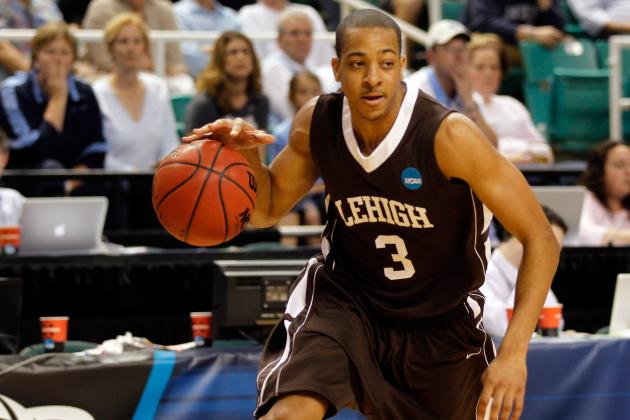 Mike Ehrmann/Getty Images

2011-12 STATS: 21.9 PPG, 6.5 RPG, 3.5 APG
Arguably the biggest name of the group, Lehigh guard C.J. McCollum, the returning Patriot League Player of the Year, was recently named to the Associated Press All-America first team. McCollum cut his teeth on the national level after scorching Duke for 30 points, six rebounds and six assists in Lehigh's upset win over the Blue Devils last March in the NCAA tournament.
McCollum is a big scorer and topped 25 points in a dozen games last season. If McCollum stays healthy, he'll likely repeat as the Patriot Player of the Year and guide Lehigh to another NCAA tournament appearance, as well as hear his name called in the first round of next year's NBA draft.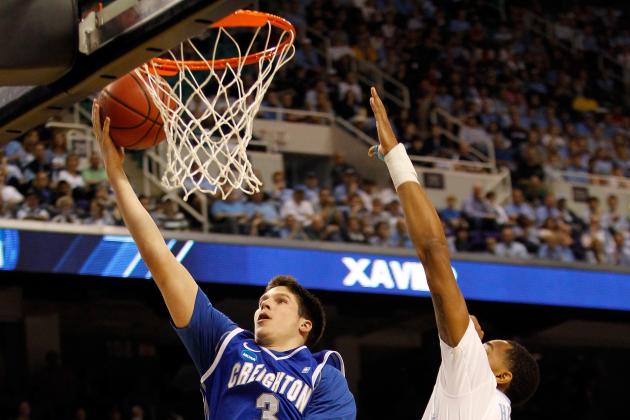 Streeter Lecka/Getty Images

2011-12 STATS: 22.9 PPG, 8.2 RPG, 1.1 APG
Doug McDermott is simply one of the best all-around forwards in college basketball. Despite being third in the nation in scoring last season, he is still not a household name. He was recently named to the AP All-American first team and finished behind only Indiana's Cody Zeller in first-team votes.
As a sophomore, McDermott topped 25 points fifty percent of the time, including a 44 point dandy against Bradley. He shot 60% from the field and nearly 50% from beyond the arc. McDermott was also named the Larry Bird Missouri Valley Conference Player of the Year, the first Creighton player to win the award since current Chicago Bulls guard Kyle Korver won it in 2002 and 2003.
McDermott and the Bluejays are favorites to win the Missouri Valley Conference, and Player of the Year candidate McDermott will be crucial to their success in the NCAA tournament.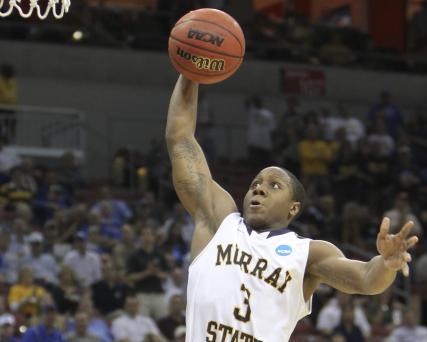 usatoday30.usatoday.com
2011-12 STATS: 19 PPG, 3.5 RPG, 3.6 APG
Another member of The Associated Press' 2012-13 preseason All-American team, Isaiah Canaan is one of the nation's best point guards. Last season, Canaan put Murray State on his back and led them to a 31-win season that included upset victories over Memphis and Saint Mary's and an Ohio Valley Conference championship.
Canaan scored 20 points or more over a dozen times last season and will need to replicate those numbers this season as Creighton seeks their fourth consecutive Ohio Valley Conference title and another tournament run.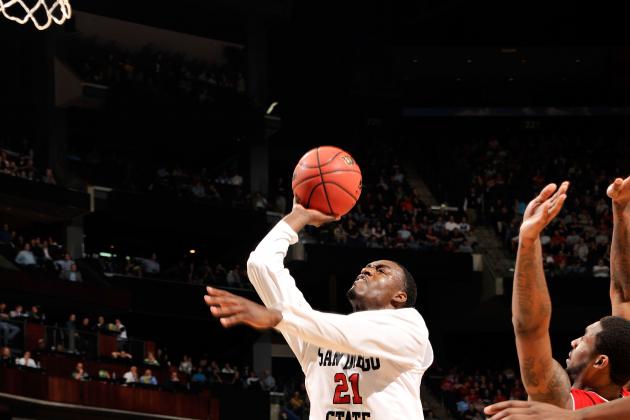 Jamie Sabau/Getty Images

2011-12 STATS: 17.4 PPG, 7.9 RPG, 1.5 APG
Jamaal Franklin was a huge reason San Diego State finished second in the Mountain West conference and clinched an NCAA tournament berth last season. Franklin emerged as a star for the Aztecs during his sophomore season, leading the team in both points and rebounds. Franklin's play was leaps and bounds better than his freshman season in which he played on average only eight minutes a game.
Franklin led the Aztecs to upset wins over Arizona, California and UNLV. Despite being a natural shooting guard, Franklin often played at the forward positions. Though undersized for playing on the block, Franklin recorded double digit rebounds in a dozen games. His all-around play earned him the Mountain West Conference Player of the Year award, an honor that also belongs to current NBA players Andrew Bogut and Jimmer Fredette.
The All-America candidate's stock is rising, as San Diego State begins the season ranked in the top-25 and faces top-10 Syracuse in the nationally televised "Battle on the Midway" to tip-off the 2012-13 college basketball season. The Aztecs continued success relies heavily on Franklin's own success.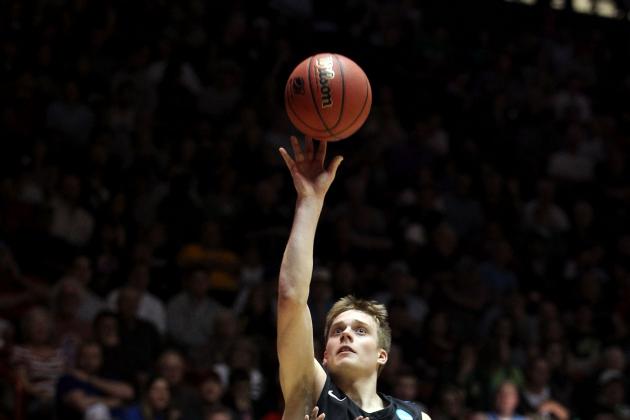 Christian Petersen/Getty Images

2011-12 STATS: 21.2 PPG, 5.9 APG, 5.1 RPG
Nate Wolters is a player most college basketball fans have never heard of. Playing in the obscure Summit League Conference, little known South Dakota State is not a college that garners much press. However, in the 2011-12 season, Wolters guided the Jackrabbits to their first 20 win season at the Division 1 level and their first ever NCAA Tournament appearance.
A truly effective scorer, Wolters was the tenth leading scorer in college basketball and posted 30 or more points six times last season. An even more impressive feat was that he scored in double digits every single game last season. He was also among the top-20 leaders in assists per game. The Jackrabbits have only been playing in Division 1 since the 2004-05 season and will rely on Wolters' scoring if they hope to claim a second consecutive NCAA tourney berth.