WWE Raw: Complete Preview, Rumors, News and More for Nov. 5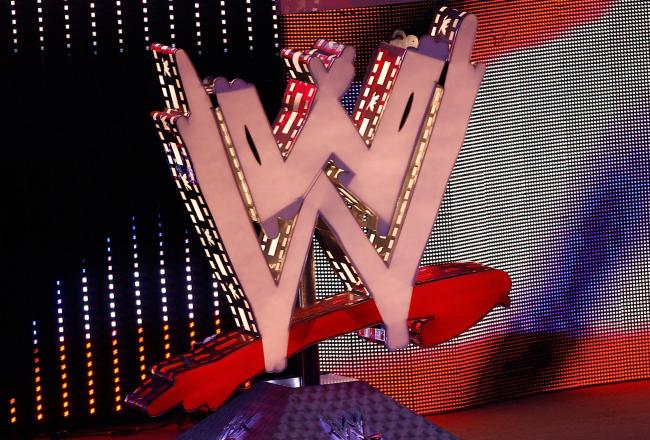 Jim Rogash/Getty Images
When this Monday's edition of Raw comes to us from Birmingham, England, the excitement over the WWE in another country will be through the roof.
The crowds in other nations love the WWE and will make tons of noise for this show. If you enjoy the responses of the crowd as much as the action at times, this will be a great showcase for why England is such a hotbed for wrestling.
With just two weeks until Survivor Series, the build to the company's huge event should start to get very interesting Monday on Raw.
Where: LG Arena, Birmingham, England
When: Monday, Nov. 5 at 8 p.m. ET
Watch: USA Network
Brad Maddox Returns to Raw
After costing Ryback the WWE title at the Hell in a Cell pay-per-view, referee Brad Maddox and his motives have been at the center of discussion. The young referee will answer all of the WWE Universe's questions Monday night.
Question on Everyone's Mind: Why did Maddox screw Ryback?
While there is no definitive answer yet—hence the reason the suspended referee will speak to the crowd—there are several theories why Maddox ruined Ryback's chance at winning the WWE title. The most notable would be that he was told to do so by former GM A.J. Lee.
Hype Meter: 5 out of 5 possibly interesting angles
With the possibility that A.J. could be working with CM Punk this whole time, the fact that she could have paid off Maddox to taint the end of the match is very possible. Add in the fact that she could be just using Cena now so that she can eventually cost him a win versus Punk, and this is a storyline so great that there is no way WWE would use it.
Rumor Mill: WWE trying possible endings for Survivor Series at house shows? (Wrestling Inc)
John Cena's Next Step
While there have been talks about who John Cena should face at Survivor Series, there is only one clear answer to that question; Dolph Ziggler.
Question on Everyone's Mind: Will the WWE do the right thing and put Ziggler over?
As much as the WWE Universe doesn't want to hear this, Cena will likely spend the next two weeks defending himself against the affair allegations before ultimately calling out Ziggler at Survivor Series. While now is as good a time as any to put Ziggler over, the WWE wants to build Cena up to a title match versus Punk at the TLC PPV in December; that means Zig-Zag will lose.
Hype Meter: 4 out of 5 main-event rubs
Even with Cena likely beating Ziggler at Survivor Series, the rub Ziggler gets from being in the ring with the face of the WWE is the right move. While winning would have made it clear that Ziggler is worthy of a title shot, the fact that he is going to be working a program with Cena proves deserves to be in the main event.
Rumor Mill: Possible spoiler for Cena's Survivor Series opponent (WrestleZone)
The Beginning of the End for Team Hell No
The WWE has done a great job building the tag team division up with Kane and Daniel Bryan as the faces, but plans for an extended title run may not be in the cards for the duo. Team Hell No could be ending sooner than many expected.
Question on Everyone's Mind: Is Team Hell No a long-term answer?
As much as the WWE Universe likes the idea of Kane and Bryan continuing to work together, the elite in-ring and mic prowess the duo has shown proves they both would be better off returning to singles competition.
Hype Meter: 2 out of 5 "Yes" chants
While there are many fans that agree with the sentiment of bringing Kane and Bryan back to the heavyweight title scene, their impact on the tag team division can't be ignored. If the WWE was smart, the company would ride Team Hell No until there wasn't an ounce of appeal left.
Rumor Mill: Another possible Survivor Series style match? (F4WOnline via Wrestling Inc)
Check back for more on the World Wrestling Entertainment as it comes, and visit Bleacher Report's wrestling page to get your fill of WWE/TNA. For more wrestling talk, listen to Ring Rust Radio for all of the hot topics you just can't miss (some language NSFW).
This article is
What is the duplicate article?
Why is this article offensive?
Where is this article plagiarized from?
Why is this article poorly edited?