BYU Football: Previewing the Rest of the Season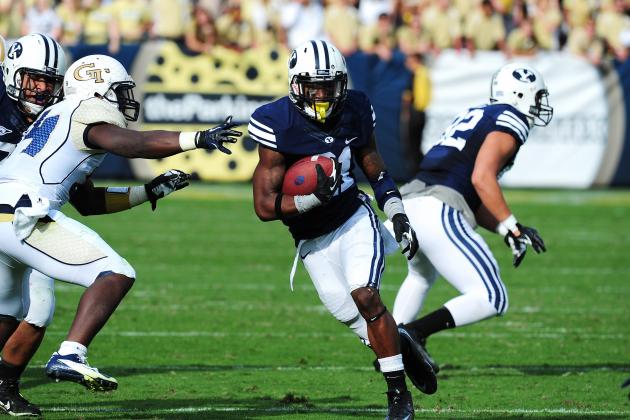 Scott Cunningham/Getty Images

November is what college football teams live for. It's a time for rivalry games, a time for upsets, a time for teams to prove themselves.
Well, that is anything but the case for BYU.
The eleventh month of the year for the Cougars will be hibernating season, with games scheduled against Idaho, San Jose State, and New Mexico State. I'm sure some fans could care less about the rest of the year, but for you faithful out there, here is a complete preview for the remaining part of the season.
Begin Slideshow

»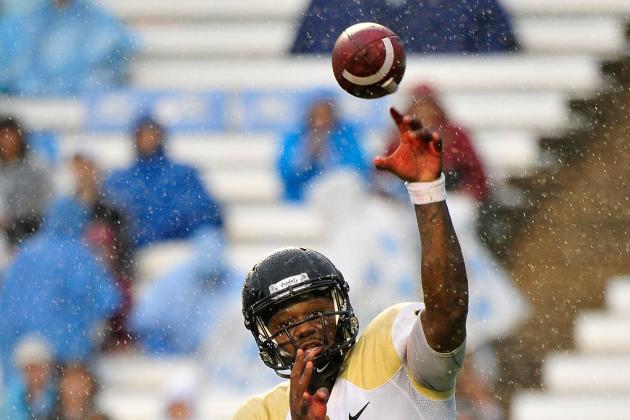 Grant Halverson/Getty Images

Senior night is always the last home game of the year, filled with excitement, joy, and hideous opponents. This year, the second-worst team in the WAC, Idaho, will come to town and bring BYU a blowout win.
This year, though, there's a catch: the game will be played at 8:15 at night with a predicted temperature of 23 degrees.
It should be a great event for the whole family, along with several layers of coats.
Stephen Dunn/Getty Images

The following week, BYU will travel to San Jose, California where they will play a much better opponent, San Jose State. With a 7-2 record, the Spartans have lost only to Stanford and Utah State.
Not only will it be a better game, but the weather will be much nicer for fans. The temperature should be about 20 degrees warmer than this Saturday in Provo.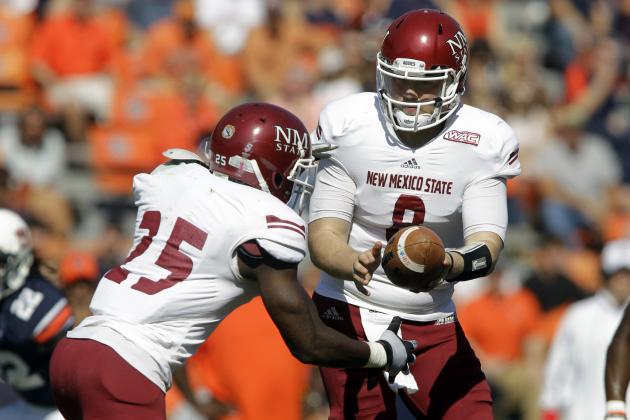 John Reed-US PRESSWIRE

BYU's final game of the regular season will be against the worst team in the WAC, New Mexico State. At least this will be another one played in warm weather, as the Cougs will be on the road.
The Aggies have lost eight straight games, and have not yet beaten an FBS team. If you can't tell already, this should be a good opportunity for BYU to play their second (and third and fourth) strings.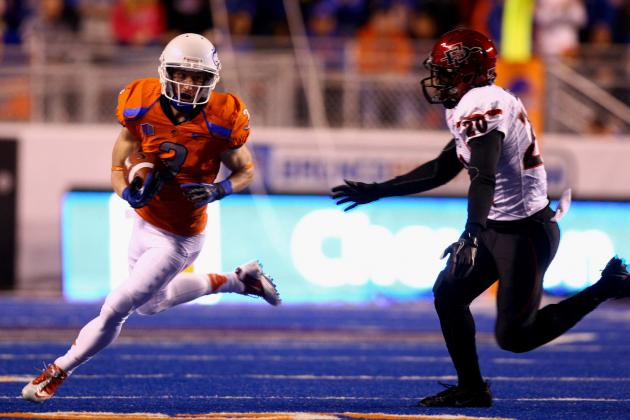 Brian Losness-US PRESSWIRE

Luckily, BYU may have a good game come December. In the Poinsettia Bowl played in San Diego, there is a good chance the Cougars will play either San Diego State or Boise State.
Of course, the SDSU seems the obvious choice for ticket sales, but BSU would prove to be a good game and a good chance for revenge for BYU.
Hopefully, we will see Boise State pitted against the Cougs in December, but only time can tell.