UFC on Fuel TV 6: Rich Franklin vs Cung Le Head-to-Toe Breakdown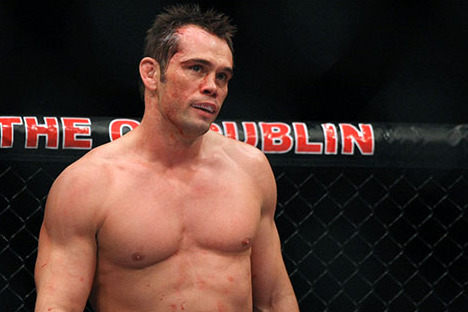 Lee Whitehead/MMAWeekly.com
Rich Franklin and Cung Le are entering the twilight of their careers, but they continue to remain competitive against high-level competition and are still popular enough to carry a fight card, as they will do for the UFC's first ever event to be held in China.
Coming off of a victory over Wanderlei Silva in his return to the middleweight division, Franklin is looking to make an unlikely final run at a title shot. Meanwhile, Le bounced back from a loss to Silva in his UFC debut with a solid striking performance against Patrick Cote.
At this point in their careers, Franklin and Le are both one bad loss away from retirement. Let's take a look at which fighter is more likely to avoid such a defeat in the UFC on Fuel TV 6 main event.
Begin Slideshow

»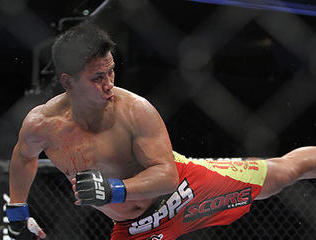 Laron Zaugg/MMAWeekly.com
In the opening minutes of a fight, Cung Le is still one of the more dangerous strikers in the middleweight division. Le battered Wanderlei Silva in the first round of his first Octagon appearance and probably could have finished the MMA legend had he not been looking for a spectacular head kick knockout.
That being said, Le's dynamic kicks are part of what makes him so dangerous in the striking department. It is difficult for any opponent to fully prepare for the taekwondo black belt's diverse arsenal of kicks.
Franklin is no slouch on his feet, having knocked out Chuck Liddell in June 2010, but he'll have a tough time dealing with the more technical Le if this fight stays standing. If Franklin is to win this fight with his striking, it'll be because he took Le into the later rounds by utilizing his reach advantage to land a precision jab early on.
Edge
Le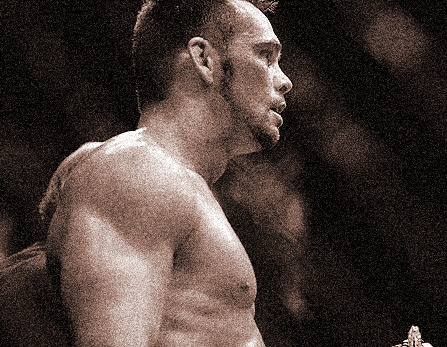 Scott Peterson/MMAWeekly.com
Because Cung Le is mostly known for his flashy striking, there are probably a lot of people who would assume Rich Franklin will simply take this fight to the ground and pound on Le from the top position.
It won't be nearly that easy, though.
Le has only been taken down once in his MMA career, and that came in a fight against former UFC champion Frank Shamrock. Franklin has some solid wrestling, but he hasn't scored more than one takedown in a fight since defending the middleweight title against David Loiseau in March 2006.
Franklin may enter this bout with the intention of taking Le down, but he'll find that tough to accomplish once he's inside the Octagon with a former AAU national champion wrestler who trains with some of the best wrestlers in the sport at American Kickboxing Academy.
Edge
Even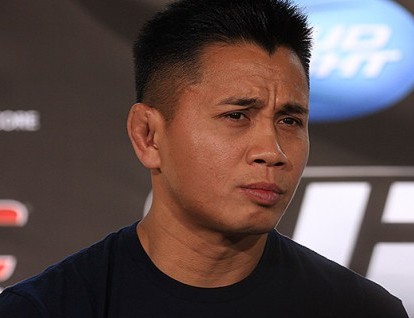 Laron Zaugg/MMAWeekly.com
Submissions should simply not come into play in this matchup.
Neither fighter has ever been submitted, Cung Le has never forced an opponent to tap and Franklin has not secured a grappling-oriented submission since a fight with Jorge Rivera in October 2004.
Franklin does have 10 career submission wins, but half of those came via strikes.
If Franklin takes this fight to the ground, he'll be looking to break Le's will with ground-and-pound. Should Le look for a takedown, it will probably be later in rounds to score points in the judges' eyes.
Edge
Even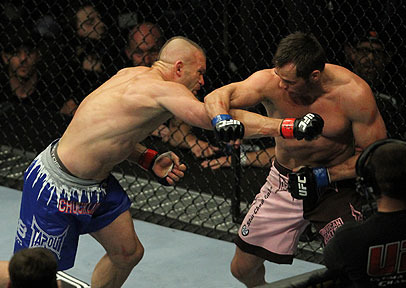 Scott Peterson/MMAWeekly.com
As his MMA career winds down, Cung Le finally appears to be putting most of his focus into his fighting career. The three-month break between fights he has taken heading into this bout with Rich Franklin marks his shortest rest period since the slightly shorter one he took between the first and second fights of his MMA career.
That being said, Le's motivation for fighting has been in question for quite some time due to the long layoffs he took during recent years to pursue his acting career. Le can get by financially without fighting, so there's no doubt he enjoys competing, but his outside pursuits have left him with much less MMA experience than Franklin.
Franklin has been competing against top-notch fighters non-stop for years, and he has the conditioning that one would expect from a high-level athlete. If Franklin can withstand Le's early barrage, he'll stand a much better chance of winning in the later stages of the bout.
Edge
Franklin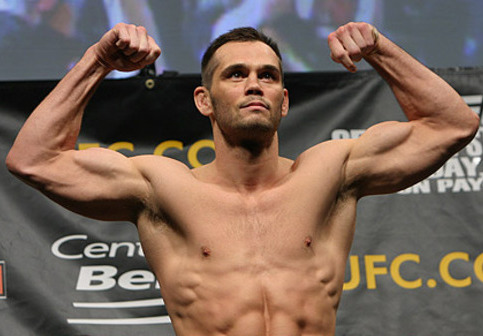 Ken Pishna/MMAWeekly.com
Cung Le's striking can cause problems for just about any opponent, but Rich Franklin is seasoned enough to avoid being hit cleanly by one of his opponent's kicks and has the chin to take being grazed by a shin or two.
As long as Franklin survives the opening round, his conditioning should allow him to take control of the fight in the later rounds. Once Le's gas tank empties, Franklin will have a much easier time taking the fight to the ground.
From there, Franklin will be able to beat on an opponent who has crumbled in the past once he runs out of air in his lungs.
Prediction
Franklin defeats Le by technical knockout in the third round.
Statistics via FightMetric.com.