7 Reasons Why WWE Fans Should Be Hopeful for the Future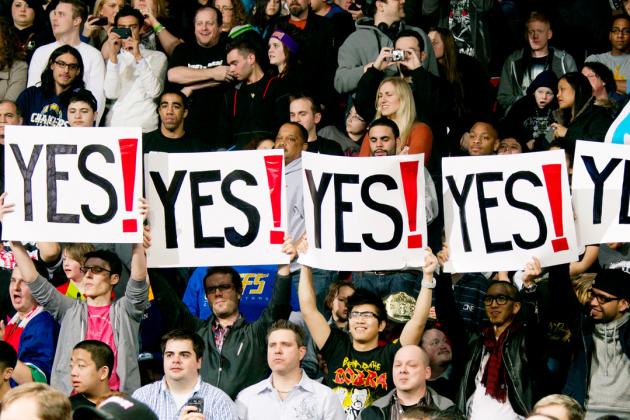 All Photos Obtained From WWE.com
Fans of World Wrestling Entertainment hold the company to a very high standard, and they are not shy about voicing their complaints when it does not live up to their expectations. This critique has to be expected by any business that dominates its industry in the way that the WWE does.
In recent times, some of this criticism has been valid. There have been occasions when long term angles have been dropped without explanation, rules have not been universally applied and positive crowd reaction towards certain talent has not been exploited.
Mistakes like these have left the audience frustrated—all the more now, when many fans see the company on the verge of another renaissance.
How close the WWE is to returning to the golden age of the late 90s depends on each individual fan's skepticism. However, even the most negative fan has to concede that improvements are being made and that future prospects are looking increasingly rosy.
Here are seven reasons behind the notion that the WWE's future may be bright.
Begin Slideshow

»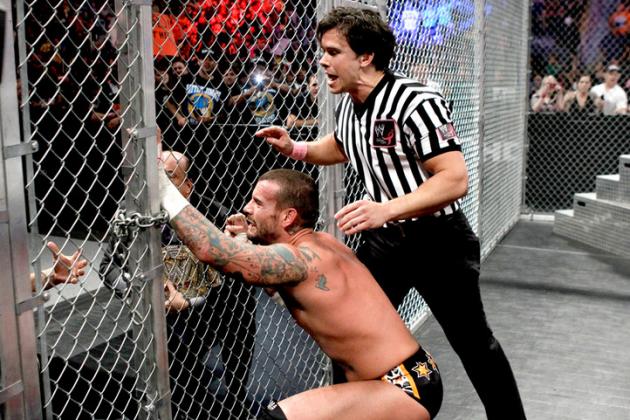 One of the big questions going into Hell in a Cell was how the WWE was going to be able to keep CM Punk as champion without taking away from Ryback's push. Many suggestions were made, but few guessed that the referee in charge would directly interfere with the match and cause Ryback's first defeat.
The WWE came under immediate criticism from some sections of the wrestling media for not addressing the rogue referee situation on Raw; however, the decision to delay the storyline should be considered a really positive move.
Too many times in recent memory, the WWE has rushed angles in an attempt to maximize the potential payoff. However, this speed of delivery has meant that the story has not been properly thought through, and the whole situation descends into farce.
Giving the writers an additional week to get right the motive behind the referee's decision should improve the angle by creating a story that progresses in a logical way.
This feud might not go anywhere, but giving all angles a little extra time to be set up properly will dramatically increase the chances of a great angle coming along in the future.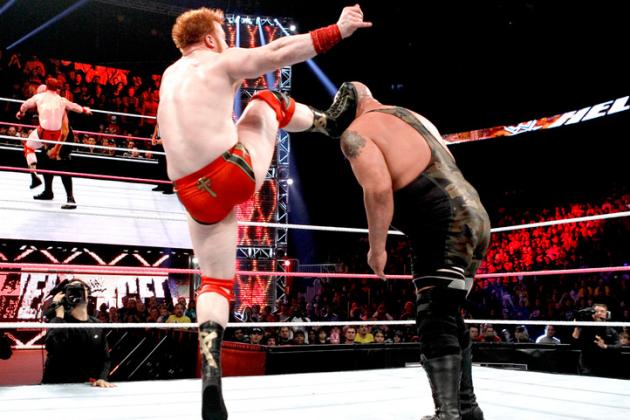 Since the inception of Monday Night Raw, the WWE has treated its super heavyweights as bigger versions of their heavyweight colleagues.
The commentating team will inevitably remark on the strength advantage of the bigger man, and sometimes there will be a mention of the super heavyweight gassing due to their size, but that has been the extent of the difference between these giants and everyone else.
Excitingly, this has slowly started to change. Super heavyweights like Sheamus, Big Show and Kane are kicking out of smaller wrestlers' finishers on a far more regular basis. These big men may even start to kick out of each other's finishers, if Hell in a Cell is any measurement of accuracy.
It is this ability to take amazing amounts of punishment that makes these men different. They have bigger frames and thicker bones that simply take more effort to wear down than a normal man's. Consistently representing this on television distinguishes the big guys from the more traditionally sized wrestlers.
An additional, and more importantly negative, attribute has also started to creep in to the super heavyweight's matches. This is the use of fatigue as a giant's achilles heel. Both Sheamus and Big Show have been on long winning runs, but they both have also had to get themselves out of trouble by using their finisher in desperate circumstances.
The effect has been more pronounced on other big wrestlers—like Wade Barrett and Kane—who have not been chasing a title. The change in Barrett's style has been especially enlightening, as his use of a methodical pace to preserve energy makes a really interesting change from his previous style.
Fans can postulate that Barrett could win quicker if he worked with more urgency, but this would open him up to tiredness—a common cause of silly mistakes. This different tactic creates far more depth to the big man's style than simply trying to wear his opponent down.
Old-school fans will say that this has already been the case for many years, but the important transition from implied to actual consequences adds real depth to one of the WWE's most important groups.
If the WWE instigate the next logical step and give these giants the additional weakness of being bettered by mat wrestlers, who can keep them floored and so negate their size and strength advantage, then these super heavyweights will become fully rounded members of the WWE roster.
Giving the giants unique attributes will really add another dimension to the WWE's cast of characters. This added complexity to the way super heavyweights work might even make the WWE more intriguing.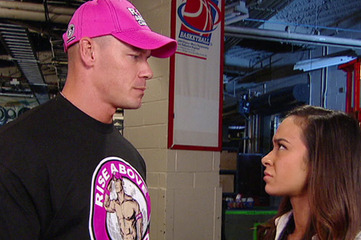 John Cena sells tickets to casual fans—especially women and children—better than anyone else in the WWE right now. This is an indisputable fact.
Yet the man formerly known as the Doctor of Thuganomics also has a difficult relationship with some elements of the fanbase. These opposite factors make Cena one of the most controversial wrestlers in history and also makes his role in the WWE a precarious balancing act.
Featuring Cena in soap opera angles that are specifically aimed at the more casual fan is an ideal use of his talents. These storylines are designed to intrigue fair-weather fans who see the WWE as a very physical extension of their favorite soaps, and the general approval Cena has with this demographic is nicely exploited.
Additionally, the sections of the audience who do not approve of Cena have the opportunity to enjoy other aspects of the product without the 10-time champion being parachuted into every major angle—as Cena has been for the past few years.
This is a real sign that the WWE creative team may be rediscovering how to make the most money out of their greatest current asset.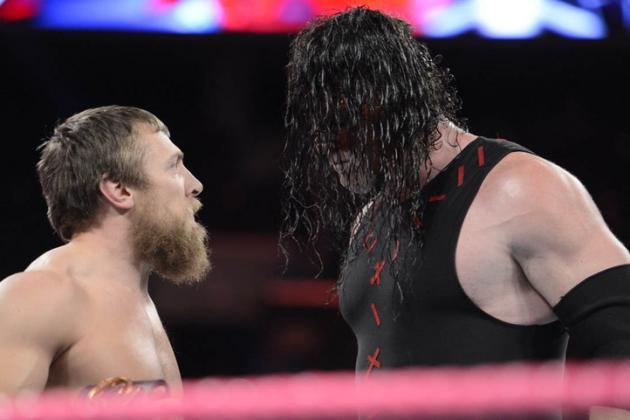 Most fans were excited but skeptical when the WWE announced that they were going to have a tag team tournament to find the No. 1 contenders for the tag team titles.
Sure, the tag team division would get a little spotlight shined upon it for a few weeks, but WWE fans have long memories, and they remembered previous tournaments that failed to revive this ailing form of the sport.
However, the WWE has maintained the strength in depth of the tag team division after the tournament, and, remarkably, all eight teams have had televised matches since the tournament's conclusion.
There can be little doubt that the importance of the tag team division is being re-established, and all the signs indicate that this is the way it will remain.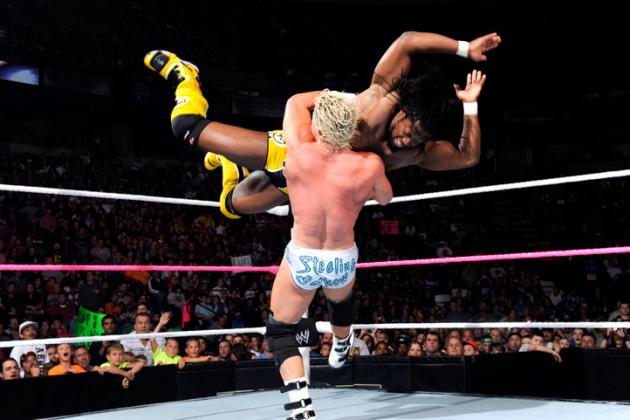 WWE fans are still deciding how they feel about the new three-hour format of Raw, but the most noticeable improvement has got to be the longer matches every week. A surprising subsequent action to this move has been to reflect the longer Raw matches on Smackdown, so several members of the roster have had an opportunity to show what they can do.
Notable midcard talents, such as Kofi Kingston, The Miz, Daniel Bryan and Dolph ZIggler, have taken advantage of this extended time to show how good they are in the ring. They have all also proved that they can put on matches that tell a tale without a word—apart from the occasional "No" chant from Bryan—being spoken.
Matches that are stories in themselves were a commonplace occurrence once upon a time, and reminding fans of their existence is a great move towards more expressive wrestling. Ring psychology also takes precedence in these longer matches, which will hopefully help the WWE identify those who need to be pushed and others who may need a little more training.
If the WWE stays with this plan, then the overall quality of wrestling should get better and better from now on.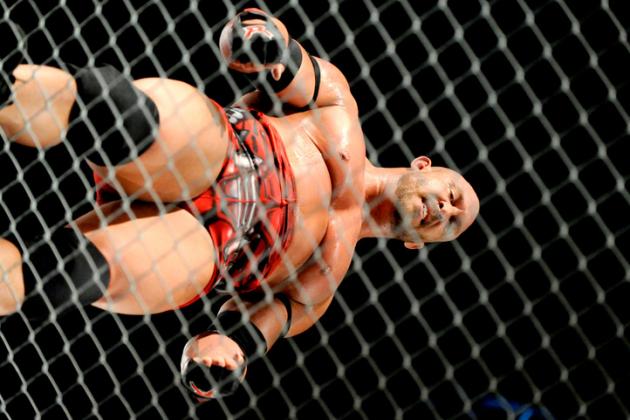 Although it is recognized by most people that Ryback still needs a little more time to hone his gimmick, having put him in the Hell in a Cell main event announces a new creative direction from WWE officials.
Up until recently the WWE has had a habit of overlooking the latest hot prospect in favor of a safer option, so throwing Ryback into the very teeth of a WWE title feud shows a new level of confidence in fresh talent coming through.
Hopefully, this will translate into some of the new hot heels also getting a shot at one of the big belts. Performers like Damien Sandow and Antonio Cesaro are vastly experienced from their indy days, so they do not need the same amount of training that a green wrestler does. This also means that they should be able to cope with the rigors of a top-tier battle.
Additionally, their relative newness means that these wrestlers do not have numerous losses against the all-powerful faces that have dominated the WWE for so long. They can be legitimately packaged as fighters that could get one over on the top stars, which cannot be said for some of the wrestlers that have been in the midcard for a few years now.
The promoting of Ryback up the card also indicates that the WWE are listening to the crowd reaction. WWE have been accused of listening or not listening to many different groups over the years, but it is a really good sign to see that the people who pay their money to watch the events are being acknowledged.
All this should help build a better WWE Universe aimed at those who pay to see it.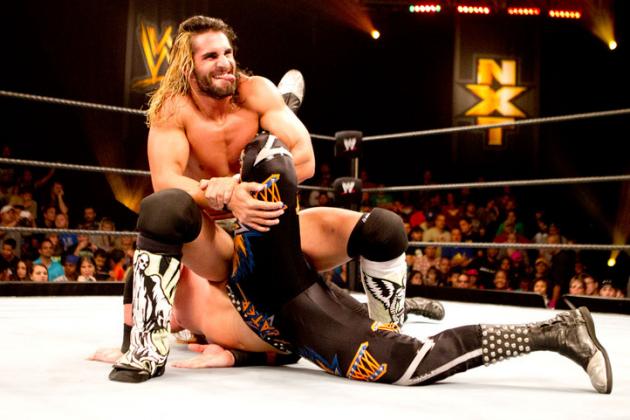 Every week NXT shows a glimpse of what might be in the future, and if these young wrestlers can continue to improve, then the future is very bright indeed.
From the very first week that the program was re-imagined, the stars of FCW have shown a willingness to use the improved format to practice being WWE superstars. The environment—one that replicates the feeling of being on one of the company's main shows—has already shown its worth offstage, by polishing mic skills and clarifying gimmicks.
Its weird mixture of talent who are on, or will soon be on, the main roster along with green newcomers who are really only taking their first baby steps into the ring may seem unorthodox, but it shows how much better the development of future stars has become in recent times.
Wrestlers who initially looked like no-hopers are starting to find their feet, and naturals are already pushing the best that division has to offer.
What it really means is a future that promises to be rammed with super-talented and well trained individuals who all want to stand at the top of WWE's roster. Several figures in NXT have already been dubbed future champions, and so many more could be as their training continues to improve them.
The promise of new talent like this is a blessing to every WWE fan.