Manchester United 2-1 Arsenal: Rating the United Players in Big Win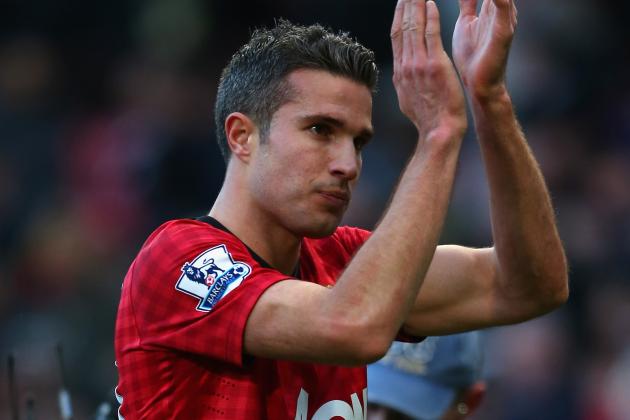 Alex Livesey/Getty Images

Old Trafford played host to an entertaining clash Saturday, as Manchester United ran out easy 2-1 winners over an uninspired Arsenal side.
Goals from Robin van Persie and Patrice Evra made sure that Santi Cazorla's late strike was purely academic, but in truth, the Red Devils could have had a hatful were it not for some profligate finishing.
The win sends Sir Alex Ferguson's side to the top of the table, a position that will depend on the result of Chelsea's later clash at Swansea City.
Here are the full player ratings for the United team.
Begin Slideshow

»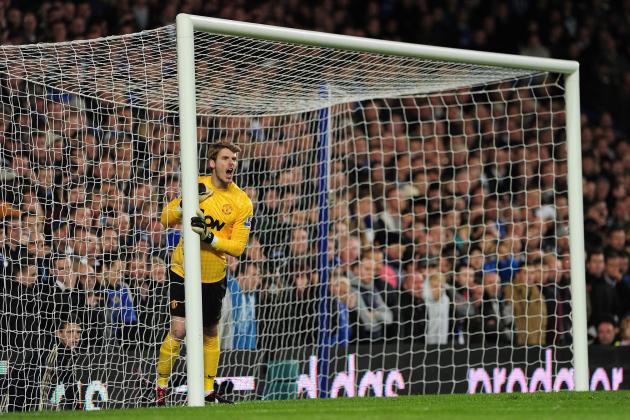 Shaun Botterill/Getty Images

Spanish keeper David de Gea has come in for a lot of stick in his early goings in Manchester, but in his last few games for United, he has been nothing short of excellent.
He may not have had to make the spectacular saves he did against Chelsea last week, but he was a reliable force between the sticks for the full 90 minutes.
He was eventually unlucky not to have picked up the clean sheet he deserved.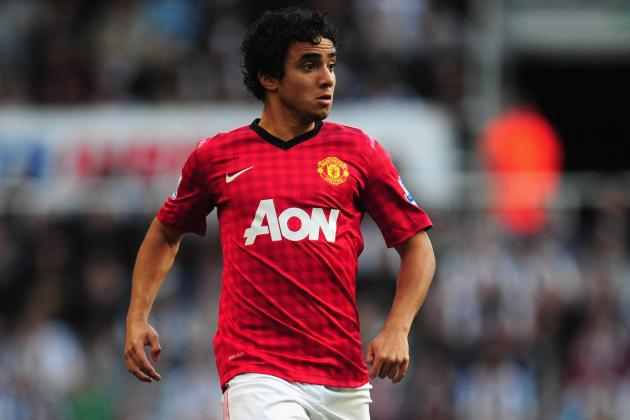 Stu Forster/Getty Images

Brazilian full-back Rafael had another steady game Saturday that will in no way affect his standing as United's No. 1 option in the position.
Going forward, he often looked threatening, though perhaps his crossing left a lot to be desired at times.
On the back foot, he was lucky to have been paired with the anonymous Lukas Podolski, who never really turned up for the game.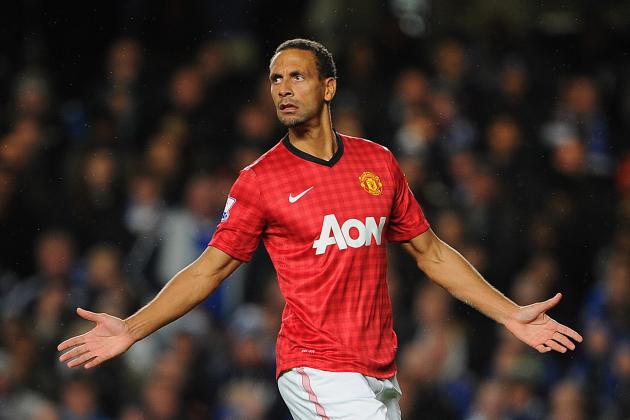 Michael Regan/Getty Images

After a rather shaky October, Rio Ferdinand looked impressive against Arsenal in his first appearance of the new month.
Partnered with Jonny Evans, the two looked as reliable together as they have at any point this season.
With Michael Carrick, Tom Cleverley and Wayne Rooney sitting so deep for much of the match, Rio didn't have too much to do, though, in terms of tackling and chasing.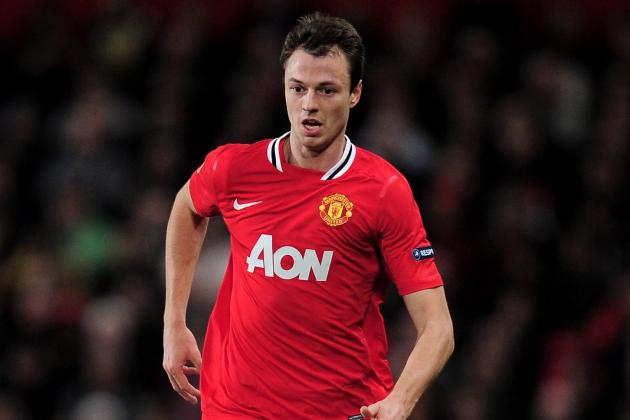 Jamie McDonald/Getty Images

I might have been flogged for suggesting it at this point last season, but Jonny Evans has quickly become United's most consistent and dependable defender.
Whilst he has clearly become stronger physically, it's his ability in the air that has been the area of his game he's improved the most.
Credit must go to both Rio and Evans for keeping the dangerous-in-the-air Olivier Giroud clear of crossing situations.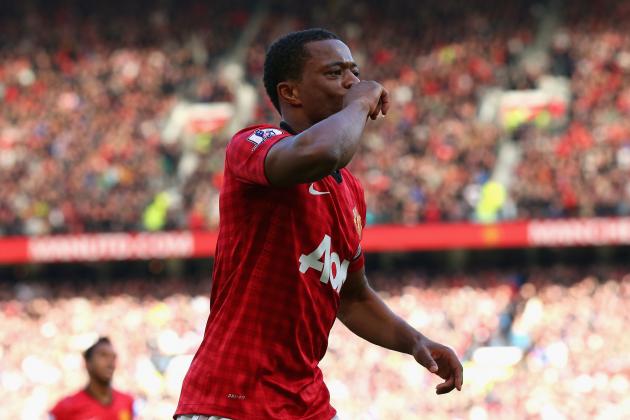 Alex Livesey/Getty Images

You would have gotten long odds on Patrice Evra scoring two in relatively quick succession this season, but the Frenchman has put himself in good positions in the box to get the goalscoring chances he so craves.
The left-back often comes in for a lot of criticism for his horror-show defending, but against Arsenal, he was much improved, keeping a lid on both Aaron Ramsey and Bacary Sagna for much of the game.
It was Theo Walcott who caused him the most trouble, though, but luckily for Evra, the English winger didn't have enough time to make a significant impact on the game.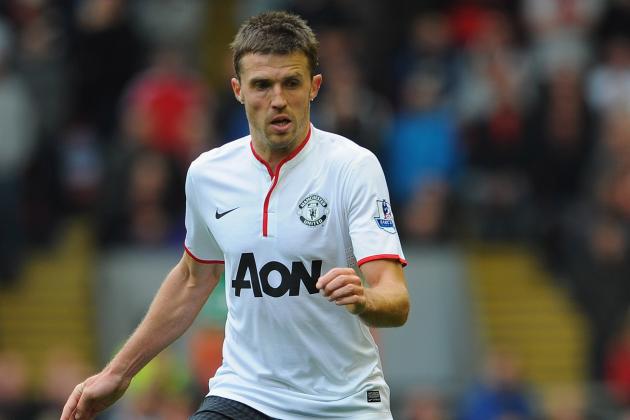 Michael Regan/Getty Images

Michael Carrick may not be the most fashionable player in the Premier League, but week in, week out, he does a job that few others could do in his stead.
Sitting just in front of the United back line without rarely venturing forward, the holding midfielder gave a protection for Rio and Evans that was sorely needed.
His passing looked much improved Saturday, a trait that should continue into the winter months when he typically begins to really shine.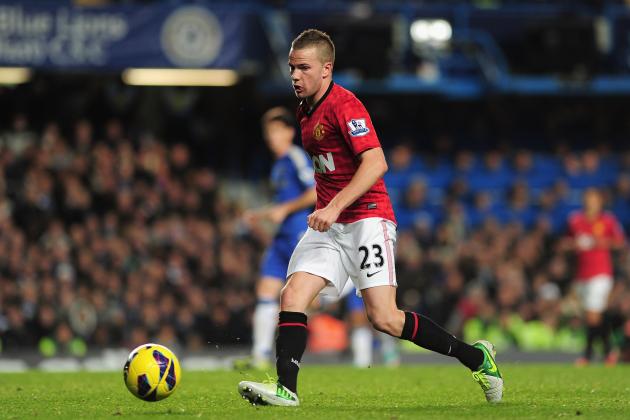 Shaun Botterill/Getty Images

Playing in a much deeper role than he's used to, Tom Cleverley didn't look his usual creative self against the Gunners.
Rarely able to get forward and attack, he had to make do with some neat passing in the early stages of his team's numerous counter-attacks.
The English midfielder could have been sent off on another day, though, for some rash tackles on the opposition.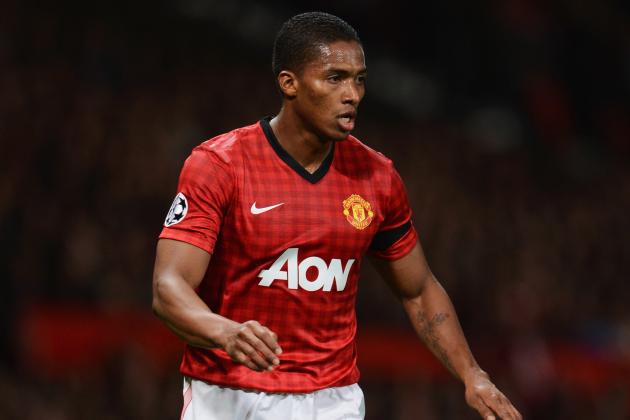 Michael Regan/Getty Images

It was a tale of two halves for Manchester United's Ecuadorian winger, Antonio Valencia, Saturday, as he backed up a fine first-half period showing with a dreadful second.
A domineering threat down the right flank past a helpless Andre Santos for the first 45 minutes, Valencia's game quickly descended into mishit crosses and errant passing.
His shocking miss presented to him on a plate by van Persie will surely rank as one of the season's worst.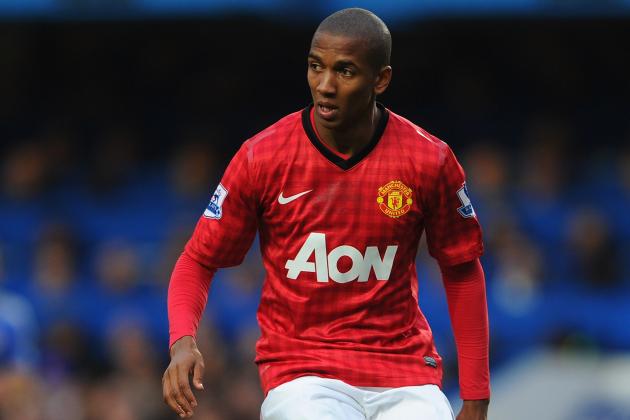 Michael Regan/Getty Images

Having recently returned from injury, it might be a little harsh to criticise Ashley Young, but here goes.
The English winger lacked the acceleration to take on Bacary Sagna at any point in the game, his passing was often off the mark, whilst his crossing was equally disappointing.
Still, he is the only natural player of his position that Sir Alex has at his disposal, and he's a must if two wide players are going to be used.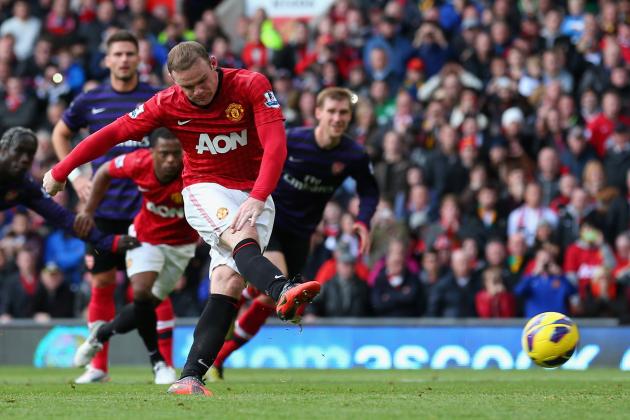 Alex Livesey/Getty Images

His horrible penalty miss aside, Wayne Rooney was his usual buccaneering self in a deep-lying central role against Arsenal.
Committed in both defensive and attacking situations, he roamed the middle of the park with a dogged resolution that we've come to expect from him over the years.
The English forward may have only scored two goals in all competitions this season, but it's fair to say he's been playing some of the best football of his career in his new-fangled midfield role.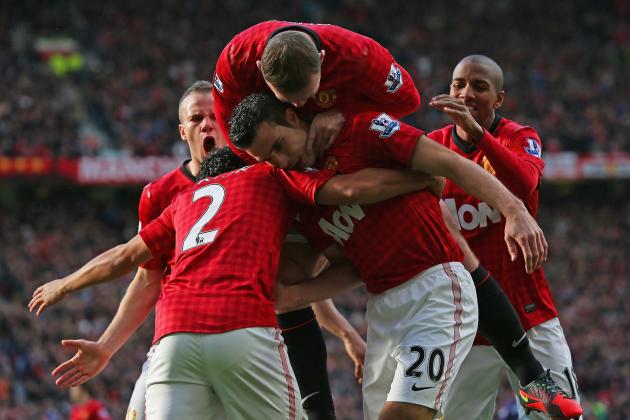 Alex Livesey/Getty Images

All eyes were on former Gunner Robin van Persie during Saturday's game, and three minutes in, the Old Trafford faithful were treated to a typically clinical goal from the Dutchman.
His finishing in the latter parts of the game may have been a little underwhelming, but the striker's buildup play was often exemplary.
This was his 10th goal of the season for United, a harsh reminder for Arsenal fans of what they've lost.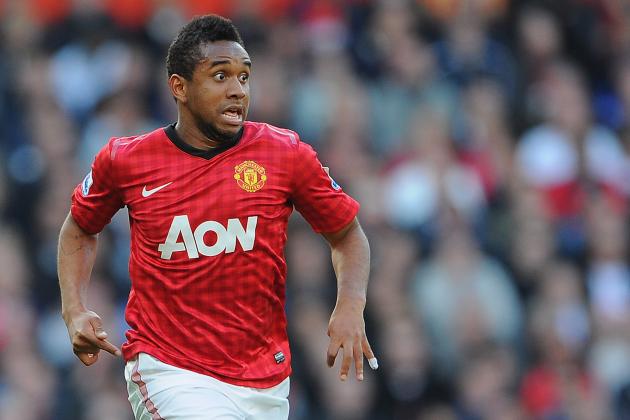 Michael Regan/Getty Images

Anderson: 7
An impressive cameo for the Brazilian midfielder, as he bounded through Arsenal players with a rich enthusiasm and an infectious smile.
Unlucky not to start based on his midweek performance, expect his role in the team to increase in the coming weeks.
Nani: N/A
With only 10 minutes on the pitch, Nani failed to have any real impact on the game amidst rumours that his time at Old Trafford may be soon coming to an end (via The Guardian).
What did you think of United's performance in the 2-1 win? Who was your player of the game?
Follow @MaxTowle