The 10 Funniest 'This Is SportsCenter' Commercials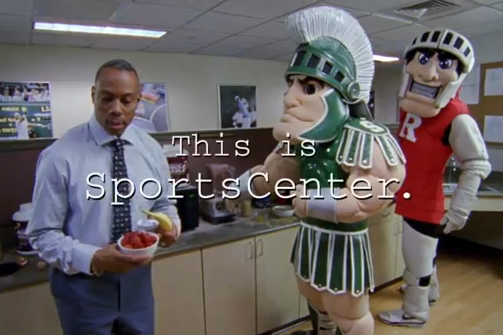 SportsCenter was groundbreaking when it first started in 1979. It was a daily sports show that covered all teams and leagues and diverged from news stations' minimal coverage of their local teams. This helped set the foundation for the 24-hour sports coverage we enjoy today.
Sure, these guys definitely work hard. But they have a ton of fun, too.
And there is nothing more fun than their 'This Is SportsCenter' commercials. They keep them fresh and hilarious while mixing in sports stars, celebrities and mascots alike. They always seem to be spot on.
They have done a ton of amazing commercials in the past, but here's the 10 funniest.
Begin Slideshow

»
A guy as serious as Ovechkin being funny? That's the beauty of these commercials.
The unspoken fear that terrifying athletes can bring to journalists.
Again, who knew a guy like Drew Brees could do something funny? This one was right around the time when they started coming out with these spots on a regular basis.
Another great facet of the commercials is making their anchors seem like actual athletes. Pure genius.
And on the flip side, "This is SportsCenter" makes athletes seem like they have the same type of daily problems that people with regular jobs encounter.
Don't we all think this is actually who John Clayton is? Nailed it right on the head.
Yet another amazing technique these commercials use is making mascots seem like actual people, but not quite all the way people.
If you watch this and don't laugh then you have no soul.
There isn't a single word of dialogue in this one, but there doesn't need to be.