Ranking the 10 Most Misused Wrestlers in WWE History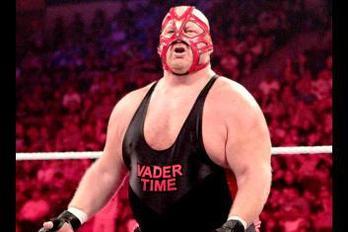 Photo courtesy of WWE.com
No wrestling company has created more bona-fide stars over the years than the WWE. Hulk Hogan, "Stone Cold" Steve Austin, The Rock and John Cena are just a few examples, but there have been many more. Conversely, there have been just as many guys with superstar potential that the WWE failed to capitalize on.
It's impossible to say what those squandered wrestlers could have accomplished over the course of their respective careers, but many of them had all the talent in the world. We'll never know what could have been, though. Every company in every form of business has missed opportunities, but wrestling fans are so passionate that they tend to linger when it comes to the WWE.
Not every underutilized talent is necessarily the fault of the creative team at the time since there were simply certain points when the company was littered with upper-tier guys. When it comes to some of the wrestlers I'm about to mention, however, there really is no excuse for the WWE's failure to push them to greater heights.
Here are the 10 most misused wrestlers in the history of the WWE.
Begin Slideshow

»
In terms of pure in-ring ability, there have been few better talents in the WWE over the past decade than Shelton Benjamin. Starting off in the company as a member of Team Angle along with Charlie Haas in 2002, Benjamin's skill level was apparent right away. He seemed destined to take the same path as guys like Shawn Michaels and Bret Hart in that he began as a tag-team competitor, but had the potential to be much more as a singles wrestler.
Benjamin did go on to win the Intercontinental Championship three times and the United States Championship once, but he could never get further than the upper mid-card. Benjamin had a few intriguing feuds with the likes of Michaels, Ric Flair and others, and it was almost a guarantee that any match he was involved in was going to be great. Despite that, there were some things holding Benjamin back.
He lacked charisma and his mic skills were mediocre at best, but his wrestling should have helped him overcome that. The WWE saddled him with some ridiculous gimmicks, though, such as his "momma" scolding him after losing matches. Benjamin then dyed his hair blond and became known as The Gold Standard as part of ECW.
That essentially signaled the end of his WWE run, and while he certainly did some great things during his time with the company, the writers never found a way to get him over the hump.
Tazz is considered by most to be one of the biggest stars in ECW history, but he simply wasn't able to maintain that status in WWE. Things started off promisingly, as he defeated Kurt Angle in his debut match at the Royal Rumble in 2000, but Tazz simply couldn't maintain that momentum, as poor booking and injuries doomed him.
Upon joining the WWE, Tazz had a pretty sizable fanbase, so it should have been easier to push him up the card immediately. It seemed like there were big plans for him initially, but the beginning of the end may have happened just a few months into his tenure. The WWE allowed Tazz to face a departing Mike Awesome in a match for the ECW Heavyweight Championship, which Tazz won.
The Human Suplex Machine held the title for 10 days before dropping it to Tommy Dreamer, and he even had a match with then-WWE Champion Triple H while in possession of the title. Rather than giving Tazz a rub by having him win or at least fight Triple H to a no contest, though, Tazz lost the match, and it really seemed to devalue him in the eyes of the fans.
Within two years of his WWE debut, Tazz's body had begun to break down, and he transitioned to commentary. That was probably a big reason why he never accomplished more, but the WWE had seemed to lose interest in him by that point anyway. Had the company struck while the iron was hot in 2000, he could have been a great Intercontinental Champion at the very least.
I don't necessarily have an issue with comedic gimmicks, as I believe they definitely have a place in professional wrestling, but when a guy with the talent to get over as a legitimate wrestler is held back by one, it is certainly disconcerting to see.
That was the case with Nick Dinsmore, who played the character of Eugene in WWE. Dinsmore is a highly-skilled grappler with a good personality, but as Eugene, he played a character with special needs.
Besides the fact that the gimmick was probably offensive to some people, it really limited what Dinsmore could do. It did allow him to mingle with many of the WWE's top stars, and he even won the Tag Team Championships on one occasion with William Regal, but he was incapable of moving up. Simply put, nobody was going to buy a mentally-challenged character as world champion.
Using that gimmick to get Eugene over initially wasn't a bad idea since the crowd certainly reacted to him, but he should have transitioned into a more sustainable character. I would have had Eugene turn into a vicious heel at some point and admit that he was faking his disability all along. That would have gotten him nuclear heat and then he could have been himself.
I'm not sure if Dinsmore himself or the creative team came up with the Eugene gimmick, but somebody didn't know when it was time to cut bait. I can't say with confidence that Eugene would have been a main-event guy with a more conventional gimmick, but he would have been taken seriously and probably would have been a mid-card champion at the very least.
While Japanese and Mexican wrestling fans have long understood the greatness of Ultimo Dragon, he never really received the credit he deserved in the United States. Ultimo Dragon had a good three-year run in WCW, as he won the Cruiserweight and Television Championships on two occasions each, but his cup of coffee in the WWE wasn't quite as memorable.
Ultimo Dragon joined the WWE in 2003 after the WWE had bought out WCW. He debuted at around the same time as Rey Mysterio, and there were high hopes for the Japanese superstar. Ultimo Dragon is one of the most innovative superstars of the past 20 years and had countless incredible matches across the world, but the WWE seemed to be at a loss in terms of how to utilize him.
He had good matches with the likes of Mysterio, Eddie Guerrero and Tajiri, but Ultimo Dragon didn't leave much of a mark within the company. The WWE has always struggled to push masked wrestlers who can't cut a promo. Mysterio has been successful since he can find his way on the mic, but the WWE hasn't been able to replicate WCW's way of getting the most out of their luchadores.
Ultimo Dragon's WWE run can probably be summed up by the fact that he slipped and nearly fell on his way to the ring at WrestleMania XX. Things just never seemed to come together for Ultimo Dragon in the company, but he could have at least been a mid-card fixture if he was allowed to focus on having fantastic matches and nothing else.
Not only was Raven misused in WWE, but he never got as far as he should have in WCW either, so his career is certainly one that is littered with "what ifs." Raven was a massive star in ECW in the mid-1990s, as he won the company's top title on a couple of occasions and developed into one of the more intriguing and enigmatic characters ever. Raven was more than good enough on the mic and in the ring to excel in a major promotion, but it never happened.
Raven did enjoy a run with the United States Championship in WCW, but he was stuck in mid-card purgatory. Fans hoped that would change when WWE brought him back for another tenure in 2000. Raven was initially known as a manager named Johnny Polo in WWE, but he developed the Raven character soon after. Rather than cutting Raven lose on the mic and putting him in a meaningful feud, though, the WWE threw him in the hardcore division.
He was very adept at the hardcore style and held the Hardcore Championship on a record 27 occasions, but it was a gimmick title at best. Raven's character eventually degenerated to the point where he began wearing a skirt and destroyed the mop that Perry Saturn fell in love with. It was an embarrassing state of affairs when you consider what Raven could have been.
Raven could have easily had awesome main-event feuds with guys like "Stone Cold" Steve Austin, Mick Foley, Kane and so many others, but he was relegated to the lower mid-card for the majority of his WWE run. I have no doubt that Raven could have been a world champion if built correctly, but the WWE obviously had no interest in making that happen.
While Hollywood Hulk Hogan, Kevin Nash, Scott Hall and Sting were probably the biggest stars in WCW during the company's time in front of WWE in the ratings battle, Diamond Dallas Page was extremely over with the fans as well. The nWo normally came out on top, but DDP was one of the group's main rivals, and he had a great deal of success. With that in mind, DDP should have been a huge star in WWE.
DDP was one of WWE's first big signings after buying out WCW, and he made an immediate impact, as he began feuding with The Undertaker. The idea of a feud with Taker was great, but it was executed quite terribly. Rather than just letting DDP be the guy who everyone loved in WCW, he developed a stalker gimmick, as he became obsessed with The Undertaker's wife, Sara.
The two of them feuded for a few months, but it lost steam quickly and didn't give DDP the rub that many had hoped for. DDP later transitioned to a motivational speaker gimmick that he pulled off quite well, but it wasn't a main-event-level character. DDP did become a one-time Tag Team Champion and European Champion, but that was a major disappointment when you consider what he did in WCW.
Page was a three-time WCW World Heavyweight Champion and could have easily won that belt in WWE, but it never came to fruition. The WWE has long had an issue with allowing guys from other promotions to keep the gimmick that always worked for them. That was the case with DDP, and it ultimately cost him.
Harley Race is considered by many wrestling historians to be among the greatest performers ever, but for anyone who is only familiar with his WWE work, that probably seems blasphemous. Race was a stalwart for roughly 20 years in both the AWA and NWA prior to his WWE debut in 1986, but he could never replicate the success he had during the earlier part of his career.
Race was an eight-time NWA World Heavyweight Champion, so signing him was viewed as a major coup for the WWE. Hulk Hogan was very much in his heyday during that time, and Race should have been the perfect heel to feud with him. Not only was Race a big, menacing guy with Bobby "The Brain" Heenan as his manager, but he had enough credibility that he could have believably beaten the Hulkster.
Rather than just letting him be the legitimate tough guy that he was, though, Race was dubbed "King" Harley Race, as he won the second King of the Ring tournament. Race would go on to feud with Hogan for a while, but he wasn't made to look like Hogan's equal. Instead, he was just a goofy guy in a crown and cape who couldn't overcome Hulkamania.
An injury in 1988 abruptly ended Race's run in the WWE, as his attempted comebacks fell flat, so that had something to do with his failure to establish himself as a main-eventer as well. The real blame falls on the WWE, however, because it could have easily billed Race vs. Hogan as a battle between the NWA's best and the WWE's best, but the obsession with ignoring rival companies backfired.
Goldberg was the hottest thing going in WCW from 1997 through 1998, as he had an unprecedented undefeated streak of 173-0. As soon as that streak was ended by Kevin Nash, however, he lost much of his mystique. The WCW made a major mistake, and it was part of the reason why WWE was able to surpass it. The WWE benefited from that blunder, but it failed to take it into account when it signed Goldberg in 2003.
Everyone wanted to see the dominant Goldberg who burst onto the scene in WCW, and it looked like the WWE was going to go that route initially. Goldberg was unblemished heading into the Elimination Chamber match for the World Heavyweight Championship at SummerSlam, and all signs pointed to him becoming the new titleholder. Goldberg dominated the match and eliminated several superstars, but lost to Triple H when The Game used a sledgehammer.
Goldberg would then win the title at Unforgiven, but his momentum was already halted. Kevin Nash used a taser to beat Goldberg in WCW and Triple H used a sledgehammer in WWE, but it still made Goldberg look weak to some degree. Goldberg would drop the title back to Triple H at Armageddon, and that essentially spelled the end for him in WWE.
Goldberg had his final WWE match against Brock Lesnar at WrestleMania XX, but it is regarded as one of the most disappointing matches in the company's history, as the fans knew that both men would be leaving and couldn't get into the bout. The WWE had a chance to right WCW's wrongs with Goldberg, but it opted to put Triple H over him instead.
In 1989, the WWE signed one of the most successful and popular wrestlers in the history of the business in the form of Dusty Rhodes. Dusty was a three-time NWA World Heavyweight Champion and, along with Ric Flair, was the driving force for the WWE's biggest competition. Rather than embracing Rhodes' fantastic pedigree, however, the WWE proceeded to embarrass him.
Rhodes was given a common man gimmick and dubbed The American Dream, which wasn't bad in and of itself, but he had to don ring gear that was covered in yellow polka dots. Rhodes did the best he could with that character, as he poured his heart and soul into it, and it wasn't fitting for a guy who many considered to be the best performer in wrestling at that time.
Rhodes did feud with some high-profile opponents such as Randy "Macho King" Savage and "Million Dollar Man" Ted DiBiase, but they were gimmicky from the start. Rhodes teamed with his valet Sapphire against Savage and Sensational Queen Sherri, while he and his son Dustin took on DiBiase and Virgil. Rhodes was never given a chance to do his own thing.
Since Hulk Hogan was still a top draw at that point and Ultimate Warrior was on the ascent, I don't necessarily fault the WWE for not giving him a run with the top title, but he could have at least been in mix for the Intercontinental Championship. Rhodes was a main-event draw, but he was made into a joke who was relegated to mid-card status.
The WWE has swung and missed on a lot of top-tier talent over the years, but I have no doubt that Vader was the company's biggest missed opportunity. Vader is and was universally beloved by wrestling fans despite his heel status because he had incredible athleticism for a man who weighed in excess of 400 lbs. He was a main-event star in both WCW and Japan, and there was no reason to think that would change in WWE.
Vader made his WWE debut in 1996 to much fanfare at the Royal Rumble. He was eliminated from the match, but he destroyed everyone in the ring afterwards, which set the tone for what his character was supposed to be. Vader would carry on in this manner by beating down superstars and officials such as president Gorilla Monsoon, and he seemed poised for big things.
Vader entered into a feud with WWE Champion Shawn Michaels and posed the stiffest test of The Heartbreak Kid's title run. There have long been rumors that Vader was supposed to beat Michaels for the title at SummerSlam, but HBK may have used his considerable backstage stroke to convince Vince McMahon otherwise.
Sycho Sid won the title from Michaels at Survivor Series instead, and a huge opportunity was lost. Vader would become a mid-carder not long after, and he never figured into the main-event scene again. I didn't necessarily have a problem with Sid, but Vader was much more established as an excellent worker and a monster heel, so he should have been the choice.
I'm one of the biggest Michaels fans there is, but even I can't defend him if he had anything to do with Vader's push being ended prematurely. Vader had it all and was the perfect guy to transition the title to The Undertaker at WrestleMania; however, the WWE blew it in a big way.
Follow @MikeChiari on Twitter and listen to him on Ring Rust Radio.