50 Things Every Sports Fan Should Know How to Do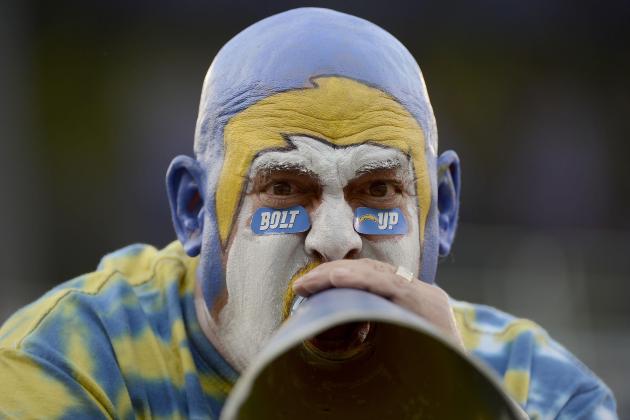 Donald Miralle/Getty Images

Being a sports fan requires more than just face paint and foam fingers.
Proper attire and classy heckling are only starts to becoming a true fan. We're ready to present you with 50 things that every sports fan should know how to do. From throwing a spiral to perfectly timing that photo bomb, we've got you covered.
Ignite that grill and let's get started.
Begin Slideshow

»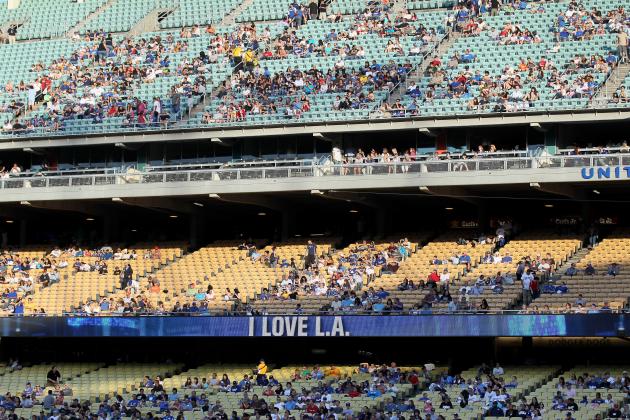 Stephen Dunn/Getty Images

Nobody likes a fan who comes late, especially to the rich seats.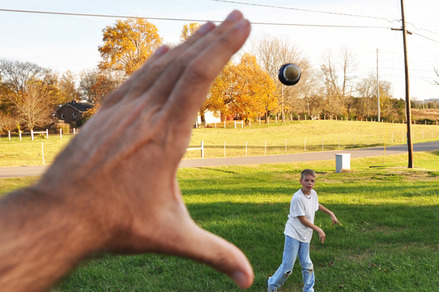 Image via rickhawkins.typepad.com
If you lack the ability to throw a spiral yourself, you can never critique a quarterback on any level. Start practicing.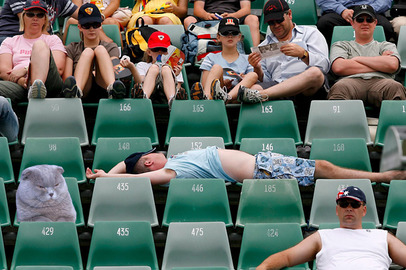 Image via obnug.com
Home offers a bed, warmth and the absence of fans tossing objects at you. Just saying.
Sheer focus can only lead to pure greatness. Every sports fan must embrace his moment on camera...and wholly conquer it.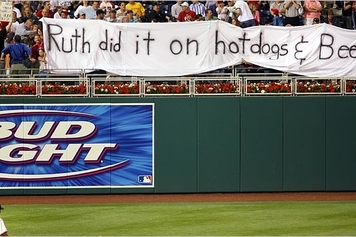 Image via dailybabenews.com
As the steroid era reached its peak, fans felt obligated to teach others about the old-school greatness that once dominated. Beers and hot dogs: the original keys to success.
Nobody wants to see happy couples exchanging saliva. This guy quickly becomes a legend.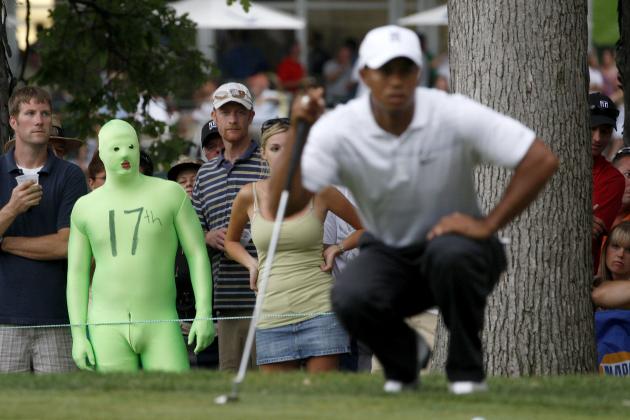 Gregory Shamus/Getty Images

Successful photography is only achieved through provocative creativity.
Green suits are a good start, obtuse background smiles a solid finish.
Unless you're a sexy reporter with no shame, a sports fan must be ready for an autograph at all times. Pulling down your pants is the last resort.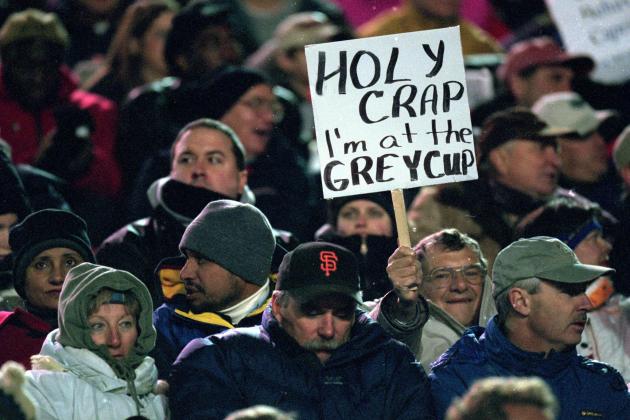 Craig Klem/Getty Images

Forget dogs eating homework. You were too sweaty and heartbroken from emotionally covering Jerry Rice during Super Bowl XXIII to have time to do anything.
Image via lightstalkers.org
It may be a reckless tradition, but storming the field or court is a moment permanently cemented in the hearts of those lucky enough to be in attendance. When that legendary upset comes, you'll know it's time.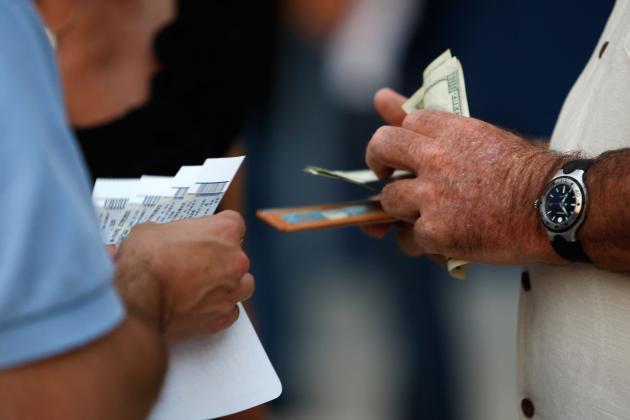 Jamie Squire/Getty Images

Just don't get sloppy (see Mike Damone in Fast Times at Ridgemont High).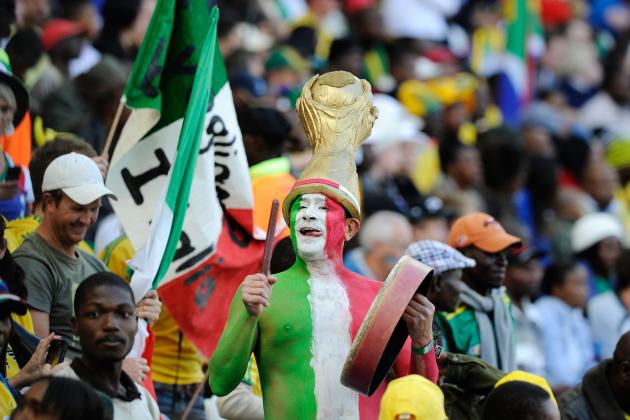 Claudio Villa/ Grazia Neri/Getty Images

Tim "Barrel Man" McKernan became a legend in Denver and will always be remembered for his fearless wardrobe.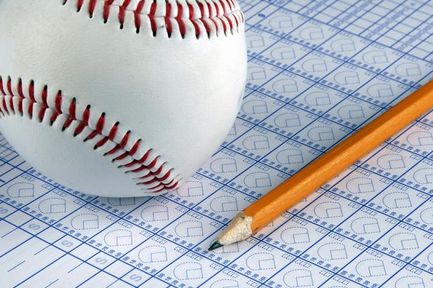 freeenterprise.com
Most may not have the stomach for it, but baseball enthusiasts who decide to keep an updated scorebook will not be sorry. Especially when it's from Johan Santana's first Met no-hitter. Welcome to Pawn Stars.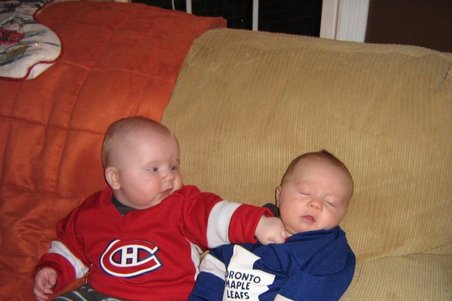 Image via randomfunnypicture.com
Makes for a thrilling family album.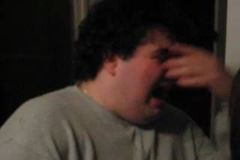 Image via deadspin.com
At the very least, it could make for riveting television (see Daniel Tosh).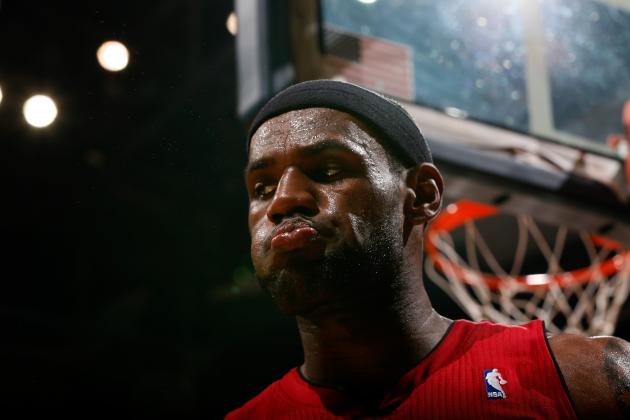 Kevin C. Cox/Getty Images

Even those with horrific arguments for why their athlete is the next Jordan or Gretzky talk smack on a daily basis. It's an ugly business, learn to master it.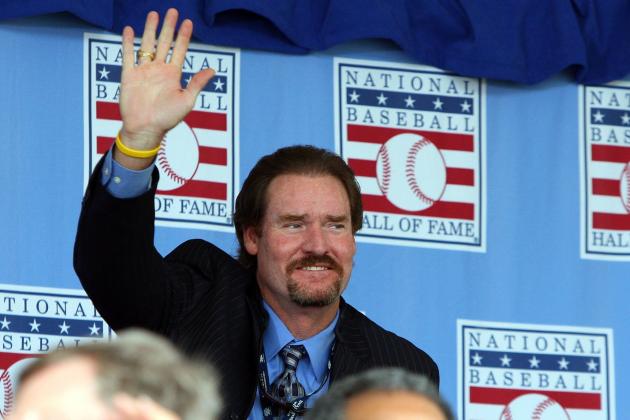 Jim McIsaac/Getty Images

It's never weird because it always works. Once you find that lucky jersey or jockstrap, stick with it all season. If you're like Wade Boggs, maybe you'll eat some pregame chicken too.
Remember that guy who left the license plate on his getaway car uncovered? Yeah, don't be that guy.
Image via foolishfans.com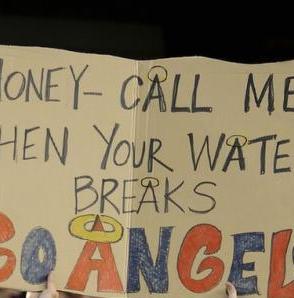 Image via funny-sign-s.blogspot.com
1. Sports
2. Sports
3. Everything else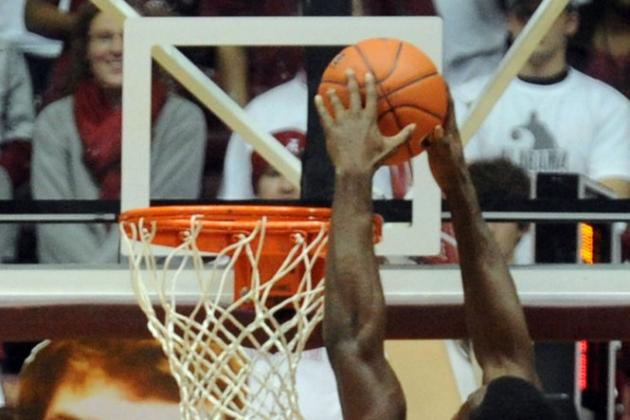 Image via deadspin.com
Want to feel like that guy? Make the move at about three minutes into the third quarter.
Scoops Callahan continues to infuse sports reporting with an old-school flavor. It's basically perfect.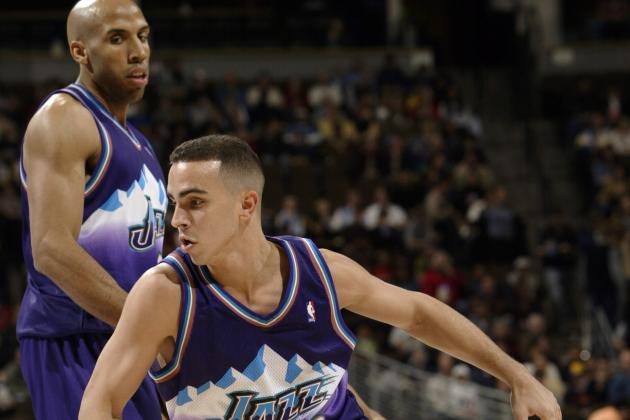 Brian Bahr/Getty Images

Setting the "pick" before the "roll" is essential to hardwood success. Two feet firmly planted, arms crossed and a tight posture is all it takes. Get it right if you want to improve your street cred.
If there's anything we've learned from 10-time Olympic medalist Carl Lewis, it's that the national anthem is no easy task. His fail was an iconic display of pride.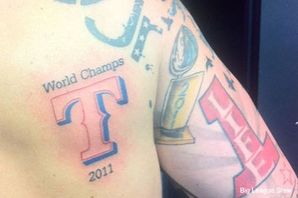 Image via sportsgrid.com
Note: The Texas Rangers did not win the 2011 World Series.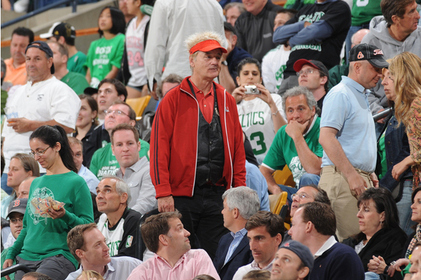 Image via hipsterrunoff.tumblr.com
Like fire-breathing squirrels, a Bill Murray sighting doesn't come around often—but when it does, it's always memorable.
They may look frustrated, but in the end, reporters embrace their moment.
Here's a prime example of teamwork at its finest.
Alan Crowhurst/Getty Images

Pick with a level head and not through loyalty. Good luck.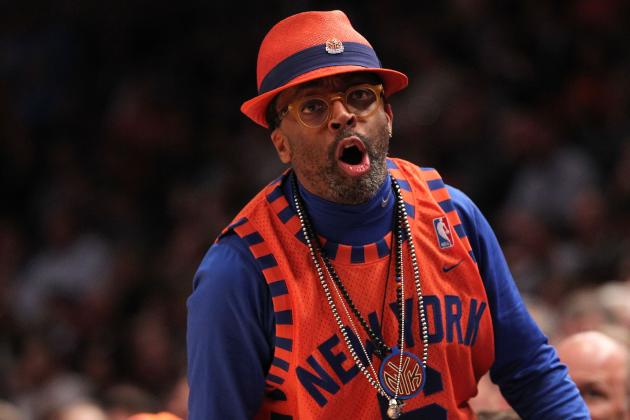 Nick Laham/Getty Images

Spike Lee knows what it takes to be a true sports fan. Suffering.
Image via racerxonline.com
Don't take life too seriously or you'll never make it out alive.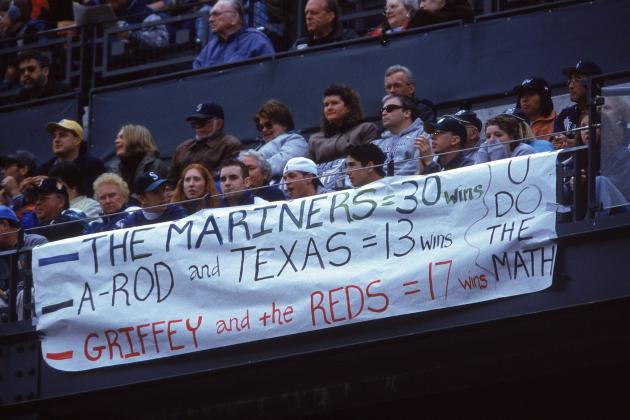 Otto Greule Jr/Getty Images

Don't let the moment slip.
This particular failure was bound to become a journalistic masterpiece.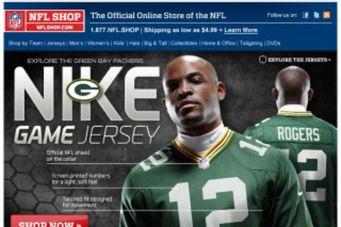 Image via totalpackers.com
Especially when you work in the sports merchandise business.
Give that man a contract indeed. No foul balls left behind.
Chris McGrath/Getty Images

Men were born to change channels, that's a natural fact. But during a flurry of games, a top-notch performance is needed.
Just don't drown.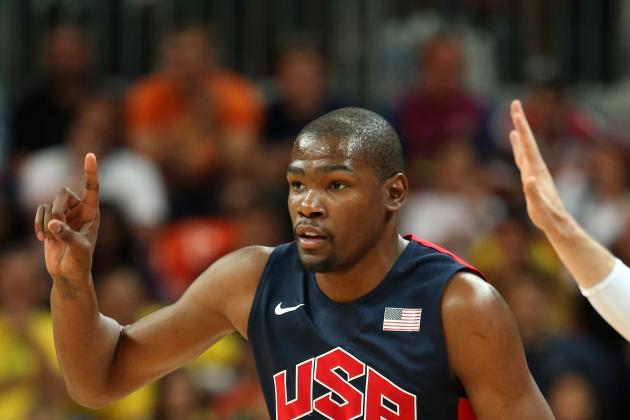 Christian Petersen/Getty Images

Simply put: Don't hate the player, hate the game. Mocking Floyd Mayweather Jr.'s arrogance and Alex Rodriguez's uselessness is one thing, but respect the humble great ones.
Whether you prefer dripping sweet sausages or fresh lobster rolls, tailgating is the ultimate experience for fans who enjoy eating, drinking and tossing miniature beanbags at pieces of wood with holes in them.
Reaching the stadium four hours prior to game time is recommended.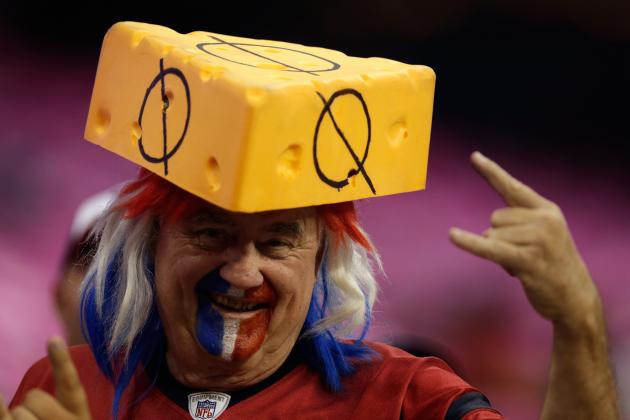 Scott Halleran/Getty Images

The one bandwagon worth jumping on.
Looks like Wizards point guard John Wall didn't have time to warm his arm. For everyone who doesn't play professional basketball in D.C., this should be routine.
Even the Kardashians could handle it.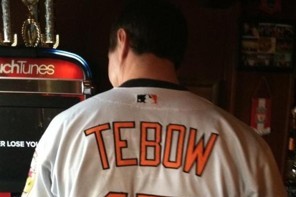 Image via washingtonpost.com
Yes, this is a Tim Tebow Orioles jersey. And no, this isn't what we're referring to.
To get back on track, a sports fan must never wear the jersey of a team not playing in a game he attends. For example, no Kevin Love jerseys at a Lakers-Heat game.
Waffle tossing was a clutch addition. This fearless tandem is making memories one penalty at a time.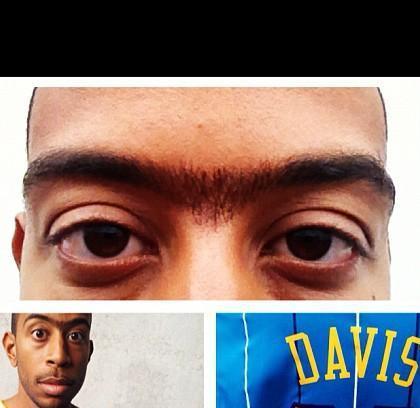 Image via twitter.com/Ludacris
A ludicrous presentation from Ludacris. Replacement referees would be a close second choice.
As blood trickles from the nose of an exhausted Alex Smith, one curious fan lingers in the background. He goes unnoticed for two legendary minutes.
The essence of mankind. Human fuel.
The best sports movie of all time. Unless you want to count Caddyshack.
Aldon Smith makes the classy exit following a sack on A.J. Feeley. His performance serves as a lesson in life.
Bachelor No. 1 is a nimble ballerina with the ability to dominate an entire arena.
Sold.
For more rules on how to ruthlessly love sports, follow me on twitter. Follow @z_pumerantz