Chelsea: 6 Reasons They Will Sit Atop the Premier League Come December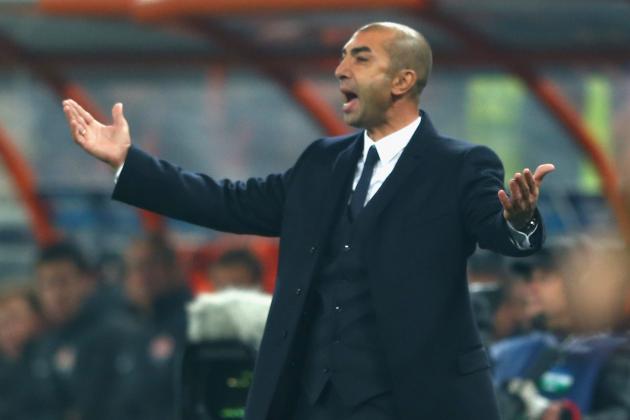 Michael Steele/Getty Images

Chelsea have been at the top of the table since virtually the beginning of the season and could stay there until December.
The London club will certainly face their share of challenges, but with a strong squad, a decent schedule and some pretty fantastic individual talent, they could very well be on top when December begins.
Chelsea currently have a one-point lead in the Premier league and every chance of retaining the top spot. Minus the loss to Manchester United, the club's form has been good through their first nine games and have the capabilities of continuing that form.
Here are six reasons Chelsea will sit atop the Premier League come December.
Begin Slideshow

»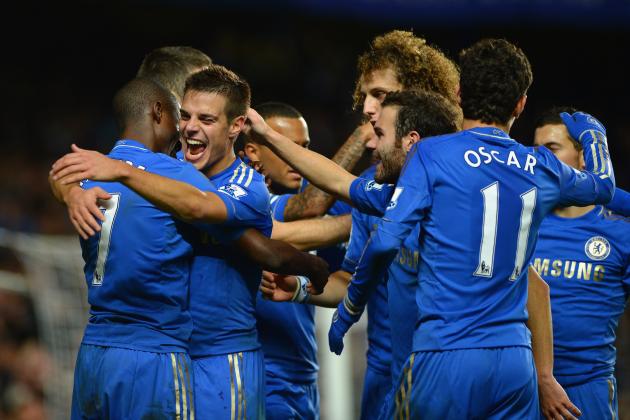 Shaun Botterill/Getty Images

When you are backed by someone like Roman Abramovich, you are bound to have a strong squad.
The London club have one of the strongest sides in the Premier League, and that comes in extremely handy when the match schedule gets really thick.
When you can bring on Ramires, Oscar and Eden Hazard for a Capital One Cup match to help turn the tide, you know you have serious talent.
While the club's defense may not be their strength this time around, despite the amount of experience and quality they hold, they are currently tied for the second-best goals-against average in the league.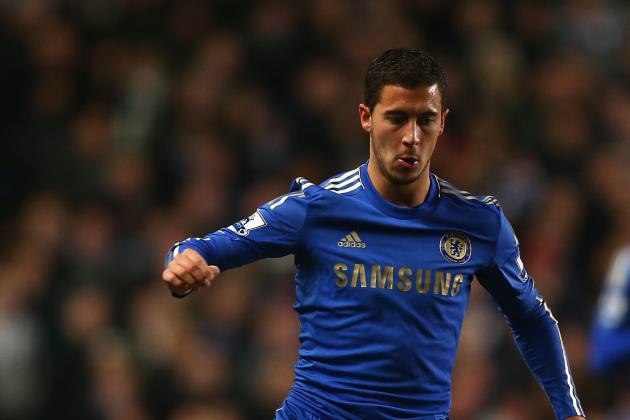 Clive Rose/Getty Images

Of the new attacking additions the squad have made, only Eden Hazard and Oscar have been able to make much of an impact so far.
Victor Moses has spent most of his time coming off the bench and Marko Marin is just returning from injury. Those players, alongside Juan Mata, Fernando Torres and Daniel Sturridge, make for quite the array of attacking talent.
It has paid dividends so far with only Manchester United scoring more goals in the league. This side has failed to score only once so far this season and has scored two or more goals in 11 of its 15 games.
That kind of attacking skill can carry a club far.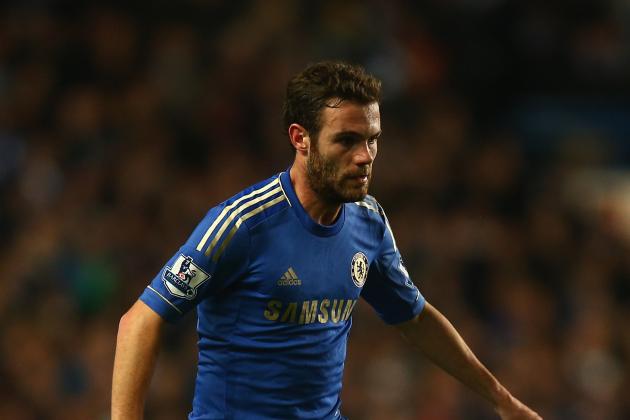 Clive Rose/Getty Images

Juan Mata has really stood apart as the attacking light for the side, especially in recent games against Arsenal, Tottenham and Manchester United.
If he continues the sort of form that sees him as the current club leader in both goals scored and assists, the sky is the limit.
Mata has been at the centre of everything good for Chelsea's attack this season, and while both new boys Eden Hazard and Oscar deserve praise, it is the Spaniard that spearheads the team's offensive momentum when necessary.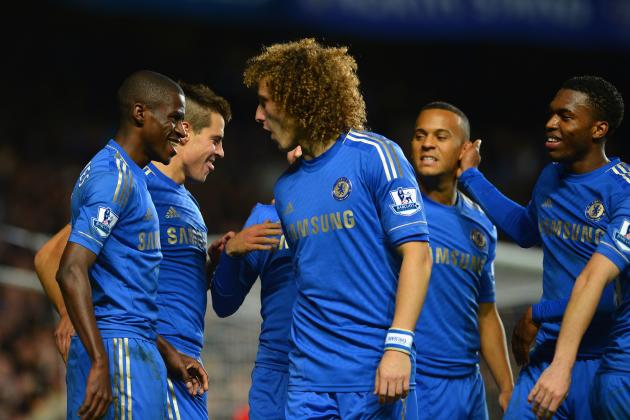 Shaun Botterill/Getty Images

The scary thing about all this attacking power is that the group is still not playing at its full potential. Juan Mata, Eden Hazard and Oscar are all learning each others' movements and preferences, as well as that of Fernando Torres.
The three other players expected to make a difference—Victor Moses, Marko Marin and Daniel Sturridge—may take a little longer to gel considering they're more likely to start on the bench, but their qualities will only enhance the situation.
It may not take much more time for Chelsea's attacking quartet to reach full flow, and when that does happen, it will be extremely devastating for their opponents.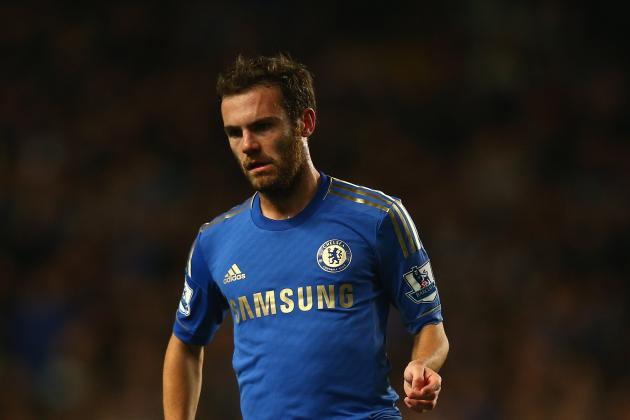 Clive Rose/Getty Images

Chelsea's toughest tests in the league during November come with games against Liverpool and Manchester City. Both those games are at home, though, and that definitely gives the London side an advantage.
The only issue with either game is that the Blues will have to navigate extremely tough, and certainly important, Champions League ties against Shaktar Donetsk and Juventus.
Chelsea's remaining opponents for the month of November include Swansea City, West Bromwich Albion and Fulham. Nothing is certain in the Premier League, but they should win all of these games.
Assuming they perform as expected, Chelsea would leave the month of November with 13 points out of 15—a draw against Manchester City accounting for the dropped points.
That sort of form should ensure a continued berth at the top of the table.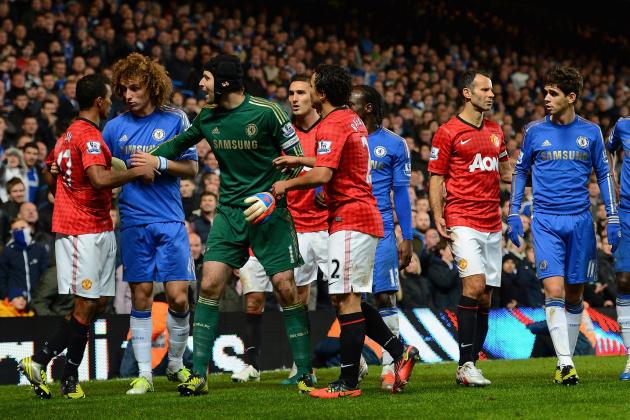 Shaun Botterill/Getty Images

Manchester United and Manchester City are Chelsea's closest competitors right now, and things are likely to remain that way for the remainder of the season.
Neither of these clubs have a particularly demanding November schedule, but troubles in other competitions and a seeming vulnerability this season means they may yet fall behind.
United's only major tough test is a visit from Arsenal, and if the Gunners come to play, they could expose what has been a substandard United defense thus far.
Other games games against Aston Villa, Norwich City, Queens Park Rangers and West Ham are expected wins, but United could slip up on domestic duty.
City's toughest games include a home game against Tottenham and, of course, the visit to Chelsea. Despite being unbeaten, the Citizens do not seem like the dominant team of last season and they will not have the upper hand in either of those games.
Manchester City's troubles in the Champions League could affect them on the domestic stage.
No result is certain with any of these teams, but Chelsea look the best bet to have some positive results and come through December on top.