5 Possible Scenarios for Brad Maddox's Future in WWE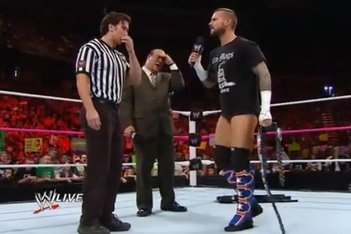 cagesideseats.com
In less than three months on the main roster, Brad Maddox has already made an impact.
As a referee.
After a low blow and a fast count, Maddox cost Ryback his first opportunity to become the WWE Champion. This is the same Brad Maddox who cost CM Punk a match a number of weeks ago on Raw. In that match, Punk's leg was clearly on the rope, but Maddox counted to three and awarded the loss to Punk.
Now the question remains: Where does WWE go next with Brad Maddox? Will he continue to be involved with CM Punk? Will he be able to keep his job?
Let's take a look at a number of possible scenarios for Brad Maddox's future in WWE.
Begin Slideshow

»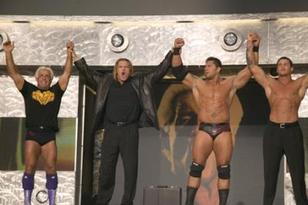 ringthedamnbell.wordpress.com
Between 2003 and 2005, WWE had a stable called Evolution, consisting of Ric Flair, Triple H, Batista and Randy Orton.
The idea of the stable was you had a former top star (Flair), current top star (Triple H) and future top stars (Batista and Orton).
The current involvement of Brad Maddox could be just the start of a modern day Evolution stable. We have the current star, CM Punk, leading the group just like Triple H did. Could Brad Maddox be a future top star? Maddox had been wrestling in FCW (now NXT), where he won the tag team titles and the FCW 15 Championship.
If WWE chose Brad Maddox for these situations, they may see a lot of potential in him as a future superstar.
Now all they need is Ric Flair and another future star. Flair could make his return to restart Evolution. Then again, Punk now has Paul Heyman.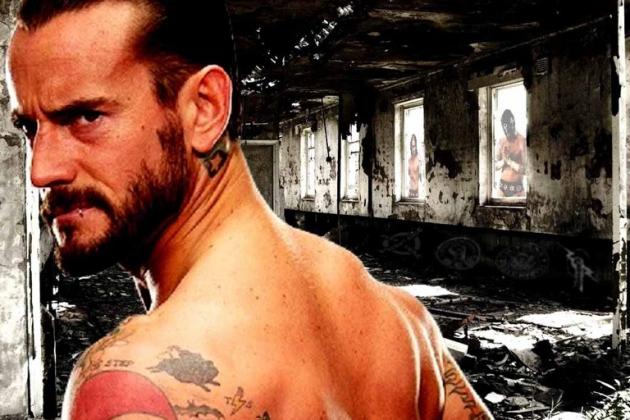 www.top2best.com
When you are WWE Champion, you are under a lot of pressure to deliver the best matches night in and night out. At times, we have seen CM Punk choose not to wrestle.
As we have seen in the past, top WWE superstars have let lesser-known and lesser-accomplished superstars take their places.
Brad Maddox could be that lesser-accomplished superstar that Punk and Heyman use to take the champion's place in matches. When Punk is placed in matches against Sheamus, Ryback or any other top faces, he could put his scapegoat, Brad Maddox, in his place.
The only issue with this right now is that Vickie Guerrero is in charge of Raw. As a heel, Guerrero is not likely to put Punk in those situations. When a face comes in as the new authority figure on Raw, look for this situation to possibly take place.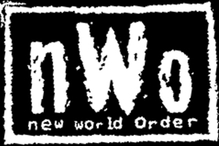 smacktalks.org
Back in the late 1990s, when the NWO was ruling WCW, they used a handpicked referee for all of their matches. Nick Patrick would allow NWO members to cheat, as he showed bias towards the NWO.
Although we don't have a current formation of NWO in WWE these days, many people were hoping to see CM Punk form a similar stable. CM Punk would need to recruit more than just himself and Paul Heyman in order for this to truly work.
If Paul Heyman got his wish, he would be the authority figure on Raw, and the chances of an NWO-style group would be more realistic. Until then, at least they have their biased referee in Brad Maddox.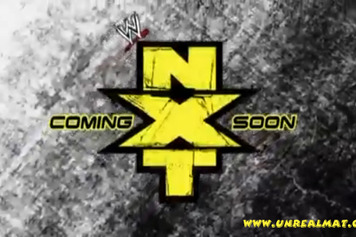 eduardo-extremewrestlingnews.blogspot.com
Although we already have had one NXT Invasion back in 2010 with the Nexus, NXT has drastically changed since then. Most people who want to watch NXT are able to do so through Hulu. After NXT season five, the longest season ever, FCW and NXT merged.
This merge turned out to benefit everyone involved, including Brad Maddox. Maddox was the final FCW 15 and tag team champion before the merge. After the merge, Maddox was promoted to the main roster, but as a referee.
There has been a great deal of talk of promoting Seth Rollins, Kassius Ohno, Richie Steamboat and others to the main roster. With that said, Brad Maddox could be the piece that is necessary for the start of the next NXT invasion.
With the lack of top star power in WWE, pushing the best of NXT would do wonders for WWE. Don't forget how successful NXT season one members have been. Wade Barrett, Ryback, Heath Slater, Justin Gabriel and David Otunga have all been at least somewhat successful. Gabriel, Slater and Otunga have not been as successful as Ryback or Barrett, but they have held gold.
Either way, with Brad Maddox's increasing participation in high level storylines, we may finally see the much anticipated reformation of the Nexus.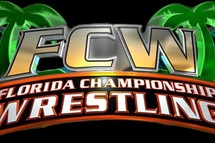 wrestlingupdateonline.com
Brad Maddox is hoping this last possible scenario does not happen.
If WWE writers or Vince McMahon decide that they do not have anything for Brad Maddox to do, he could be sent back to FCW/NXT. There have been reports of the plan to include Brad Maddox in the finish of the Ryback-CM Punk match as a last-minute decision. This means that they probably do not have any idea where they want to go with this angle.
This could be very bad news for Brad Maddox.
How could he continue to be a referee after multiple controversial endings to matches?
Brad Maddox may have to end his refereeing career, but he will hopefully restart his wrestling career.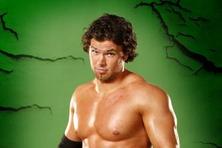 photo from fcwwrestling.info
So what is the best case scenario for Brad Maddox?
Well, that would be the NXT invasion, of course. Wade Barrett is clearly on his way to be a top star in WWE after the Nexus invasion. Although Maddox may or may not be the leader in an NXT invasion, he could certainly get it started.
What is the worst case scenario for Brad Maddox?
Well, that would have the be getting fired. That shouldn't be expected, but getting sent back to developmental would not be ideal either. WWE ruined his opportunity to continue as a referee, so it seems as though his options are limited.
What do you think is the best case scenario for Brad Maddox? What are some other possible scenarios for his future in WWE? Leave your comments and suggestions in the comments below.
Seth Guttenplan is a teacher by day, writer by night. In addition to being a Bleacher Report writer, Seth is the Monday Night Raw reviewer for CamelClutchBlog.com and a host for ProWrestlingPowerhouse.com Radio. To read more from Seth, follow him on Twitter (@sethgutt) and visit http://guttwrenchpowerblog.com