Javier Hernandez: 5 Reasons Manchester United Must Keep Him This January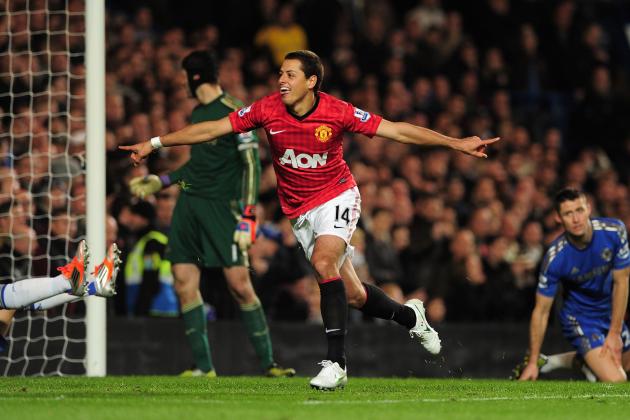 Shaun Botterill/Getty Images

Manchester United's Javier Hernandez's now infamous weekend winner at Stamford Bridge may have been scored from an offside position, but that minor detail shouldn't take away from what was undoubtedly an inspired cameo.
For the second straight game, the Mexican livewire struck in the 75th minute to clinch a crucial 3-2 victory for his side. His influence on the Red Devils' already eventful season is growing by the game.
But swelling rumours of a January transfer abroad have somewhat overshadowed Hernandez's heroics, with Atletico Madrid reportedly lining him up to replace their talismanic hitman, Radamel Falcao (via The Guardian).
Here are five reasons why selling the Little Pea would be a terrible move on Sir Alex Ferguson's part.
Begin Slideshow

»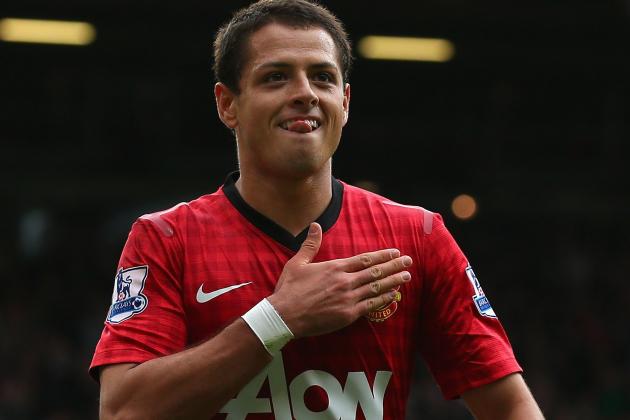 Alex Livesey/Getty Images

"He's such a great professional, he's first in, last out the training ground every day."
That praise for Hernandez came directly from the mouth of Sir Alex Ferguson.
The honest, hard-working professional is a dying breed in football, which in itself makes Javier Hernandez a very rare and valuable commodity to Manchester United.
Even if he was getting little playing time on the pitch, he would never be the type of player to hand in a transfer request or demand a move.
Hernandez puts club before self; his motivation isn't to be the team's top scorer, but to play an important role in the team's success.
After scoring against Chelsea on Sunday, the Mexican striker revealed his team-first attitude (via Manchester Evening News): "It doesn't matter who scores the goals. It has been a good week for me. But the most important thing for me is to have the minutes on the pitch and help the team."
Surely the worth of a player like this is far above rubies?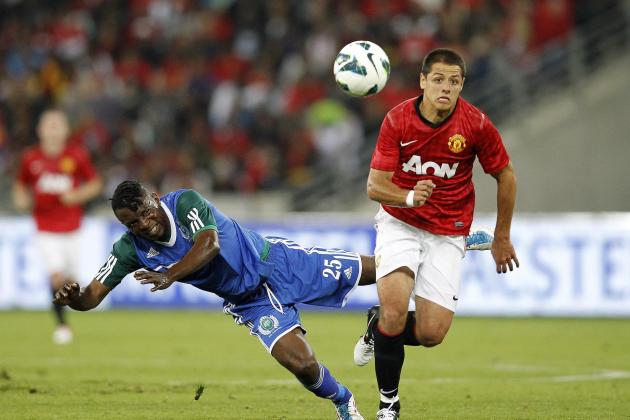 Gallo Images/Getty Images

Perhaps the area of Javier Hernandez's game that has improved the most since last season is his doggedness.
He has fought and scrapped for every 50/50, leaped majestically in the air against far bulkier opposition whilst also displaying a comfortable balance in situations that would have seen him shoved off the ball like a rag doll in previous campaigns.
Credit must go to the Old Trafford training staff, of course. One remembers how Antonio Valencia transformed from a wiry winger into the next Expendable over the course of his first calendar year at Carrington.
Hernandez's improved physical strength can only do him the power of good on the pitch, as one of the more prevalent weaknesses in his game has always been his first touch under pressure in attacking situations.
But this new side of his game only speaks to his demeanor off the pitch. He is a quietly determined lad unafraid to mix it with Britain's biggest and best.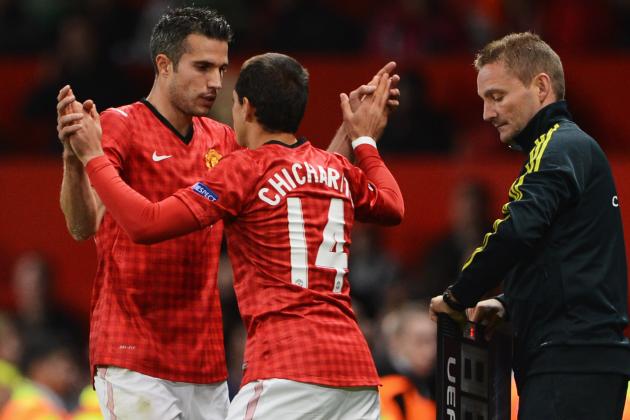 Michael Regan/Getty Images

The term super-sub is thrown around a little too often in football, but in Javier Hernandez's case, the tag is fully justified.
In his time at United, he has already scored eight goals as a substitute whilst making a significant contribution to the cause in many other cameo appearances.
He has been compared with legendary Red Devil Ole Gunnar Solskjaer in this respect, who famously once scored four in a game coming off the bench.
Whilst I'm sure Hernandez would rather start every game, to be a reliable impact player is by no means a shoddy alternative.
But if he can keep proving himself when called upon by Sir Alex, then opportunities in the starting XI are sure to follow.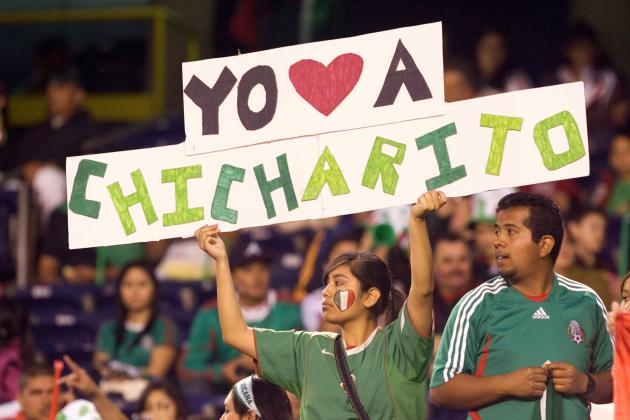 Kent Horner/Getty Images

It pains me to use this topic as justification for Manchester United keeping a player on their books, and in truth, Javier Hernandez is far too talented for it to be a predominant point, but his worldwide popularity is still worth noting.
The Mexican striker is one of, if not the most well-known and beloved footballer currently active in his home nation, having risen to prominence in the buildup and during the 2010 FIFA World Cup.
It may seem cynical to mention, but the huge shirt sales and increased global brand awareness that Hernandez brings to United is easily worth the £7 million the club payed for his services in 2010 alone.
Sir Alex and David Gill didn't show any sympathy toward South Korean superstar Park Ji-Sung in the summer, moving him on to QPR and more than likely losing a small slice of their Asian revenue.
But in Hernandez's case, the price tabloids are touting is a possible transfer to Atletico Madrid at only £12 million, and besides, a player of his ability and work ethic is worth far more than a cut-price move just to give Danny Welbeck more playing time (via Daily Mail).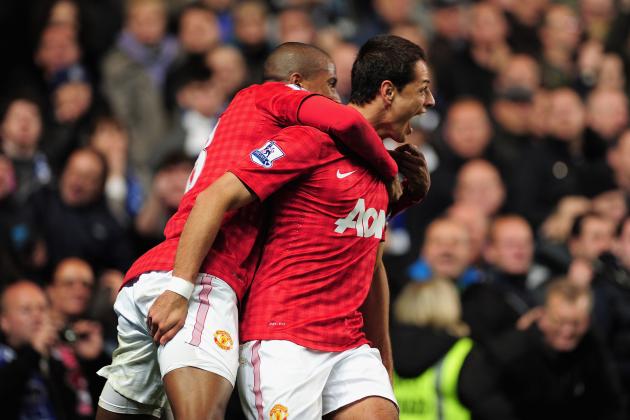 Shaun Botterill/Getty Images

Javier Hernandez's penchant for late goals has already been documented in this article, but just his ability to come up clutch in late-game situations is remarkable.
Despite many of his strikes being what we in the footballing world would consider "poacher's goals," he is able to put himself in the best possible position to convert these chances, an attribute that not many in the game possess.
This season, he has already scored two vital goals in the final 20 minutes of games, whilst in the past two campaigns, he scored a remarkable 16 times with at least 70 minutes already on the clock.
But it's not just his finishing in late-game situations; it's his clinical finishing in front of goal on the big occasion. Who could ever forget his net-bulger after only 36 seconds against Chelsea in 2011?
He is far more of a natural finisher than Danny Welbeck, who seems to have the edge over the Mexican in the United pecking order purely for the fact that he is a homegrown player.
That's not to say that I believe it should be Welbeck's name on the chopping block, only what's so bad about having an abundance of riches in attack?
Hernandez is one crown jewel Sir Alex would be crazy to sell to the highest bidder.
What do you make of the swelling Javier Hernandez transfer rumours? Would there be any situation where his sale would make sense?
Follow @MaxTowle