Radamel Falcao: Reasons for and Against Chelsea Trying to Sign Him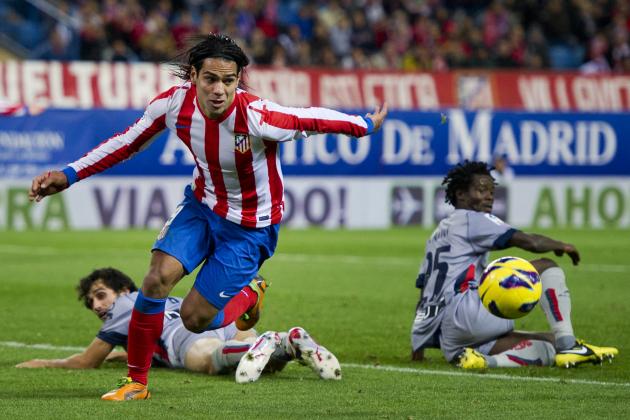 Jasper Juinen/Getty Images

I know, I know.
Another day, another Radamel Falcao to Chelsea story.

Despite the abundance of stuff out there, let's try to weigh all the pros and cons in a realistic manner of the Colombian striker and Atlético Madrid star possibly coming to west London in the future.

And with 13 goals and his team fighting with Barcelona for the top spot in La Liga in Spain, this 26-year-old may just be the most sought after player in the world right now.

Here are the positives and negatives in my opinion to the potential move from Chelsea's perspective.
Begin Slideshow

»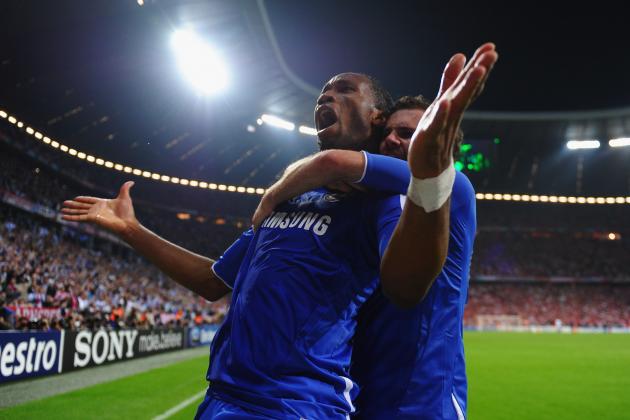 Laurence Griffiths/Getty Images

With Didier Drogba now gone and Fernando Torres still not playing like the guy Chelsea envisioned when it paid £50 million for him in January of 2011, the club could really use a player up top in its 4-2-3-1 formation to strike some fear into the heart of opponents and put some pressure on their defenses.

Besides needing someone dependable for the quality football played in the English Premier League, the UEFA Champions League and all the other tournaments the Blues participate in, the team also really needs a clutch player who can come through with the big goal when necessary.

This is a big void to fill as finding a guy like Drogba—who scored the clutch goal right before halftime against Tottenham that changed the momentum in the FA Cup semifinal, and who also came through with maybe the goal of the millennium for Chelsea with his header against Bayern Munich in the Champions League final in May—is not an easy thing.

By signing Falcao, the Blues would have a player to fill that void, and he certainly has that panache for the dramatic and important goal, as he showed with this game-winning free kick score in the 90-minute mark against Real Sociedad two weeks ago.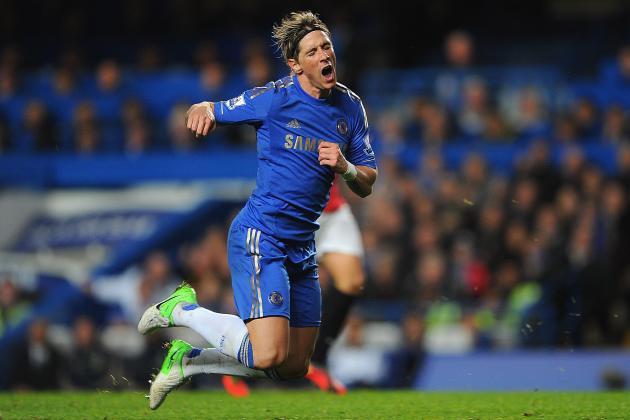 Michael Regan/Getty Images

When watching Chelsea matches, it often seems it only has one striker on the entire club.

Much was made in the offseason about Torres being the main man on offense and having him get a vote of confidence from management, but for him to have started every single game to date is simply not a wise thing and possibly a recipe for disaster.

Sooner or later, El Niño will wear out, and should he somehow get injured, boy would the Blues' proverbial goose be cooked.

Toss on the amount of pressure being put on the Spaniard both physically and mentally, and it's obvious Chelsea owner Roman Abramovich would be wise to trade some of his Russian oil money for a striker of Falcao's ilk to team up with Torres on the roster.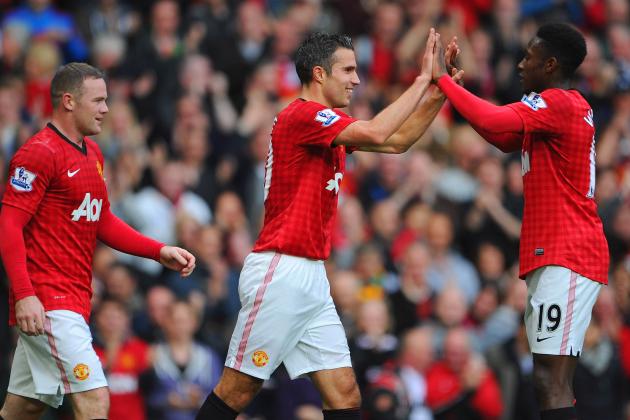 Michael Regan/Getty Images

Although Juan Mata and Eden Hazard seem like they could be dependable scorers, their natural talents paint them more as playmakers.

Torres is known as a scorer but has been somewhat lackluster since coming over from Liverpool last year, while his current backup, Daniel Sturridge, has seen little playing time and has had to deal with a nagging injury and now rumors he may be sold this winter.

When one looks at the Blues' big competition in the top flight of English football, Chelsea fans can't help but be a little jealous of the number of quality scorers squads like Manchester United and defending league champions Manchester City possess.

The Red Devils now have Robin van Persie, Wayne Rooney, Javier Hernández and Danny Welbeck all on their roster, while the Citizens boast Sergio Agüero, Carlos Tévez, Edin Džeko and Mario Balotelli.

And having four players who perceive themselves as scorers, with that luxury of having some scoring depth on the bench, is a whole lot better than having just one or possibly two.

Or look at it this way: If you were Chelsea manager Roberto Di Matteo, who would you start right now in place of Torres, or substitute, to get your scoring firepower or that much-needed goal?

Exactly.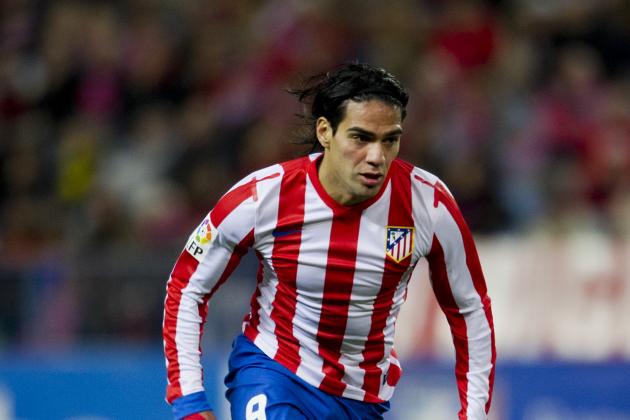 Jasper Juinen/Getty Images

Despite so many big names and star quality now on its roster, Chelsea could really use an energetic leader like Falcao to spark a fire under some of the newer and younger players on the team.

John Terry is a legend, but the captain is getting older and has had more than his share of off-the-field controversy lately. Frank Lampard is also a legend, but he too is getting older and seems to have lost a step and can't have too many good years left in him.

Petr Čech is an incredible player and one of the best keepers in the world, but it's hard to lead and inspire your team from way back in the goal. Mata and Hazard are also very talented but don't seem to be that rah-rah type that pumps up teammates like Drogba always did.

And Torres has never really seemed to be the type of guy to fire up others, and his recent admission that "it didn't matter if we won or lost if I was not playing" about his frame of mind with the team last season reveals that he isn't exactly the type of guy to look to for motivation.

Getting Falcao seems like getting instant inspiration in a box for whichever team is lucky enough to land him, should he indeed leave Los Rojiblancos.
And there's no doubt in my mind Chelsea could really use him right about now, and that his acquisition would make blue Falcao jerseys a very hot item around west London.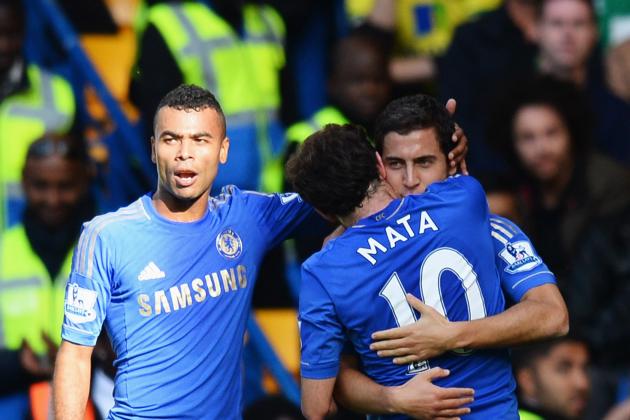 Mike Hewitt/Getty Images

Blues management has made no bones about it: They want the club to evolve into a ball-control, pass-oriented team for the future.
Falcao would further that goal by providing them with a supreme scorer who is now being compared by some to Barcelona's Lionel Messi and Real Madrid's Cristiano Ronaldo.

By parting with Drogba, Nicolas Anelka, Salomon Kalou and Florent Malouda, and signing Mata, Hazard, Oscar, Marko Marin and Victor Moses all in the last two years, that change Abramovich desired is underway.
And getting Falcao—whose nickname is El Tigre—would put a big cherry on top of Chelsea's sundae.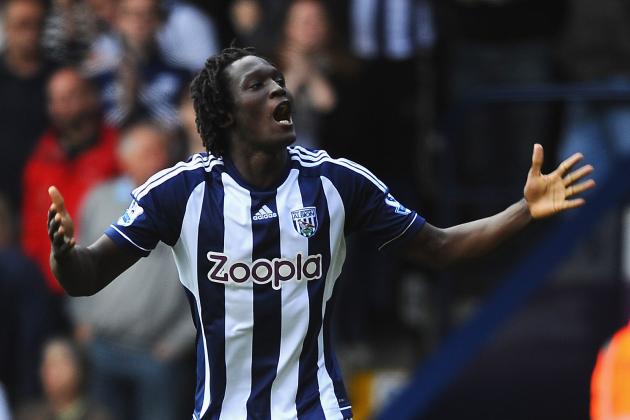 Laurence Griffiths/Getty Images

Although bringing Falcao in to Stamford Bridge someday seems like a great thing on the surface, there are a number of negative possibilities to consider.

A common thing many players on Chelsea have to deal with is constantly falling back in the pecking order because of new acquisitions and often being loaned out as players, like Josh McEachran, Yossi Benayoun, Thibaut Courtois and Kevin De Bruyne can all attest to.

Many players the Blues have been developing for years seem permanently stuck in the system, and some talents like Marin, Victor Moses and even 18-year-old Lucas Piazón should be getting more playing time to see how they can assimilate into the club.

Getting Falcao might provide some needed depth but may also stymie Torres' and Sturridge's confidence, as well as hinder any progress and potential playing time for youngsters like Piazón and talented 19-year-old Romelu Lukaku, who is now out on loan at West Bromwich Albion.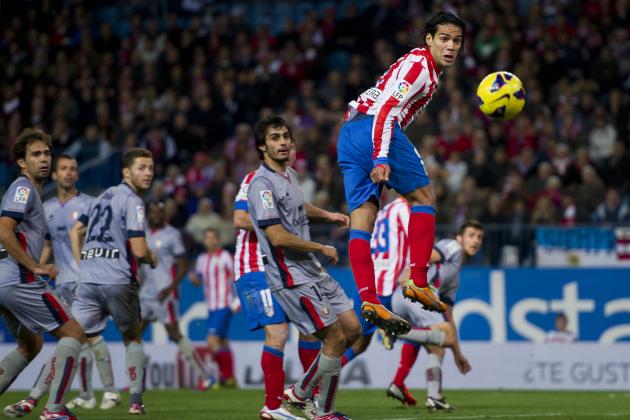 Jasper Juinen/Getty Images

Reports that Chelsea will make a £48 million bid for Falcao have been circulating for almost two months now, and who knows how high his asking price may eventually climb to in the coming months.

As a laundry list of the world's most popular and lucrative clubs line up to try to ink Falcao to a deal, there's no doubt a bidding war will be breaking out for his services.
The club that secures the bid may overpay by as much as almost £20 million just to get him from Los Rojiblancos, who currently have a financial dilemma on their hands.

Paddy Power currently lists Chelsea as the odds-on favorite (5/6) to land Falcao, with Manchester City (4/1), Paris Saint-Germain (4/1), Real Madrid (7/1), Barcelona (8/1) and a couple of other clubs also in the running.

While it looks the right thing to do on paper presently, Chelsea doesn't need to go that far back in its history to remember the last time it overpaid for a highly publicized striker and what transpired.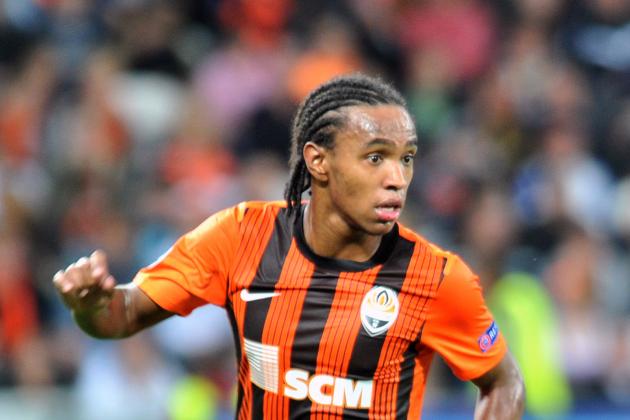 EuroFootball/Getty Images

Ever since the electric Colombian striker lit the Blues up with a hat trick in Atlético Madrid's 4-1 dismemberment of Chelsea on August 31 in the UEFA Super Cup in Monaco, talk of him coming to Stamford Bridge has been rampant.

Such seems to be a common theme for the wealthy Blues.

And whether it's their fault or not, rumors of simply trying to buy a star player from an opponent after he has left his mark on the west London club always seem to crop up, as they did last week with Willian after host Shakhtar Donetsk defeated Chelsea in Champions League group stage play.

And having that rap is not a good look for a team like Chelsea, who has such a talented youth program and has a number of quality players currently out on loan.

It's sort of like having a rich daddy who can buy you a toy once you've seen how much fun it is and how much it means to one of your playmates.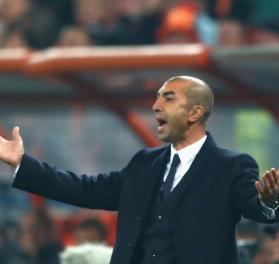 Michael Steele/Getty Images

Despite the frustrating home loss on Sunday to Sir Alex Ferguson and Manchester United, the Blues have been playing some pretty good football both offensively and defensively in the EPL so far this season, and have been on top of the table since day one.

Bringing in a big signing like Falcao could jeopardize any momentum the Blues have already gained, and may continue to create in the future, and force manager Di Matteo to start tinkering more with a roster of new guys who may never get used to playing alongside each other.

Although this one is possibly a bit of a stretch, it is something the team and management need to consider before going way out of its way to try to get Falcao.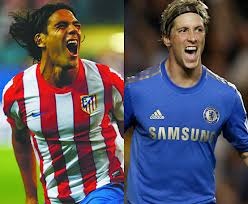 Photo/record/com.mx
Should the Blues sign Falcao, no doubt he'll warrant a spot in the starting XI, which means they either change to a 4-1-3-2 or 4-2-2-2 formation to have El Niño and El Tigre out there together.
Or, if benched, Torres' apparent fragile ego will have to improve some.

Although Balotelli's petty jealousy and sulking about playing time didn't stop Manchester City from winning the EPL last season, having a disruptive force on one's team isn't really the prescription to winning the Premiership or the Champions League.

It would all be up to Torres—who went through an internal mental conflict with Drogba's presence last season—as to how he would handle the possibility of Falcao coming on board.
But the thought of the 28-year-old Spanish international pouting because he wouldn't be considered the "main man" anymore for Chelsea could certainly become a character flaw issue detrimental to the club's current progress and future evolution.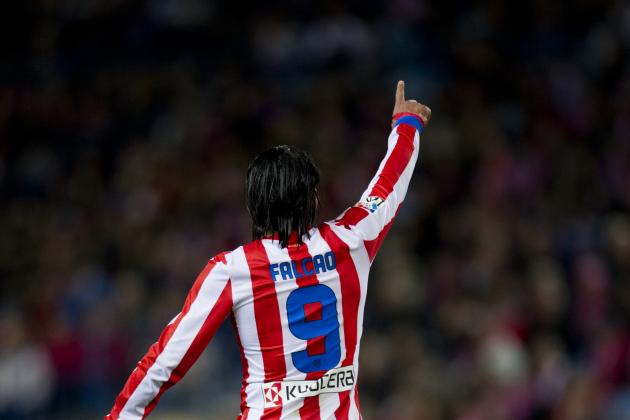 Jasper Juinen/Getty Images

We will all know sooner or later whether or not the Blues felt Falcao—who was reportedly just offered a new contract by Atleti—is the man they just had to have to bolster their roster at the striker position.

And while the positives seem to outweigh the negatives, and most agree the team needs to do something at the position, who knows how far Abramovich—who is confident Chelsea will meet UEFA's Financial Fair Play regulations should it sign Falcao—and Chelsea will go to fork out to obtain him.

One reality worth considering from this distance is how much Manchester City and owner Mansour bin Zayed Al Nahyan are willing to pay, and how far the Citizens are willing to go to try to land Falcao.

Just keeping him from joining an opponent like City or La Liga heavies, like Real Madrid or Barça, would be an accomplishment in itself for the Blues.
But until then, seeing what Sturridge can do before maybe selling him off, and possibly giving Moses some playing time at striker, may be well advised for the defending European champions.

And with money not seeming to be an issue for any of his suitors, where Falcao himself wants to play will likely be the simple determining factor in the end.


Follow me on Twitter: @KevinStott11