The Top 5 Most Overrated Houston Rockets Players of All Time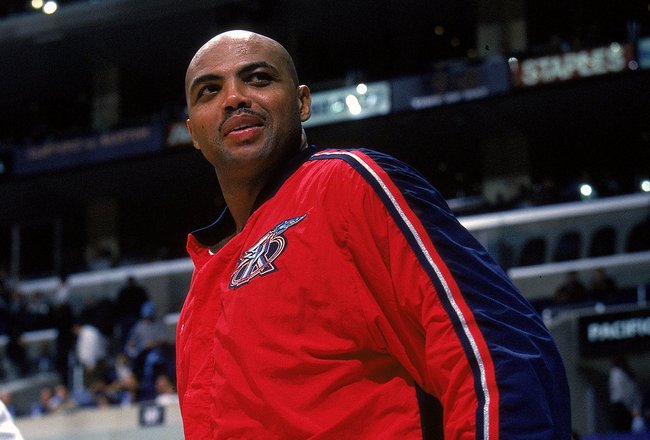 Tom Hauck/Getty Images
Overrated.
Often times the word is overused. It is heard the most in sports when a superior team is on the road and defeat is imminent.
Many varying factors cause players or teams to become overrated. That's just how it is. It's not a knock or an attempt to rip anyone, it's just a realistic look at why things don't work out or why one's full potential isn't always reached.
Having said that, here are the five most overrated Houston Rockets.
5. Scottie Pippen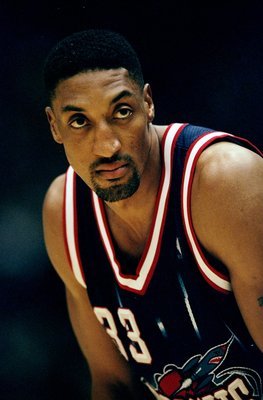 Elsa/Getty Images
Scottie Pippen's time with the Houston Rockets was brief. He spent the lockout-shortened 1998-99 season with the Rockets.
n that time, he averaged 14.5 points, 6.5 rebounds, 5.9 assists and 2.0 steals a game. The rebounds, steals and assists were typical Pippen. His scoring dipped quite a bit, it hadn't been that low since his second year in the league.
Pippen played in all 50 regular season games that season. The Rockets went 31-19 and were bounced in the first round of the playoffs. Things just weren't ever able to get quite right for Pippen or the Rockets.
4. Charles Barkley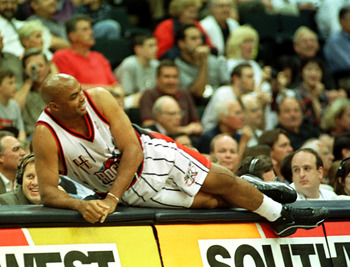 Getty Images/Getty Images
We all love Charles Barkley. The next few sentences aren't going to diminish my thoughts on him as a person or his accomplishments as a player.
When Barkley came to the Houston Rockets, the rigors of a long career were starting to catch up with him a little bit. In 1996-97, his first season in Houston, he overcame more injuries and averaged 19.2 points per game.
It was the first time his average had fallen under 20 since his rookie season.
It would have been great to see Chuck come to Houston and help the Rockets win another title while finally being able to get one for himself, but it just wasn't meant to be.
3. Yao Ming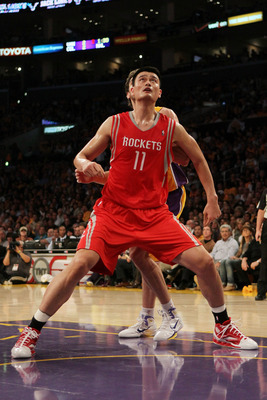 Jeff Gross/Getty Images
Being the first overall pick in any draft means expectations will automatically be heightened. Add in the fact that the weight of a nation was on Yao Ming's shoulders and the burden is almost impossible to bear.
Yao gave it his best effort. He represented his native China and the Houston Rockets as well as anyone could. The old injury bug was just to much to deal with.
During his eight NBA seasons Yao was able to play in 75 or more games in four of them. If only we had been able to see what might have been had he remained healthy.
2. Steve Francis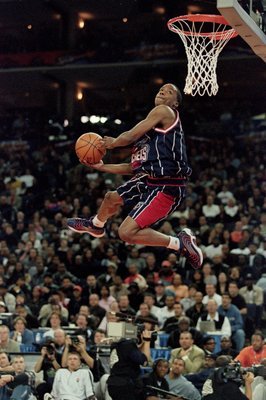 Jed Jacobsohn/Getty Images
Steve Francis's time with the Houston Rockets just left you wanting more. He only had one of his five seasons in Houston affected adversely by injury. He was very durable, especially when you consider how he attacked the rim.
Francis was the second overall draft pick in 1999, which again raises expectations in itself. In Houston, he averaged 19.3 points and 6.3 assists a contest.
The thrill of the Rockets' back-to-back titles was still fresh in everyone's minds though, and Houston's postseason shortcomings during the Stevie Franchise era were disappointing.
1. Ralph Sampson
Ralph Sampson's situation is similar to Yao Ming's. Sampson was the first pick in the draft after a dominant career at Virginia.
He averaged 19.4 points, 10.3 rebounds and 1.8 blocks a game during his four seasons in Houston but the man just couldn't stay healthy.
The unbelievable shot he hit to beat the Los Angeles Lakers took place in his third season. The following year, his last in Houston, he only appeared in 43 games. Again, the injury bug left everyone wanting more and wondering what might have been.
Keep Reading

Houston Rockets: Like this team?