Detroit Red Wings: GM Ken Holland's Biggest Concerns Looking to 2012-13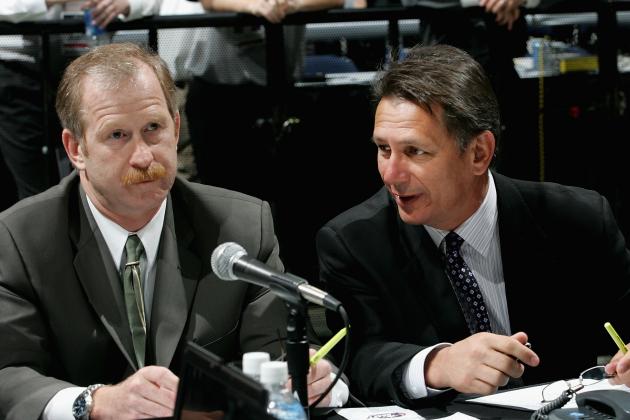 Bruce Bennett/Getty Images

The Detroit Red Wings GM Ken Holland has not had any NHL hockey to watch this season. So he's been off on scouting trips (both near and far) of Red Wings' prospects in the minor leagues.
Holland has to be happy with the top prospects that he has seen play in Grand Rapids with the Griffins: Gustav Nyquist and Tomas Tatar. The duo has put up a combined 15 points in just seven games, despite Grand Rapids' 2-3-1-1 record.
But minor league hockey aside, Holland has to be concerned regarding the status of this upcoming season as a whole.
Here are four different concerns that Holland should have leading up to the hypothetical 2012-13 season.
Begin Slideshow

»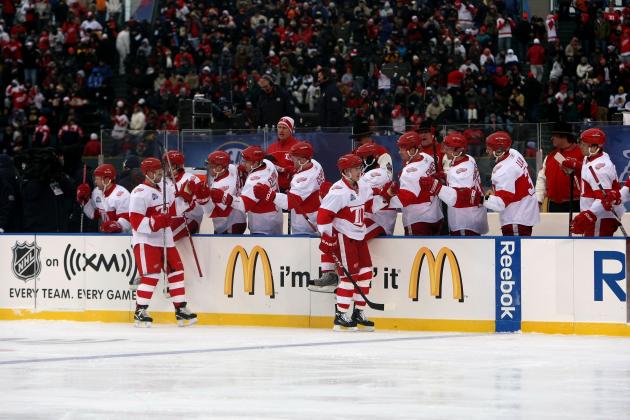 Jonathan Daniel/Getty Images

As the General Manager and part of the ownership team in Detroit, this is one of Holland's biggest priorities as a GM.
All this is contingent on there being a season in the first place, but the fact is that the Winter Classic could be cancelled by the end of the week.
This money could come in the neighborhood of "$3 million in corporate sponsorships, not to mention revenue lost from ticket and merchandise sales that are unmatched on any other single day during the NHL season."
Throw in all the other games and festivities that were supposed to happen and this ends up being a huge tragedy for the NHL.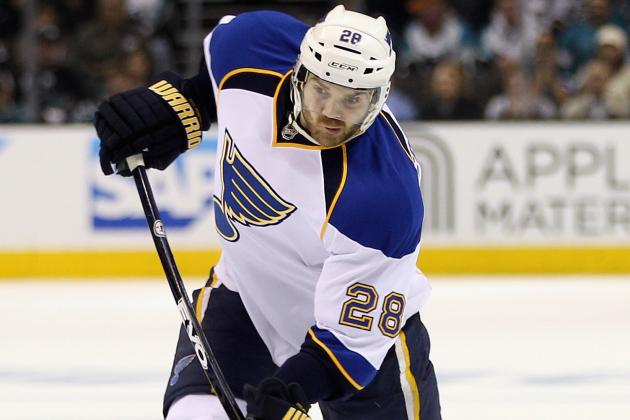 Ezra Shaw/Getty Images

Settling for less.
Exactly what the Detroit Red Wings had to do this offseason when Ryan Suter signed with the Minnesota Wild, Brad Stuart left for the Sharks and Nick Lidstrom retired.
As the Red Wings waited it out after filling to get rid of the void left by two defensemen leaving and only one—rookie Brendan Smith—filling a spot, fans began to get anxious.
Ryan Suter was option "A" and there was really no one better on the unrestricted side went that was even in the same ball park as Suter.
The Red Wings signed Carlo Colaiacovo three days before the lockout.
So now, we wait; not only for the season to start, but to see how well Detroit's patchwork job on defense will work out.
Nick Lidstrom retirement aside, there were still deals to be made, other than just waiting for Suter.
But due to those other deals being made, the Red Wings are in a world of trouble.
I'm not "just saying" this will be the worst season on the blue line that we have in a long time (barring any changes personnel-wise obviously), I'm guaranteeing it.
Gregory Shamus/Getty Images

Jimmy Howard was nominated for an All-Star Game appearance last year with his play over the first half of the season.
I was privileged to watch Jimmy Howard at All-Star weekend and he didn't disappoint for the period he was in the game.
But an injury on February 2, just days after the All-Star Game, put Howard on the bench.
The minor injury to his finger soon turned into a major performance problem as Howard played in 13 regular season games after the injury and won just three of them.
Howard and the Red Wings would then lose four out of five games as the wheels came off the offense and Howard was left out to dry on a couple of the goals.
The big question for this season (or the next one if this lockout lasts a whole season) is which Jimmy Howard will show up for the Red Wings come playing time.
Mr. Howard will likely be fine in net (unlike the picture above where he gets left out to dry at the All-Star Game), but there is always the off-chance that Howard struggles out of the gate of a shortened season.
This is not likely, but it is always possible as the defense (already mentioned in the previous slide) will not be as good as it was last season.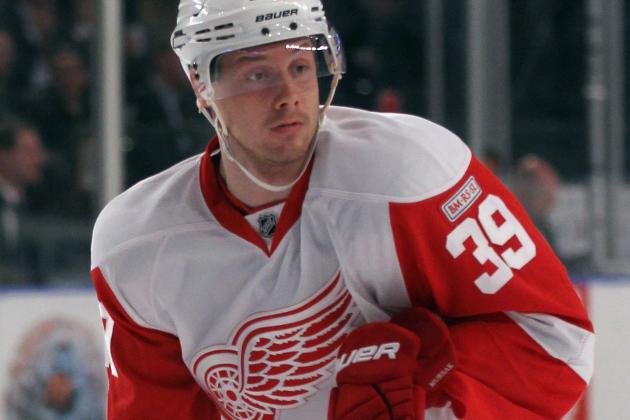 Bruce Bennett/Getty Images

Via CapGeek.com, the Detroit Red Wings have 16 forwards signed to NHL contracts. Six defensemen on NHL contracts. Two goalies on an NHL contracts. 23 roster spots.
If you can do basic addition, then you're aware that number of NHL contracts is more than roster spots, so one of those 24 contracts will either be waived, traded for, or sent down if neither of the prior two outcomes arise.
There's only 20 players usually that dress for an NHL contest, so three of the remaining players will be scratched. The likelihood of these players being anyone else than one of the 16 NHL contracts that the Red Wings possess is slim to none.
So what will Ken Holland do with these extra players?
Jan Mursak, Cory Emmerton, Gustav Nyquist, Patrick Eaves, Drew Miller, Damien Brunner and Justin Abdelkader will all be in the running for the last couple roster spots and there will be some unhappy players at the end of "training camp" when the team roster and starting lineup are announced.
For more article updates, Follow @isaacesmith91