Predicting Roberto Di Matteo's Chelsea Lineup to Face Manchester United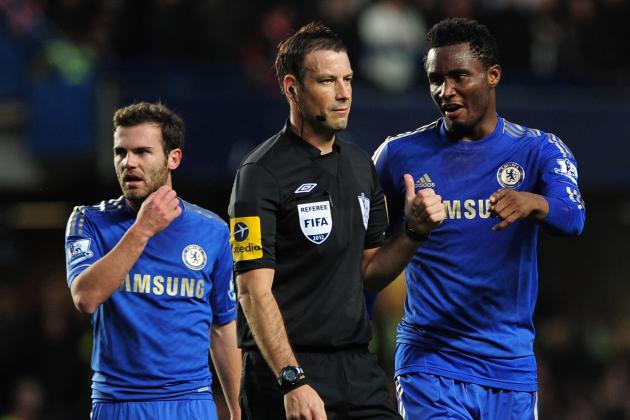 Shaun Botterill/Getty Images

Tomorrow night's Capital One Cup fixture between Chelsea and Manchester United was set to be just another semi-interesting league cup fixture.
Both teams were expected to field some of their fringe players, and a resulting loss would not be as bad as say, a Premier League.
This was until Tom Ovrebo's...er I mean...Mark Clattenburg's man-of-the-match performance for United at Stamford Bridge on Sunday.
At 2-2, Sunday's game was perfectly poised to have an end-to-end finish, until Clattenburg decided to give a refereeing performance worthy of a Sunday league pub referee.
The result left Chelsea with a bad taste in their mouth, and now makes tomorrow night's game a chance to exorcise some of Sunday's demons.
This makes predicting what line-up Di Matteo will go with slightly more difficult, with him probably wanting to field a stronger team than he usually would in a league cup tie.
Begin Slideshow

»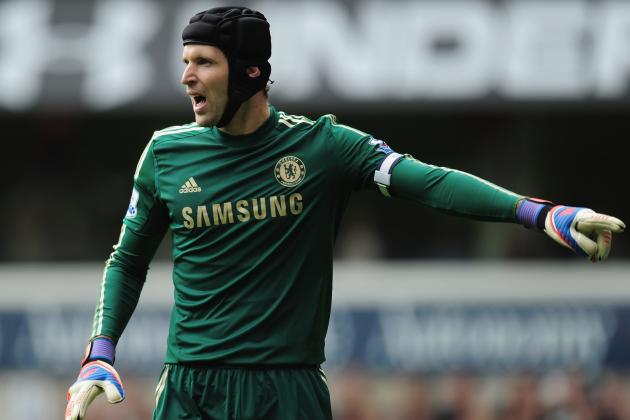 Shaun Botterill/Getty Images

Cech
Ross Turnbull must have thought he was in for a big game against Manchester United this week.
But after the weekend's game, Di Matteo may decide to opt for Petr Cech, who was in inspired form against United.
Turnbull is a capable goalkeeper, but in what has now become something of a must-win game for Chelsea, will Di Matteo decide to risk weakening his back line just to keep Turnbull happy?
I don't think he will take that risk, and think he will take the wise decision to start Cech in goal, and perhaps if Chelsea take a big lead, Turnbull may get 45 minutes of action.
Michael Regan/Getty Images

Azpilicueta - Luiz - Cahill - Cole

Chelsea's defence basically picks itself.
But they will not want to endure the same sort of start that they had on Sunday.
Two goals in ten minutes is just not good enough for a top defence, and Di Matteo will surely have drilled them in training to try and eradicate this sloppy kind of start.
That being said, I expect David Luiz, Gary Cahill and Ashley Cole to retain their places.
Following his red card, Branislav Ivanovic will have to make way for Cesar Azpilicueta.
But this is a blessing in disguise, as Chelsea fans have yet to see him in action in a really competitive match.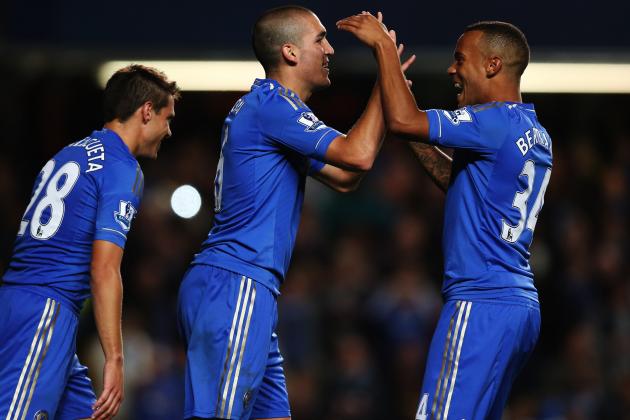 Julian Finney/Getty Images

Romeu - Ramires

Usually this would be a start for Frank Lampard with Ramires and John Obi Mikel playing the full 90 minutes on Sunday.
But his injury will keep him out of first team action until the second week in November, so Di Matteo may opt for the out-of-favour Oriol Romeu to partner either Ramires or Mikel.
There is usually an even balance of attack and defence in Chelsea's midfield with Mikel alongside either Lampard or Ramires.
So with Romeu playing and providing the defensive cover, this would probably mean that Ramires will partner him.
And there isn't much of a concern with Ramires running out of steam, because the man can run forever.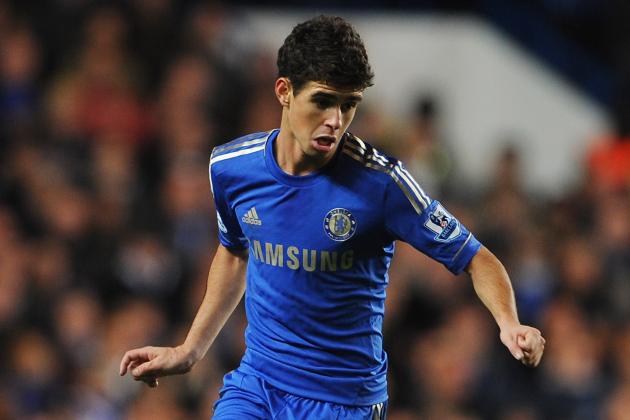 Michael Regan/Getty Images

Hazard - Oscar - Marin

Oscar, Juan Mata and Eden Hazard have basically cemented their positions in Chelsea's attack for the big games this season.
They give Chelsea an attacking edge and flair, and all three of them have been in top form so far.
But with big games in the Premier League and the Champions League coming up, you would have to expect one or two of them to be rested tomorrow.
Juan Mata is probably the most in-form player in the Premiership at the moment, and dropping him for a game will always weaken a side but Di Matteo will want him to be fresh for this weekend.
The same goes for Hazard, who was the last of the three to be subbed off against Manchester United on Sunday, and may also be rested.
This could possibly mean starting opportunities for Marko Marin, Ryan Bertrand and Victor Moses, who haven't seen much game time in recent weeks.
But I do think that Di Matteo will only drop one of his usual three in midfield, and I can see Marin getting the nod over Moses to start with.
This being said, I do see Moses seeing some action to inject some pace and width to Chelsea as the game goes on.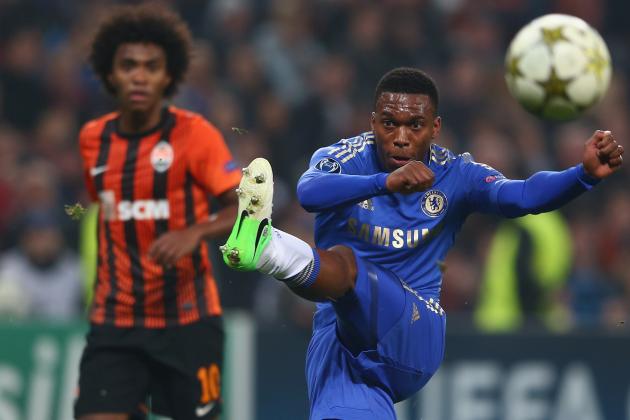 Michael Steele/Getty Images

Sturridge

I would have expected Daniel Sturridge to start upfront today even without Fernando Torres' one game ban.
He has been asking for an opportunity to play as the lone striker for months now, and now he will have his wish.
I do believe Sturridge has the ability to be effective upfront on his own, and his greediness could be much more useful playing through the middle than on the right.
If he can get the right service—which should not be an issue with Oscar and Hazard—then his pace and willingness to shoot could cause United some problems.