Virtual Simulation Stimulation: Week 10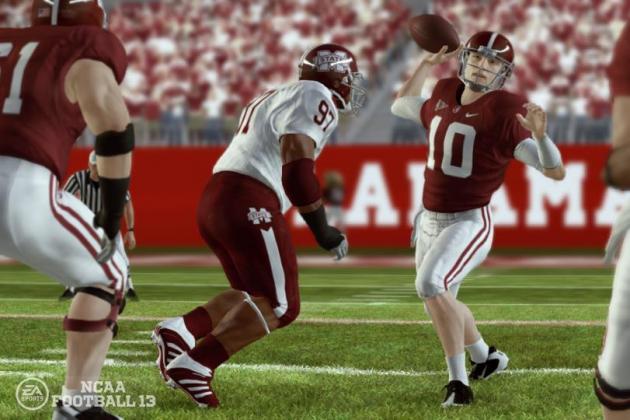 Image Via EA Sports
Eventually the hot streak had to come to a close, and Week 9's madness proved to be too much for NCAA '13 to handle. Have I lost confidence? Not a chance, my friend.
A 2-3 week is, by far, the worst we've seen in the past six weeks but consider the following before you jump ship.
NCAA '13 did pick Alabama to beat Mississippi State 35-10, and the final score turned out to be 38-7. It also predicted that Tyler Russell would finish 16-of-34 for 161 yards and an interception. His final, actual numbers for the game were 15-of-30 for 169 yards and an interception.
Oh, and it also pegged Kent State to beat Rutgers. Even in a down-ish week, it has magical powers.
For those new to this weekly staple, here's the gist. Using NCAA '13 we simulate all the games from the college football week and report the findings. These results are not doctored, and they have been incredibly accurate.
We're 28-7 in the past seven weeks, and the overall record is still solid. Let's get right to a fascinating Week 10 slate, which features two obvious feature games.
Season Spotlight Prediction Record Heading into Week 9: 34-11
Begin Slideshow

»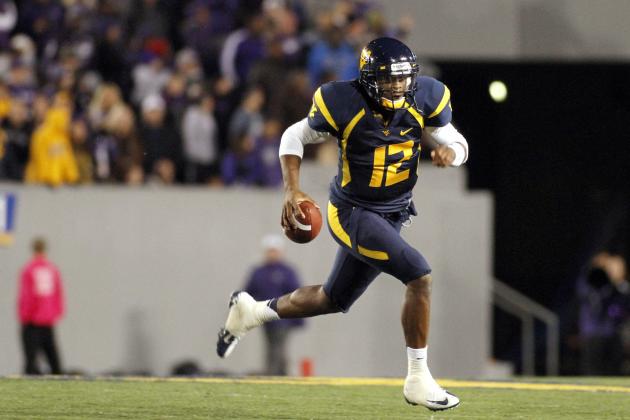 Justin K. Aller/Getty Images

Although it isn't pretty, West Virginia gets back on track against TCU.
Geno Smith isn't quite himself, but he does throw for 227 yards and two scores. Stedman Bailey catches both of these touchdowns and is on the other end of most of Smith's production. He finishes with eight catches for 167 total yards.
TCU running backs do most of the damage in this one, running for a combined 275 yards and two touchdowns on 47 carries. Wideout Josh Boyce is the main target through the air, and he catches nine balls for 84 yards and a score.
"This is a public service announcement from the Morgantown Police Department. All individuals apprehended while committing couch arson will be arrested until our jail cells are filled with couch arsonists. This may or may not be by lunchtime, but until then please don't."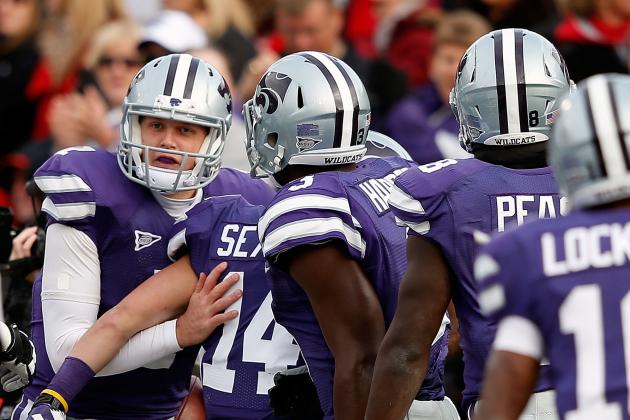 Jamie Squire/Getty Images

The Wildcats outgain Oklahoma State by more than 225 yards, and K-State's magical season continues.
Collin Klein contributes the most Collin Klein box score yet, throwing for 271 yards and a touchdown and running for 97 yards and four more scores. Not bad. Not bad at all.
Oklahoma State struggles offensively and multiple quarterbacks see the field because of injuries. The running game also sputters, and OK State backs finish with 97 yards on 29 carries.
Bill Snyder is A MAN AND HE'S…much, much older than 40, actually. Like, way older.
YOUR MOVE, GUNDY.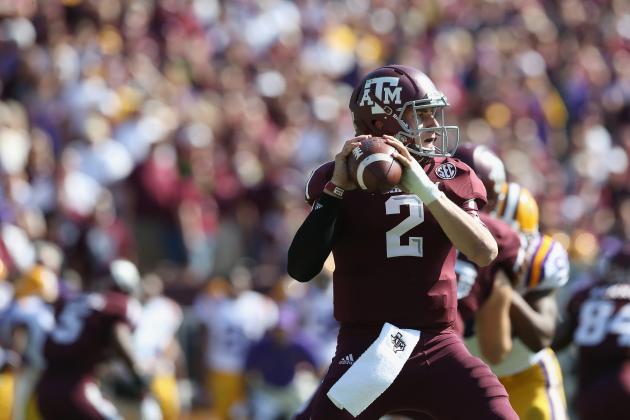 Ronald Martinez/Getty Images

Texas A&M jumps out to a 14-point lead, and…it actually holds up.
Johnny Manziel gets himself back into the Heisman discussion with his 309-yard, four-touchdown day. Senior wide receiver Ryan Swope catches eight passes for 134 yards and also finds the end zone twice.
For Mississippi State, Tyler Russell struggles once again. He completes only 12-of-34 passes for 184 yards, a touchdown and an interception, and the Mississippi State offense totals just 291 yards on the day.
Oh, life in the SEC. It's a lot like life in the Big Ten, only the weather is beautiful, the women wear very little clothing and touchdowns instinctively flock like the salmon of Capistrano.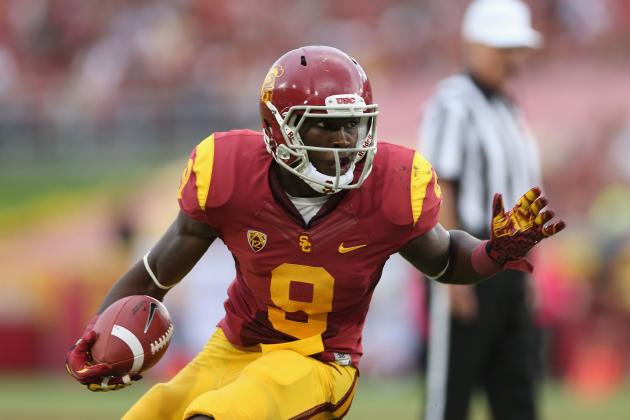 Jeff Gross/Getty Images

The USC defense is the story in this one—oh, NCAA '13—and they hold the Ducks to just 281 yards of total offense.
Matt Barkley's video game skills are still very much in gear, and he finishes this one with 294 yards passing and four touchdowns. Marqise Lee is his primary target (shocking), and the outstanding sophomore catches six passes for 154 yards and three of those scores.
Marcus Mariota is finally contained, and the Ducks QB throws for 135 yards, a touchdown and an interception. The running game also struggles to get going, and Kenjon Barner and De'Anthony Thomas finish with 95 yards on 27 carries.
Colorado claims they helped "soften" Oregon up after the game, which is technically true. Hilarious but true.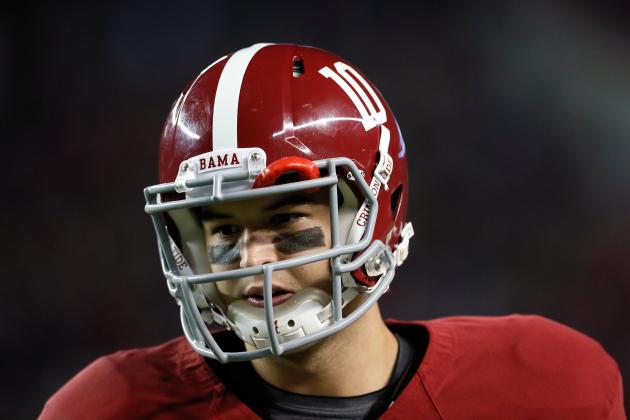 Kevin C. Cox/Getty Images

The Game of the Week of the Century of the Millennium of the Now is not decided by special teams this time around, and Alabama cruises behind a 21-point second quarter.
A.J. McCarron is very good in this one, completing 21-of-28 passes for 295 yards and a touchdown. Alabama tight end Michael Williams hauls in this touchdown grab and finishes the day with 105 yards receiving on only four catches.
LSU's quarterback is not nearly as productive, and Zach Mettenberger completes only 11-of-25 throws for 105 yards. The solid stable of Tiger backs does find some success, and the group combines to rush for 165 yards on 32 carries.
Although this gives LSU its second loss of the year, they immediately move up to No. 2 and play Alabama in the national championship. The reason? The BCS just wants to read Oregon and Notre Dame message boards for a while.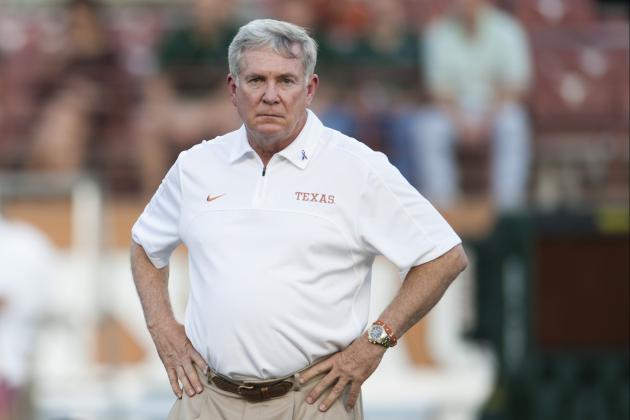 Cooper Neill/Getty Images

Miami 34, Virginia Tech 3; Well, well, well.
Clemson 34, Duke 31 (OT)
Oklahoma 34, Iowa State 17
Cincinnati 34, Syracuse 20
Auburn 31, New Mexico State 14; This Song. Play it and enjoy.
Oregon State 26, Arizona State 17
Arkansas 26, Tulsa 21
Nebraska 20, Michigan State 10
Notre Dame 35, Pitt 21
Purdue 41, Penn State 27
Kansas 20, Baylor 19; 10-YEAR CONTRACT EXTENSION. BOOK IT.
Georgia 45, Ole Miss 19
Ohio State 45, Illinois 21
Missouri 31, Florida 17
Texas 42, Texas Tech 25; 10-YEAR CONTRACT EXTENSION. BOOK IT.