10 Things We Learned About the Atlanta Braves in 2012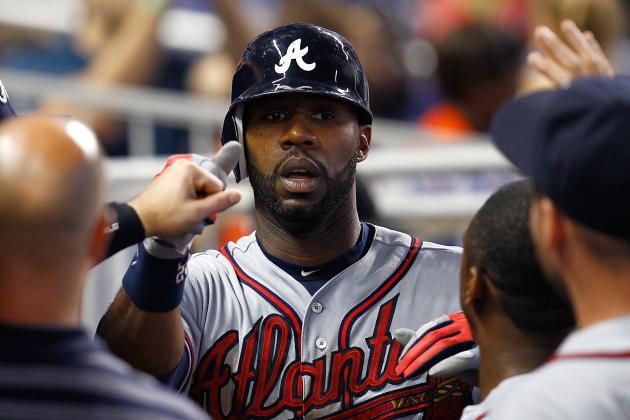 Sarah Glenn/Getty Images

After a September collapse in 2011 that left Atlanta empty and broken, Braves fans were left with many questions as to the direction of the club.
Would it prove resilient and turn in a good 2012 campaign? Is the bullpen worn out? Which Dan Uggla would show up in 2012? Is Jason Heyward broken?
94 wins later, many of the questions surrounding the Braves were answered. So what did we learn?
Begin Slideshow

»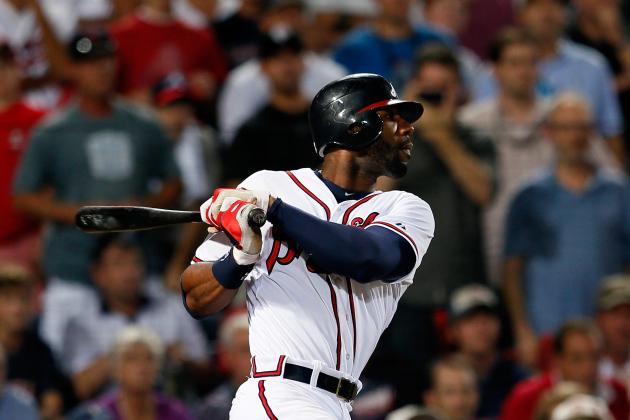 Kevin C. Cox/Getty Images

No, Jason Heyward is not broken at all.
The young Braves star bounced back from a season in which he hit .227 with a 20-20 campaign (27 home runs, 21 steals) punctuated with an .814 OPS, 6.6 WAR, and a Gold Glove to boot.
Not everything from Heyward's 2012 season was rainbows and butterflies though, as his resurgence came at the price of an elevated strikeout rate and a dwindling walk rate.
Nevertheless, in 2012 Jason Heyward put to rest any questions of whether he would be ready to take the reigns from the great Chipper Jones by posting a very promising season, and he'll look to build upon his success with perhaps an All-Star season in 2013.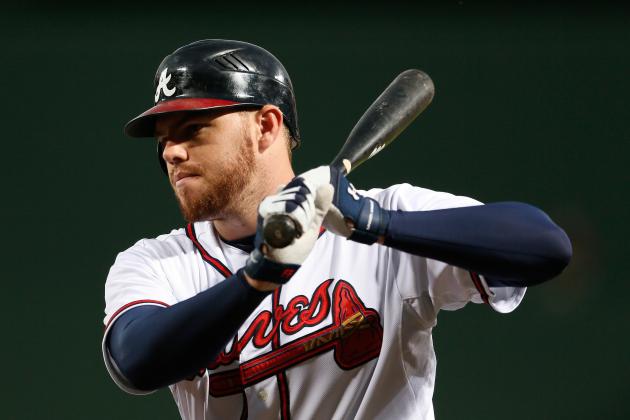 Kevin C. Cox/Getty Images

The other man responsible for the future of the Atlanta Braves, Freddie Freeman, also delivered with a big 2012 season.
His season though, was almost polar opposite from Heyward's in the sense that Heyward's aesthetic statistics (average, home runs, OPS) improved in a big way while his strikeout rate and walk rate regressed, but it was Freeman's strikeout and walk rates that took significant steps forward while his batting average took a 23 point dive.
Even so, Freeman is laying the groundwork to absolutely explode as a middle-of-the-order slugger for the Braves. We could be looking at a cleanup hitter with a .280/.350/.480 slash line and 25 home run power as soon as next year.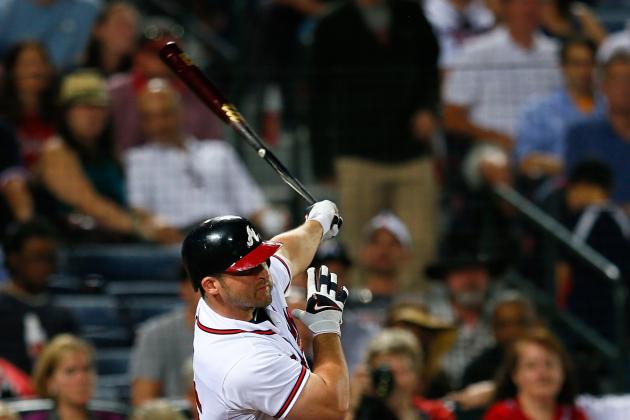 Kevin C. Cox/Getty Images

Dan Uggla absolutely confounds me. When Atlanta traded for him, he was nearly a five win player who flashed 30 home run power every season and elevated his OBP as high as .369.
In 2011 though he could only manage a .311 OBP. On the other hand, he still hit 36 home runs and strung together a 33-game hitting streak, so fans were given hope that the real Dan Uggla was still in there somewhere.
2012 suggested otherwise, as Uggla racked up an astonishing .220 batting average and failed to reach 20 home runs for the first time in his career.
Also equally befuddling was Uggla's substantial rise in walk rate though. In spite of hitting just .220, Uggla reached base at a .348 clip.
Huh.
There is obviously something wrong with Uggla's offensive approach, and it will need to be fixed unless Atlanta can find a taker for his massive contract.
Magic Johnson, I'm looking at you.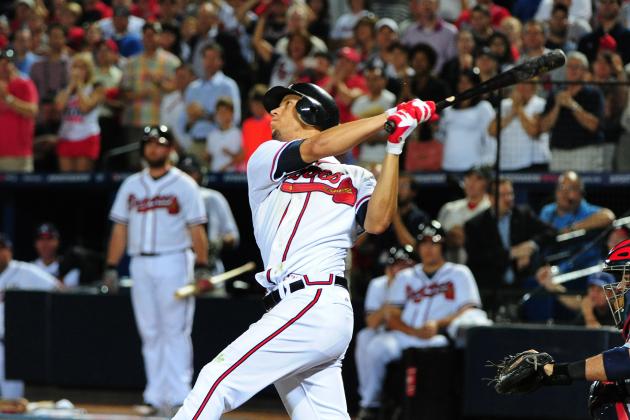 Scott Cunningham/Getty Images

Going into the season, Tyler Pastornicky was supposed to be the savior. He was going to be like Jack Wilson with offense.
Instead, Pastornicky was Jack Wilson without the glove.
In other words, he was objectively terrible.
Deciding to give the hotshot 21-year-old in Double-A Mississippi a shot at the starting shortstop gig, Atlanta was pleasantly surprised when Andrelton Simmons became not only one of the best defensive shortstops in the game, but also came out swinging, posting a .289/.335/.416 slash line in 182 plate appearances.
He may not be the second coming of Rafael Furcal, but Andrelton Simmons' 2012 season proved him to be not only Atlanta's shortstop of the future, but of the present as well.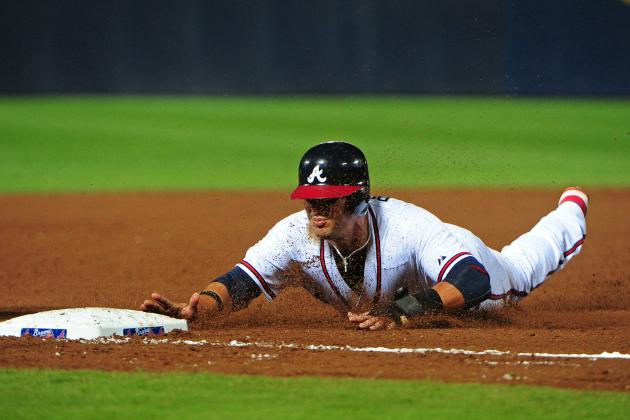 Scott Cunningham/Getty Images

Martin Prado is one of the most undervalued players in the game. He plays three positions extremely well, he is a tremendous two-hole hitter, he runs the bases well, and I'm pretty sure if you asked him to leap tall buildings in a single bound, he could do that too.
After finishing the season with a .301/.359/.438 slash line and almost six WAR to boot, Prado has re-established himself as the glue that holds the Braves together.
He played an incredible left field this year and was also able to fill in at third base when Chipper needed a break as well as second base when Uggla was ineffective.
Now, it looks as if he may be moved to third base full-time now that Chipper has departed, and he should be rewarded with a contract extension. Because if the Braves don't recognize his value, there is surely a team out there that sees the invisible "S" across Prado's chest.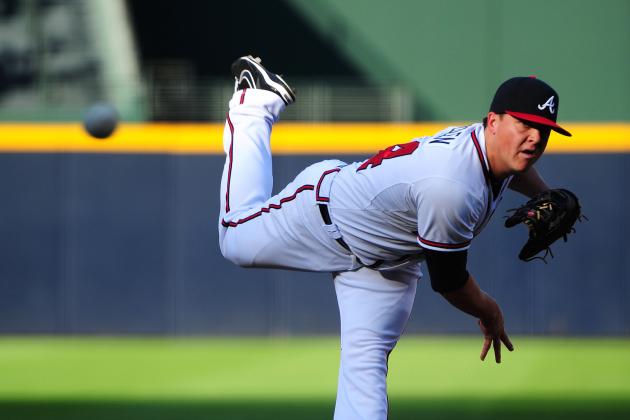 Scott Cunningham/Getty Images

A couple months into the season, Kris Medlen was in the bullpen while Mike Minor was serving up big inning after big inning to powerhouse offenses such as the Mets, the Pirates, the Rockies, and the Marlins. Atlanta's rotation needed a lot of help if the team didn't want to fall out of contention.
Not to worry, after the All-Star break, Mike Minor posted a 2.16 ERA and 0.87 WHIP in 87.1 innings, cementing himself as a rotation mainstay.
Oh yeah, and Kris Medlen was pretty good too. Since joining the rotation on July 31, Medlen delivered 12 starts and 83.2 innings worth of 0.97 ERA baseball.
In other words, Medlen was the best pitcher in baseball for the season's last couple months.
Both of these young pitchers will surely get rotation spots in 2013, and it will be interesting to see how they respond to their brilliant closing halves of 2012.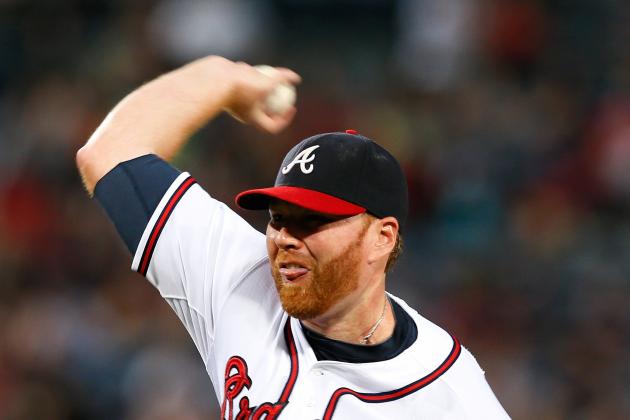 Kevin C. Cox/Getty Images

No matter what anyone tells you, Tommy Hanson did not have an encouraging 2012 season.
Forget the 8.3 strikeout rate. Let's look at his 4.57 FIP.
We could look at his alarmingly declining fastball velocity, which is now firmly under 90 miles an hour.
My favorite statistic though, is his -1.33 Win Probability Added.
The root of the problem is Hanson's health. I simply do not believe that with his mechanics he can keep his shoulder healthy.
With a hurt shoulder comes decreased velocity, and for a strikeout pitcher such as Hanson, that spells doom.
It might be time to move him before he becomes immovable.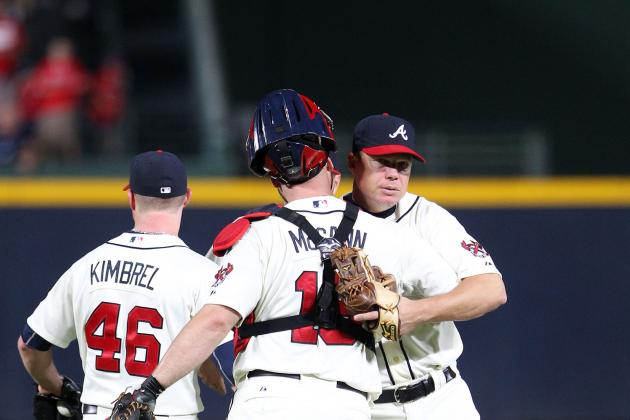 Mike Zarrilli/Getty Images

There's a reason Craig Kimbrel will be getting some Cy Young votes this offseason.
It's because he pitched 62.2 of the most dominant innings anyone has ever pitched.
His final line: 1.01 ERA, 0.78 FIP, 0.88 xFIP, 3.6 WAR (from a relief pitcher), and a single-season record 16.66 K/9.
Can we just read that stat again?
16.66.
Also, he stranded nearly 93 percent of baserunners. Not that he needed to strand many though; he only allowed 27 hits all season.
That's silly dominant.
Take Aroldis Chapman and his tired arm; I'm taking the Atlanta dynamo with the 16.66 K/9.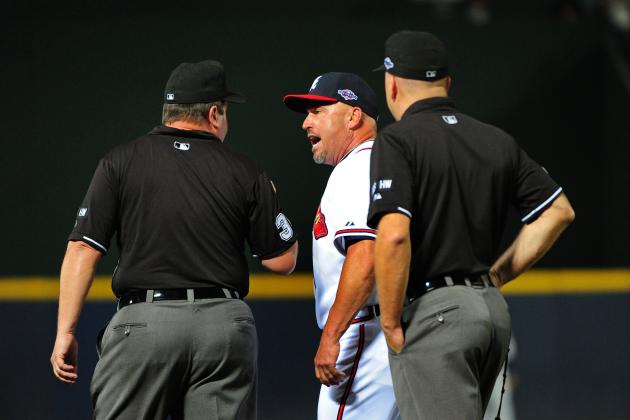 Scott Cunningham/Getty Images

Atlanta can't seem to get anything going it's way. First it was the 2011 collapse, then it was Brandon Beachy undergoing Tommy John surgery, and then 2012 ended with the now-infamous Wild Card showdown against St. Louis.
As if it weren't crime enough that the 94-win Braves had to get past the 88-win Cardinals in a one-game winner-take-all matchup to get into the playoffs, the Cardinals actually went out and took the Braves playoff spot away in what would be Chipper's final game.
Pete Kozma's obviously "ordinary effort" to get to a ball that Matt Holliday eventually picked up (and should have gotten to in the first place) was simply the icing on the cake for a game that should have made those in the commissioner's office very embarrassed.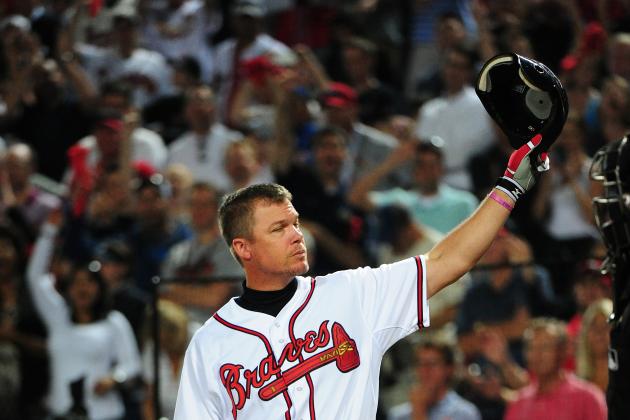 Scott Cunningham/Getty Images

Forget his final game; this is not a sarcastic slide.
Chipper Jones' 19 seasons of excellence was capped with just that: excellence. A .287/.377/.455 slash line from a 40 year old with an achey-breaky body is simply absurd.
Not only that, but he slugged two walk-off home runs in his sweet swan song.
Even when faced with the possibility of striking out to end his career, Chipper powered through and was able to collect an infield single in what would be his final at bat.
He knew when it was time to hang it up, and there's simply not much more he could have done during his farewell tour.
A true All-Time great, Chipper pulled out all the stops on his way to hanging up his spikes.
So long Chipper.