FIFA Ballon D'Or and Coach of the Year: 5 Biggest Surprises from Shortlists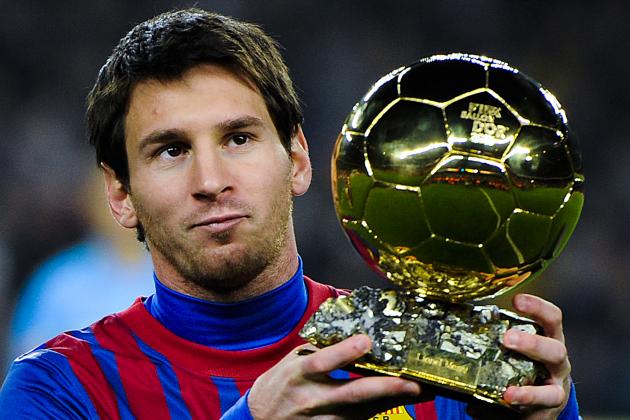 David Ramos/Getty Images

This year's 23-man shortlist for FIFA Ballon d'Or has been announced by FIFA and, as usual, there are more than a few surprises.
The 10-man list for Coach of the Year also has a couple of interesting points.
Lionel Messi is the reigning winner and will once again be a favorite to lift the trophy along with Cristiano Ronaldo.
While the winner clearly comes down to two players, deciding which other 21 players deserve recognition is much harder.
With numerous domestic champions, surprise international performances and countless matches to review, it is impossible for expect a perfect list.
This article will look at five surprising choices made by FIFA and will also look at potential alternatives to those choices.
After reading the list, I hope you will provide your own reactions and comments below.
Begin Slideshow

»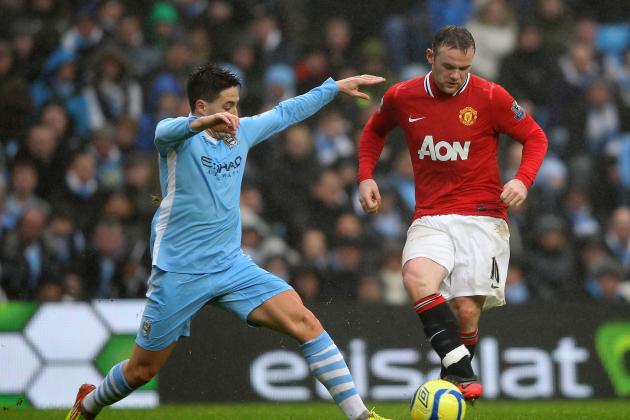 Alex Livesey/Getty Images

Red
Wayne Rooney did not win the league title with Manchester United, and his petulance forced him to miss the opening two games at the Euros.
However, Rooney was the most important player for a United team that took the title race to the last game of the season and scored a career-best 27 league goals from a deeper position.
If not for him, Man United would have been nowhere near the title and, honestly, what have guys like Robin van Persie and Zlatan Ibrahimovic done to warrant a spot that Rooney hasn't?
Blue
Mario Balotelli was not the best player for Manchester City or even their best striker. In the league he only finished tied for 10th in goals scored.
He also did not have an unbelievable Euro campaign, even though he did finish tied for most goals in the tournament. His play was inconsistent and he only had one great game against Germany.
Verdict
It is fair to say that Rooney and Balotelli were both surprising and undeserving selections. I think neither would have made the list if they were wearing the jerseys of smaller teams.
Both players could be left off and it would not be considered unfair, but neither are truly undeserving either.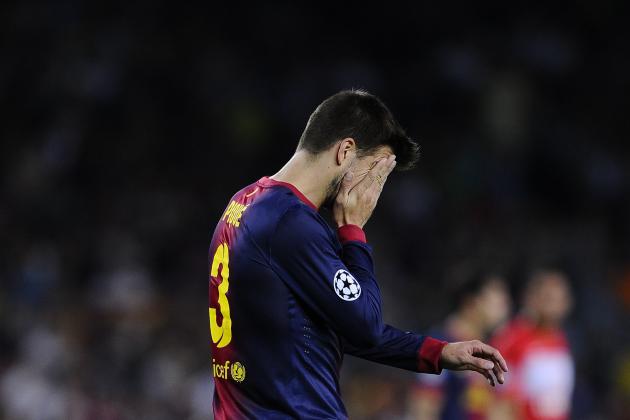 David Ramos/Getty Images

Of all the players on the shortlist, Gerard Pique has to be the most undeserving.
In this calendar year, the Barcelona center-back has spent more time on the injury table than on the pitch and rarely was at his best.
His international play was not enough to earn him a place, either. At this summer's Euros, Pique was the worst defender for Spain until the semifinals.
Thankfully his team was so great that his inadequacies—and the early poor play from his partner, Sergio Ramos—was not costly.
Replacement
If we are looking at La Liga, Real Madrid's Pepe is far more deserving of a spot here.
The Portuguese defender formed Spain's and arguably Europe's greatest central defensive pairing and helped his club to a record 100 points in La Liga while winning the league title.
Pepe was also Portugal's most consistent and arguably best player at the Euros.
Borussia Dortmund's Mats Hummels would also be more deserving after he helped his team to another league title and was one of the best defenders in Europe.
Perhaps the best alternative would be Juventus' Giorgio Chiellini. He helped make The Old Lady one of the stingiest and best defenses in Europe and kept them unbeaten last season.
He also took Italy on a surprise run to the final of the Euros and showed his great talent and versatility.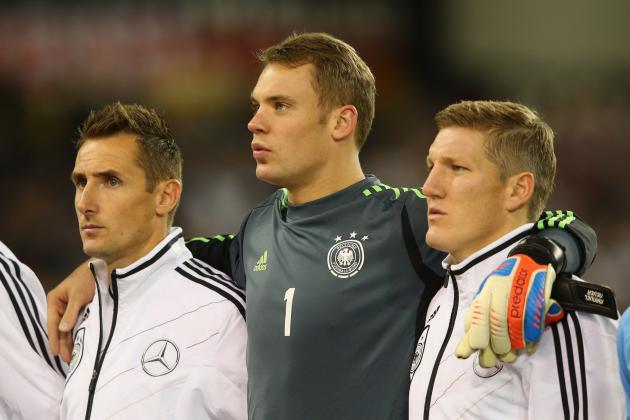 Alex Livesey/Getty Images

FIFA has typically ignored the great feats made by teams in clubs outside of England and Spain's big two and this year was no different.
Manuel Neuer is the only selection from Germany's first division. Not a single player from the German champions made the list.
Neuer himself is an odd choice. He is arguably the best keeper in football at the moment, but didn't win a major title last season and was not tremendously better than Marc-Andre ter Stegen statistically.
Bayern Munich failed to win the Champions League or Bundesliga, and Germany bowed out in the semifinals of the Euros.
Still, Neuer's talent was on display for everyone to see all season, and it seems his individual effort was enough to warrant a spot on this list.
Possible Inclusions
While it was nice to see Bayern's No. 1 on the shortlist, there were plenty of other players from the Bundesliga who could have replaced the likes of Gerard Pique and Didier Drogba—maybe Wayne Rooney, Mario Balotelli or Zlatan Ibrahimovic.
Potential replacements include Mario Gomez, Shinji Kagawa, Marco Reus, Mats Hummels, Franck Ribery and Robert Lewandowski.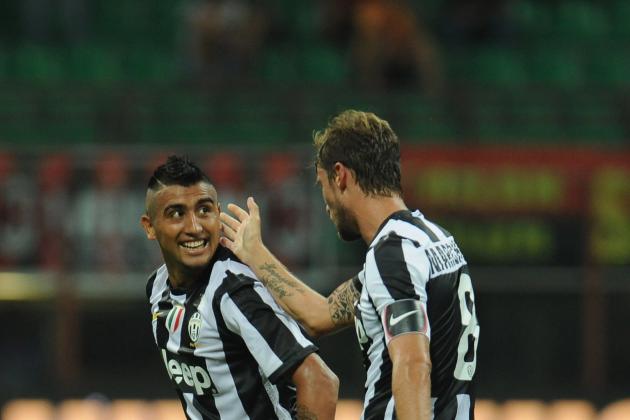 Valerio Pennicino/Getty Images

When a team goes undefeated in one of Europe's major leagues, players and coaches get loads of accolades and recognition for accomplishing such a rare feat.
That is why it was a bit surprising to see only two Juventus players on the shortlist.
Serie A may not be as competitive as it has been in the past, but last season Juventus were one of the greatest teams in Europe. Unfortunately they did not have a chance to prove it.
It is safe to assume that Gigi Buffon and Andrea Pirlo were taken as much for their national team play as their club play.
Prilo was one of the two best players at the Euros along with Andres Iniesta, but he was just as great for club as for country.
If the voters were really looking at both competitions, Pirlo would be in the final three along with Lionel Messi and Cristiano Ronaldo, but we'll have to wait and see what happens there.
Claudio Marchisio, Arturo Vidal or one of Juventus' great defenders could have been selected after a record-breaking season.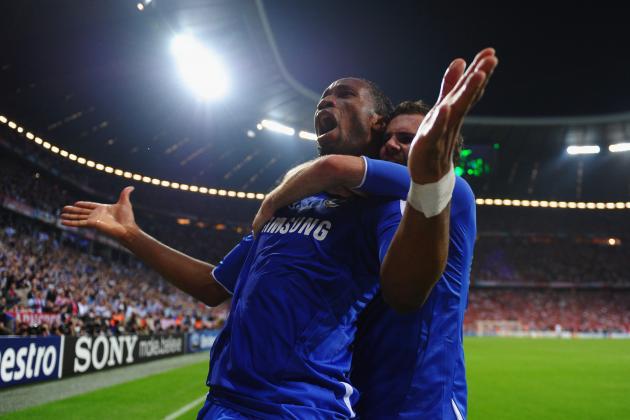 Laurence Griffiths/Getty Images

When the 2011 23-man shortlist came out, European champions Barcelona had seven representatives on the list.
In 2010, Inter had four players from their treble-winning team on the list.
This year, there is only one representative from the champions of Europe—Didier Drogba.
Of course, the situation was very different last season. Chelsea did not win the league title like the previous winners and were not exactly dominant in the Champions League.
Wrong choice?
The number of Chelsea players selected is surprising, but perhaps choice itself was wrong.
Didier Drogba may forever be defined by his clinching penalty in the Blues' Champions League win over Bayern Munich.
But beyond that match where he also scored the equalizer, he was never Chelsea's best player and certainly not one of Europe's best players.
Juan Mata and Petr Cech were far more influential to their team's success in each competition, especially Cech.
Drogba had the defining moments of the penalty shootout, but it was his keeper who was even more responsible for the win as he got a hand on all but one of Bayern's shots and was almost unbeatable during his last three matches.
What's more is that the three great Champions League matches and the couple of other clutch performances Drogba played were clutch, but only a tiny part of the season.
He has all but disappeared by moving to China and his candidacy ended almost six months ago.
Drogba had a superb month of football and the importance of his play was so great that he made the list, but it can certainly be argued that he was the second-most deserving Chelsea player.
Clarification
The point is not that Drogba should not be here. His one month of play is hard to weigh against 7-10 months of great play from other stars, but it was a really great month.
The point is that Cech is a bit more deserving.
There are a handful of undeserving players on the list that could make room for both Drogba and Cech, but if only one Chelsea star could be picked, it should be the Blues' keeper.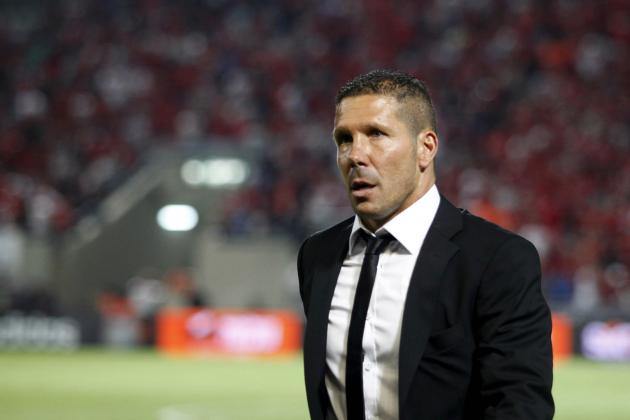 EuroFootball/Getty Images

Sir Alex Ferguson is arguably the best manager in the world. He is one of the best ever, in fact.
However, his inclusion in this year's shortlist is down to reputation more than the actual job he has done.
In England, the Manchester United boss did very well to fight through injuries and take the title race to the final match. However, in the end, he lost to Roberto Mancini.
More importantly, Ferguson greatly failed in Europe.
United were put in to a very easy Champions League group that they should have won even with their weakened squad, but instead suffered an embarrassing early exit from the tournament before getting dominated by Athletic Bilbao in the Europa League.
It would be fair to say Ferguson had one of his better seasons as a manager with the way he overcame injuries and managed his team, but he had nothing to show for it.
As is evident by the inclusion of Roberto Di Matteo on the shortlist, trophies are a huge factor when measuring coaches for this award and the great Manchester United boss had none.
Simeone more deserving
One man who did have trophies was Atletico Madrid's Diego Simeone, but his impact in Spain goes well beyond silverware.
The 42-year-old has completely changed Los Colchoneros and turned them into one of Europe's top teams.
Since taking over last winter, Simeone has brought tactical variety, confidence and fantastic football to the capital.
The Argentinian led Atleti to their second Europa League trophy in three years and outclassed the reigning champions of Europe when Madrid dominated Chelsea in the UEFA Super Cup.
If Simeone had the resources to add depth like Di Matteo, Ferguson or Jose Mourinho, he'd be leading one of the best teams in Europe right now.
Sir Alex Ferguson has the legacy and deserved reputation as one of the world's great managers. However, Diego Simeone was the better coach last year and deserves recognition from FIFA.
Other alternatives
Sir Alex Ferguson is not necessarily the player who should have been replaced, although Simeone is more deserving than him.
Perhaps more disappointing was Joachim Lowe who took this great German team on a historic run of victories before once again losing when the pressure was on in the Euros.
Roberto Mancini also could have been taken off considering the fact that he almost allowed Ferguson and United to overtake them when they had no business doing so. Not to mention the fact that City also went out in the group stages.