NASCAR: 5 Tracks That Belong in the Chase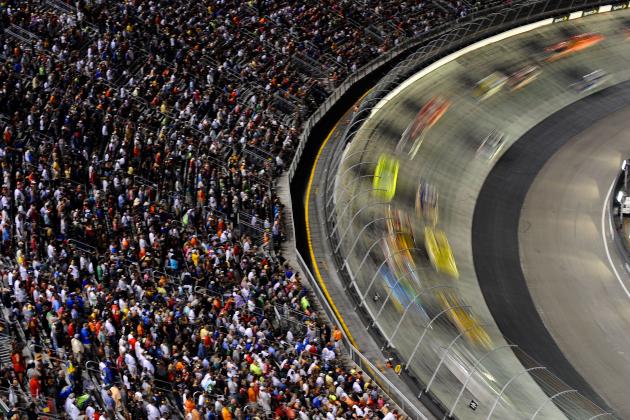 Jared C. Tilton/Getty Images
The current Chase for the Sprint Cup has 10 great tracks already in it, but there are so many other tracks that deserve even a semi-regular chance to be part of the Chase, as well.
Now that we've all but whittled down the remaining contenders for the Chase for the Sprint Cup to Jimmie Johnson and Brad Keselowski—barring a huge comeback from third- or fourth-ranked Clint Bowyer or Kasey Kahne in the last three races, of course—it's time to reflect a bit on some of the venues NASCAR has visited thus far in this year's Chase.

In much the same way we see Americans having a fervency for either Barack Obama or Mitt Romney for the presidency, if there's one thing that splits the vote for NASCAR fans, it's the 10 tracks that host the Chase each year.

Some wonder why certain tracks are in the Chase, while other venues are not, even though logic would dictate that some of those latter venues would be far superior to those that already offer a ringside seat to the Chase as it unfolds.

So we at Bleacher Report decided to come up with what we call "The 5 Tracks That Should Be in the Chase." It's not like there really is anything significantly wrong with any of the current 10 Chase sites, but variety isn't only the spice of life, it's also the spice of NASCAR—or at least it should be.

But before we list our five potential substitute sites, let's take this a step further. We want to be fair and equal to as many tracks as possible. We don't necessarily feel great about taking a Chase date away from one track, just to give it to another track, if for no other reason than it would just seem better.

Rather, what we'd like to see is NASCAR potentially go to a rotating, round-robin type of format when it comes to awarding which tracks would host races in the Chase every year.

In other words, move the Chase around—a lot. This way, we would give more NASCAR fans across this great land of ours an opportunity to see the Chase in their own backyards, rather than having to travel hundreds of miles and spending hundreds, if not more than a thousand dollars, just to see a race.

So what we'd like to see is rotate five races in and out of the Chase every year. In other words, and using Sunday's race at Martinsville for example, let it host a Chase race one year, and then be replaced by a comparable track the following year. Then we go back to Martinsville in the third year and continue to flip-flop sites with each passing year.

These are our picks. What are yours? Leave your comments after you've finished reading our picks.

Follow me on Twitter @JerryBonkowski
Begin Slideshow

»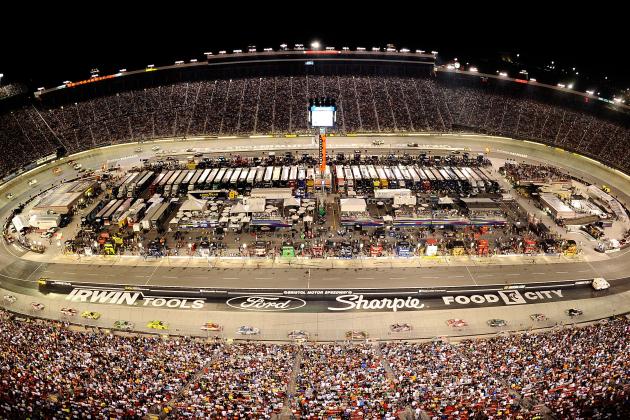 Jared C. Tilton/Getty Images
Just three words best describe this place: 'It's Bristol, baby!'
I've been saying for years that Bristol Motor Speedway absolutely, positively belongs in the Chase. The world's largest short track, with a capacity of 160,000, is a fabled venue for many.

Experiencing a race at Bristol is unlike any other, where virtually every one of your senses are overwhelmed by the overall racing experience, including the sights, sounds, smells and touch.

Just the sheer numbers that can be fit into BMS is more than enough justification to warrant awarding it a Chase race. The only other track in the current Chase format that even comes close to matching Bristol's attendance potential is Texas Motor Speedway, where they can shoe-horn in about 150,000, if needed.

Bristol is too big not to be included in the Chase.
One other point: If Bristol were to get a Chase race, what would that do to its two usual spots on the NASCAR schedule?

Simple. Move the August summer race to, say, the third or fourth race in the Chase, still under the lights and still on Saturday night.

This one, to me, is a no-brainer.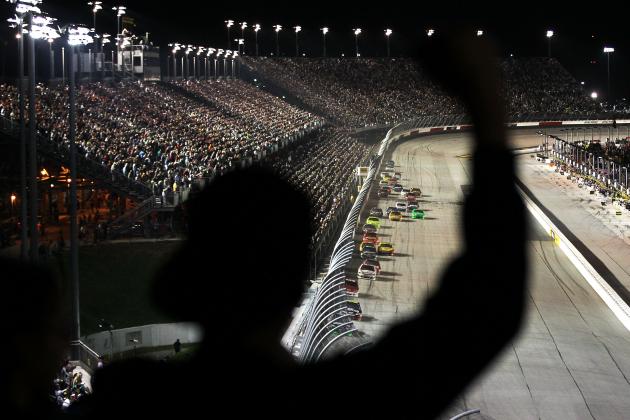 Jamie Squire/Getty Images
Darlington. The Chase, Under the lights. Enough said!
What better way for NASCAR to contrast its modern day technology with a race at an old school track like Darlington?

Granted, NASCAR took away one of the Grey Lady's two annual races several years ago, leaving it with a new race weekend and forced to build a new tradition. Instead of the legendary Labor Day Weekend race, the new tradition is on the Saturday before Mother's Day—one that fans have readily taken to.

But I'd be willing to bet most mothers wouldn't mind seeing that new tradition scrapped if Darlington were to be included in the Chase—even if it were just every other year.

Or how about this as an idea: Have Darlington host a race on Mother's Day weekend one season, and then the next season it would be held during the Chase.

Any way you look at it, Darlington should be in the Chase, even if it's just once every two years. This is old school NASCAR racing at its best. And the best racing in NASCAR should be part of its marquee event, shouldn't it?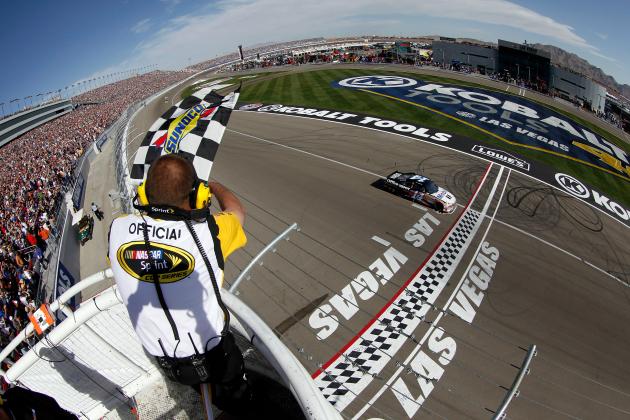 Tom Pennington/Getty Images
There's only one city like it and only one track like it: Viva, Las Vegas!
With NASCAR moving its season-ending awards banquet to Las Vegas three years ago, it stands to reason: Why not have the season-ending race there?

Surely, Las Vegas could create a world-class weekend that the current host track for each season's finale, Homestead Miami Speedway, simply can't match, even with South Beach right up the coast.

Better yet, instead of having the final race of the season on a Sunday, let's have it start late on a Saturday afternoon, finish under the lights and then hold the post-season banquet two days later on Monday night.

Homestead Miami Speedway's current deal to host the season-ending race (along with Ford sponsorship) ends after the 2014 season. That's just two years from now.

I'm willing to bet that Las Vegas is already getting a great deal of consideration as a possible new host for the season finale in all three series: Sprint Cup, Nationwide Series and Camping World Truck Series.

This would be a win-win for everyone, we feel.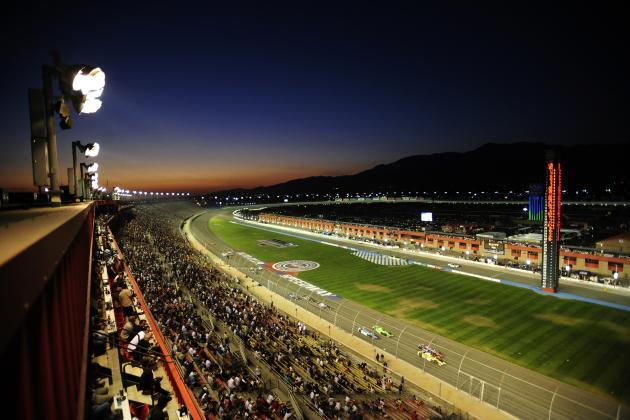 Robert Laberge/Getty Images
Why let IndyCar have all the fun. Let's see NASCAR under the lights back in Fontana.
I admit, I have some slight misgivings about this one.

If we were to include Las Vegas in the Chase—especially if it becomes the permanent yearly host for the last race of the season across all three racing series—it would draw a number of fans from Southern California.

Unfortunately, that could potentially negate the need to have Auto Club Speedway return to the Chase, where it was for the first several years before it (and the track's second annual race date) was taken off the Cup schedule.

Still, I've always been a fan of the two-mile track about 50 miles east of downtown L.A. And I think that track got a bad rap for some things that weren't always in its control.

First, oppressive heat due to having a race there on Labor Day, as was previously the case, kept thousands, if not tens of thousands, of fans away.

Second, even though the Los Angeles market doesn't have an NFL team, football is still a popular thing to watch on TV on Sunday afternoons.

So, much like I proposed with both Darlington and Bristol, let's have the venerable track in Fontana, California return to the Cup schedule in, say, early October and under the lights on a Saturday night—maybe five races prior to the end of the Chase in Las Vegas.

You won't have the oppressive heat that kept fans away previously when the track ultimately lost one of its two annual races. Plus, a Saturday night race would not have to go head-to-head with the NFL on Sunday.

Sure, it'd have a little crossover with college football on Saturday, but most college games are played during the day, anyway, creating a made-for-TV night race situation that would be sure to draw fans both to the track and in front of their TV sets.

And to appease some critics that just don't like the place, ACS would be a perfect candidate to be in the round-robin format of hosting a Chase race every other year—that is, if every year would not be a palatable option.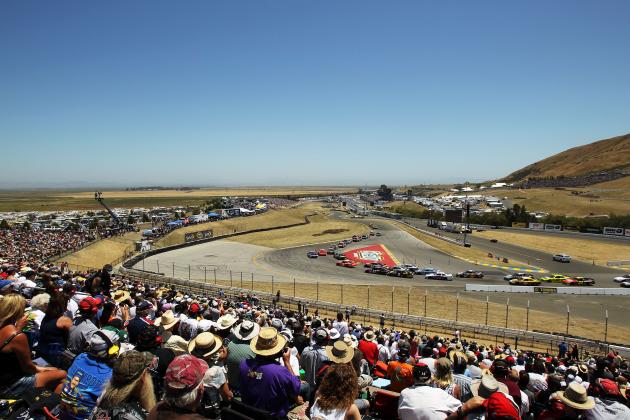 Ezra Shaw/Getty Images
Incredible views and incredible racing, that's Sonoma Raceway.
This is another one of those tracks that should be in the Chase.

Being a road course, it would be the ultimate wild card track—much more so than Talladega—but one that I would concede should be part of the rotational round-robin format I proposed earlier, where it would be in the Chase one year, out the next, back in the third, out the fourth and so on.

I admit a bit of hesitation on this one, as well, because this could potentially give California two tracks in the Chase, not to mention Las Vegas closeby for a third and Phoenix for a fourth.

So, I would structure the schedule to make sure that Sonoma would be in the Chase one year, Auto Club Speedway the next, and keep that rotation going forward.