5 Moves Brian Cashman Must Make to Salvage His Reputation with the Yankees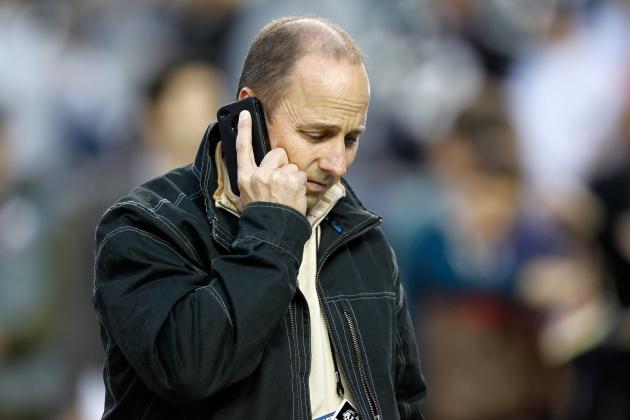 Gregory Shamus/Getty Images

On Sunday night, the 2012 Major League Baseball season officially ended with the Giants winning the World Series.
With the baseball year now over, the New York Yankees can concentrate on 2013.
As fans, we will all make our wish lists and slide shows of players the Bombers need to get or we would like to see in pinstripes.
Ultimately, in the end, it is up to one person who the Yankees bring in, Brian Cashman.
The Yankees GM is the architect of the squad and over recent time, he's made a lot of moves that have both been good and bad.
Over the next few years, Cashman has to figure out a way to build a Yankees team that while wins, fits into owner Hal Steinbrenner's 2014 plan of getting the payroll down to $189 million.
In the past, some people have referred to Cashman as the "checkbook GM," although he has attempted to shed that label and image in recent time.
What moves can Cashman make this off-season that can help salvage his reputation as a top executive in the sport?
Click through to find out.
Begin Slideshow

»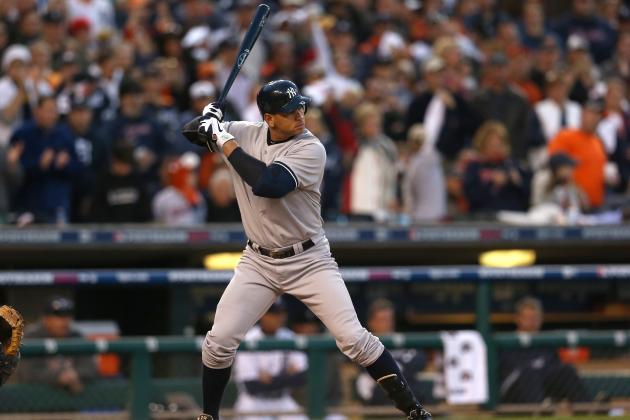 Jonathan Daniel/Getty Images

We all know as of October 29, Alex Rodriguez will be a Yankee.
Key words: on October 29.
That means plans can change come November, December, January or February.
A-Rod's terrible performance in the 2012 Postseason, which included him being benched twice in the ALCS and being pinch-hit for several times, means Brian Cashman needs to make a major change to the team.
It starts with A-Rod and his contract. It ranks up there as one of the worst right now in all of baseball, and it's weighing down the Yankees payroll and future.
If Cashman wants to really get on the fans good side, then he will work hard, and under the radar, to deal A-Rod out of New York.
The Miami Marlins make a lot of sense given the fact that the 37-year-old is from the area, but the Marlins are trying to shed payroll, as they just did with the recent trade of Heath Bell to the Arizona Diamondbacks in a three-team deal.
The Los Angeles Dodgers could have made sense, especially after they went on one of the largest trading sprees, landing Hanley Ramirez, Adrian Gonzalez, Josh Beckett and Carl Crawford, but Ramirez is the current third baseman.
Trading A-Rod will be difficult, but I know Cashman would absolutely love to get rid of him for the sake of the Yankees future.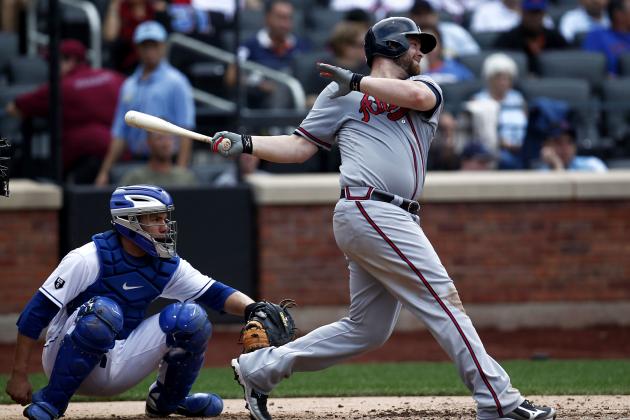 Jeff Zelevansky/Getty Images

One of the holes the Yankees have heading into 2013 is at catcher.
Russell Martin is a free agent and there's a possibility that he might not be back.
If Martin gets a deal elsewhere, where do the Yankees turn to for a catcher?
I have an idea, and it's one fellow Bleacher Report Featured Columnist Kenny DeJohn shared as well in his column: Brian McCann.
The Atlanta Braves have a $12 million team option that they have to decide on for McCann, and given his down season where he hit .230, Atlanta may decide to pass on him and move on.
McCann will be a 29-year-old when the 2013 season gets going, so he's not another old player on the decline.
He averages right around 22 home runs and 90 RBI while hitting .280, which are solid numbers.
Upgrading at catcher with McCann would be a solid move for Cashman to make, that is if Atlanta doesn't exercise the option first.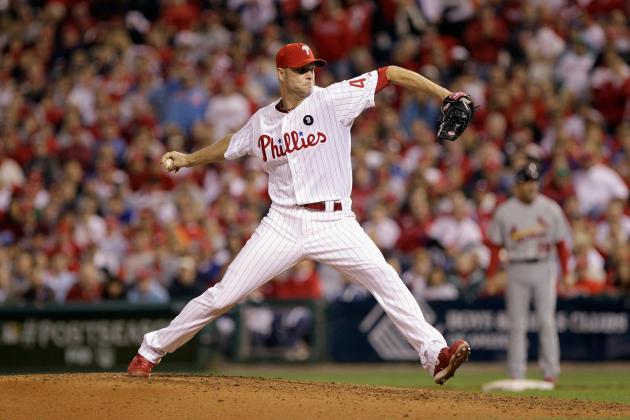 Rob Carr/Getty Images

What Rafael Soriano does in regards to 2013 looms on Mariano Rivera.
The Yankees long-time closer is not sure if he wants to pitch in 2013 or call it a career, which means Soriano has a decision to make.
Soriano has until Wednesday to decide if he is opting out of his contract to become a free agent, and in all likelihood, he's going to, considering Scott Boras is his agent.
Lets say Rivera comes back: that means Soriano is gone from the Bronx.
Make no mistake about it, Soriano was a very valuable weapon out of the bullpen, but his contract as a reliever was not a very good one.
The Yankees still need to replace his production out of the bullpen, and I have a suggestion: Ryan Madson.
Madson left the Phillies to sign a one-year deal with the Reds in 2012, but he never threw a single pitch in the season after he tore a ligament in his elbow, which required Tommy John Surgery.
Cincinnati has an option for him, which is almost certainly going to be declined, and he'll be a free agent again.
Madson is a good pitcher when healthy, and if he has trouble landing a big-time contract for 2013, the Yankees could sign him to an incentive-based deal to see if he can prove himself.
Having Madson with David Robertson and Rivera would make for a good back-end of a bullpen.
The good thing about it for Cashman is that with Madson recovering from the injury and surgery, he could sign him for a lot less than the $14 million he owed Soriano in 2013.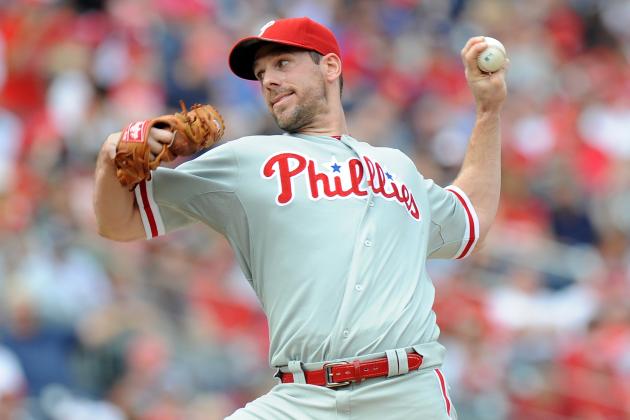 Greg Fiume/Getty Images

In 2012, the starting rotation was very good, and in the playoffs, it was outstanding.
Brian Cashman knows the importance of having a solid rotation, and for the third year in a row, he'll be scouring the market for starters.
Hiroki Kuroda and Andy Pettitte are on the free agent market. Pettitte will either choose to pitch for the Yankees again or retire, so he's not as much of an issue, although he would be great to have back in 2013.
Now Kuroda is a different story. He had a solid 2012 and really built up his value and could get a raise from the $10 million he got last year.
What if a team decides to offer more money and years to him? There's no guarantee that Kuroda will take whatever offer the Yankees give him to stay, although in a perfect world, that would be fantastic.
So what if Kuroda signs elsewhere for 2013? The Yankees need an answer, and I have a suggestion: Cliff Lee.
I've been on the Cliff Lee train for three years now. I wanted the Yankees to trade for him back in July of 2010. I wanted the Yankees to sign him as a free agent in the winter of 2010-11. And then, I even wanted the Yankees to try and trade for him this past summer.
Never mind the 6-9 record he posted in 2012. Instead, look at the 3.16 ERA, the 211 innings pitched, the 207 strikeouts and just 28 walks. It's one of the rare cases where a record doesn't matter.
Adding Lee wouldn't be cheap. He's still on hook for another three guaranteed years and $75 million, plus an vesting option for a fourth season worth $27.5 million.
But if the Yankees really want someone like Lee, all they have to do is take the contract off the Phillies hands, although I think they'd look for some players in a return deal.
Lee is also 34, but he still continues to show some of the greatest control on the mound in the game and pairing him with CC Sabathia would make a nice 1-2 punch in the rotation.
The Phillies placed Lee on waivers, but decided to pull him back after the Los Angeles Dodgers claimed him this past summer. The Phillies Gm Ruben Amaro knew he could probably get more out of a deal for Lee in the winter.
It's a long shot that Cashman goes for Lee, but he would be making up for the free agent that got away from him two years.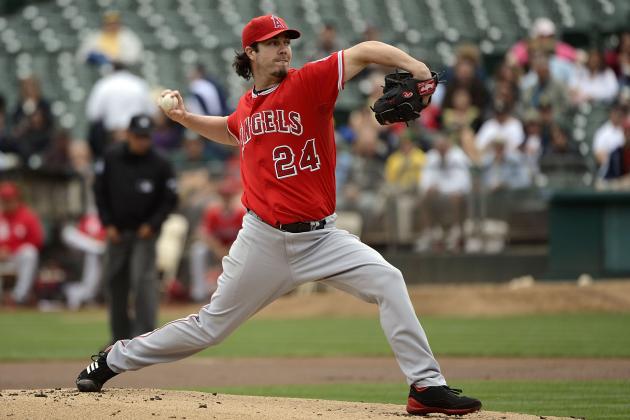 Thearon W. Henderson/Getty Images

When you look at the list of free agent pitchers, I see three of them as the "marquee names."
There's Zack Greinke, who is going to get a mega-deal from somebody, but I don't think it will be the Yankees, although that would be a statement move by Brian Cashman.
There was Jake Peavy, but the Chicago White Sox locked him up to a two-year extension, taking him right off the market.
Then there is Dan Haren of the Angels, who might be a free agent if the Angels don't pick up the $15.5 million option for 2013.
Haren had a down season for the Angels in 2012, but he's still a very talented pitcher who can help any contender win.
He does prefer the west coast, but two years ago, he was willing to accept a trade to the Yankees from Arizona, but the Angels ended up getting to Haren first at the trade deadline.
Putting Haren with CC Sabathia, and potentially Andy Pettitte and Hiroki Kuroda if they return, would make for a solid rotation.
I don't know if Haren will get $15.5 million a year, but $10-13 million a year could be reasonable and something Cashman could look into.