WWE Hell in a Cell 2012 Results: Ryback, Punk and What I Loved, Hated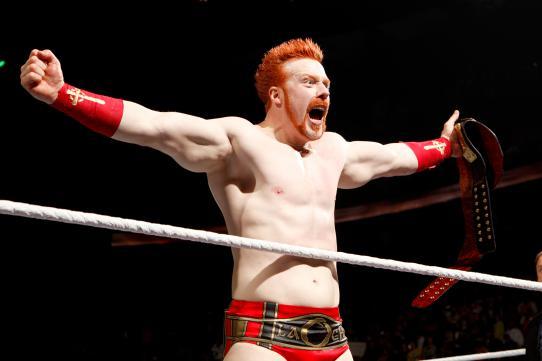 From WWE.com
The WWE had its best foot forward for tonight's Hell in a Cell pay-per-view in an event that overachieved for the most part.
With very hot portions of the show at the beginning, middle and end in front of an even hotter crowd, WWE Hell in a Cell was marred only by a shady, albeit understandable, screw-job finish in addition to the obligatory come-down moments.
Begin Slideshow

»
From WWE.com
Randy Orton vs. Alberto Del Rio was a very hot match to start the show as excellent wrestling highlighted a very strong back-and-forth contest.
The story of the match was the many unique counters, including Alberto Del Rio's amazing double-stomp on Orton's chest from the top rope.
The best counter of the match came during the finish when Orton took advantage of a enzuigiri miscue to end Del Rio's night with an RKO.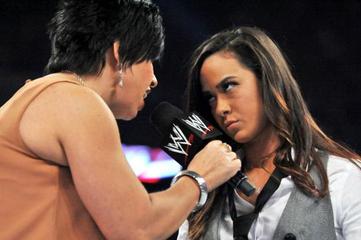 From WWE.com
Forget the overt ambiguity behind an "affair" storyline (neither AJ Lee or Cena are married nor have any of these presumed marriages been addressed throughout this storyline), Vickie Guerrero wasted several minutes of pay-per-view time and money teasing a TV angle.
So for those of you who paid upwards of $50 to see the progression of an affair storyline involving WWE's top star, you have been rewarded with more hype, not substance.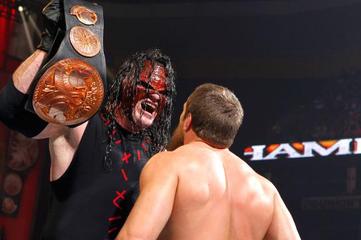 From WWE.com
This match was aided greatly by fan support for Team Hell No, who have to be considered the most over tag team in several years.
The ongoing dissension and dysfunctional relationship which Kane and Daniel Bryan share was well-highlighted, as miscommunication between the two lead to a disqualification victory for Team Rhodes Scholars following Kane's rampage.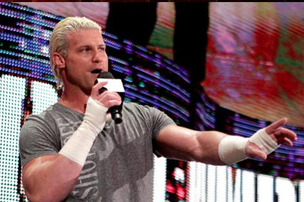 From WWE.com
The WWE's tease of Dolph Ziggler being "guaranteed" to cash in his Money in the Bank briefcase was as pointless as it was predictable.
Ziggler was shown as an interested spectator backstage as the announcers played up the inevitability of Ziggler cashing in the Money in the Bank briefcase.
Following the World heavyweight championship match between Big Show and Sheamus, Ziggler remained absent as the matter was never addressed again.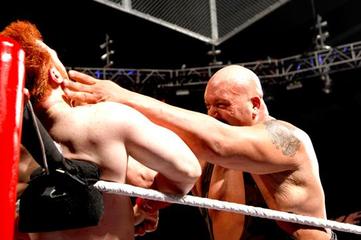 From WWE.com
In the match of the night, despite being faced with stout competition, Sheamus and Big Show told a wonderful story and painted Sheamus in a sympathetic light as the valiant loser after several months of being the difficult-to-embrace front runner.
The look of intensity on Sheamus' face by the end captured the spirit and energy of the match as he eventually came up short, ending a long reign as World heavyweight champion.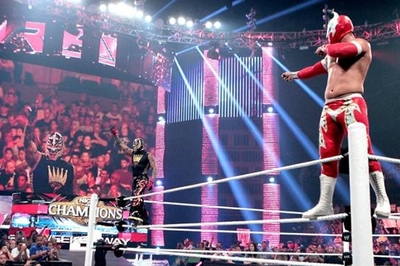 From WWE.com
While it did have its slow moments, the tag team match between the Prime Time Players and Mysterio-Cara helped further the importance of the tag team division (with two tag team matches on one pay-per-view) while making good use of two very talented teams.
The Prime Time Players are beginning to build momentum as a heel tag team, while Mysterio's career is being preserved with a limited workload in a tag team with Sin Cara.
The finishing sequence made a very competitive tag team match worthwhile; however, Sin Cara's apparent head injury may have derailed a tag team that has built sizable momentum over the past few weeks.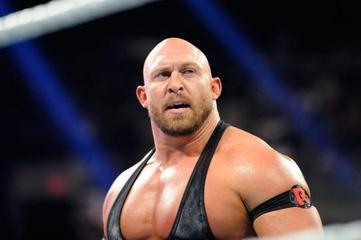 From WWE.com
While Ryback losing had to be done in a manner that will protect him, the finish of having him actually take a pinfall loss may still hurt him in the short run.
Even if the WWE strikes Ryback's loss from the record, which is expected to happen yesterday due to dirty deeds done by the referee, fans will still remember the night they saw Ryback unceremoniously lose his first match.
On a more positive note, the moment did not appear to be too big for Ryback as he demonstrated impeccable timing playing to the crowd and showcasing his patented power offense.