Atlanta Hawks: 5 Unanswered Questions Before the Regular Season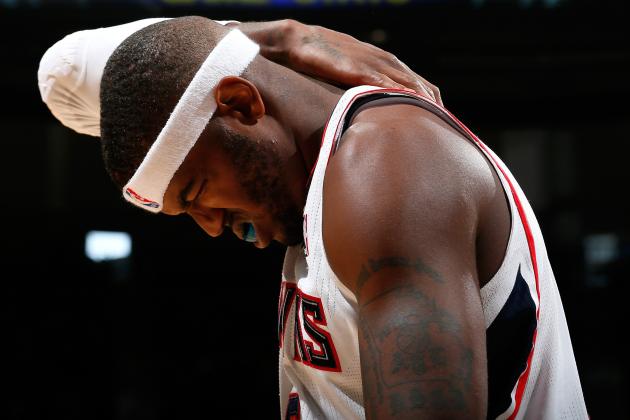 Kevin C. Cox/Getty Images

The Atlanta Hawks' preseason came and went, lost in the shuffle and placed on the back burner by the Falcons' undefeated season (so far).
The Hawks are still a blank canvas after posting a 3-4 record during a warm-up act that included some encouraging moments.
However, their future still poses more questions than answers.
Head coach Larry Drew narrowed the roster down to 14 players instead of sticking with the 15 allowed by the league, creating controversy in the process by cutting forward Damion James along with James Anderson.
James had pleasantly surprised everyone with his performance in the exhibition games, so why did he get released?
That is just one of the five questions the Hawks have yet to answer before their regular season debut on Friday night against the Houston Rockets.
Begin Slideshow

»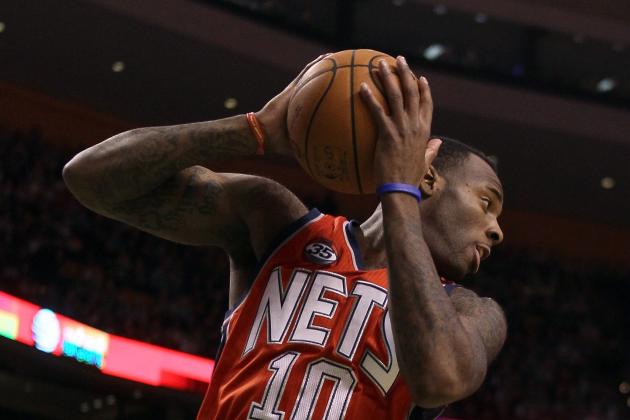 Elsa/Getty Images

First things first, let's not overstate Damion James leaving Atlanta as some kind of season-altering move.
Damion James was one of the highlights of the preseason for Atlanta, but it's not like the Hawks are cutting the future of the franchise.
However, James was the only one to get an A on the list linked above, not because he was the best player on the team, but because of the effort he put in day in and day out and the improvement he showed on the court as the games went on.
In fact, the 25-year-old forward was pretty optimistic about his chances not too long ago.
His 6.5 points and 6.8 rebounds per contest clearly caught Drew's eye; otherwise he wouldn't have started two games.
That was the same amount of starts as Anthony Tolliver. Tolliver is on a non-guaranteed contract and was in jeopardy as well, but he stayed on the team.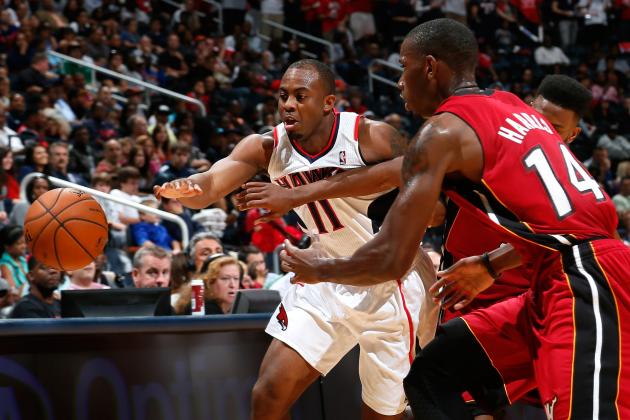 Kevin C. Cox/Getty Images

While he deserved to stay, James Anderson was a prime candidate to be shown the door.
The writing was on the wall for a while regarding Anderson, and there is little-to-no doubt about why he was released.
Anderson started just one game and played an average of 10.7 minutes, all while scoring just 2.0 points per game.
Anderson is a third-year pro who probably knows by now that, in order to make a roster, it's not just about how much time you have on the court, but what you do with it when you get the chance.
He clearly didn't do too much with his opportunities, and that cost him his future as an Atlanta Hawk.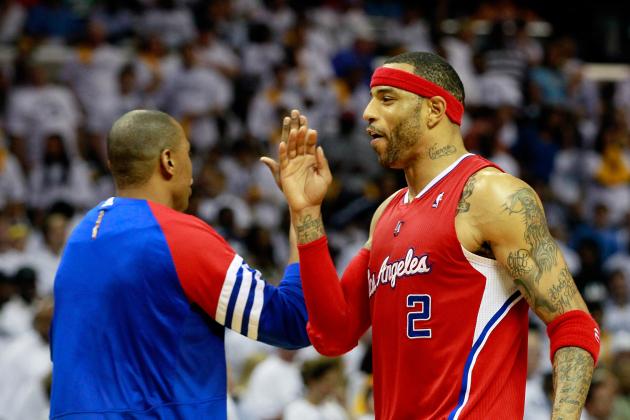 Kevin C. Cox/Getty Images
Kevin Martin is one of the remaining available free agents
NBA rules allow the Hawks to carry 15 players in their roster, dressing 12 of them for game time.
Right now they have 14 active players available, and that means that they could add another piece to the puzzle if they chose to do so.
Considering the alternatives, odds are that the Hawks will stick with 14 for the moment.
Whether they make other moves or not will remain to be seen, along with their playoff chances.
Kenyon Martin could be an alternative, considering he is one of the most attractive remaining available free agents on the market.
Martin could be an intriguing option for a team lacking in size, but the Hawks have no shortage of forwards, something that brings us to our next question…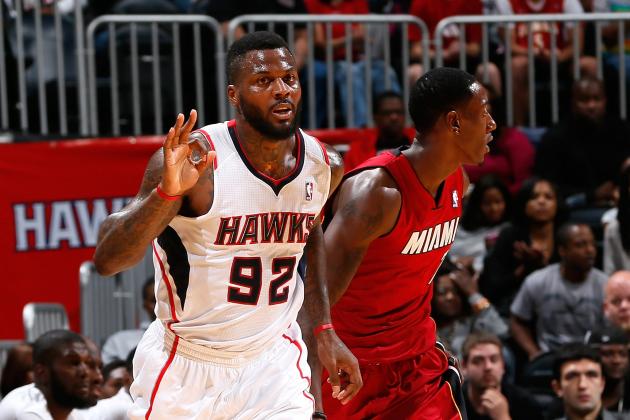 Kevin C. Cox/Getty Images

The candidates for the position come in a variety of styles, and each one of them hope to get Larry Drew's vote of confidence for the start of the season.
Let's narrow this down, election-style.
Josh Smith is an undisputed starter and has plenty of experience as a small forward, but he will probably spend most of his time at power forward, at least for the time being.
Anthony Tolliver is the underdog in this race, but he only averaged 3.4 rebounds during the preseason and is not the best option of the bunch on defense, so he is out of the race as well.
Tolliver will more than likely end up being Smith's backup as a power forward.
It all comes down to Stevenson and Korver. Both of them are veterans that know exactly what they bring to the table.
Korver is a three-point shooter that could really benefit from all the open shots he will have as Smith and Al Horford draw plenty of double-teams. His campaign motto would be: "Nothing But Net."
Stevenson's motto would be "Lockdown Potential." When he is on his game, the former Net can provide valuable defense to a team that will have precious little of it to begin with.
Just don't ask him to provide an offensive spark: He averaged 2.9 points per game last year and hasn't been in double digits since the 2007-08 season.
The odds-on favorite is Korver, but the door remains open for an opening day upset.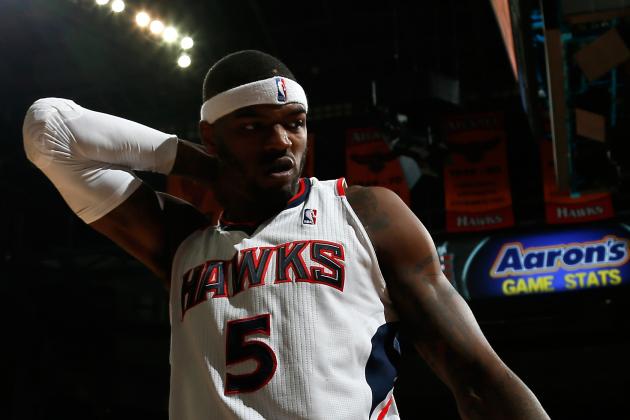 Kevin C. Cox/Getty Images

As long as Josh Smith doesn't sign a contract extension, every single option is on the table for the Hawks.
Assuming that Smith will remain with the team beyond the February trade deadline would be naive. The Hawks have a new GM in Danny Ferry, and Ferry has already proven he will not hesitate when it comes to trading long-time Hawks.
The James Harden trade also proved once again that the NBA is still a business guided by the bottom line while ideally also putting a competitive product on the court.
One day Kevin Martin is one of the cornerstones of the Houston Rockets, and the next he is joining Kevin Durant and Russell Westbrook in their pursuit of a title in Oklahoma City as Harden heads to Houston.
The Thunder had a good thing going with Harden on the roster, but they made the trade about money, proving that nobody knows what will happen when it comes to upcoming free agents in today's NBA.
It remains to be seen whether the Hawks follow the Thunder's footsteps or if they take a wait-and-see attitude with their versatile forward until next summer comes around.