With the San Francisco Giants holding a 3-0 lead in the best-of-seven 2012 World Series, and the way the Detroit Tigers have been performing, it sure doesn't look like we are going to need extra games to settle this year's Fall Classic.
Detroit's offense has been bad, hitting .165 for the series. They haven't scored a run in their past 18 innings of baseball, picking up only seven hits over the past two games—and three of those have come from Omar Infante.
But you can never say never. Just ask the team that they are playing against—a team who knows a little something about being on the brink of elimination, having come back from that point twice to go on and win their two previous playoff series in 2012.
Should the Tigers emerge victorious in Game 4, here's what you need to know for the rest of the Series.
Remaining 2012 World Series Schedule
Game 4 at Comerica Park (DET): Sunday, October 28, 8:00 p.m. ET, FOX
Pitching Matchup: Matt Cain (SF) vs. Max Scherzer (DET)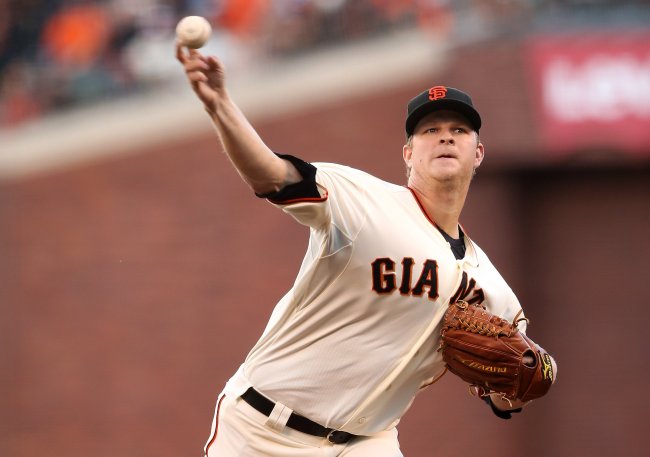 Ezra Shaw/Getty Images
Game 5 at Comerica Park (DET): Monday, October 29, 8:30 p.m. ET, FOX (if needed)
Pitching Matchup: Barry Zito (SF) vs. Justin Verlander (DET)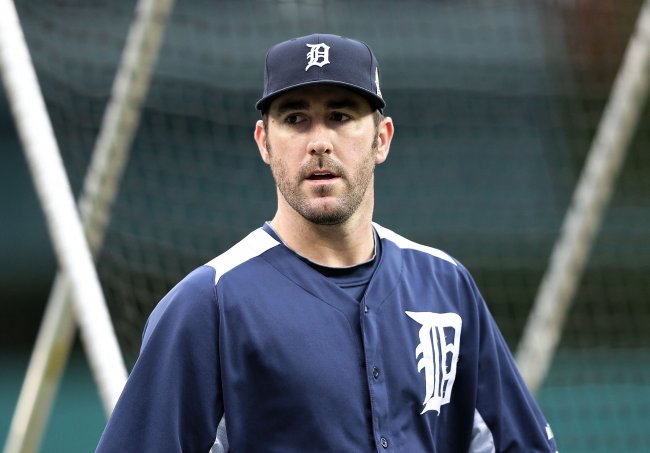 Leon Halip/Getty Images
Game 6 at AT&T Park (SF): Tuesday, October 30, 8:00 p.m. ET, FOX (if needed)
Pitching Matchup: Doug Fister (DET) vs. Madison Bumgarner (SF)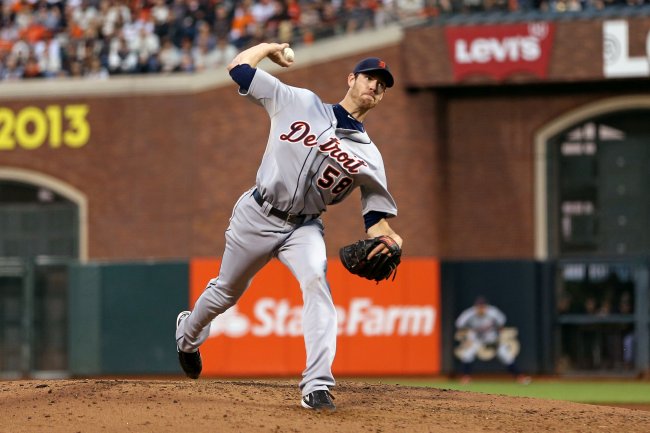 Christian Petersen/Getty Images
Game 7 at AT&T Park (DET): Thursday, Nov 1, 8:00 p.m. ET, FOX (if needed)
Pitching Matchup: TBD (DET) vs. TBD (SF)
Game 3 starters Anibal Sanchez (DET) and Ryan Vogelsong (SF) would be the next pitchers up in their team's rotations.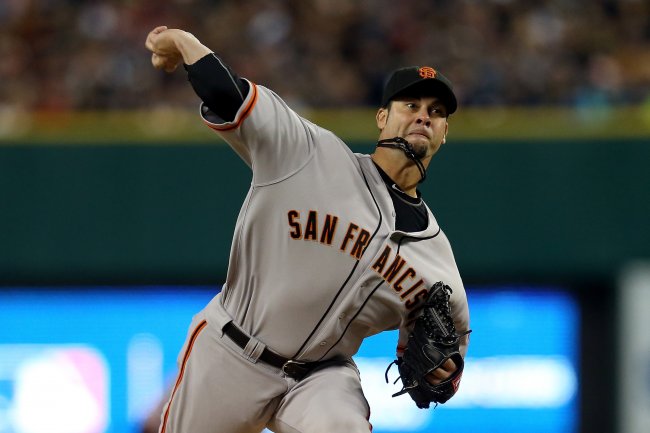 Jonathan Daniel/Getty Images