UFC Fight Bonuses for the Month of October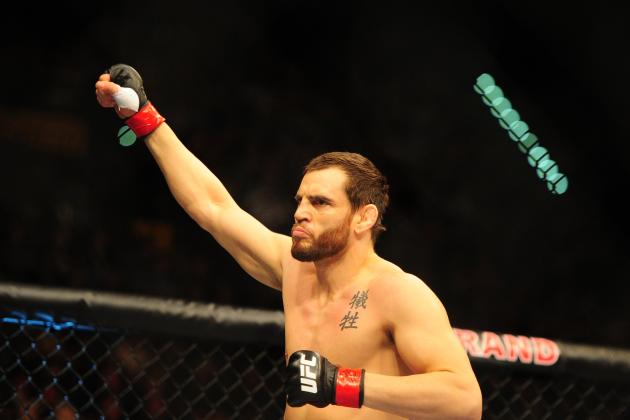 Mark J. Rebilas-US PRESSWIRE

It was a relatively quiet month for the UFC, but stuff still happened. Anderson Silva toyed with Stephan Bonnar, Antonio Silva tightened his ham-fisted grip on contender status and several fighters established or re-established themselves as serious contenders in their respective divisions.
Just as the UFC hands out fight bonuses after each event, we here at Bleacher Report like to present bonuses for the best performances of the entire month. If you ask me, getting a bonus for the entire month is far more prestigious, if far less lucrative. Please enjoy.
Begin Slideshow

»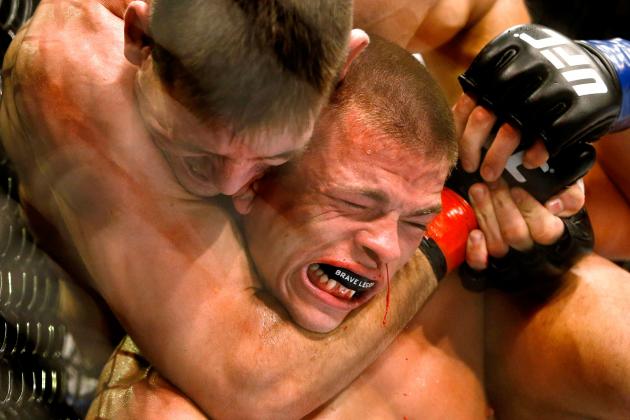 Photo credit: AP Photo/Felipe Dana via ESPN
Demian Maia returned to his roots.
That was the common headline when Maia used a neck crank to squeeze the will, as well as a good amount of blood, out of Rick Story's body.
In the moments preceding the tap, Story's face resembled a dentist's sponge after, like, a gum shortening or what not.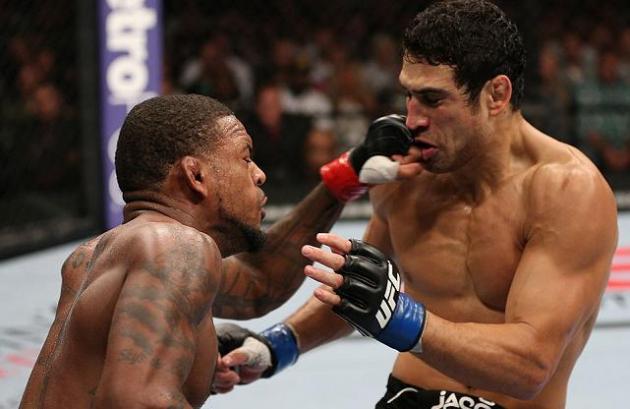 Photo credit: Fighters.com
Anderson Silva's entry may have been more spectacular, but there wasn't enough sport in it. He came, he clowned, he met expectations, he went home.
I vote for this one, which occurred at UFC on FX 5. Danny Castillo had Michael Johnson on the mat and in deep trouble, but couldn't quite close the deal despite trying for both a TKO and a submission. Johnson survived the first round by the skin of his teeth, but in the second took a bite of his own, knocking Castillo cold with a left hand.
Josh Hedges/Zuffa LLC/Zuffa LLC via Getty Images
At UFC 153, this back-and-forth fight certified Erick Silva as a serious welterweight, which is pretty impressive considering he didn't win the fight.
That distinction goes to Jon Fitch, who worked for submissions and pounded the young buck throughout. Fitch didn't abandon his sludgy, effective-but-unpopular fighting style; he just hooked it up to the back of a Hummer and got it moving again.
The UFC finds itself once again trying to solve a problem named Jon Fitch, and once again all's right with the world.