Esteban Granero: Grading His Early-Season Form for Queens Park Rangers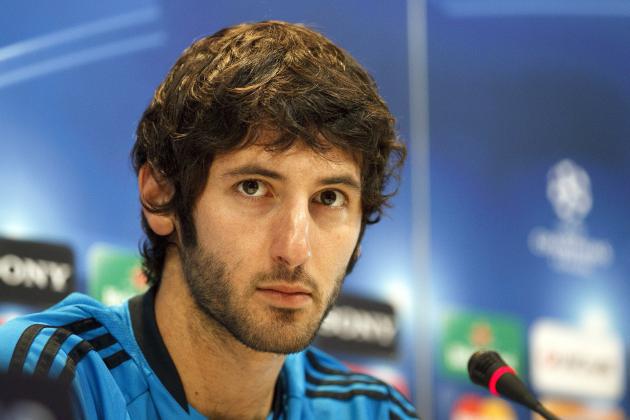 Angel Martinez/Getty Images

Esteban Granero swapped Real Madrid for Queens Park Rangers in the summer, and has impressed many since his move.
The Spaniard has been one of the shining lights in QPR's dour early season and has contributed one of Rangers' few goals to the cause. A player who has been lauded as the "real deal" by manager Mark Hughes, El Pirate has been winning fans since his Premier League debut, both at QPR and beyond.
But what grade would Granero get for his early season form? Read on to find out.
Begin Slideshow

»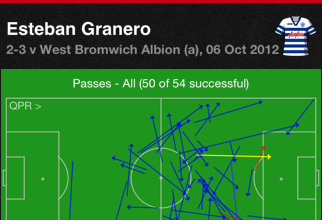 The majority of Granero's success rate for completed passes in games has been 80% or higher since his debut against Manchester City in September. His most impressive performance was against West Bromwich Albion, however, where he was successful in 93% of his attempted passes.
The 25-year-old has a simple yet effective passing style. He will not send 50- or 60-yard balls down the pitch, but on the other hand he will also not make easy passes to the most obvious player. His style is to send balls sideways and build up play intelligently, and with confidence.
The Spaniard's passing has been one of the better attributes to QPR's game in recent weeks, but interestingly he has struggled against two of the better opposition that Rangers have faced, despite the West London side giving a good account of themselves as a team.
He recorded just a 75% success rate against rivals Chelsea, and most recently only completed 25 out of 32 passes against Arsenal. This is his lowest total, and second-lowest percentage of the season so far.
The "park the bus" tactic Hughes employed on Saturday may go some way to explaining this lack of impact statistically. However, if 75% is deemed a poor score—then Granero is to be applauded for his consistently high standards.
His passing, however, has not quite reached the dizzy heights of an A or A+, and you can find out why on the next slide.
If there is one aspect of Granero's passing game he needs to improve, it is his play in the final third.
He was less than effective in his first few performances against Chelsea and Tottenham Hotspur, and created no chances against West Ham United. However, perhaps this is starting to change, as against West Brom he lifted a delightful ball over the Baggies' defense for Adel Taarabt to volley home.
Granero has superb vision, and technically he is spot on. Perhaps situating him in a more defensive role at QPR has stunted his attacking play, as at Real Madrid he played further forward. Or perhaps it is the fact that Rangers don't seem to be able to score that many at the moment, which is why his assists tally has dropped.
However, he only managed seven assists in three seasons for the Galacticos. And they have a couple of players who can grab a goal to say the least.
QPR have a plethora of attacking midfielders, and Granero is best utilized in a more defensive role at the minute. But to be graded any more than a B, he really needs to improve that final ball.
The video above shows you all you need to know regarding Granero's shooting technique.
It is quite simply a stunning effort, and flashes like that offer up the question as to why he doesn't play further up the field. The Spaniard's defensive role is more important to QPR right now. However, if things change, Mark Hughes could move him to a more attacking role so he can reap the benefits of his skill.
El Pirate only scored 12 goals since his career began in 2007 at Getafe. He is not a natural goalscorer—or at least does not play in a natural goalscoring role. However, after opening his account for QPR—if given the chance—Rangers fans could see more of the above.
His free kicks look effortless, but he is not taking on that many shots from open play at the moment. And of the ones he does, many rocket over the bar. Not his strongest quality, but when Granero gets it right, he gets it really right.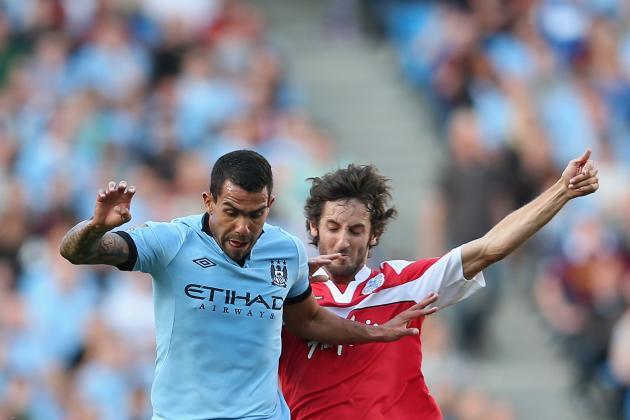 Clive Brunskill/Getty Images

Due to QPR's inability to keep a clean sheet, Granero has been tasked with helping to cover the back line.
Surprisingly, however, tackling hasn't been his forte in recent games. In the last four matches, El Pirate has made the same number of tackles: four. Not a positive statistic for QPR manager Mark Hughes, who was hoping Granero would play more of a solid defensive role.
However, what Granero is very good at is anticipating the ball and the pass the opposition is looking to make. With 11 interceptions since playing West Ham, Granero's cover of the defense is superb. Snuffing out attacks before they are able to charge down on goal, and winning back possession.
The 25-year-old has great vision when it comes to defending, but he needs to work on his tackling to receive anything higher than a B minus.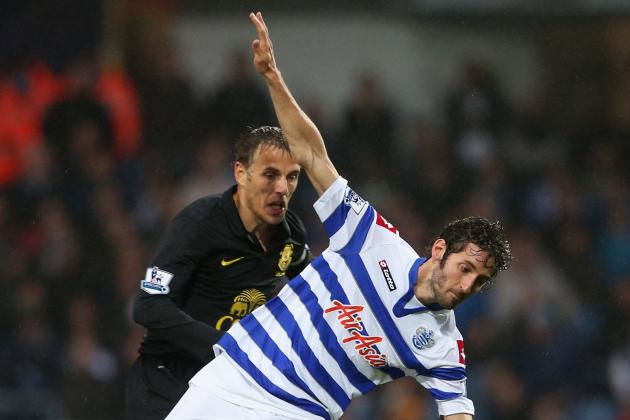 Scott Heavey/Getty Images

Esteban Granero is one of the hardest workers in QPR's side—an attribute that former manager Jose Mourinho noticed when working with the player in Spain: "nobody works as much as he does."
Granero covers a lot of ground, and has played every match of the Premier League season so far. He will track back to help the defense, and at times move forward to help the attack. Although as already stated there are things to work on, you can rest assured he will put all his effort into improving his game.
The former Madrid man acknowledges how his determination is one of the key components to his playing style: "I am very aggressive—but in a good way." And it is this aggressiveness and willingness to do his utmost for his team, which has made him a fans' favorite already.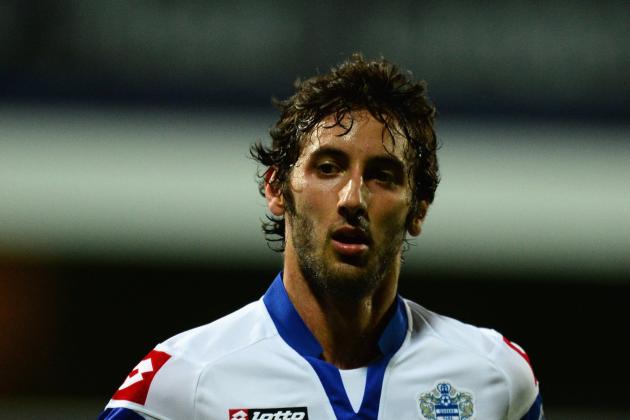 Mike Hewitt/Getty Images

So his overall grade? A very solid B plus.
It was tempting to award him higher, but a combination of a couple of poor games (namely against West Ham) and the team's performance as a whole led to this decision.
An A grade should be left to his countrymen Mikel Arteta or Juan Mata. Esteban Granero isn't quite at that level yet. But as QPR improve, so will Granero. And perhaps come Christmas both he and his team will be in a better position.
All statistics in this article are courtesy of the FourFourTwo Stats Zone App.