Twin Towers in NBA Rare in Recent Years; Do Detroit Pistons Have Them Now?
Use your ← → (arrow) keys to browse more stories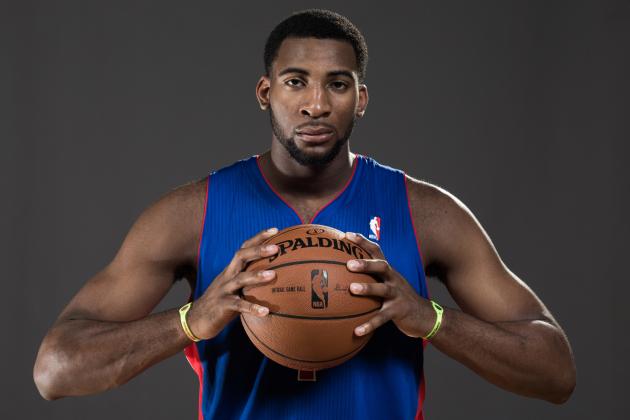 Nick Laham/Getty Images

Before the events of 9/11 sullied the term, Twin Towers conjured up a different meaning entirely in the world of sports. Basketball, specifically.
Basketball is a tall man's game. Everyone knows that. Players who are bean stalks with arms. When it rains outside, the guy who plays center knows it before everyone else.
It all started with George Mikan, old No. 99 for the Minneapolis Lakers. Mikan, from DePaul University, stood 6-foot-10, weighed 245 pounds, and when he entered the league in 1948 (it was called the Basketball Association of America, BAA, back then), pro basketball was more of a medium sized man's game.
When Mikan stepped onto the court for the first time as a 24-year-old rookie, the next tallest Lakers teammate was four inches shorter than he. The rosters of the day were filled with guys 6-foot-5 and shorter.
It wasn't long, however, before the NBA grew—literally. Taller players entered the league. Mikan was joined by other bean stalks. Then the tallest bean stalk of them all, seven-foot Wilt Chamberlain from the University of Kansas, burst onto the scene in 1959.
The year before Chamberlain loped onto the hardwood for the Philadelphia Warriors, the team posted a 30-42 record. With Chamberlain clogging the middle, the Warriors improved to 49-26. They were strong championship contenders from that point on.
It was official: if you wanted to win in the NBA, you had to have a capable big man. Just ask the Boston Celtics, who won title after title with Bill Russell dominating in the pivot.
Or ask Jack McCloskey.
Trader Jack, long before he made a name for himself as one of the league's shrewdest executives with the Pistons, was a haggard coach—first in the Ivy League, then with the NBA's expansion Portland Trailblazers.
Jack loved big men. He was infatuated with what they could do, how they could be game changers. In 1981, McCloskey rued the decision by Virginia's 7-foot-4 Ralph Sampson to not come out in the NBA draft. The Pistons, with the second overall pick, "settled" for a pipsqueak point guard from Indiana University named Isiah Thomas.
So it was with cruel irony that McCloskey, as coach of the third-year Trailblazers, was saddled with maybe the biggest NBA draft bust of all time.
LaRue Martin was 6-foot-11, and he wasn't even a bean stalk; he was a bean pole. Martin barely managed 200 pounds on that nearly-seven-foot frame. The Blazers grabbed him first overall in 1972.
McCloskey liked Martin as a person, he once told me, but Jack preferred another big man instead.
There was a leaping scorer from the University of North Carolina that McCloskey fancied. The scorer stood 6-foot-9, which qualified as a big man. McCloskey liked the athletic big man so much, he recommended to his bosses that they use their No. 1 overall pick on the kid from UNC instead of the bean pole LaRue Martin.
Jack's bosses didn't listen. They grabbed Martin. And the player McCloskey coveted, Bob McAdoo, went to the Buffalo Braves.
McAdoo is in the Hall of Fame. Martin lasted four dreadful seasons, a total bust.
McCloskey suffered two seasons with Martin, then was fired as Portland's coach. And that's when the cruelty of the irony reached its zenith, for not long after dismissing McCloskey as their coach, the Trailblazers drafted a big man from UCLA. His name was Bill Walton. Three years later, the Blazers won an NBA title with Walton and his headband banging the likes of Kareem Abdul-Jabbar, Dave Cowens and Bob Lanier in the middle.
McCloskey's fetish for big men was still there when he joined the Pistons as GM in December 1979. He liked towering centers, sometimes to a fault. Hence the Pistons overpaid for guys like Kurt Nimphius and William Bedford.
But never did McCloskey have the wherewithal to have on his roster, two big men with supreme offensive prowess. Hell, it was hard enough to find one such player, let alone two.
The Houston Rockets were the first team to try it.
Ironically, it was Sampson, the man who stayed in school in 1981, who was half of Houston's Twin Towers experiment, teaming with seven-footer Hakeem Olajuwon when the latter was a rookie with the Rockets in 1984.
It didn't produce the desired results.
The Rockets made a surprise trip to the NBA Finals in 1986, but within two years Sampson was shipped off to Golden State, his own career in a downward spiral.
The Twin Towers experiment had been a failure.
It hasn't really been tried again since. The champions of the past couple of decades have been inside/outside teams—comprised of a creative little guy, a ridiculously athletic medium guy, and a dominating big man. For the most part.
The Pistons, certainly, haven't had Twin Tower capability. Ever.
Even when they were winners—in the Bad Boys years and in the mid-2000s—the Pistons never had even one dominating big man, let alone two. Bill Laimbeer was an OK scorer, but not a traditional low post, intimidating figure with the basketball. When Ben Wallace was on the court, the Pistons played every offensive possession with one arm tied behind their back.
But now it's 2012, and the Pistons find themselves in an intriguing position.
Two years ago, GM Joe Dumars selected Greg Monroe, a scoring big man, from Georgetown University, which has been known to produce a good NBA big or two.
Monroe has developed to the point where, heading into his third season, he is considered a team leader and on the verge of stardom. He's the first scoring big man on the Pistons since Rasheed Wallace, only Monroe doesn't treat the key as if there was a force field around it.
Neither does Andre Drummond, the Pistons' rookie center from Connecticut, a seven-foot, shot blocking kangaroo who, at 19 years, is tender in age but loaded with skills, some of which still need to be harnessed, and refined.
Pistons fans are daft. They are beside themselves in wonderment of what they could be seeing on the floor, with Monroe and Drummond running side-by-side. Never before have the Pistons possessed two athletic men of this size, at the same time.
It's enough to make one dare murmur those two words.
Twin Towers.
About time the Pistons tried it.