Toronto Blue Jays: 5 Reasons Fans Can Trust Alex Anthopoulos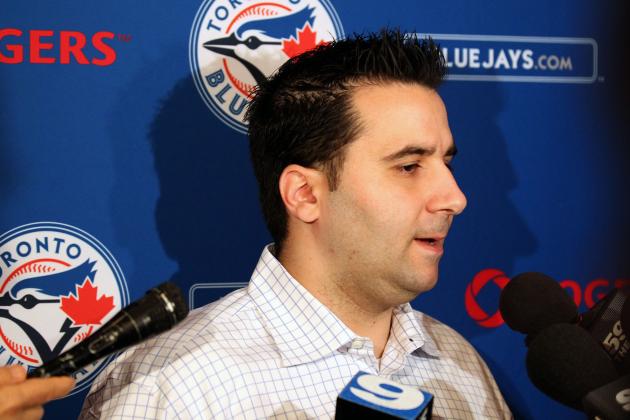 Matthew Emmons-US PRESSWIRE

The Toronto Blue Jays could be in far worse hands than those of president and general manager Alex Anthopoulos.
Anthopoulos hasn't raised the Blue Jays out of the muck of fourth place in the American League East quite yet. Since taking the reins as general manager, however, he's taken big risks for decent returns.
After dumping the faces of his franchise, he established a thriving minor league system. His trades and draft picks have earned him a lot of quality prospects as well as Major League ready talent.
The roster that Anthopoulos put together in 2012 looked good on paper, and it will look even better in 2013. Here are five reasons why Blue Jays fans can put some hope in what "AA" is doing in Toronto.
Begin Slideshow

»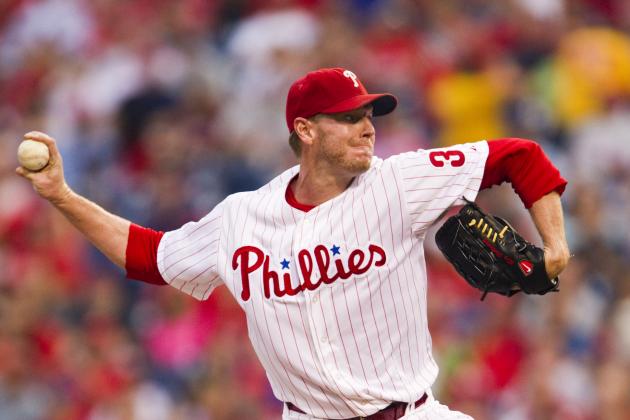 Howard Smith-US PRESSWIRE

Anthopoulos already has a couple big moves on his young resume, namely the "Doc Deal" of 2010. It takes a lot of guts to sell the face of your franchise, especially when he's the most dominant pitcher in baseball.
Anthopoulos did it that season, though, when he dealt Roy Halladay to the Philadelphia Phillies for prospects. A lot of GM's don't have the confidence to pull that kind of a trigger. The move was similar to Theo Epstein's splash in Boston when he unloaded Nomar Garciaparra in the middle of their 2004 pennant race.
Different situations, but both are examples of ambitious young GMs who were on the right track.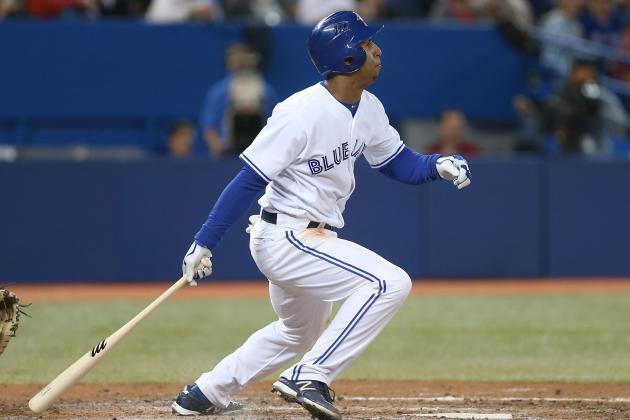 Tom Szczerbowski-US PRESSWIRE

Anthopoulos has been out to land the best deals he can find on the trade market, and so far he's managed to do a pretty good job. By dumping Halladay, he was able to bring in more prospects like Travis D'arnaud and Anthony Gose, players who have shown a lot of promise since entering the Blue Jays system.
His list of successful trades look like an effortless demonstration of tic-tac-toe across a map of the league—Trade for a package that includes D'arnaud from Philadelphia. Send parts of that package to Oakland for Brett Wallace. Ship Wallace to Houston for a top notch center fielding prospect in Gose.
Anthopoulos has schemed to get the best for his dollar. He's apparently got a knack for finding talent, and there's reason to suggest that his cunning is going to run dry before the coming offseason.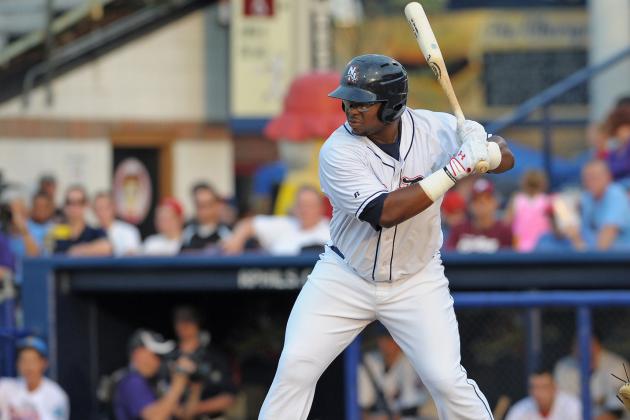 Eric Hartline-US PRESSWIRE

Take a look at the draft choices since Anthopoulos has taken over. Eleven of the first 16 draft picks in 2012 were pitching prospects, most of them still considered high candidates for a chance at playing big league ball.
Noah Syndergaard, Aaron Sanchez, Sam Dyson, Justin Nicolino and Sean Nolin are all pitchers making names for themselves in the Toronto minor league system. Now the Blue Jays have a huge pool to draw from when it comes to pitching talent, as well as position players.
In 2011, the New Hampshire Fisher Cats won the Eastern League championship. In 2012, the Dunedin Blue Jays tore up the Florida State league with an league-leading overall record of 78-55.
The talent at the top looked promising in 2012 before injuries took hold, but the players on the way up make the Blue Jays roster look like it may have much fewer holes to fill in the future.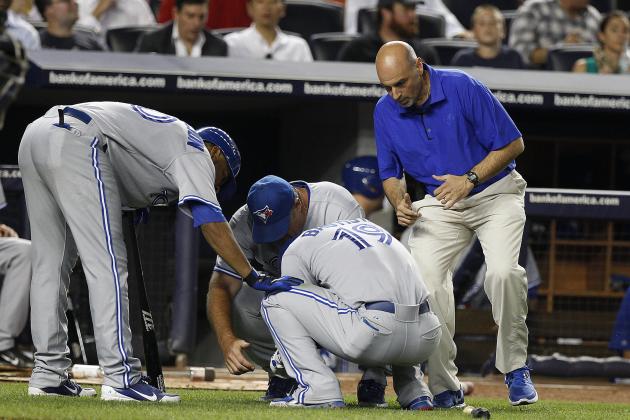 The Star-Ledger-US PRESSWIRE

2012 was supposed to be promising for the Blue Jays. They didn't have a top tier ace in their staff, but they had quality pitching up and down the roster. They had a good closer in Sergio Santos. They had a power slugging lineup. They had X-factors in studs like Brett Lawrie and Jose Bautista. It looked like Anthopoulos was beginning to pull together a complete ball club.
In a season where Brandon Morrow, Lawrie, Bautista, Drew Hutchison and Adam Lind went down with injuries, though, there was little else for Anthopoulos to do than to sit back and hope that his team regenerated in time to make one last run at the postseason. It didn't. By the time Morrow, Bautista and Lawrie finally made it back to the Major Leagues in August, it was far too late for the Blue Jays to make any kind of run. When Bautista hurt his wrist again the week of his return, it was just insult added to the injury.
Because of these reasons, Anthopoulos can't be blamed. He put a competitive baseball team on the field in April this season. The Blue Jays were still at least a year away from being real competition in the AL East and the postseason, but Anthopoulos should be given credit for making the Blue Jays a good team, at least on paper, in 2012.
The record at the end of the season was the worst of the three seasons under his name, but it should have been the best.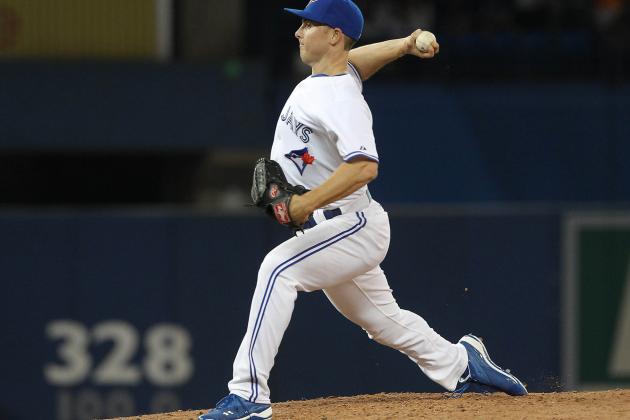 Tom Szczerbowski-US PRESSWIRE

Through trades and smart drafting, Anthopoulos has amassed a huge pile of bargaining chips.
He has pitchers and catchers at every level that could be ready to play major league baseball in the next three years, some potentially as soon as 2012. By 2014, his outfield will be clogged with talent.
Having an overload of talent in the minor leagues opens doors for many trade opportunities. In the coming offseason, the Blue Jays will probably be chasing after an ace, and if they can get a deal with a package of prospects, Anthopoulos could very well have the means to make it happen.