2013 NFL Free Agency Wish List for the Tennessee Titans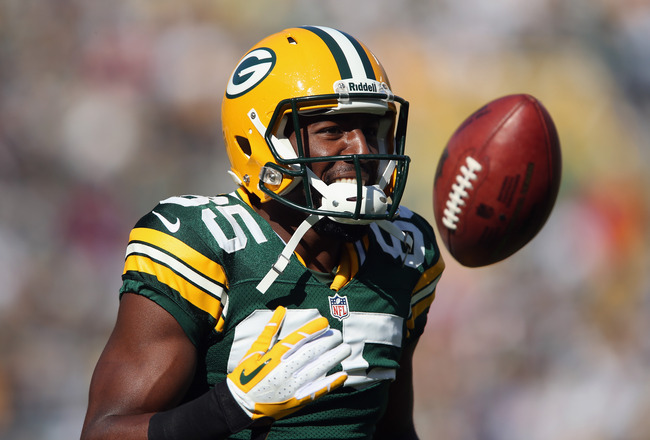 Jeff Gross/Getty Images
Somehow the Tennessee Titans have managed to claw their way to 3-4 to start the 2012 season, but there are still plenty of glaring weaknesses that have come to light through the first seven games.
The Titans are struggling to even keep teams under 30 points, and the offense has been very inconsistent.
There will be several key free agents in 2013 that would really help the Titans get over the hump that they've been trying to get over since their last playoff appearance in 2008.
Greg Jennings, WR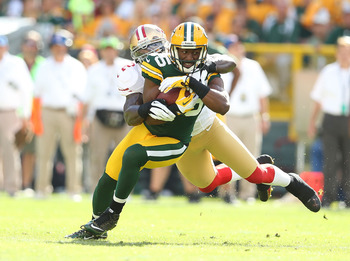 Andy Lyons/Getty Images
Greg Jennings is having a forgettable 2012 season as he's due to become an unrestricted free agent this offseason.
With Jennings' injury troubles this season, it's unclear if the Packers will be willing to pay the kind of money a guy like Jennings will almost certainly command.
Not to mention, the Packers aren't what you would call thin at the wide receiver position.
However, the Titans could certainly use a Pro Bowl-caliber receiver that can actually be reliable like Jennings has proven to be.
Kenny Britt is a Pro Bowl-caliber receiver, but he's hardly reliable.
The Titans should certainly make a run at Jennings if the opportunity presents itself. Bringing in a veteran like Jennings would do wonders for Jake Locker's development.
Danny Amendola, WR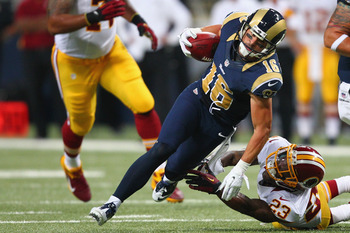 Dilip Vishwanat/Getty Images
If the asking price for Greg Jennings is too steep, then Danny Amendola could end up being an option for a Titans team that's really missing just one more piece in the passing game.
Amendola was heading into a huge year at age 27 to draw in a big payday, but a shoulder injury has limited him somewhat in 2012.
With that said, Amendola would really give the Titans offense a new dimension in the slot.
It will be tough to draw Amendola away from a St. Louis Rams team that probably considers him their best wide receiver. The Titans would have to offer a solid contract to pull away Amendola from Jeff Fisher.
Andre Smith, OT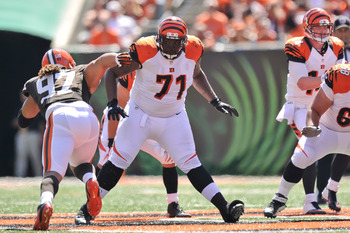 Jamie Sabau/Getty Images
It's not secret that the Titans have struggled in run blocking this season, and one breakout game by Chris Johnson against a terrible Bills defense isn't going to change that notion.
The Titans have to address the offensive line this offseason, and Andre Smith is a solid run blocker.
One minor concern with Smith is keeping his weight down, but he would be a big improvement to what the Titans are putting out their right now.
The Titans will stay an average at best team until they bring in some solid offensive lineman.
Ryan Clady, OT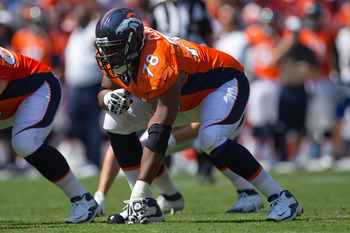 Justin Edmonds/Getty Images
The Broncos will most likely franchise tag Ryan Clady if they can't reach a deal, but, if not, then the Titans have to make a run at this guy.
Clady is regarded as one of the better left tackles in the NFL, and the Titans have been regressing in this department gradually each season.
Now Clady is going to demand a hefty contract, but it would be money well spent for a Titans club that needs help in the worst way in this area.
The Titans have to make sure they maximize the potential of both Jake Locker and Chris Johnson in the future. For that to happen, they have to get some proven stars on the offensive line.
Osi Umenyiora, DE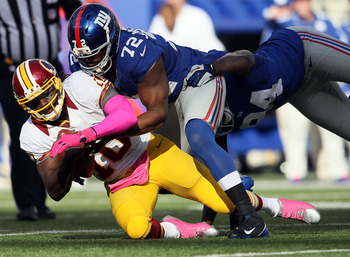 Alex Trautwig/Getty Images
The Titans have improved somewhat in the pass rush thanks to the addition of Kamerion Wimbley, but they still need help here.
Through seven games, the Titans rank 28th in the NFL with just nine sacks. Those numbers have to improve for the Titans to become a contender again.
A big splash in free agency is something the Titans have always shied away from, and what better way to change that then to bring in a premiere pass rusher like Osi Umenyiora.
With all of the dynamic pass rushers the New York Giants have, they can afford to let Umenyiora walk.
However, Umenyiora would be a valuable addition to a Titans defense that has become one of the worst in the NFL.
LaRon Landry, S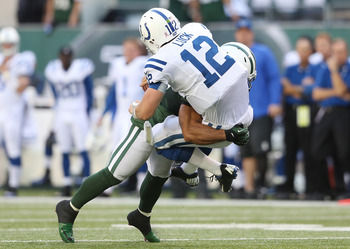 Nick Laham/Getty Images
The Titans desperately need a fiery player back at the safety position, because they're certainly not getting it from Michael Griffin right now.
LaRon Landry carries a lot of risks if you bring him in, but with that comes a lot of upside with his feisty style of play.
The Titans have no identity on defense right now. They need a chippy guy like Landry to give this defense some sort of an intimidation factor.
They haven't had that factor for several years now, and missing the playoffs has become a direct result of that missing component.
Right now it would be fair to say that the Alabama Crimson Tide defense have more of an upside than this Titans defense that has become laughable at times.
Griffin clearly isn't the answer moving forward.
There's always risks involved in free agency, but this would be one worth taking for the Titans.
Keep Reading

Tennessee Titans: Like this team?