Roy Nelson and 5 Fighters That March to the Beat of Their Own Drum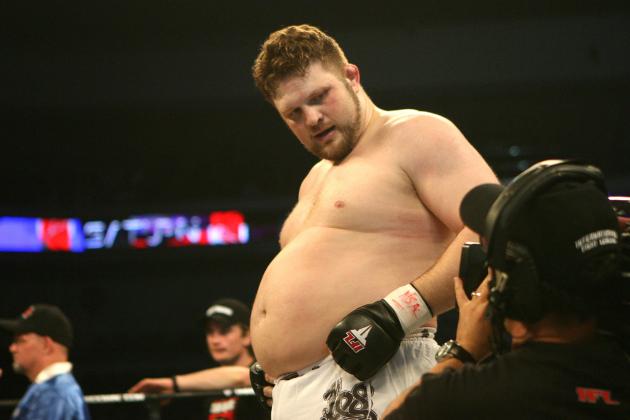 Ethan Miller/Getty Images

In MMA, there are some fighters you can always expect the same thing from, every time they fight.
Georges St-Pierre is the nice guy who plays it safe.
Anderson Silva is very modest, despite being the best fighter in the world.
Junior dos Santos will tell you he will knock you out in the nicest way possible.
On the other hand, you have those few unique fighters who can be complete headaches or simply different.
These are the guys who play by their own rules and break the mold of what the establishment thinks.
Here is a list of guys who march to the beat of their own drum.
Begin Slideshow

»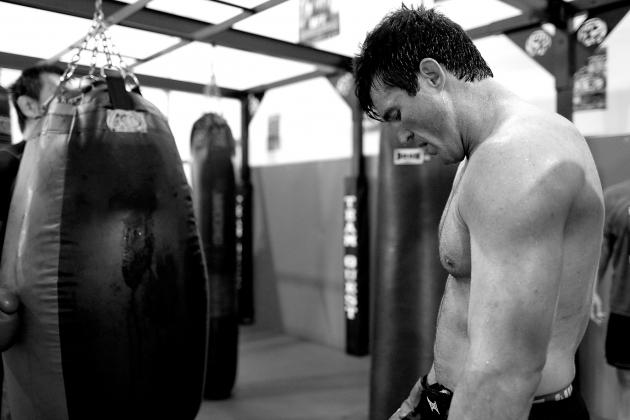 Jonathan Ferrey/Getty Images

When it comes to trash talk, there is no one like Chael Sonnen.
Whether you love him or hate him, he sells tickets.
Sonnen's mouth may have more power than his takedowns. He has talked his way into title fights in the past.
Whether he believes what he says is one thing, but Sonnen is in a league of his own when it comes to running his mouth.
He has gotten into feuds with Anderson Silva, Jon Jones, Quinton "Rampage" Jackson, the entire country of Brazil and a who's who of fighters.
Sonnen even walked around with a fake UFC belt and called himself "the real World champion" like Ric Flair in the WWE back in the 90s.
While we know it's all to sell a fight, you have to believe Sonnen is a little crazy.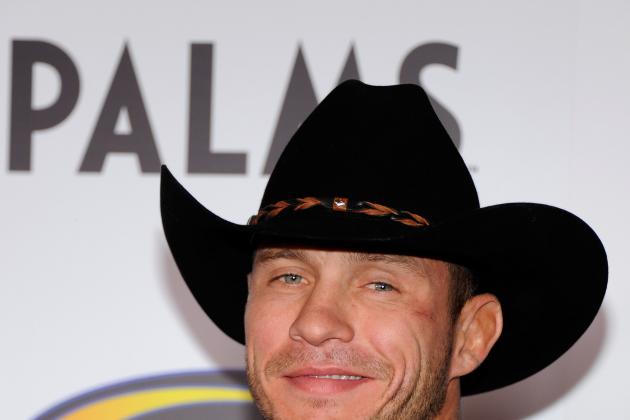 Ethan Miller/Getty Images

Just because you walk to the beat of your own drum doesn't mean you're a bad guy.
Donald Cerrone is one of the most popular fighters in the UFC today.
Cerrone is willing to fight anybody and has a personality like no other.
He is a modern-day cowboy who takes just as many risks outside the Octagon as he does in it.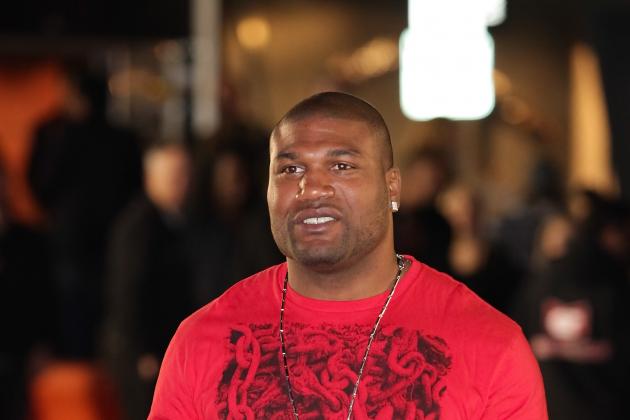 Noel Vasquez/Getty Images

Former UFC light heavyweight champion Quinton "Rampage" Jackson is not the first or last MMA fighter to be in a movie.
However, when he chose to star in The A-Team over fighting Rashad Evans, he made a lot of people (including UFC president Dana White) mad.
Jackson continues to rub some people the wrong way. He is accused of looking like an unmotivated fighter at times.
However, Jackson has always been a unique personality in and out of the Octagon.
As intimidating as he can be inside the Octagon, he can be just as funny outside of it.
He's never been one to hold his tongue, either.
Recently, Jackson has been involved in a war of words with Chael Sonnen.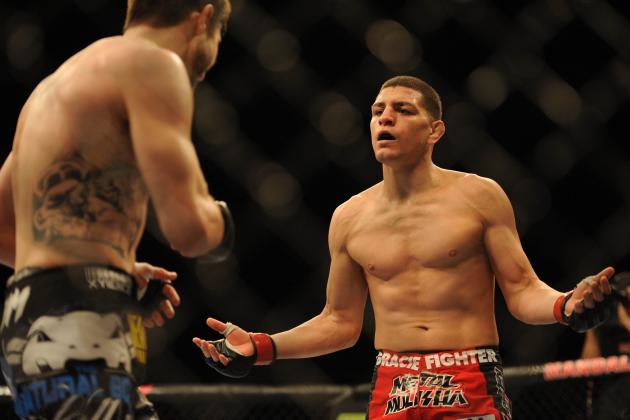 Kelvin Kuo-US PRESSWIRE

Nick Diaz has been called many things throughout his career.
Champion, thug, misunderstood, talented—these are just a few of the words that can be used and have been used to describe him.
Diaz may not really be a bad guy. However, considering some of his drug choices, how he taunts his opponents inside the cage and some of the questionable comments he has made in the past, it is hard to root for him at times.
Diaz is a great talent, though, and we hope to see him fighting again one day.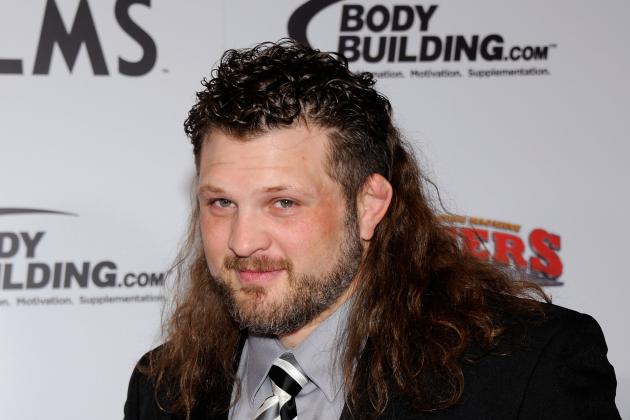 Ethan Miller/Getty Images

Roy Nelson rubbed people the wrong way when he was a contestant on The Ultimate Fighter.
Not much has changed since he has been a coach on TUF 16.
Whether it's questioning weigh-ins, telling his team that they will only train once per day or just plain getting on Dana White's nerves, Nelson has proved to be a one-of-a-kind coach.
Nelson is known for being different.
Fans love him for his belly, iron chin, personality and knockout ability, but he can also rub people the wrong way at times.