Ranking the Top 10 Contenders for Champions League Glory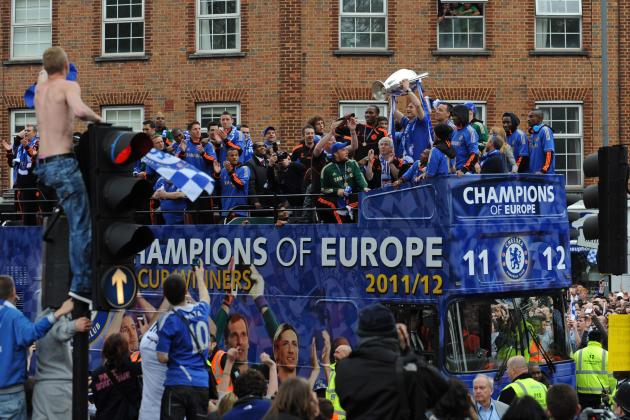 Steve Bardens/Getty Images

With the 2012-13 edition of the Champions League now well and truly underway, one can begin to speculate on who will move past the group stages of the competition, but altogether more importantly, who will win the whole thing.
Although the path will undoubtedly wind in its characteristically unpredictable manner, the sign of a truly great side is one that can weather the oncoming storm and still emerge victorious.
Although a club's history is not to be ignored, these rankings are based on what we have seen so far this season, as the most recent run of form will have the biggest influence on any title run.
In the end, only one can be crowned kings of Europe, but the following 10 teams have the best chances—ranked herein from least to greatest—of assuming their spot on the throne come May.
Begin Slideshow

»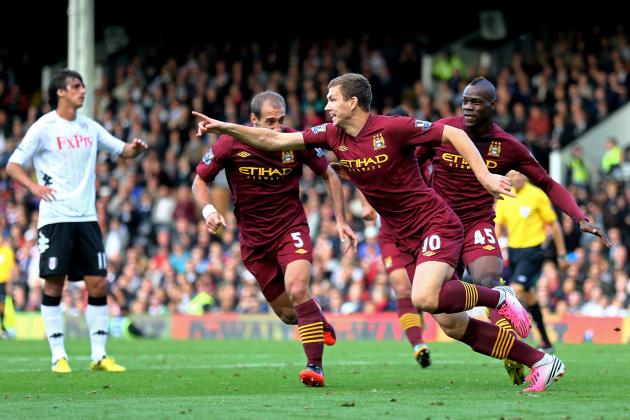 Paul Gilham/Getty Images

Despite their shock loss at Ajax in the most recent round of the tournament, Manchester City still have a chance at progressing in this season's Champions League and should be feared nonetheless.
It's no secret that the last four years or so have borne witness to the Citizens building a massively talented squad, making them impossible to rule out as candidates for the title just yet.
Roberto Mancini's side broke new boundaries by bringing the Premier League crown to the Etihad Stadium last year, meaning Europe is the next hurdle to clear for the English giants.
It's been over 40 years since the club tasted European glory, but the team now have as good a chance as ever to add to their growing trophy cabinet.
Currently at the bottom of Group D, City's chances are looking bleak in the current campaign, and the team need to win all three of their remaining group matches to even move to the next stage of the competition.
That being said, it's difficult to rule out the big spenders, even given all that may be going against them, although their luck needs to turn immediately.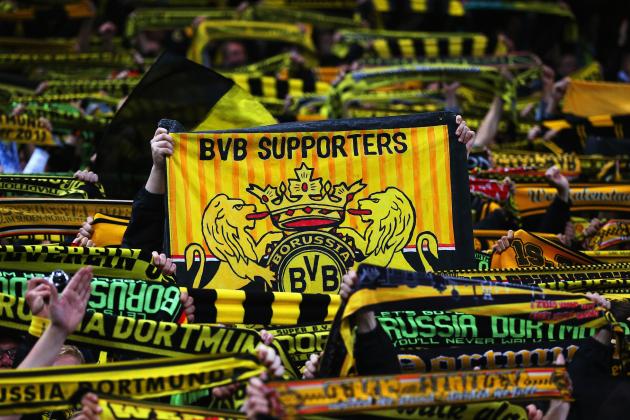 Alex Livesey/Getty Images

After winning two consecutive Bundesliga titles and a DFB Pokal tournament in the 2011-12 campaign, you'd think that Borussia Dortmund would be developing the kind of momentum needed for a good Champions League run.
However, injuries have taken their toll on the current German champions, and Jürgen Klopp's outfit have felt the pinch in the absence of certain players.
Figures such as Mario Götze, Marcel Schmelzer, Ilkay Gündogan and Jakub Błaszczykowski have all spent various periods on the sidelines this season due to injury.
Currently sitting in fourth place in the Bundesliga and 12 points away from league leaders Bayern Munich, it's evident that the Yellow and Blacks are struggling to cope with a supposed lack of squad depth.
Klopp finds his team fighting it out in this season's Group of Death, along with Real Madrid, Manchester City and Ajax, meaning that at least his side are getting some tough fixtures out of the way early.
Should the German club make it into the Champions League knockout round—currently tops in Group D after defeating Real Madrid—there's a very good chance that any opposition they encounter will be of an equal or lower standard than that which they've encounter in the group.
While that may sound like misleading logic to some, it provides Borussia Dortmund with an outside chance at European success, and their early tests could prove to be excellent preparation in the end.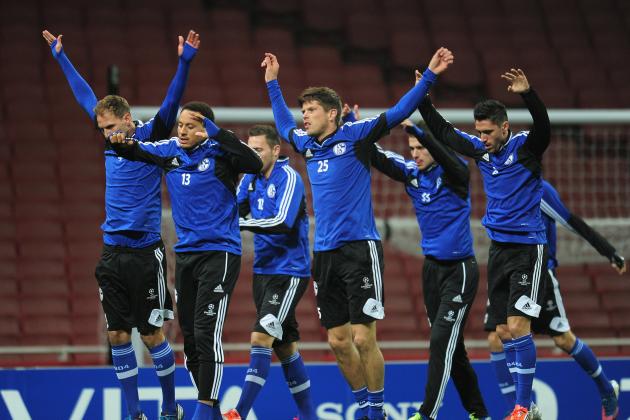 Shaun Botterill/Getty Images

Not far in front of the Bundesliga title holders in terms of European ranking or current league position is the other half of the Revierderby and Borussia Dortmund's fiercest rivals, Schalke 04.
Huub Stevens' side recently upheld their respectable record against Dortmund with a 2-1 away victory over their domestic opponents, heaping yet further woe on the Yellow and Black's season thus far.
Schalke have steadily maintained an upward rise through the European ranks in recent years, and it hasn't been long since Die Knappen managed a semifinal appearance in the Champions League during the 2010-11 season.
Currently at the head of Group B after clinching a 2-0 away win at the Emirates Stadium, Schalke's young but talented squad is one that looks more and more capable, season after season.
As long as the forward can maintain his prolific form, the Royal Blues have a proven goal threat in Klaas-Jan Huntelaar to guide them to the promised land.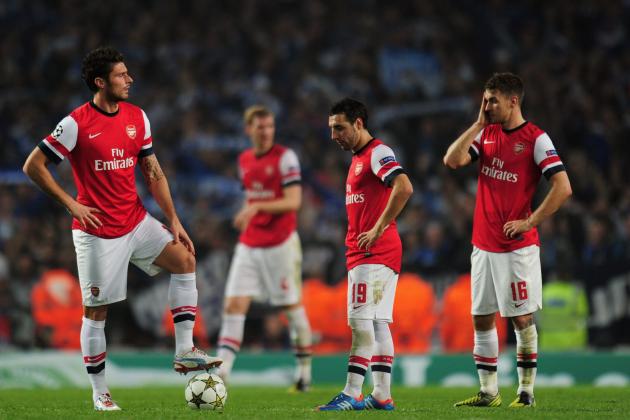 Shaun Botterill/Getty Images

Having not won a title for seven years now, Lady Luck would dictate that Arsenal's chances of taking home the most prestigious trophy in club football are incredibly slim.
However, the Gunners' lack of fortune over the last decade or so isn't the only factor in the matter, and logic says that the north London club have the capacity to win tournaments.
Arsene Wenger's men may have slipped off the top of the Group B pile after losing at home to Schalke, but they are still in with a shot of progressing in first if they can pull off a result at the Veltins Arena in two weeks' time.
Despite their lack of silverware, there's no arguing that Arsenal have the potential to display beautiful football at times, thanks in large part to the policies enforced by their manager and the coaching staff.
Although Arsenal aren't off to the best of starts in the Premier League, Europe could be a welcome distraction for some fans of the club, who are looking to claim their first European title since 1994.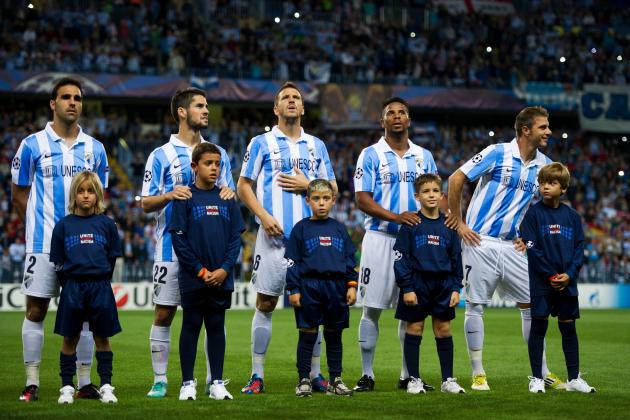 Jasper Juinen/Getty Images

Given the financial perils that Málaga exhibited over the summer, one wouldn't think that any club would be capable of recovering, let alone improving, having just sold several of their biggest names.
Without the likes of Santi Cazorla and Salomon Rondon, one wouldn't have been crazy to think that a rapid decline was in the cards at La Rosaleda.
However, quite the opposite has happened, and after spending relatively heavily in the last year or so, it's now the club's more underestimated players that are flourishing with increased responsibility.
Group C is by no means an easy task for the Spaniards, with AC Milan, Zenit St. Petersburg and Anderlecht all presenting their respective threats.
That being said, Málaga have shown that they're unafraid in what is their first foray into the Champions League. They have already established an early lead in their pool, winning all three of their encounters thus far.
A successful domestic season never goes amiss either, and while Barcelona and Atletico Madrid sit more comfortably in first place, the Anchovies aren't far away in third.
Currently boasting the best defence in La Liga, there's no reason to think Málaga can't pull off an underdog victory this season if they keep playing as they are.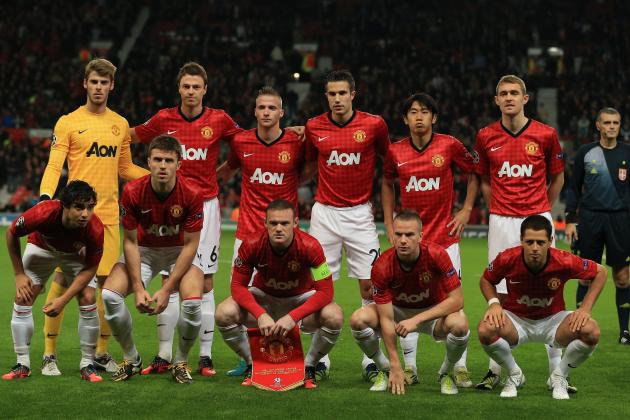 Richard Heathcote/Getty Images

After capitulating in a big way during the 2011-12 Champions League tournament, Manchester United have improved their European record tenfold.
The Red Devils, although coming close to letting that untouched record slip on occasion, have won their first three group games and are on track to proceed to the knockout phases with first-place honours.
Sir Alex Ferguson's side are one of Europe's biggest clubs, and having won the competition back in 2009, they are easily one of the favourites to repeat a not-so-unfamiliar feat this year.
Regardless of their past achievements, it's the current batch of United stars that have to get the job done on the pitch, and the most evident pitfall in this team is the defence.
With the talents of Wayne Rooney, Robin van Persie, Javier Hernandez and Danny Welbeck up top, this incarnation of the Manchester United squad will score goals; it's preventing them that is proving to be a problem.
The Champions League brings Europe's elite to one stage, and while the likes of Braga, Galatasaray and CFR Cluj may not be able to finish their attacking chances, you can bet Barcelona and Bayern Munich will.
Manchester United have been displaying a similarly vulnerable defence in the Premier League, and while they're currently looking good in second place, the demands of a multi-pronged season may prove too much for the tested United roster.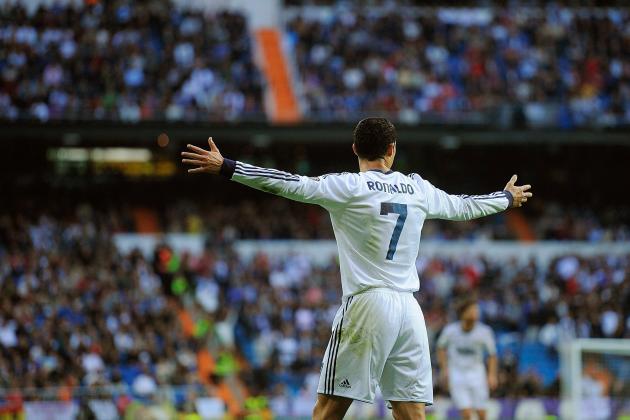 Gonzalo Arroyo Moreno/Getty Images

Another of Europe's most successful sides, Real Madrid appear to have moved backwards since clinching the La Liga title last season.
Los Merengues are currently eight points off the pace being set by Barcelona and Atletico Madrid in the Spanish top flight, and they have failed to hit the ground running as far as domestic matters go.
That being said, the Champions League has provided Real with heaps of success in seasons gone by, and it could do so again given the way things are in their year's Group of Death.
Jose Mourinho's side failed to capitalise on their win over Manchester City by losing in their trip to Borussia Dortmund, but it would seem that a top-two finish in the group is on, given City's loss to Ajax in Matchday 3.
Having advanced to the semifinals of the last two tournaments, the first-ever winners of the European Cup will be looking to improve in what could be a promising case of "third time's the charm."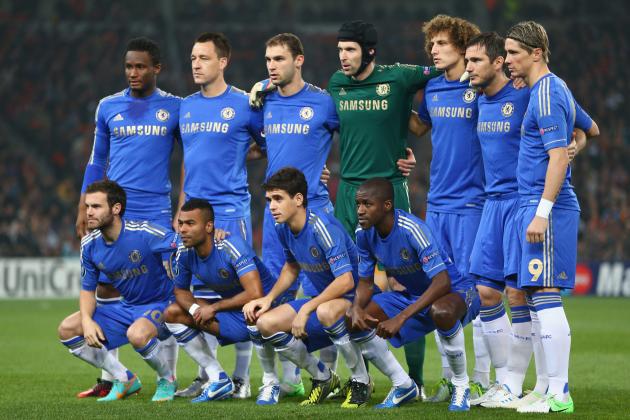 Michael Steele/Getty Images

The reigning champions of Europe, Chelsea are looking to become the first ever side to defend a Champions League crown, and they have a genuine shot at doing just that.
Following on from what will undoubtedly go down as a successful 2011-12 campaign, Roman Abramovich decided the best way to improve was by making massive squad investments.
The Russian's cash injection brought players such as Eden Hazard, Marko Marin, Victor Moses and Oscar to Stamford Bridge. These moves appear to have had a majorly positive impact on the club.
The Blues have rocketed to the top of the Premier League table this season thanks to some inspirational attacking play, but perhaps more importantly, Roberto Di Matteo's side have their division's best defensive record.
After suffering a loss to Shakhtar Donetsk, Group E has now become a free-for-all between Chelsea, Juventus and the Ukrainian giants.
The English representatives have all the potential to build on the unprecedented glory of last season, and while some argue that they "won ugly" to clinch the title, the attractive, flowing football exhibited so far is quite the opposite.
EuroFootball/Getty Images

With Bundesliga matters firmly back within their grasp, Bayern Munich's next hurdle to overcome would seem to be improving upon the Champions League finishes of recent seasons.
In probably the closest of all eight pools, Group F sees three sides—Valencia, BATE Borisov and Bayern—all tied for points in first place and owning an equal share of bragging rights.
However, if Der FCB's league form is anything to go by, Bayern have the resolve as well as talent to see them through to the knockout round.
So far this season, Jupp Heynckes' men have broken the record for most consecutive Bundesliga victories, scoring 26 goals in the process.
Considered as the best in Germany in terms of both defence and attack, it's now a case of Bayern simply proving that dominance against the rest of Europe's best and brightest.
Perhaps the most well-versed in the methods of German discipline, Bayern Munich have proved time and time again that they are able to stand up to the trials of the Champions League.
Having last won the Champions League in 2001, the four-time European Cup winners can move further into the continent's history books with a genuine challenge for a fifth crown this season.
Summer signings such as Mario Mandzukic, Dante and Javi Martinez are already having an impact in their new surroundings, and with Mario Gomez yet to return from injury in the campaign, squad depth is the least of Heynckes' worries.
Jasper Juinen/Getty Images

Who else can be considered the favourites to assume the position as Europe's best but Catalan giants and consistent world-beaters Barcelona.
It may sound like a broken record to some at this stage, but nobody plays with as much fluidity and assurance on a more consistent basis than Tito Vilanova's Barça.
The Spaniard's squad hasn't changed massively in recent years, and he has merely made small additions such as Jordi Alba and Alex Song of late, maintaining the Tiki-Taka influence that is so inherent in their Spanish style of passing.
Having won the competition three times in the last seven years, Barcelona are all too aware of what is required of them to win the Champions League, and after winning their first three group games, they are on track to repeat the accomplishment.
The one major point that Barça need to improve upon is their defence, but when you have the midfield and attack that the club boast, sometimes scoring goals is simply enough to overcome your foes.
Currently leading the La Liga race, Barcelona are still viewed as the epitome of a passing-fueled side, and they have a number of senior players all coming into their playing primes.
After surrendering the league title to Real Madrid last season, Barça are a team looking to bounce back in a big way during this campaign. They have to be considered favourites to once again be crowned as Europe's kings.