Wisconsin Football: 3 Keys to the Game vs. Michigan State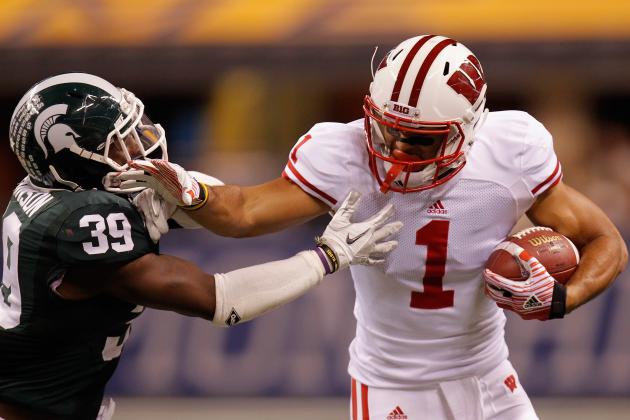 Gregory Shamus/Getty Images

They meet again.
If the Big Ten was looking for a new powder-keg rivalry, they found it in the Wisconsin Badgers and Michigan State Spartans of the last few years. If Michigan-Ohio State is a prize fight in Madison Square Garden, consider this a bareknuckle brawl in the building's back alley.
Neither team wins pretty and they come prepared to get bruised in the process.
While Sparty is trying to find his footing in a year without perennial all-everything quarterback Kirk Cousins, Wisconsin is just regaining its identity as a power running, play-action passing team.
Both squads feature fearsome defenses, inconsistent kickers and—sometimes—hapless receivers. Will the Badgers put a cherry on top of their Hail Mary revenge tour? Will Michigan State regain some momentum?
If this matchup is like any in the past two seasons, keep the game on until the last second to find out.
Begin Slideshow

»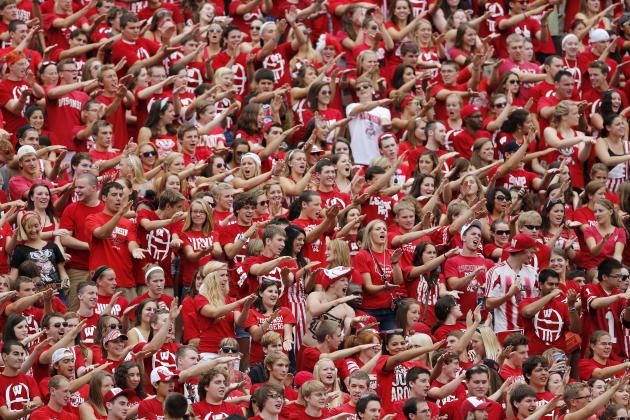 Tom Lynn/Getty Images

When an NFL stadium is raucous, it is considered to have a "collegiate" atmosphere.
When Camp Randall is raucous, someone should alert the National Guard.
Touting a 21-game home winning streak, the Badgers love to play on Breese Terrace. The Michigan State Spartans have not had the pleasure of visiting Madison for more than two years and their return should be met by a vociferous crowd that has been tailgating for a few extra hours thanks to the late kickoff.
Throw in Homecoming and the campus Halloween celebration and it could be one crazy cocktail of a crowd.
Michigan State split its last two Big Ten away games, winning by a little at Indiana and losing by a little at Michigan. The Badgers' home stadium is louder than both stadiums put together, despite the 100,000+ at the Big House.
If Michigan State stumbles out of the blocks, the crowd will be the 12th player on the field.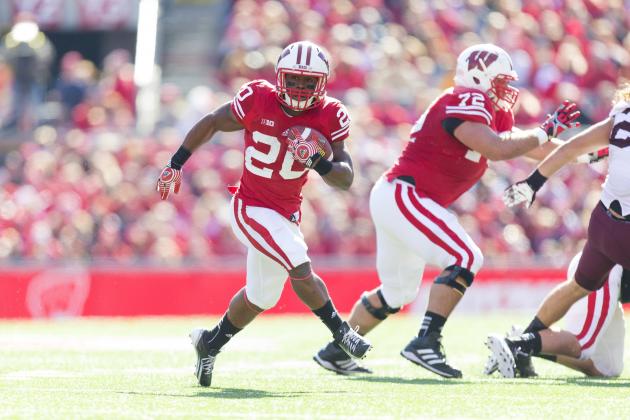 Jeff Hanisch-US PRESSWIRE

Much has been made of Wisconsin's new "Barge" formation.
According to the Milwaukee Journal Sentinel, the unique scheme features "seven linemen - the five starters and two reserves - two tight ends and tailbacks James White and Montee Ball, with White lined up in the shotgun."
That's a lot of humanity on one side of a football field, but it is, at its core, a trick play.
The Badgers will have to rely on the run- and pass-blocking of its core line for a majority of the game and they should prepare for a relentless blitz from Michigan State. Defensive end William Gholston and linebacker Max Bullough are intense are intent on putting Joel Stave to the ground.
If the Badgers can protect the pocket reasonably well—say, less than three sacks—the Badgers should roll to victory.
If not, no Hail Mary passes will be needed for a Michigan State win.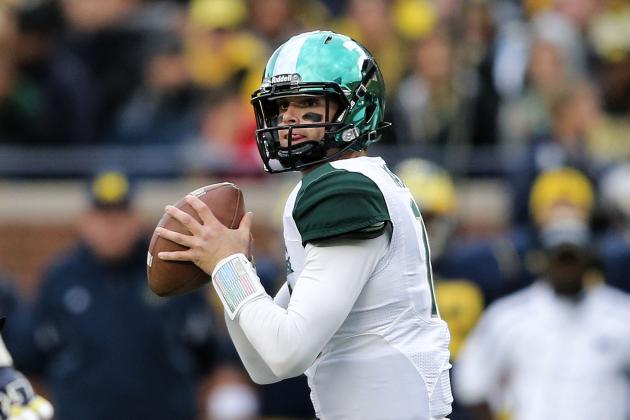 Leon Halip/Getty Images

Andrew Maxwell probably wishes B.J. Cunningham and Keshawn Martin were still on the team. Together, the duo accounted for 16 of the team's 26 receiving touchdowns last season.
This years' team has only seven to date.
If the Badgers can keep Maxwell slightly off target and force the Spartans into relying on Le'Veon Bell for their offensive production, Wisconsin could run away with this game in their own right.
But if the team allows for too many slants and wheel routes, Maxwell has the tools to make the team pay. This should be of concern to Badger fans as the team is fairly soft in covering the middle of the field.
The good news is that Maxwell is also fairly immobile and can't do much if flushed from the pocket as shown in his -47 rushing yards on the year. That is music to the ears of a Badger defensive front that has racked up 17 sacks already.
Got something to add? Tweet Peter at @PeterRaisch.