2013 NFL Free Agency Wish List for the Pittsburgh Steelers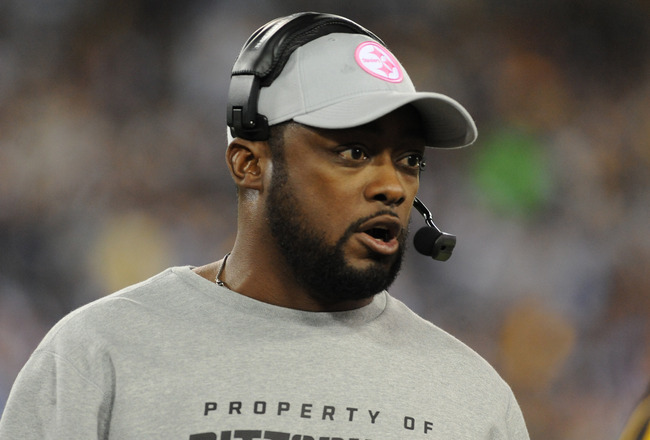 Al Messerschmidt/Getty Images
After the 2012 NFL season, the Pittsburgh Steelers are going to be facing some tough decisions on players and coaches, among other things. They will have to retool. Regardless of how this season finishes, some of the trends can simply no longer be ignored.
Here's a look at what the Steelers will be wishing to find in free agency position-wise.
Cornerback
Joe Sargent/Getty Images
While I don't expect the Steelers to go off and sign this year's Nnamdi Asomugha or anything drastic like that, a veteran corner with some experience in press coverage might be a good sign. The Steelers don't have to break the bank—in fact they probably cannot do that—but shelling out some money on this position is going to be important in both the draft and free agency.
Ike Taylor seemed to rebound last week from an awful start to the season with a shutdown performance in Cincinnati. Whether or not he is back on track, the Steelers need to look at the other side. Keenan Lewis has been good overall, but the Steelers need three corners for their scheme and not just two good starters. Cortez Allen is developing well, but at this point I'm not sold just yet.
This wish could change by season's end, but I doubt it. The Steelers have been shown time and time again this year that their secondary is not up to the challenge of facing some of the elite passing attacks in the AFC. It's time to fix this.
Strong Safety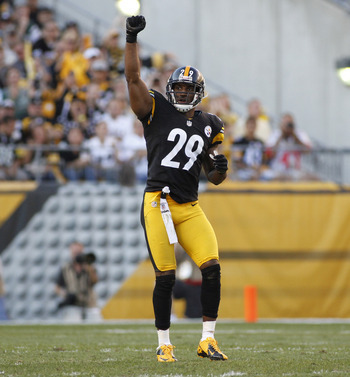 Justin K. Aller/Getty Images
Before you scroll down and comment about getting rid of Troy Polamalu, that's not what I'm suggesting. His backups, however, can be sent packing after this season. I don't see any purpose in bringing Ryan Mundy or Will Allen back next year. Neither is going to be solid enough to replace Polamalu should he be felled by another lingering injury.
The Steelers need to get serious about the future of that position. Polamalu has changed the role of the safety in defense. Finding another player who can play in that style is going to be difficult, but finding a solid safety is less so.
Polamalu hasn't avoided an injury in a season for a long time. The way he plays takes a heavy physical toll on his body. At some point it will be too much and he'll have to hang up the cleats. Finding someone for the interim that can be a viable backup and starter when he's hurt is paramount.
Running Back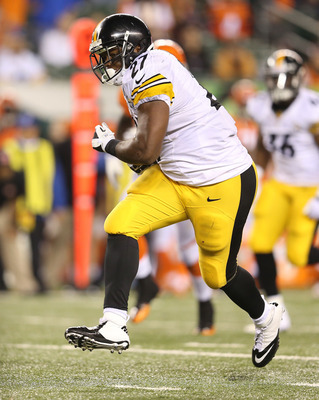 Andy Lyons/Getty Images
I'm on the fence here. Free agent running backs can be pricey, but the Steelers may not have to look for a feature back after the way Jonathan Dwyer ran behind a patchwork line last week against the Bengals. We'll see now if that's the norm from him.
Rashard Mendenhall is a free agent, and I don't see the Steelers bringing him back at this point. He's been good for the team, but the injuries are concerning and the money may not add up. Isaac Redman won't be a feature back if Dwyer breaks out, so he might also try to go elsewhere and get an expanded role.
Running backs are always in demand, it seems, despite the change in philosophy to more of a passing league. The Steelers could look at some cheap backup options here to fill out their roster behind Dwyer and Baron Batch, who's been impressive as a runner. I still see Chris Rainey is a receiver/runner hybrid for specialty situations, but that could change as well.
Inside Linebacker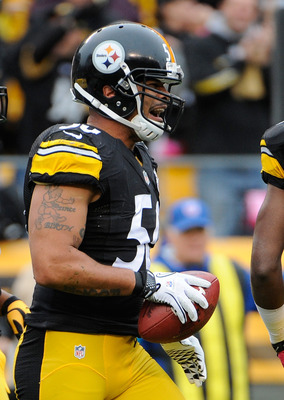 Joe Sargent/Getty Images
Now that Stevenson Sylvester is healthy, I'm hoping to get a look at him and see if his one last chance is going to lead to anything more than disappointment. Larry Foote has been good again, but his age precludes any thoughts of a long-term return to the starting lineup.
The health of Sean Spence is going to play a huge role in this decision. Spence was likely the future of the inside linebacker position occupied by Foote, but his catastrophic injury in the preseason could change that. If he cannot get healthy, the Steelers may want to invest in an inside linebacker that can compete with Foote and provide solid run defense.
Like the other needs on this list, they will run hand in hand with the team's draft needs, but sometimes a good bargain in free agency can pay big dividends. James Farrior was an afterthought when signed by Pittsburgh after the 2001 season. He turned out to be one of the Steelers best linebackers for the next decade.
Defensive Coaches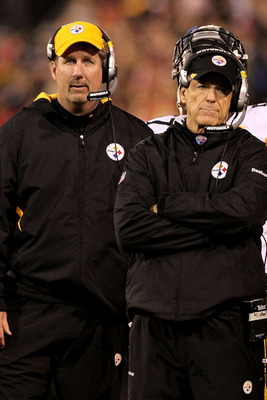 Karl Walter/Getty Images
I mentioned it in the introduction, but now it's time to talk about it. Even with the great effort against the Bengals, the Steelers defense suffers from a lack of innovation and a tremendous disconnect with the way offenses operate in today's NFL.
That said, it may be time for Dick LeBeau to call it a career. The Steelers aren't likely to publicly force his hand, but privately they may ask him to step aside. That's a tough call. LeBeau is a defensive legend and the designer of some of the league's best defensive schemes. Asking him to retire is rough, but it might be necessary.
If the Steelers do send LeBeau packing or if he retires on his own, Keith Butler is likely to step up into the coordinator spot. The Steelers have worked hard to keep Butler in the fold. Should he leave for any reason, the Steelers would have to pursue a defensive coordinator.
They will likely have to pursue at least one coach (a replacement linebackers coach for Butler) regardless. This number could go up as well if assistants leave for other positions or if Butler desires to bring in new people for his system.
While this one doesn't involve a player, it will likely be solved during that period in the offseason where the team is entertaining free agents, possibly impacting free agent negotiations. It bears watching.
Keep Reading

Pittsburgh Steelers: Like this team?