Brock Lesnar and the 10 Men Who Belong in the UFC Hall of Fame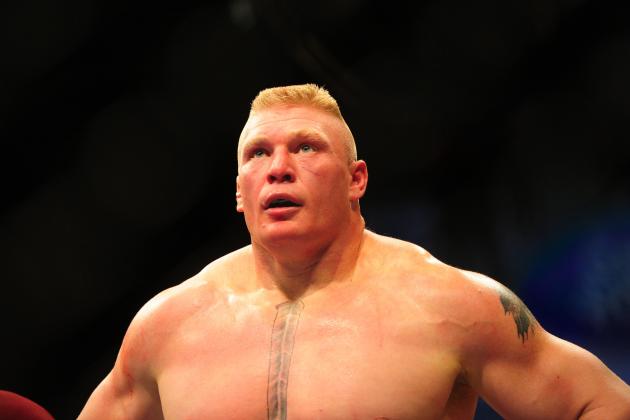 Mark J. Rebilas-US PRESSWIRE

In 2003, the UFC created a Hall of Fame—a bold move for a sport less than a decade old at the time.
Bold, but perfect.
The UFC itself was a bold gambit—a brilliant idea that melded wrestling, boxing and martial arts into the perfect cacophony of violence.
The first inductees, Royce Gracie and Ken Shamrock, were also perfect. These two early stars who together turned what could have been a one-off spectacle of gore into a real sport.
Since the two were inducted into the nascent Hall of Fame at the Mohegan Sun in Connecticut, way back at UFC 45, the Hall of Fame has, unfortunately, lost its way. While the nine inductees all belong, many others who helped revolutionize the sport were left on the outside looking in.
No Hall of Fame will ever be perfect. There will always be arguments about who belongs and who just misses the cut. But the following 10 men have to be in to preserve the legacy of the sport and pay tribute to those who have helped build it.
Begin Slideshow

»
Not sure if Frank Shamrock—an early UFC poster boy who left the company as light heavyweight champion—belongs in the Hall of Fame? Just ask him! Rebellion MMA Radio did and got this response (h/t MMA Mania):
I don't think the(UFC) Hall of Fame has any credibility unless I'm in it. I was the first champion ever and set two world records and I've been pioneering for this sport since before there was weight classes and gloves.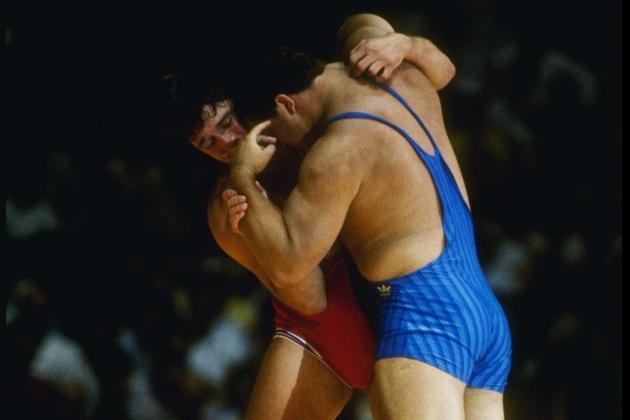 David Cannon/Getty Images

Although the prevailing media narrative credits Zuffa with bringing regulation to mixed martial arts, it was the late Jeff Blatnick who actually created most of the rules that still govern the sport to this day:
We covered everything from conflict of interest for the judges and referees to the basics of how to regulate the sport. The job was given to me, but I had a lot of help from John McCarthy, Joe Silva, and many of the fighters themselves.
For years, the Gracie family had an open challenge out to the world, proclaiming something rather extraordinary—that their style of fighting is better than yours and they will prove it.
The first part of that statement wasn't extraordinary at all. Martial artists had traded on their arts' efficacy for centuries. It's the second part that stood out.
"We will prove it."
With the creation of the UFC in 1993, Rorion Gracie was simply taking his family's art, and their famous Gracie Challenge, to the world:
The only way the Gracies could bring their art to the attention of the public and show its techniques was to offer an open challenge to anyone for a match...The idea is to say, "Look, you believe in what you do. I believe in what I do." I want to teach my students something and go to sleep at night knowing that I'm not fooling them. So it is a question of professionalism. It's a question of self-respect.
Pat Miletich, before the likes of Georges St-Pierre and Matt Hughes were unleashed on the UFC scene, was the longtime kingpin of the welterweight division. More than that, Miletich was the trainer of champions, grooming Hughes, Jens Pulver and Tim Sylvia—all UFC belt holders.
I think he belongs. Miletich, though, professes not to care one way or the other:
I don't even care...All of my belts I've won over the years, all of the awards and that sort of stuff, I've got to be honest with you, they're in a box in my basement.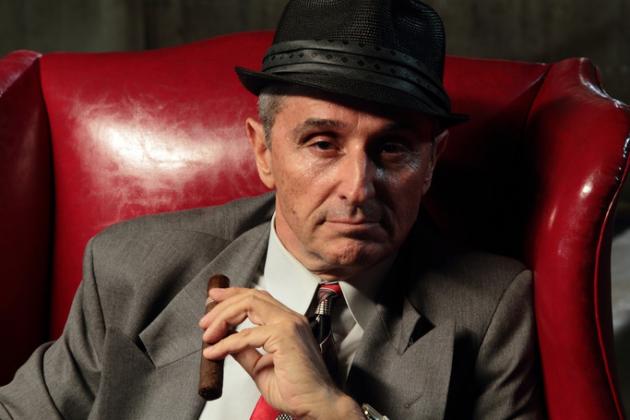 Photo via xarm-inc.com
Without Art Davie, the UFC's first matchmaker and visionary, the promotion might have remained just a dream floating around in Rorion Gracie's head. It was Davie, an ad executive with a nose for the next big thing, who helped turn that dream into something tangible, as he explained to the Pro Wrestling Torch in a 1995 interview:
I went back to my agency and had my art department put together a comp called "The War of the Worlds." I said let's do a tournament. I sat down with Millius and Gracie. Millius said he's help develop the fighting circles. Rorion said he'd show what technically would work. I said I would get the marking done and raise the money.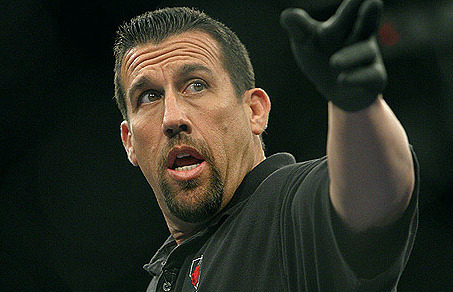 Photo via MMA Weekly
John McCarthy is an icon. For years he was the UFC referee, every bit as famous as the fighters he supervised in the Octagon. More than that, he was an important force in creating the rules that govern the sport—and in convincing anyone who would listen that this was a sport worth nurturing.
To this day, he is an important advocate for fighter health and safety, telling me last year that those were his main concerns at every fight show he attended:
"It's something that the average fan is never going to understand because the fan is looking for that unbelievably exciting, back and forth Rocky Balboa-Apollo Creed type of fight. That's what the fan is wanting... And that's fine. That's what the fan is expecting and wants. But you can't always deliver it to them. I tell people all the time - my job is not to make the fan happy. My job is to make sure the fighter is safe and can come back and do this again if they so desire."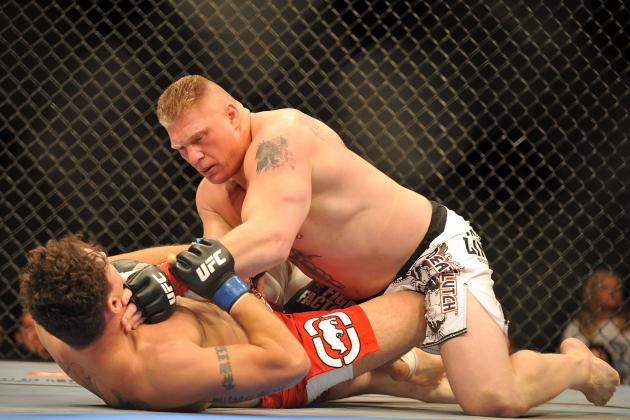 Jon Kopaloff/Getty Images

My colleague Jeremy Botter talked with wrestling legend Paul Heyman, who doubles as Brock's manager, about Lesnar's legacy. Heyman, it turns out, makes a compelling case for big Brock making the Hall of Fame:
The UFC Hall of Fame is about IMPACT ON THE SPORT. It's akin to Time Magazine's Man of the Year. How can anyone seriously, intelligently take the position Brock's impact was anything but enormous? His numbers STILL can't be touched," Heyman said. "Will they be one day? Hopefully, for the sake of the sport.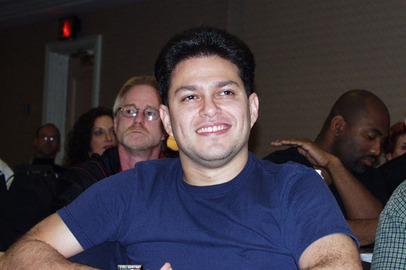 A young Joe Silva. Photo by Joel Gold for Full Contact Fighter.
UFC matchmaker Joe Silva stays out of the spotlight. Any reporter who has ever asked the UFC for an interview knows the response by heart: "Nobody talks to Joe Silva."
The mystery makes him a compelling figure for fans. To many, he's a demigod—after all, he started in the sport as the ultimate superfan, one whose bright ideas and work ethic led to a job offer and an important place in the UFC hierarchy.
UFC owner Lorenzo Fertitta talked about Silva in The MMA Encyclopedia:
Dana actually had a conversation with Tito Ortiz and Tito said, "You know who you should talk to? There's this kid that nobody really knows about-his name is Joe Silva. He's smarter than anybody in the business...We flew Joe Silva out and had an instant connection. We couldn't believe how smart he was. He was like a walking encyclopedia of the history of the UFC. He's a very strategic thinker and he puts on great fights.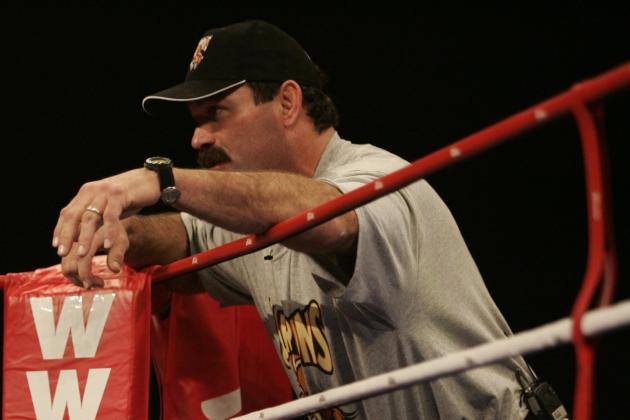 Robert Laberge/Getty Images

Don Frye is one of four men to win multiple UFC tournaments. The others (Royce Gracie, Dan Severn and Mark Coleman) are all Hall of Famers. Hopefully, Frye will take his place among that group of legends. But when I asked him about it last year, he didn't have his hopes up:
No, I don't think I'll be a UFC Hall of Famer. But who knows...Every fighter that fights in the UFC, sh*t, they deserve to be in there. I'd rather be in the Hall of Fame in the hearts of the fans. That's the important one right there.
No, he wasn't the creative force behind the UFC. Yes, he stayed home for UFC 1, letting David Isaacs and Campbell McClaren run the show.
Still, at the end of the day, money talks. Bob Meyrowitz wrote the check that launched the UFC and kept writing checks for almost a decade, funding a sport he had grown to love.
There would be no UFC without him. He deserves recognition for making this all possible.