9 Players Who Must Step Up for the Green Bay Packers to Earn a Playoff Berth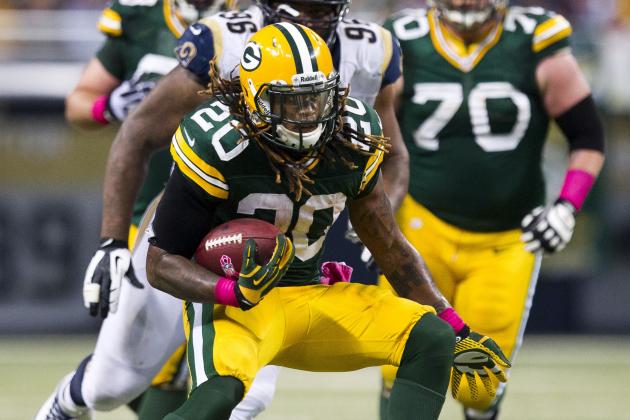 David Welker/Getty Images

As we head into the heart of the 2012 NFL campaign, the playoff picture is slowly beginning to take shape. The Green Bay Packers currently trail by a game and a half in the NFC North, but with five division matchups still to come there is plenty of room to regain ground lost early on.
In the NFL, and particularly in a black-and-blue division like the NFC North, there is no room for mediocrity. The team that is the hungriest, with the highest number of players bringing their elite games to the table will win.
With injuries plaguing both the offense and the defense, the Packers have a unique opportunity for some of their younger and more inexperienced players to step up and prove that they can compete. While that is typically terrible news, the Pack has a long history of big success by newcomers when they are needed the most. And then there are the team veterans whose seasons thus far have still left room for improvement.
Who are some players that must step up in order to put the Packers on top of their division and keep them there as the season trundles on? Keep reading to find out.
Begin Slideshow

»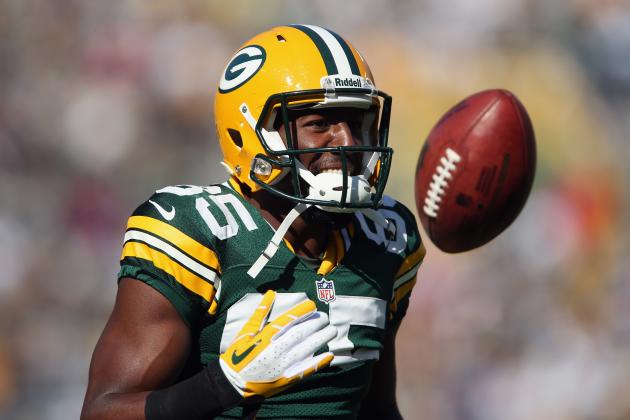 Jeff Gross/Getty Images

Instead of rushing back onto the field in an effort to return as early as possible from the groin injury that has sidelined him, Greg Jennings needs to step up by taking a step back and considering the long-term needs of the team this season.
With Jordy Nelson, Randall Cobb and even the oft-forgotten James Jones hauling in catches over the past two weeks, the fact is that the Packers don't necessarily need a less-than-100-percent Greg Jennings back on the field right now.
Instead of rushing back in the next week or two, Jennings would better serve his team by sitting until his groin injury is no longer a nagging thing that will constantly threaten to flare up and sideline him again as the weather gets colder and the season starts to take its toll.
Once he hits the field, he might find that he needs to work harder than he would have thought to reclaim his No. 1 receiver spot from Jordy Nelson.
By stepping up his game once he is actually healthy and turning his return into a friendly competition for posterity, Jennings will have the opportunity to reinvigorate a receiving corps that gets a hefty workout each week.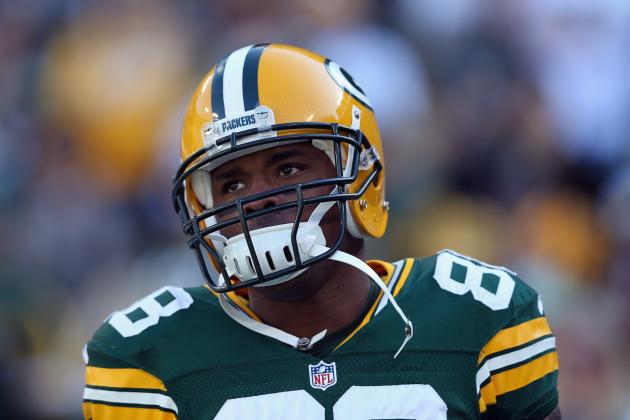 Jeff Gross/Getty Images

All of that talent and athletic potential, wasted every time Jermichael Finley lets a catchable pass fall through his hands. Finley needs to man up and take responsibility for his own play without shifting the blame to anyone else.
He also needs to remember that by acting as a big decoy that often draws double coverage, he is helping his team by leaving some other receiver on the field in a better position to catch the ball.
He cannot play that role if he is not really the receiving threat that he wants to believe he could be. In other words, his cockiness coupled with his lack of production diminishes overall usefulness to the offense on several levels.
Only Finley can fix this mess, but it will take work on his part. That means keeping his head down and his mouth shut, and giving every down in every game his entire focus.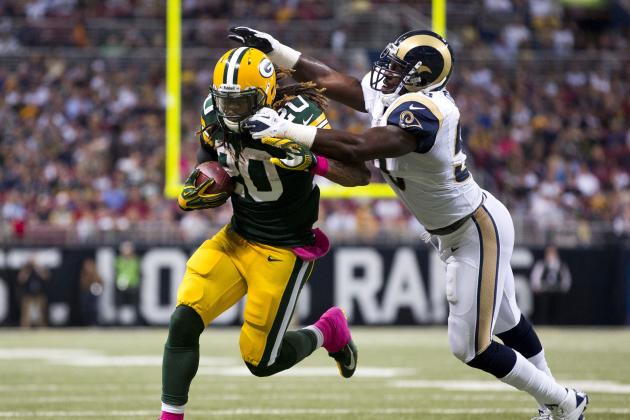 David Welker/Getty Images

With Cedric Benson still slated to be out for the next few weeks at least, the Packers are down to rookie running back Alex Green to shoulder the load.
Although Green has not done a terrible job given that he has inherited a Green Bay offense that is clearly not built to support a strong running game, he also has not made much of a splash since he took over in the Indianapolis game.
Moving forward, Green has got to exploit holes and show that he is the better back than the inconsistent James Starks. After the disaster in 2010, the last thing the Packers need is another attempt to go to a running-back-by-committee approach.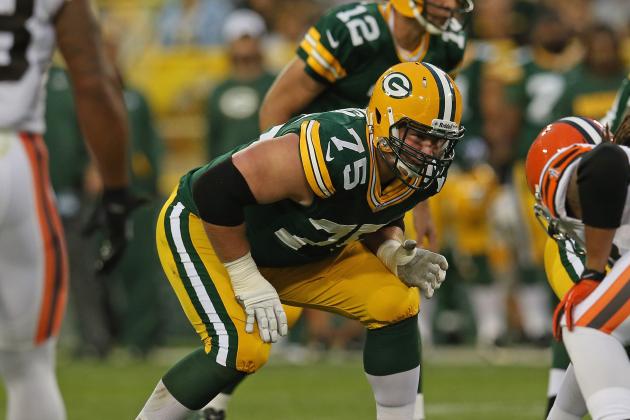 Jonathan Daniel/Getty Images

After putting together a surprisingly sloppy start to the 2012 campaign (particularly coming off of a really good 2011 season), Bryan Bulaga seems to have cleaned up his act.
Maybe. We think. We hope.
After giving up three sacks in the ill-fated Seattle Seahawks game that saw Aaron Rodgers eating turf way too many times, Bulaga knew that he needed to figure out what wasn't working and fix it. So far, he has given fans—not to mention the quarterback he is supposed to protect—reason to be cautiously optimistic.
Rodgers has obviously been finding his stride over the past several weeks, a process that has been helped along by an increased measure of security in the pocket.
Moving forward, Bulaga needs to keep up the better work and then take another step forward: opening up better holes for the run game. Now, more than ever with Cedric Benson out of the picture, he will need to play an active role in blocking for the running game.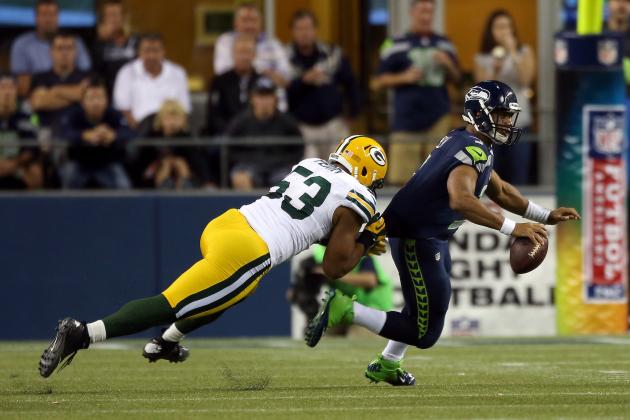 Otto Greule Jr/Getty Images

There's a lot of upside to Nick Perry, who has made an immediate splash just by being a fierce presence on the field that forces some attention away from Clay Matthews.
On the other hand, Perry is very weak against the run, which is a lamentable Achilles heel that limits his versatility for the team. He's also not great in coverage, which further limits his usefulness.
Heading into the middle of the season, Nick Perry must find a way to expand his role on the team. The Packers can't afford to rely on such a one-dimensional player. Indeed, with all of his athletic gifts surely he can find ways to expand his role on the team to encompass so much more.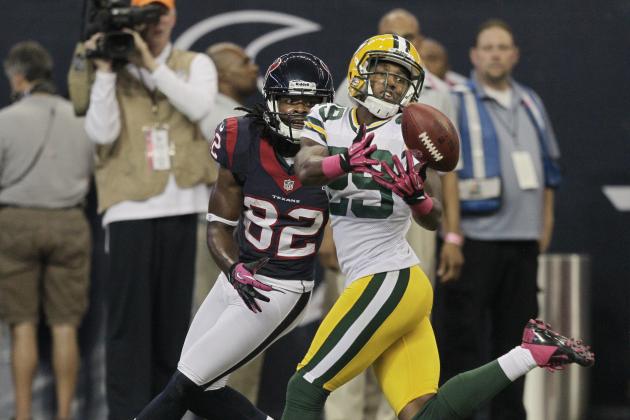 Bob Levey/Getty Images

With four interceptions in just three games, Casey Hayward seems to be a rising young star in the Packers secondary. In order to truly help his team, though, he's going to have to do more than just create turnovers.
With Charles Woodson out for the foreseeable future with a broken collarbone, Hayward is going to see a lot of time on the field. He has been open about his willingness to be a versatile player, and he is going to need to draw on that flexibility in the coming weeks if he wants to help fill the big shoes that Woodson has temporarily vacated.
More importantly, Hayward is going to have to prove that he can be reliable in coming up with the little plays as well as the big ones. He made a good start at that when he defended against the pass beautifully when the Packers played the Texans, but the Pack need consistency across multiple games before they can be more than cautiously optimistic about Hayward.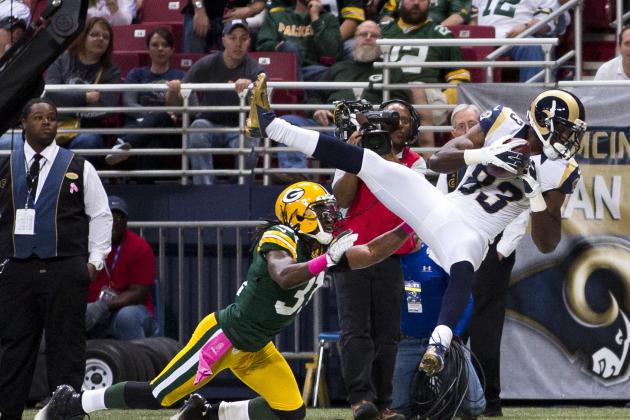 David Welker/Getty Images

If there were ever a golden opportunity for a young and talented athlete, it is the one that the injury to Sam Shields has given to nickelback Davon House.
He has shown a lot of confidence and levelheadedness on the field in his limited playing time thus far, demonstrating a much-needed knack for both coverage and tackling.
He also has a strong build that could make him a more versatile component to the defense than we have yet experienced.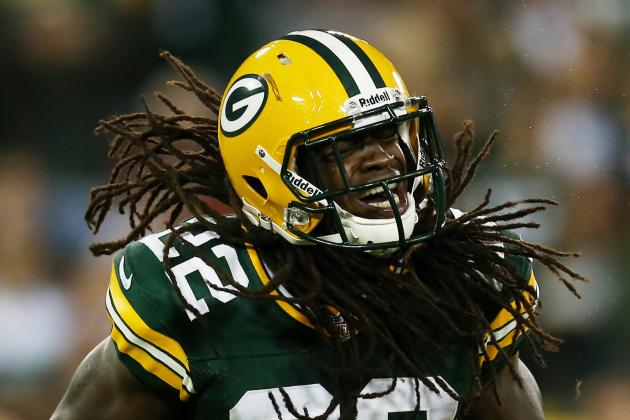 Jonathan Daniel/Getty Images

Jerron McMillian, a rookie nickel safety, has played the most snaps out of all of the younger defensive players the Packers will call upon to step up their games, and the expectations for him in the upcoming games will probably be the highest.
McMillian may not have had the flashy big plays that Hayward has put up and he has let a few more long passes through than his counterparts, but in all fairness he has also been on the field more, too, until recently when the Packers have started to give M.D. Jennings more chances.
That's not to say that McMillian won't be called upon in the coming weeks to do his share of the work defensively. Like Hayward, he will need to develop some consistency and step it up so that he is not perceived by opposing offenses as a weak point to exploit.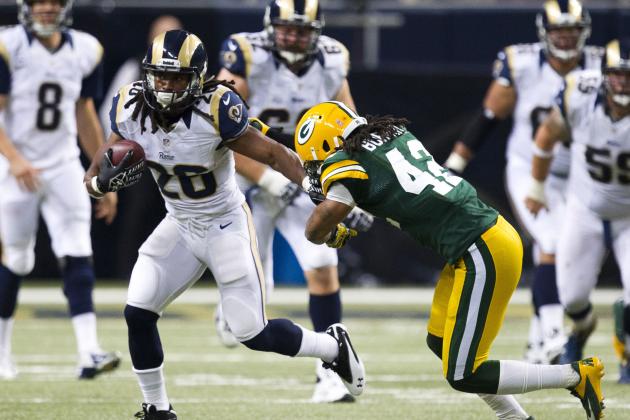 David Welker/Getty Images

Edging out Jerron McMillian when it comes to defending against big deep plays (for the time being), second-year safety M.D. Jennings will have his chance to break out in the upcoming weeks as well.
Perhaps best known for his "toucherception" against the Seattle Seahawks, Jennings has been quietly putting together a pretty good season overall, although remarkable plays have been in short supply.
Like his counterparts on the defense, Jennings hasn't been without his growing pains, but he seems to be the current first-choice go-to man in the wake of Woodson's absence.