5 Reasons Starting Madison Bumgarner over Tim Lincecum in Game 2 Is Right Call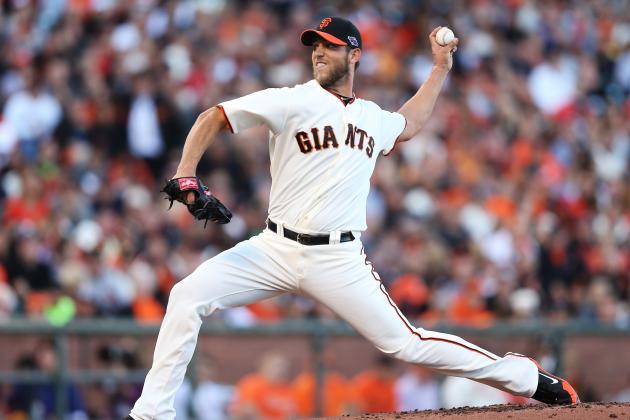 Ezra Shaw/Getty Images

When San Francisco manager Bruce Bochy announced his starting rotation for the first four games of the 2012 World Series against the Detroit Tigers, former Cy Young Award winner Tim Lincecum was not on the list.
The news certainly came as a surprise to many, especially considering Bumgarner's recent performances—an 11.25 ERA in two postseason starts.
On the other hand, Lincecum wasn't effective in his lone start, ether—allowing four runs on six hits with three walks and three strikeouts in 4.2 innings in Game 4 of the NLCS against the St. Louis Cardinals.
Did Bochy make the right call?
Here are five reasons why Bumgarner starting Game 2 is the right call.
Begin Slideshow

»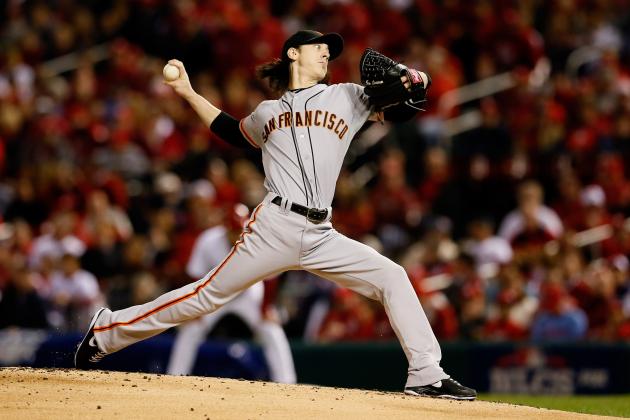 Kevin C. Cox/Getty Images

San Francisco Giants starting Tim Lincecum certainly struggled during the regular season, but he seems to have found his niche in the postseason—at least for now.
The two-time Cy Young Award winner has made three relief appearances this postseason, one of them a masterful 4.1 inning performance that kept his Giants alive in the NLDS against the Cincinnati Reds.
Lincecum was again unable to find a solid rhythm in his one and only start this postseason, so it stands to reason that he would continue to be more effective out the bullpen.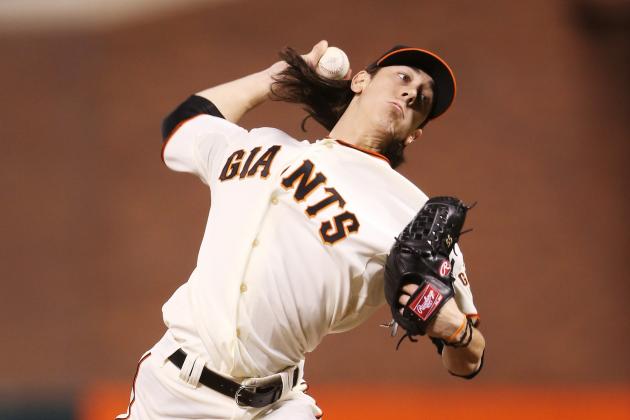 Jeff Gross/Getty Images

One of the many attributes about Tim Lincecum that Giants manager Bruce Bochy likes so much is his ability to bounce back—his resilience.
"As far as Timmy, we just think he's better served for this club at this point helping us out of the bullpen," Bochy said. "He gives us another weapon there. He's resilient. I can use him back-to-back days. I can use him three or four innings if necessary.

"If something happens, I can start him. So we think that's the best way to go right now."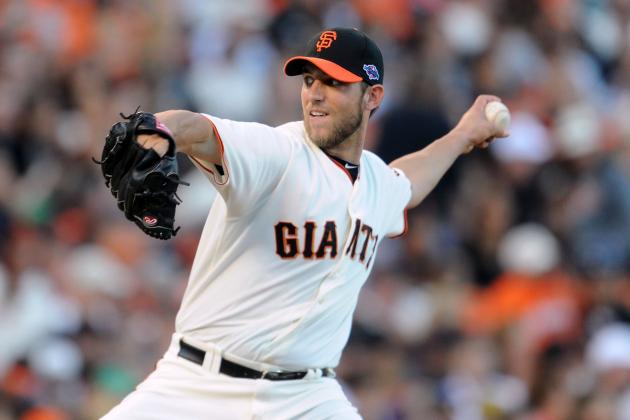 Jayne Kamin-Oncea-USA TODAY Sports

One of the major strengths of the San Francisco Giants is not just what is seen on the playing field, but behind the scenes as well.
Most notably, pitching coach Dave Righetti.
Bumgarner posted an 11.25 ERA in his two postseason starts, and his velocity appeared to be down in both starts as well.
Together with Righetti, the two sat down and reviewed video of Bumgarner's recent starts, and Righetti pinpointed flaws in the lefty's mechanics.
"I've always been a rotational guy, but Rags called me in and we looked at some video together," Bumgarner said. "I've been turning a little bit more than I used to. That causes a lot more stress on your body when you're trying to get back in the direction of home plate. We got that all worked out now, I think."
Both Righetti and manager Bruce Bochy were encouraged enough with what they saw in recent bullpen sessions to proclaim Bumgarner ready once again.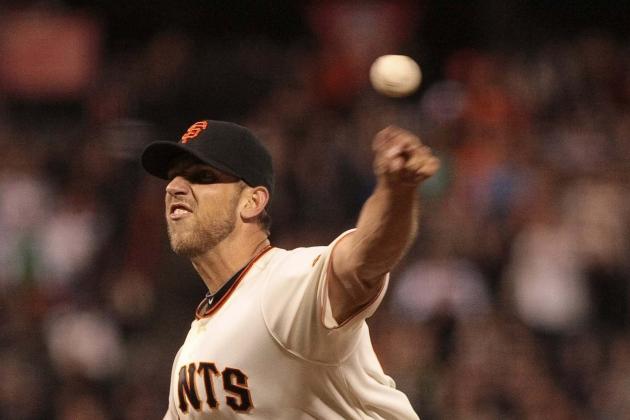 Kelley L Cox-US PRESSWIRE

If Madison Bumgarner indeed has his mechanical issues worked out, he'll be set up to pitch Games 2 and 6 at AT&T Park.
Bumgarner was 10-3 at home this year with a nifty 2.38 ERA. On the road, he posted a 6-8 record with a 4.40 ERA.
It all comes down to mechanics at this point, but if pitching coach Dave Righetti did in fact fix flaws in Bumgarner's delivery, AT&T Park is the right place for Bumgarner to be working in this Fall Classic.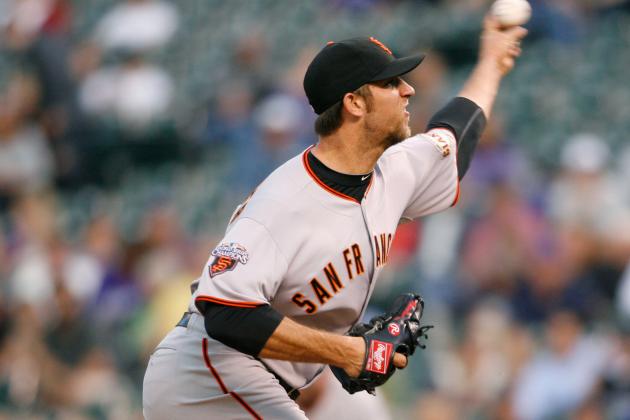 Chris Humphreys-US PRESSWIRE

The Detroit Tigers will boast a starting lineup that includes the right-handed hitting Miguel Cabrera, Delmon Young, Austin Jackson and Jhonny Peralta. All of them are capable of inflicting damage, especially the Triple Crown-winning Cabrera.
Right-handed batters hit just .241 against Madison Bumgarner this season with a .694 OPS. Against Tim Lincecum, right-handed batters hit .282 with an .813 OPS.
Anything that manager Bruce Bochy can do to neutralize that quartet of hitters would be a major plus.
Doug Mead is a featured columnist with Bleacher Report. His work has been featured on the Seattle Post-Intelligencer, SF Gate, CBS Sports, the Los Angeles Times and the Houston Chronicle.