NHL Contract: Why Long-Term Deals Are a Bad Idea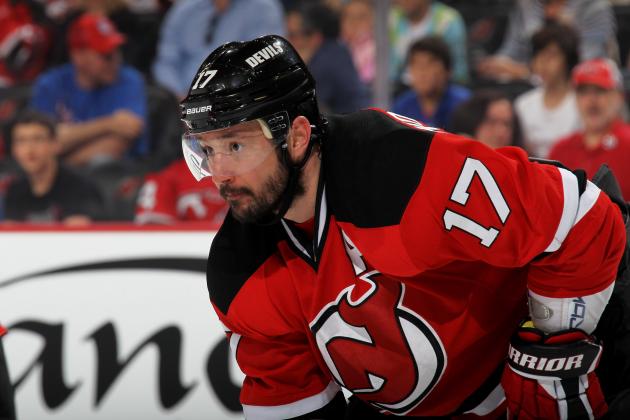 Bruce Bennett/Getty Images

The CBA negotiations between the NHL and the NHLPA have come to a halt due to main economic issue—the division of hockey-related revenue. The two sides have essentially agreed on a 50/50 split, but how to get there is a different story. Gary Bettman and the owners want an immediate change with rollbacks while Don Fehr and the players want a gradual reduction with current contracts paid in full.
This difference of opinion has become such a major issue in the negotiations that many have forgot about other issues that still need to be resolved.
One of these issues is whether or not to limit contract length with players.
While I have many issues with the NHL proposal and their method of negotiation, I do agree that contracts must have a limit.
Although these long-term contracts extending late in a player's career are fairly new to the NHL, the negative impact they bring is apparent.
The following examines why long-term contracts are a bad idea in the NHL.
Begin Slideshow

»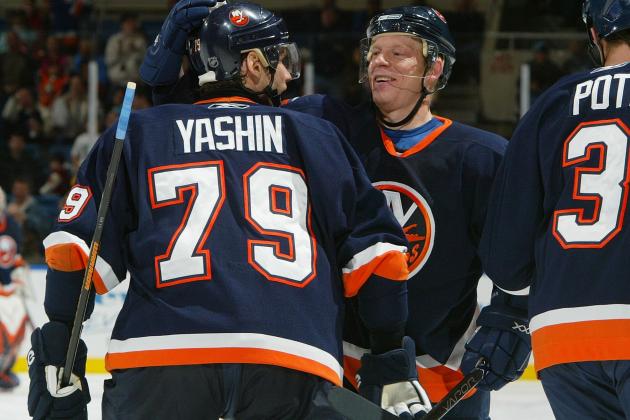 Jim McIsaac/Getty Images

There are some players in the NHL that are motivation-challenged (Alexander Semin, Nikolai Zherdev, etc.).
These players are periodically lazy on defense. They have a high turnover rate and low chemistry. The quest for the Cup and being a team player simply isn't enough for these individuals; the only thing that motivates them is money.
Once they're signed long-term, they're secure. They slip back into old habits.
We all remember Alexei Yashin. Prior to the 2001/02 season, Yashin signed an enormous 10 year, $87.5 million contract ($71.5 million after the lockout/rollback) with the New York Islanders.
In the 2000/01 season with the Ottawa Senators, Yashin posted 88 points in 82 games. Once locking up a long-term deal, his production decreased and he never reached the point/game platform in the NHL again.
In June of 2007, the Islanders bought Yashin out for $17.63 million.
This is not an ideal for any NHL team, let alone the second-least valuable team in the league.
Signing short-term deals with these players could give them the motivation they need. If not, it's still a bad investment, but the losses aren't nearly as severe.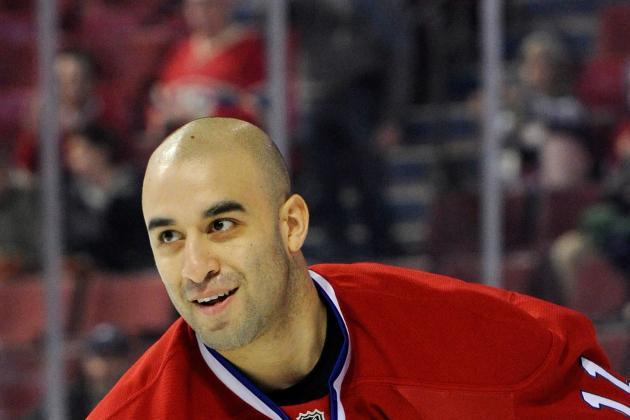 Richard Wolowicz/Getty Images

Sometimes, players just aren't as good as they once appear.
Whether an extended hot streak or irreplaceable chemistry, they can appear elite at times.
For example, a player can receive a seven year, $51.5 million contract based on his ability to put up 84 points in 82 games. Five seasons later, that player could put up just two goals.
It's simple: The shorter the contract, the lower the risk.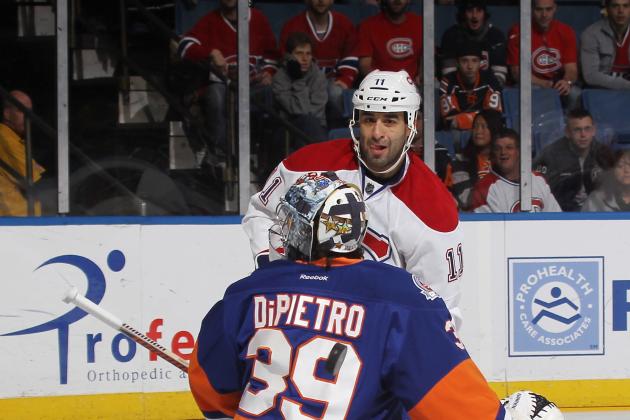 Bruce Bennett/Getty Images

Rick DiPietro has played 47 games over the past four seasons with an average save percentage of .887. It's hard to imagine he was once worth $67.5 million and giving up on a 21-year-old Roberto Luongo.
The Islanders aren't to blame for thinking he was the one, however. In the NCAA with Boston University, DiPietro was selected for the All-Rookie Team, Second Team All Hockey East, East Rookie of the Year and Co-MVP of Boston University. He was also named the MVP and claimed the Eberle Trophy in the Beanpot Tournament—a pretty impressive resume for an 18-year-old.
The Islanders aren't to blame for drafting him first, nor thinking he was worth the sacrifice.
The lesson here is that no matter the player and no matter the potential, hockey is a physical game and injuries can change anyone.
Long-term injured reserve isn't such an issue for the wealthier teams like the Toronto Maple Leafs and New York Rangers, but for some it can be quite costly.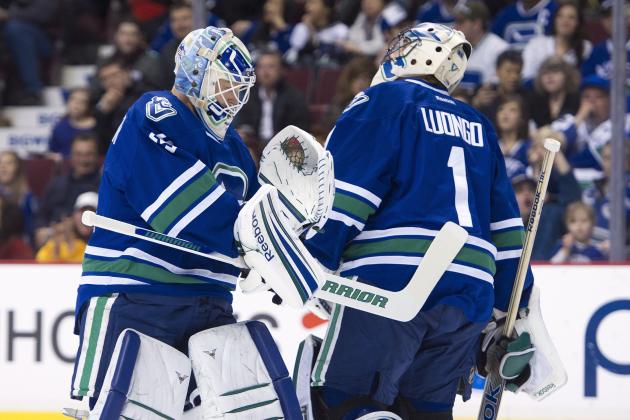 Rich Lam/Getty Images

10+ years is a long time to commit to one person.
Take Roberto Luongo, for example. On Sept. 2, 2009, the Canucks signed Roberto Luongo to a 12-year, $64 million contract extension. Since then, he has consistently been one of the top goaltenders in the league and brought his team to the Stanley Cup Finals.
Roberto Luongo is a great goalie, but Cory Schneider is better. Schneider is the goalie of the future.
Despite his talent, no one is willing to pay the big bucks for a player who's signed until he's 43 years old.
If Luongo's contract expired when he was 38, he would already be enjoying his new home in Toronto or Florida and the Canucks would have a top-six forward and a great prospect in return.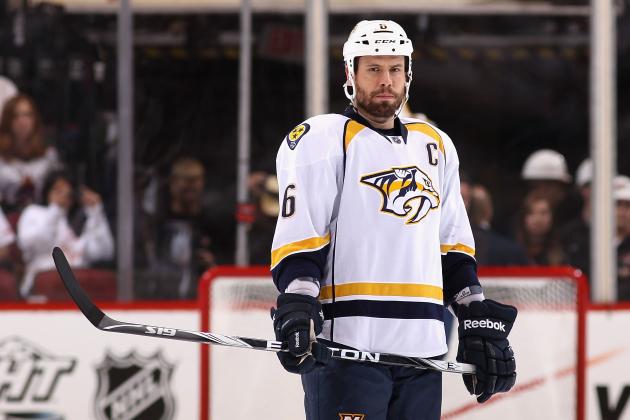 Christian Petersen/Getty Images

So what if a player stays committed to his team, maintains his elite status and stays healthy, but you can't afford what you agreed to?
We have yet to really see something like this in the NHL, but it could still happen. The Nashville Predators signed Shea Weber to the third longest and second most valuable contract in the league when they matched Philadelphia's 14-year, $110 million offer sheet.
That's a bold investment for a team valued 25th in the league and losing $7+ million per season.
What happens if Weber's cost exceeds his value?
Follow Riley Kufta on Twitter for more work and updates from around the NHL.