WWE Hell in a Cell 2012: 4 Positives of the PPV Heading into the Event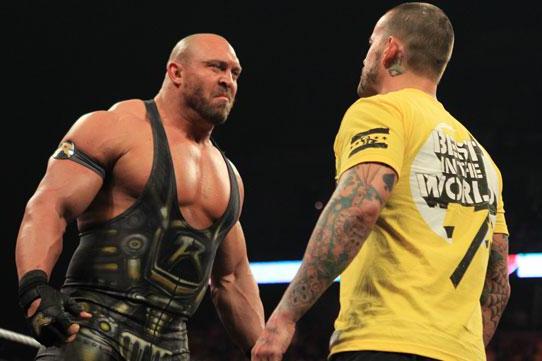 Photo courtesy of WWE.com
WWE Hell in a Cell 2012 is right around the corner, and so far we have plenty to be excited about heading into this Sunday's pay-per-view event.
With a number of matches already booked, both title and non-title, the Oct. 28 PPV looks set to be a solid show, capable of springing a number of surprises on us.
With this in mind, this article takes a look at four of the more positive aspects surrounding Hell in a Cell which have helped make the PPV so eagerly anticipated.
Begin Slideshow

»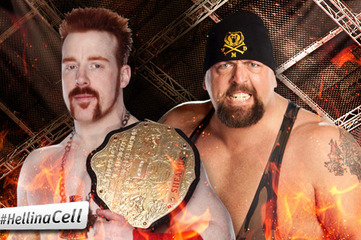 Photo courtesy of WWE.com
During a busy summer period packed full of PPVs, we regularly saw events quickly put together and given little time to build meaningful feuds.
For example, there were just three weeks between Extreme Rules on April 29 and Over the Limit on May 20. The majority of other events enjoyed an added week of hype, but Hell in a Cell has gone one better with five weeks of programming in which to build up the event.
This extra time has been crucial and has yielded an increased effort on the part of the WWE Creative team.
Certain storylines haven been given more substance, such as that of the World Heavyweight Title, the combatants of which were confirmed immediately after Night of Champions last month.
This certainty gives fans more chance to get excited about the event, and in the long run has benefited the PPV greatly in my opinion.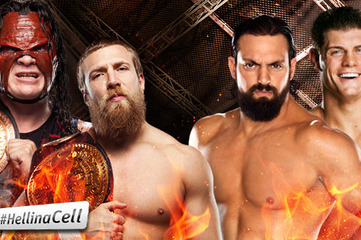 Photo courtesy of WWE.com
Speaking of an extended build, we've seen the Tag Team champions feature heavily on weekly television, as well as the inception of a very drawn-out Tag Team Tournament in order to establish the new No. 1 contenders for Team Hell No's Titles.
As a result, the tag team division is as eventful as ever, and there is once again a real interest in it, which can only be a good thing for the WWE.
Such care and consideration has not been invested in tag team affairs for a long time by the company, so to see that change ahead of Hell in a Cell has been a very welcome development indeed.
The Tag Team Championship match is now one of the most highly anticipated matches on the card and looks set to deliver some exciting action between four of the company's very best competitors.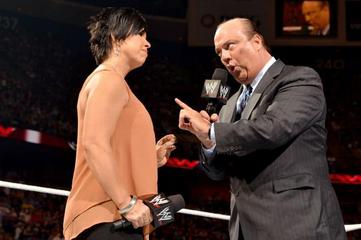 Photo courtesy of WWE.com
Raw was particularly surprising this week, as discussed in one of my recent articles.
By installing a new "Managing Supervisor," there has been a real power shift in the WWE, with Vickie Guerrero now calling the shots on Raw.
The big question is of course: Will this prove to be of benefit to Vickie's client Dolph Ziggler?
Mr. Money in the Bank has been widely touted to cash in come Hell in a Cell, and though Michael Cole and J.R. suggested on Raw that Vickie would no longer endorse Ziggler, her power could still come into play regarding the Show Off's World Title aspirations.
Furthermore, Paul Heyman asserted himself on matters by suggesting himself as a potential GM of Raw.
By the end of Hell in a Cell, we could be looking at the two top candidates for control of Raw who are also the representatives of the company's two top champions.
The development adds another dimension to matters heading into the PPV, keeping us guessing on the potential outcomes more than ever before.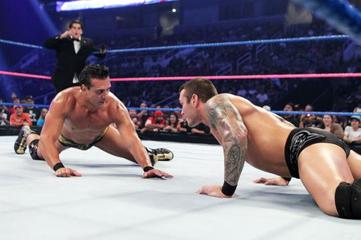 Photo courtesy of WWE.com
One of the most noticeable aspects of Hell in a Cell is the lack of John Cena in the main event.
In fact he is not scheduled to feature at all. Instead he has been replaced by the new kid on the block, Ryback.
While this move was at first questioned by many, creative must be commended for their innovativeness in pushing ahead with an angle that no one really saw coming so soon.
It's their job to keep us interested in the product, and that's exactly what they've done by thrusting this dominating rookie in at the deep end against the "Best in the World" CM Punk.
It creates perhaps one of the most unpredictable main events we've seen for a while, with both superstars having so much at stake heading into their Sunday night showdown.
But it's not just the WWE Title picture that has been shaken up; we've seen new feuds right across the board.
Sheamus vs. Big Show, Randy Orton vs. Alberto Del Rio, Kofi Kingston vs. the Miz and of course the Tag Team title match all offer new PPV rivalries that are a real breath of fresh air after some rather stale and stagnating feuds.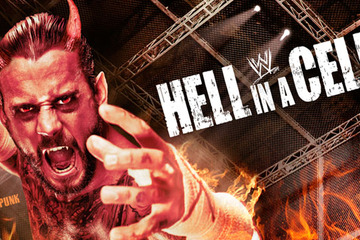 Photo courtesy of WWE.com
With so many new prospects new enjoy, and an endless possibility of conclusions, each with massive effects on the WWE, Hell in a Cell would certainly appear to be a must-see event.
But as ever, there are of course two sides to the story.
Stay tuned for the sequel to this article, where I will discuss some of the less pleasing aspects surrounding Hell in a Cell, and evaluate how they compare with the aforementioned positives.
Until then, feel free to comment below if you have any thoughts regarding the matches, storylines, or any other positive aspects of the PPV as we head into WWE Hell in a Cell 2012.