Chelsea vs. Shakhtar Donetsk: 5 Reasons UCL Loss Isn't the End of the World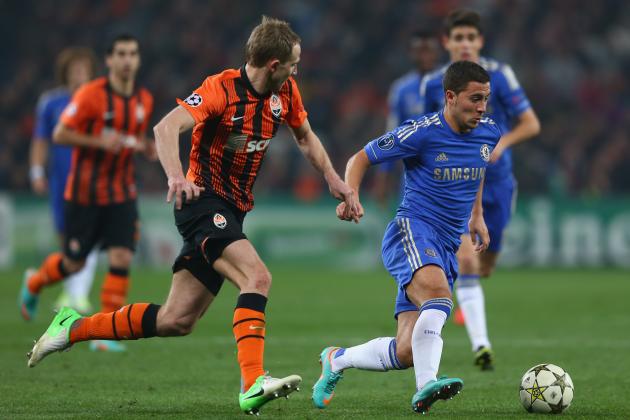 Michael Steele/Getty Images
Eden Hazard was not able to turn around the loss for the Blues.
By the time Oscar was able to pull back a goal for Chelsea in the 88th minute on Tuesday night, it was already too late.
Two earlier goals from Alex Teixeira and Fernandinho had already ensured an important home victory for Shakhtar Donetsk, 2-1.
It is a big loss for a Chelsea team who has become unaccustomed to losing this season, and many are already calling it a major dent in the Blues' hopes of retaining the Champions League trophy.
There is no denying that it is a match that Roberto Di Matteo would have expected his team to win.
But is it a shock upset? Far from it.
In fact, here are a few reasons to look on the bright side following Chelsea's loss.
Begin Slideshow

»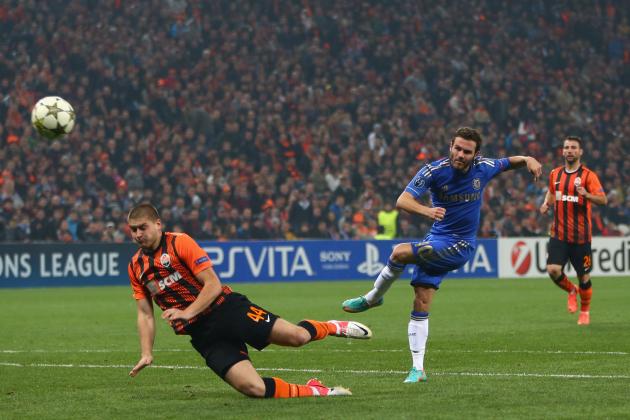 Michael Steele/Getty Images

Despite the loss, Chelsea received a saving grace in the form of an even more disappointing result for Group E rivals Juventus.
The Italian giant's 1-1 draw with Danish side Nordsjaelland means that it is placed third in Group E, with Chelsea remaining in second place.
What this means is that Chelsea can decide its own destiny. Three wins from the remaining three games will be enough to qualify for the knockout stages.
That is a position that many of the big clubs will envy, given the results of this week's action.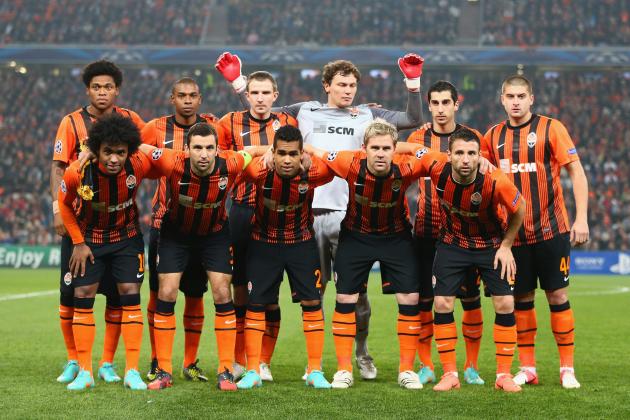 Michael Steele/Getty Images

Shakhtar Donetsk is the Ukrainian champion. Many people, Chelsea included, were guilty of taking this fact far too lightly.
They will not make that mistake again. Shakhtar was clearly the better side on Tuesday night.
Donetsk is a hard place to play and win, and Shakhtar is full to the brim with attacking talent. This has shown through in an undefeated record in the Champions League this season.
Losing to Shakhtar Donetsk is not as much of an upset it seems. Chelsea does not need to be ashamed or concerned.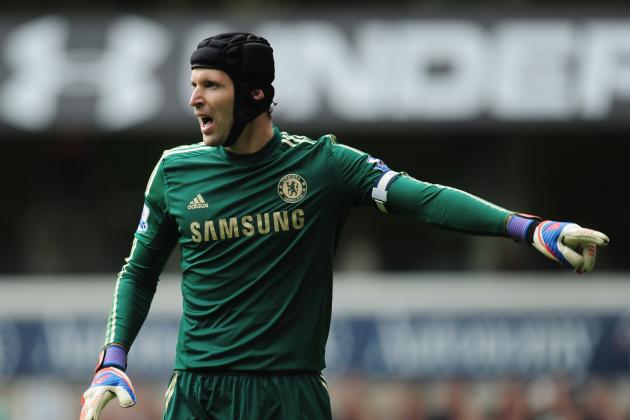 Shaun Botterill/Getty Images

Shakhtar was so good on Tuesday, the margin of victory could have been much higher than just one goal.
That is, if it wasn't for Petr Cech.
Soon after his arrival at Chelsea, Cech was lauded as the best in the EPL, if not the world. In recent years, however, Cech saw a dip in form that caused many to question that status.
His form this season, and his performance against Shakhtar, has shown everyone why he deserves to be placed with the best 'keepers in the world.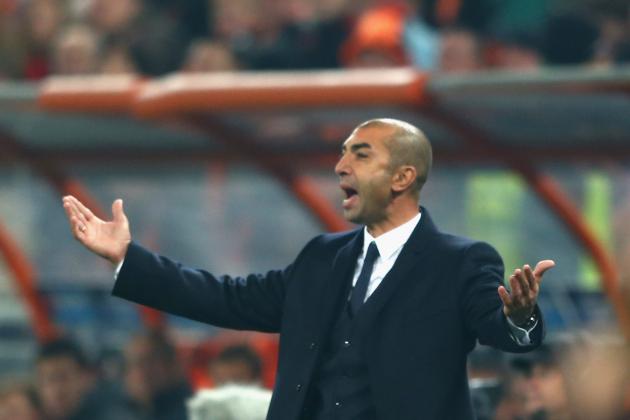 Michael Steele/Getty Images
Roberto Di Matteo will still expect his team to qualify for the next round.
AC Milan, Real Madrid, Bayern Munich. All three of these teams sit in second place or lower in their respective groups right now.
Unless they turn things around, the most they will be able to hope for is a runners-up spot in the next round.
What this means is that, whether you qualify first or second in your group, there are no easy matches once you get to the knockout stages.
Chelsea is still in a good position to win its group. But if it doesn't, it doesn't matter.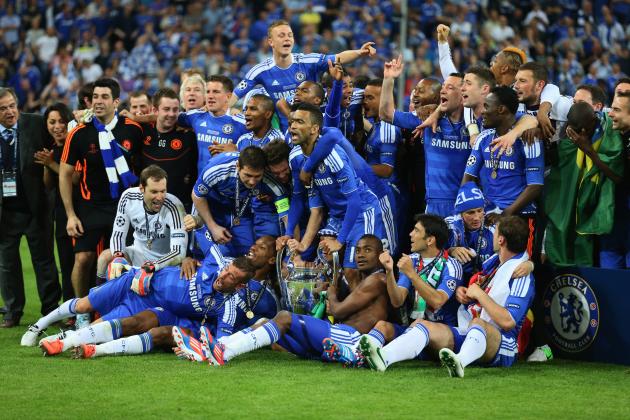 Alex Livesey/Getty Images
Chelsea won the cup last year despite some bad results.
It is still very early in this year's competition. There is more than enough time for Chelsea to make up this loss and then some.
Last year Chelsea had more than a couple setbacks on the way to the title; yet the Blues emerged victorious at the end of May.
Additionally, this result serves as little more than a reminder that this is a team that is still in transition.
Last year the attack was centered around a central target man, Didier Drogba. This year, Chelsea's style of play is more fluid, led by three quick, creative midfielders.
It is a style of play that has been working so far, but the occasional slip-up is bound to happen. Di Matteo will be able to take this result, learn from it and improve the team for future fixtures.
Besides, it is far better for Chelsea that such a slip-up happened on Tuesday, rather than this weekend against Manchester United.