Barcelona vs. Celtic: 4 Key Battles to Watch in Champions League Group G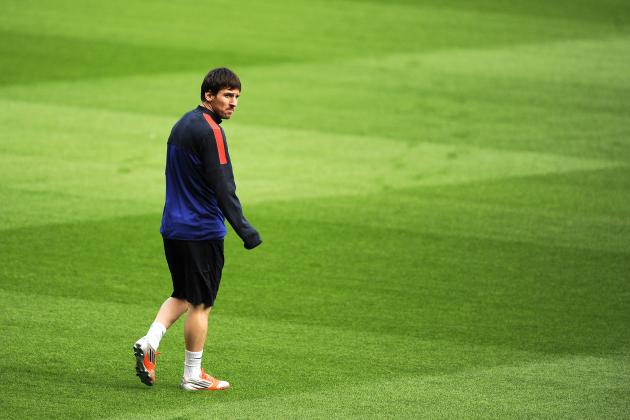 David Ramos/Getty Images

On Tuesday, October 23, Celtic will travel to Camp Nou after earning their first away victory in 27 matches.
While getting points in Russia is always an impressive feat, there are few places more intimidating and harder to break than Camp Nou.
That is precisely the task that lies before Neil Lennon and the Bhoys in the Champions League Group G headliner.
The crowd will be in Barça's favor as will the history and, quite frankly, the talent.
But none of that matters when the whistle blows. It won't matter which team won the entire thing just two season ago or which team has the most in-form player in football.
If Celtic can avoid being intimidated by La Blaugrana, they can come away with a point and maybe even use the result to make the next round of the Champions League.
To do that, they will need to win certain key battles in Spain. Read on to learn what those battles are.
Begin Slideshow

»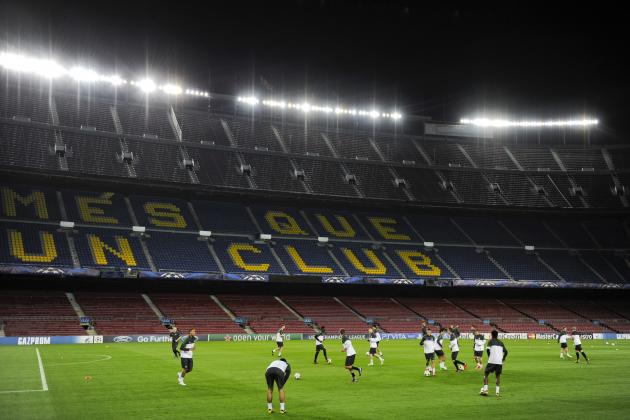 David Ramos/Getty Images

When the Scots went to Russia and beat Spartak 3-2 in their last Champions League match, it was their first away win in 26 matches.
They would love to continue that streak, but they will have quite a tough task when they go to the biggest stadium in Europe on Tuesday.
Barcelona are unbeaten in their last 17 Champions League games played at home—14 wins, three draws.
If the size and unity of Camp Nou doesn't intimidate players, staring across the pitch at Lionel Messi, Xavi Hernandez and Andres Iniesta just might.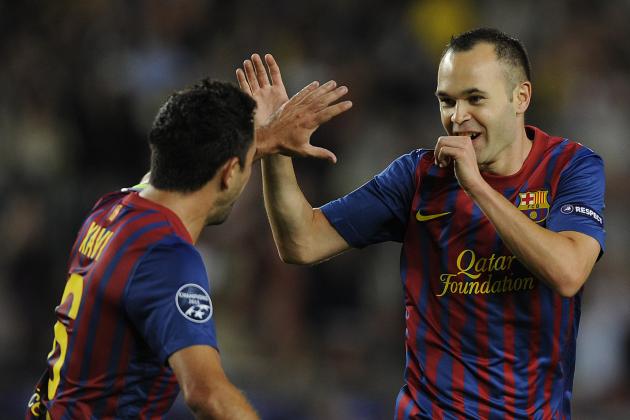 David Ramos/Getty Images

Speaking of Barcelona's midfield geniuses, Celtic have a decent player in their ranks as well.
Victor Wanyama is only 21 years old, but he has already earned the attention of giants like Manchester United.
The young Kenyan may soon be playing against great competition on a weekly basis, but he has yet to face a midfield challenge like he will against Barcelona.
He and expected partner Scott Brown will struggle not to get overwhelmed and left in awe by the wondrous display of passing, positioning and sheer intelligence that the Spanish duo will put on display.
If Celtic's midfield doesn't control those two superstars, they may never even have a chance to test Victor Valdes.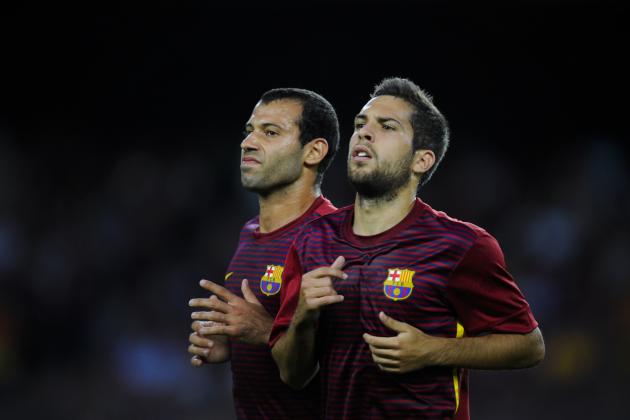 David Ramos/Getty Images

Of course, if Wanyama and the rest of Celtic's deeper players are on their game, they can take points from last season's champions of Europe with just a couple of chances.
This season, Barcelona's defense has been just short of a disaster. They have already allowed 11 league goals and have allowed eight goals in their last three games.
Their two starting center-backs and world-class holding midfielder will all be absent from this Champions League match.
Alex Song should do a suitable job in midfield, but the central defense will likely consist of a pair of makeshift center-backs.
Going back even to the start of last season, Barça have been very susceptible to counter-attacks no matter who started.
If Celtic can just be poised when they win the ball, available in space to start a counter, accurate on the first pass and clinical with their finishing, they can absolutely leave Camp Nou with at least a point.
Barcelona have scored in each of their last 31 home games in the group stages, so Celtic will almost surely have to net at least one goal to get anything at all.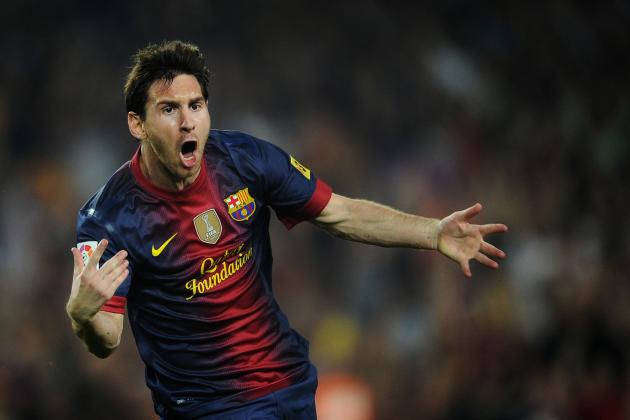 Jasper Juinen/Getty Images

When I said Barcelona have netted at least one goal in each of their last 31 home games in Champions League group stage games, I should have mentioned the biggest reason for that.
His name is Lionel Messi, and he is the reigning three-time Ballon d'Or winner.
The Argentinian widely considered the greatest footballer of his generation has been the top scorer in each of the last four editions of Champions League football.
He has scored more goals in each consecutive tournament since 2009, peaking with a record-tying 14 goals last season.
Only Raul (71) and Ruud van Nistelrooy (56) have scored more goals in Europe's greatest tournament than Barça's No.10.
Messi is so mesmerizing when he plays that even opposing players and referees line up to get his jersey or have a photo taken with him.
Celtic will need to show great maturity and a lack of fear when they face Messi and Barcelona.
If they give him too much respect—and too much room—he can end this match before halftime almost single-handedly. He is only just getting to top form, after all.