Arizona Cardinals' Wish List for the NFL Trade Deadline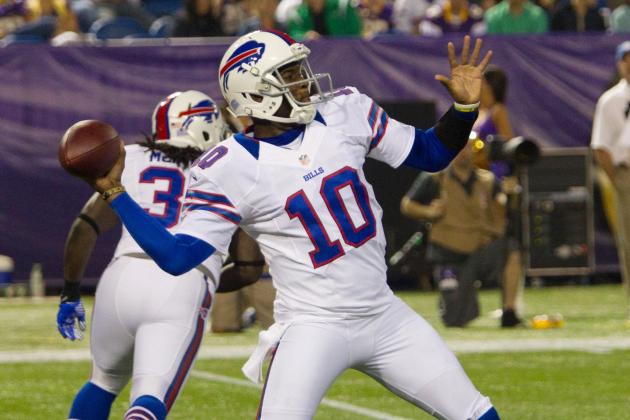 Brad Rempel-US PRESSWIRE
Could Vince Young be a Cardinal?
The NFL Trade Deadline comes up on October 30, and the Cardinals could be a buyer at the deadline.
This slideshow will show you what concepts the Cardinals could be trying to fix via trade and then give specific names as to who they might be targeting.
Start the slideshow below and find out who might be calling University of Phoenix Stadium home in the near future.
Begin Slideshow

»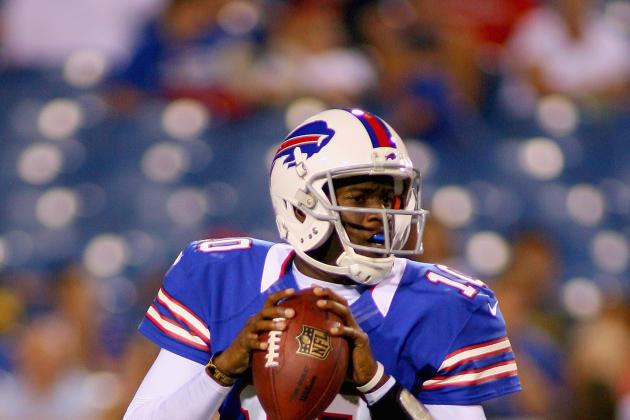 Rick Stewart/Getty Images

The first item on the Cardinals' wish list would be for a more mobile quarterback. Yes, Arizona could use franchise quarterback stability but that's going to be much harder to find in the trade market.
The Cardinals should be wishing for a quarterback and who can roll out of the pocket and make quality throws on the run. The reason for this is with a weak offensive line, anyone playing quarterback for Arizona must have that skill. It would also be a big boost if a quarterback can create offense with his feet since Arizona is towards the bottom of the rushing statistics.
Vince Young is scheduled to work out for the team Tuesday, according to Sports XChange (h/t Lindy's).
He might need the money after details of recent financial woes of his came to light about a month ago.
Michael Vick could also make for an interesting name to be tossed around as the deadline approaches, since he's been struggling in Philadelphia and trades between the Eagles and Cardinals have happened before.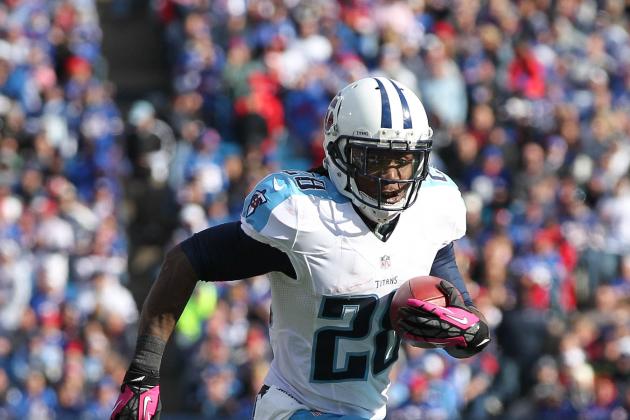 Kevin Hoffman-US PRESSWIRE
Could Chris Johnson become a Cardinal before the end of the month?
Arizona needs a running game and there's no doubt about it. With Beanie Wells on IR until late November and Ryan Williams's shoulder injury costing him the rest of 2012, Arizona needs a running back.
Mike Florio of Profootballtalk.com believes Arizona should look to CJ2K to help shore up the depleted running back corps. Even with LaRod Stephens-Howling's 104-yard game against Minnesota Sunday, the Cardinals need a running back, big time.
Johnson could bring the speed necessary to force defenses to bring additional defenders into the box to try and stop him. The other thing he would do is give quarterback John Skelton some much-needed relief from the consistent pressure to perform and carry the team each week.
Steven Jackson may be heading out of town, as Daryl Richardson may be usurping him in the backfield. However, would the Cardinals trade Jackson to a division rival?
Both Jackson and Johnson give Arizona an idea of what to look for. Both are good runners but also add that element of catching passes out of the backfield as well.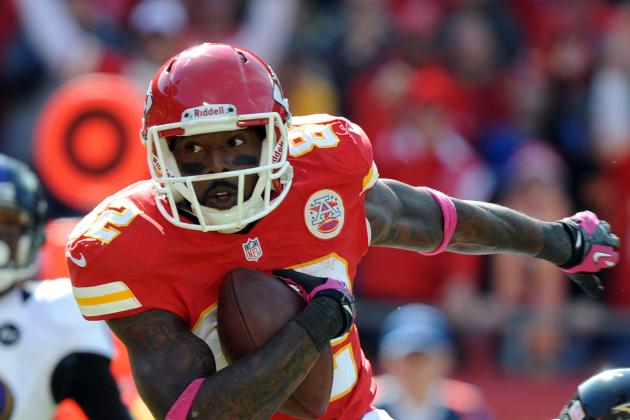 John Rieger-US PRESSWIRE
Dwayne Bowe's name is getting a lot of play in trade rumors.
Arizona could use another wide receiver to balance out the defensive coverage that Larry Fitzgerald draws. The last time the Cardinals had that sort of one-two punch at wide receiver was the Super Bowl season four years ago when Fitzgerald had Anquan Boldin.
Boldin has since moved on to Baltimore, but Arizona hasn't found his replacement. With the trade deadline coming up, there are a few names the Cardinals could be targeting.
The LA Times reported that Dwayne Bowe wants out of Kansas City. Bowe comes with a hefty $9 million price tag this season and may be tough to fit under the salary cap. The other downside is that Bowe only had one really great season (his Pro Bowl year of 2010 with 15 touchdowns) and has been mired in mediocrity since.
The Arizona situation would be a change for him in one regard. While he would still have to deal with a quarterback shuffling situation, the fact he wouldn't be the top wide out might appeal to him.
A change from the rabid fans of the Chiefs could also be beneficial for him too. Those were the same fans that reportedly cheered when Matt Cassel got hurt and forced Brady Quinn to start Kansas City's last game.
There aren't many wide receivers on the market who could potentially make an immediate splash, but Arizona's need there isn't as glaring as it is in other positions.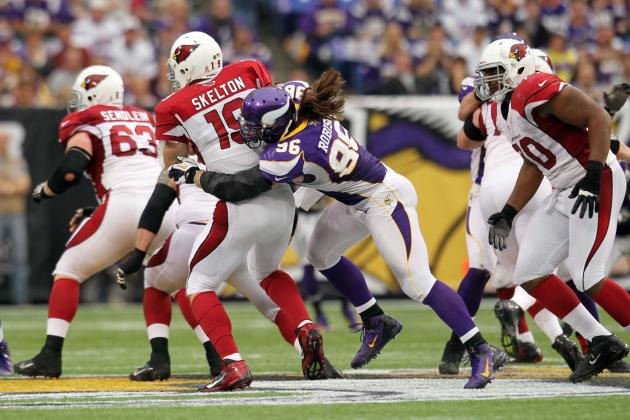 Brace Hemmelgarn-US PRESSWIRE
The failures of the offensive line made John Skelton (19) suffer seven sacks Sunday against the Vikings.
It's no secret that the Arizona Cardinals have one of the weakest offensive lines in the NFL. Arizona has allowed a league-worst 28 sacks in seven games so far in 2012.
Regardless of which position on the line the Cardinals could fill, any of them would be an upgrade over the current unit.
It's difficult to say which linemen to target in a trade, but with so many leaks in the dam, anyone Arizona could get would be helpful. Offensive linemen don't circulate in the rumor mill the same way skill players do.
Despite the plans that might be put in place to acquire anyone in the previous slides, the Cardinals have to check their inventory and see what they can offer up.
Arizona could go for offering up draft picks but they don't have any extra picks in either of the next two years' drafts to offer up.
With the way the team is performing now, those picks are gaining more and more value by the week.
That's the biggest question—what can Arizona send in a trade to try and improve the team.