WWE Hell in a Cell 2012: 7 Former Wrestlers We Would Love to See Face Ryback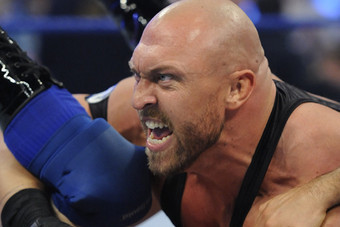 ringsidenews.com
To make this fun, I am not going to pick the obvious choices.
That would be too easy.
Ryback is the beast we all want to become the next Goldberg. The sudden drama associated with his rise to the top of the WWE ladder is meteoric, much like in the case of Goldberg. But they are not one and the same.
Goldberg faced tougher competition along his winning streak to the title. Ryback is a great marketing tool for the WWE, but I don't see it or his presence in this company, having more shelf life than the man he is compared to.
Still, these slideshows are fun to make and draw great debates and comparisons.
Maybe I missed a few (of course I did), but that is what you guys are here for.
Let the debate begin.
Begin Slideshow

»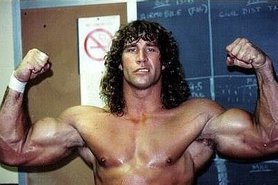 worldclasswrestling.info
The "Modern Day Warrior" had a body that was plain sick. There used to be workout videos shown on World Class Championship Wrestling just to show how badass he was.
Von Erich was a former NWA Champion and was a mainstay in his father's promotion and even challenged Jerry Lawler for the AWA Title.
There were few as strong as Von Erich in his prime.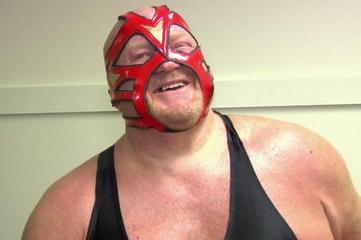 wwe.com
I think Vader may be one of the 10 toughest wrestlers of all time.
Leon White made a habit of beating up wrestlers for a living and was a former World Heavyweight Champion.
In the ring, Vader could really bring it, throwing real punches in matches, as Ric Flair eluded to in his book, To Be The Man.
It is possible Vader may have been more agile than his younger counterpart.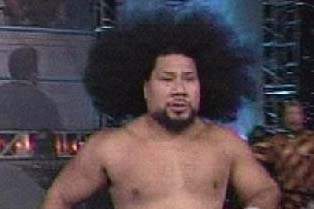 obsessedwithwrestling.com
Just the thought of this makes me smile.
I think Meng is one of the most underrated wrestlers of all time. And he deserved a chance at competing for more singles gold in his career.
Just his headbutt alone could take a man down.
Also, because he was not a talker, a manager aiding him (like Paul Jones) could have furthered his singles career.
The man was a beast.
ioffer.com.sg
For those of you not familiar with Gordy, he was the muscle of the Freebirds. A really bad dude who could flat out run over you.
Gordy was a success in tag teams with Michael Hayes and Buddy Roberts and then with Dr. Death Steve Williams.
He looked unathletic and out of shape, but there were few worldwide who were as tough and who performed as well in the ring.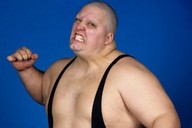 jackburgle.com
Could he beat Ryback with a count of five?
That was Bundy's trademark move.
Bundy was one of the better big men of his time. Seeing him in cage matches (like his title shot against Hulk Hogan) was nothing new. And whether he was a face or a heel, he always looked good in the ring.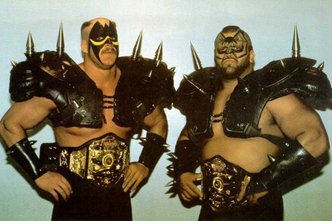 prowrestlingarchives.com
These two brutes new nothing about wrestling before they hit the big time, and then they needed Paul Ellering to talk for them, add to their shtick and then help put them over as awesome.
While both these men challenged Ric Flair in singles matches, you never got the idea they would be a threat to any one singles title.
But in a brawl, they could more than hold their own.
This is one of those cases.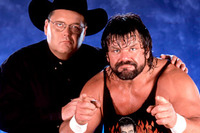 eighthnelson.wordpress.com
He was a tremendous regional and international star. Few had the heart or pure strength of Williams.
Whether feuding with wrestlers in Louisiana or joining Kevin Sullivan in WCW and his "Varsity Club" or tag-teaming with Terry Gordy in Japan, Williams was great wherever he was seen.
And he never backed down from a challenge.
Ryback may have been his biggest ever.