5 Boston Red Sox Players Who Will Be Reborn Under New Manager John Farrell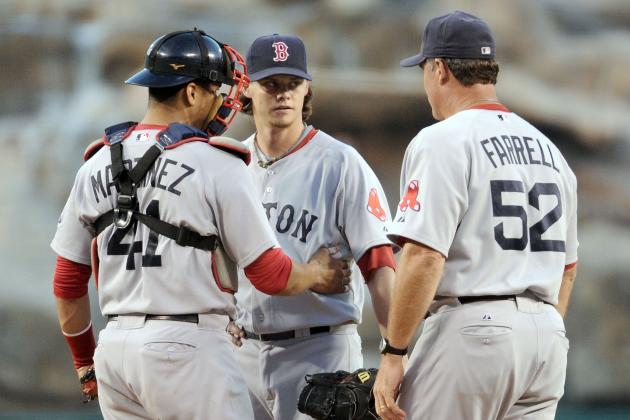 Harry How/Getty Images
Clay Buchholz is one of several Sox players who fans can expect to re-emerge under new manager John Farrell.
With ESPN Boston breaking the news Saturday night that the Boston Red Sox have hired former pitching coach John Farrell to be their manager for 2013 and beyond, the immediate question becomes just how this move immediately benefits the team.
Especially since they gave up a valuable piece in veteran Mike Aviles as compensation for Farrell's services, the Sox will want to see an immediate return on this investment.
Fortunately, Farrell has a history of success with both pitchers in general and many individual players on Boston's roster. His previous stint with the Red Sox saw many of the team's pitchers post career-best numbers, and while we can't directly link the two, it seems that Farrell certainly had a strong impact on many players at the very least.
After the Bobby Valentine disaster in 2012, it's likely that the entire team would respond positively to pretty much any new voice; Farrell, though, represents a trusted member of the organization that both the front office and on-field personnel are all comfortable with.
This level of familiarity will help all parties, with some players seeing particularly strong results. Here are five guys Sox fans can expect to be reborn under Farrell.
Begin Slideshow

»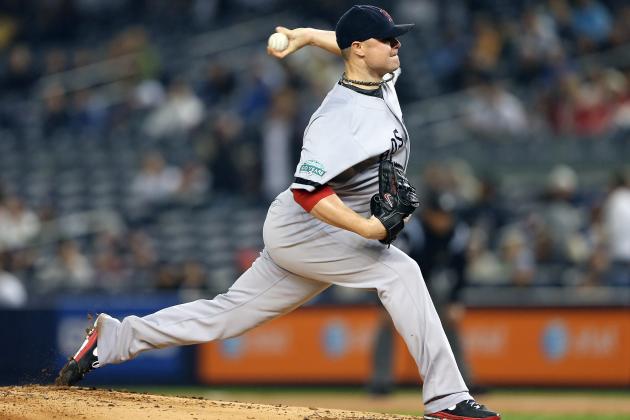 Elsa/Getty Images

While Lester has proven to be a very good pitcher over the course of his seven MLB seasons, he has not made the leap to bona fide No. 1 starter that was expected of him after increasingly strong efforts in 2008, 2009 and 2010. The return of Farrell, though, should pay immediate dividends and help him realize his potential.
Under Farrell from 2007 to 2010, Lester posted a 54-23 record with a 3.40 ERA over 108 starts. Without Farrell, the left-hander has gone 31-25 with a 4.27 ERA in 79 starts.
The almost full-run difference in ERA reveals just how important the contributions of Farrell were to the success of Sox pitchers. While the bulk of the responsibility of handling the staff will fall on the new pitching coach, having Farrell around will be a huge asset for Lester and should allow him to bounce back from a dismal 2012.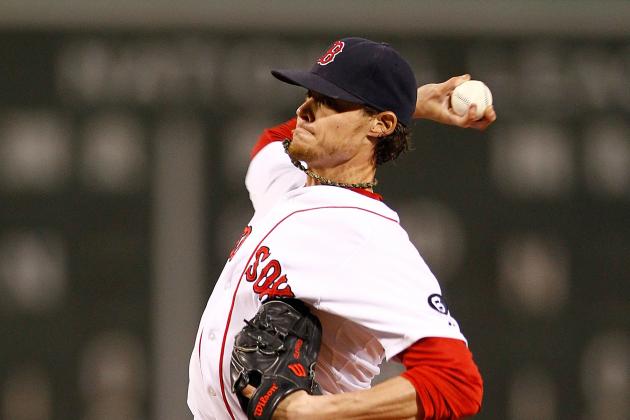 Jared Wickerham/Getty Images

Like Lester, Buchholz had his best years under Farrell's watch. After bursting onto the scene in 2007 and throwing a no-hitter in just his second MLB start, Buchholz scuffled in 2008 and was sent back to the minors.
After a lot of hard work, he returned to the Sox for good in July of 2009. In the season and a half that followed, he posted a cumulative 24-11 record with a 2.98 ERA in 44 starts. While his numbers since Farrell left have also been solid (17-11, 4.24 ERA in 43 starts), Buchholz clearly was a different pitcher under the former pitching coach.
Now that Farrell has returned, the 28-year-old Buchholz may finally have tools he needs to make the leap to No. 1 starter. There's a reason, after all, that the Sox refused to part with him last year in their first bid to get Farrell from the Blue Jays.
Otto Greule Jr/Getty Images

While the pitchers will likely see the most tangible benefit from having someone with Farrell's knowledge and track record, Pedroia will also be a huge beneficiary. While Farrell and Pedroia reportedly enjoyed good relationship, the second baseman and former manager Bobby Valentine clearly had a difficult time getting on the same wave length.
From publicly questioning Valentine's tactics to the infamous New York meeting to the mocking cell phone photo, it seems that Pedroia was always at the center of the anti-Valentine movement.
Almost everybody on the team already has a high degree of comfort with Farrell, though. The new manager is a bit more of a disciplinarian than Francona, but is also a familiar face who knows "how we go about our stuff here," something Pedroia clearly values.
As a key clubhouse leader, from Day 1 of spring training Pedroia will be able to set a much more positive tone for the entire team in 2013.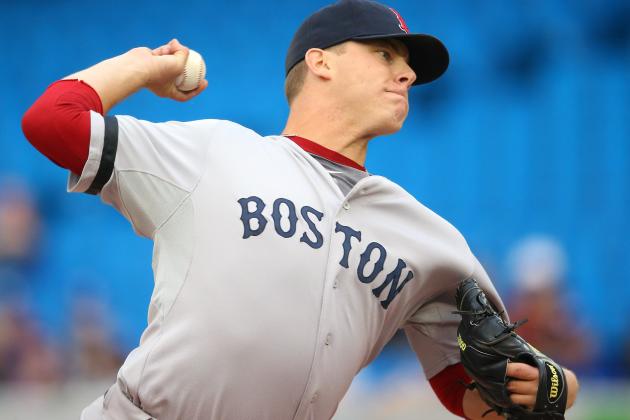 Tom Szczerbowski/Getty Images

Bailey, the Red Sox's likely closer next season, did not have a good 2012. After injuring his thumb and not making his debut until mid-August, he didn't pitch in a single game of consequence this year.
If the Sox want to make sure that their trade with Oakland prior to last season was not a complete bust, they'll need Farrell's touch to help Bailey rediscover the form that made him Rookie of the Year and a two-time All-Star.
There's no reason to believe he can't.
With Farrell as pitching coach, former Sox closer Jonathan Papelbon posted a 2.50 ERA and 153 saves in four seasons. He developed a more complete repertoire on the mound, and established himself as an elite-level closer due to his consistency and strikeout ability (10.7 strikeouts per nine innings over that time frame).
While Bailey is a different pitcher than Papelbon in many respects, he now has a manager who can get the most out of his ability.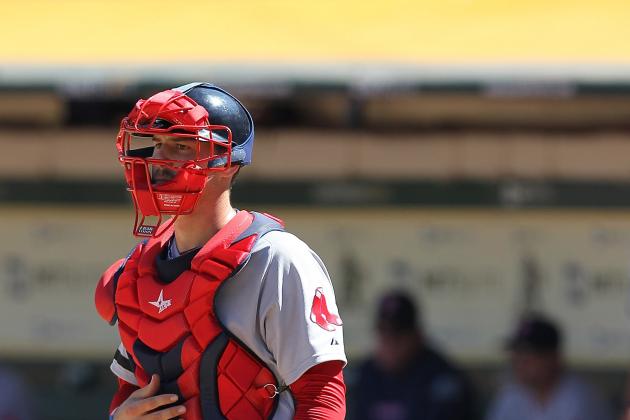 Tony Medina/Getty Images

A benefit of having a pitching-focused manager is that it also gives the catchers a tremendous asset to help them prepare for games. As one of these types of managers, Farrell is in a position to help young catcher Ryan Lavarnway learn the nuances of game preparation that will be of greatest help to Sox pitchers.
Additionally, Jason Varitek's new role with the organization likely means he will be around to assist as well. The combination of Farrell and Varitek's experience in working with pitching staff will be invaluable to the 25-year-old Lavarnway.
The Sox want all their catchers to be strong defensively. Certainly, Lavarnway has made progress in the last couple seasons, but with these new resources Sox fans can expect him to reach (and even exceed) his potential.