5 Reasons the Boston Red Sox Should Have Let Big Papi Walk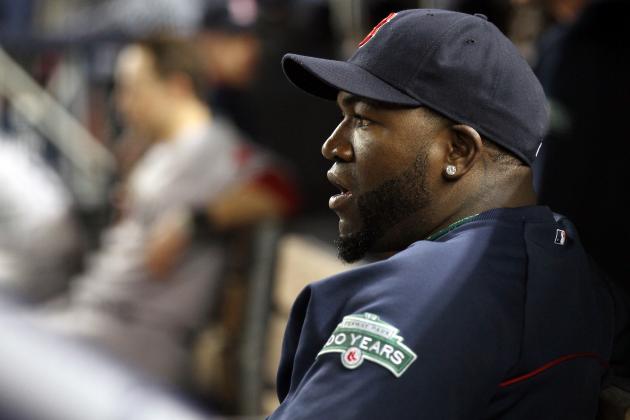 Elsa/Getty Images

"Thank you, David Ortiz, but your services are no longer be needed. We wish you the best in your future endeavors."
If only.
One of the most polarizing figures in Boston Red Sox history, Ortiz could do no wrong through his first five seasons with the Boston Red Sox.
Since then, however, the husky designated hitter has been the subject of growing speculation after a suspicious positive drug test, an increasingly short fuse, disappearances at the plate for months at a time and an overly vocal displeasure about his various contract situations.
For a ballclub looking to re-design itself and get a fresh new look after one of the most catastrophic 13-month stretches in franchise history, these attributes aren't appealing for someone who is supposed to be a franchise player.
These facts left the Red Sox with a tough decision.
Ortiz wanted a multi-year deal, but the tell-tale signs of a risky, lengthy union were insurmountable. It was like the Red Sox got down one one knee to propose, but continued to push off the actual wedding day because the bride-to-be won't be able to dance at the wedding because of an Achilles injury.
Next she's interrupting a meeting between her wedding planner and the flower guy to say they need to have a talk. Meanwhile Boston's buddies are waving their arms behind the bride's head saying, "No! No! For the love of God, don't go through with it!"
Or something like that.
ESPN reports the sides have reached a deal, but there were five huge reasons why Boston would have been better off letting the big guy go.
Begin Slideshow

»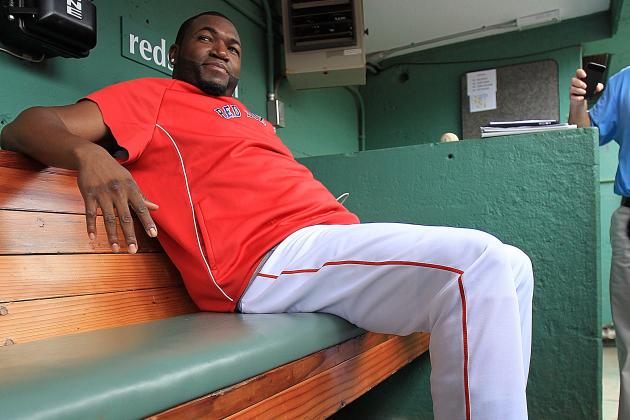 Jim Rogash/Getty Images

According to a Bleacher Report feature on MLB's Top 25 Designated Hitters of All Time, Ortiz ranks fifth, behind Paul Molitor, Jim Thome, Edgar Martinez and Frank Thomas.
All great hitters. All worthy of Hall of Fame nods. (Molitor is already in.)
But from age 37 on? Apart from a productive Martinez, who is actually the least likely of this group to get into the HOF based on the numbers of the other three, the stats decline significantly in the twilight of their careers.
Paul Molitor: averaged 133 games, 10 HR, 81 RBI, .309 BA from age 37-41.
Jim Thome: averaged 106 games, 21 HR, 60 RBI, .255 BA from age 37-41.
Edgar Martinez: averaged 134 games, 22 HR, 96 RBI, .295 BA from age 37-41
Frank Thomas: averaged 99 games, 21 HR, 66 RBI, .263 BA from age 37-40.
Frankly, these numbers aren't awful.
But you have to remember these are the cream of the crop when it comes to designated hitters. Boston can expect numbers similar to these, best-case-scenario,
Oh, and most of these numbers came in the steroid era.
If anything, these stats certainly don't justify the $26 million over two years (with $4 million in incentives) that Ortiz was just given.
Those numbers look similar to what Sox outfielder Cody Ross, who made $3 million this year, put up. The 31-year-old played in 130 games, hit 22 HR, knocked in 81 RBI and hit .267.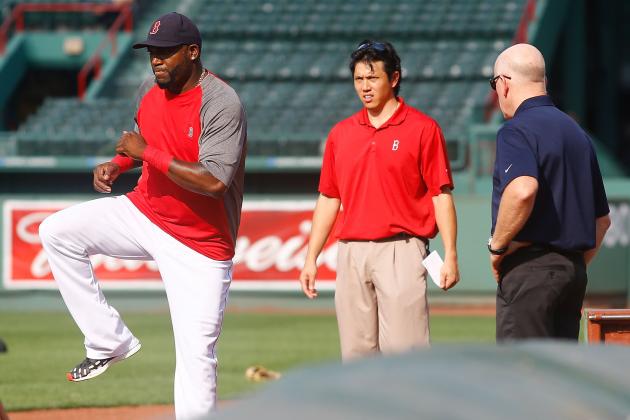 Jared Wickerham/Getty Images

Ortiz suffered a strained right Achilles in the middle of July. As late as September 26 he was still saying that he was only at 90 percent.
This is not a good sign.
In all likelihood he'll be recovered fully by the time he needs to step back on the diamond thanks to his offseason treatment. However, there's no telling when the next injury will be, how severe of an impact it'll make or how long it'll take him to recover.
It's just a fact of life that a 37-year-old body does not repair itself as quickly as a 27-year-old body. It can't be held against him, as there's mostly nothing he can do about his age.
The fact that he won't be able to bounce back as quickly from injuries that are more likely to happen now has to be considered.
Boston would have been better served by letting him sit on someone else's bench in a walking boot rather than its own.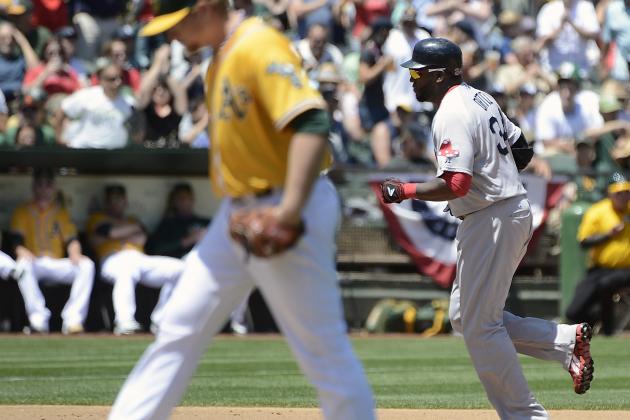 Thearon W. Henderson/Getty Images

Ortiz hit his 400th career home run this year. Great, right?
Well, let's take a closer look.
After the four aforementioned designated hitters reached certain milestones in the 37-41 window, things got even worse.
Molitor: averaged 7 HR, 79 RBI, .293 BA in the two seasons after he hit his 3,000th hit.
Thome: 8 HR, 25 RBI, .252 BA in season after hitting his 600th home run.
Martinez: averaged 17 HR, 73 RBI, .278 BA in three seasons after knocking in his 1,000th RBI.
Thomas: 8 HR, 30 RBI, .240 BA in season after his 500th home run.
Whether it's just a coincidence due to age or the fact that the motivation slips after achieving such a huge accomplishment is indecipherable.
Either way, nobody improved after.
Standing at 401 dingers, it's possible, but highly unlikely, that Ortiz will reach 500 home runs. If he realizes this and the fact settles into his mind, expect the DH to lose a little bit of that fire that has sparked him to the first 400.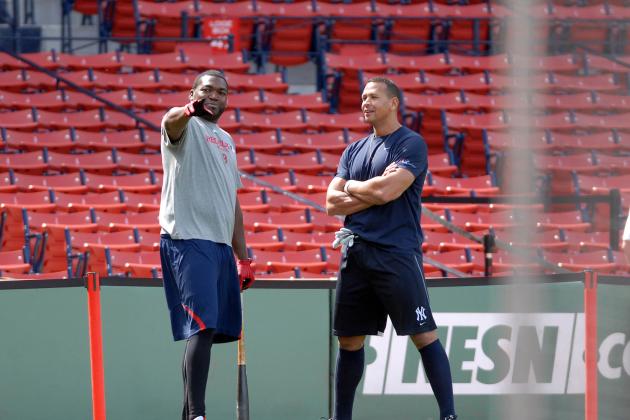 Darren McCollester/Getty Images

Both Ortiz and Alex Rodriguez are going to be heading into the 2013 season at age 37. Both are coming off years that are full of question marks. And both are sure to be headaches for their respective teams and fans for the foreseeable future.
The only difference?
One is a $29 million headache, the other a $13-plus million headache.
Because of the discrepancy in pay, as long as Ortiz hits over the Mendoza Line, he should still be in a better situation than Rodriguez is in New York.
Having said that, if Boston can rebound and make the playoffs next season and Ortiz fails to show up a la A-Rod and it costs them a World Series, every fan will look back to the day of his signing and think, "We had the choice! We could have avoided this! What were we thinking, signing a 37-year-old designated hitter coming off a season-ending injury?!"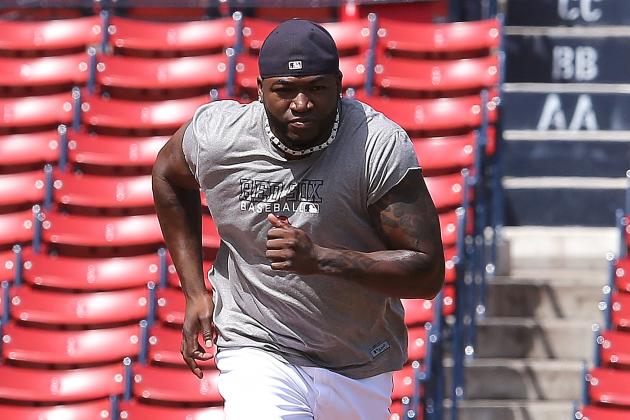 Jim Rogash/Getty Images

If you've learned anything from this article and the previous slides, you've already come to this same conclusion.
David Ortiz's best years are behind him.
At no point moving forward will he have a better season than he already has had. At age 37 he just won't be getting any better at the game of baseball.
Nobody does without a little help.
It's a sad realization to come to, as Ortiz has been a mainstay in the Red Sox organization for so long.
But all good things must come to an end.
The worst part is, instead of watching him deteriorate from afar as the Red Sox rebuild themselves into a younger, more athletic ball club, Boston will be forced to tag along as Ortiz breaks down, piece by piece, brick by brick and swing by swing.
It won't be pretty.